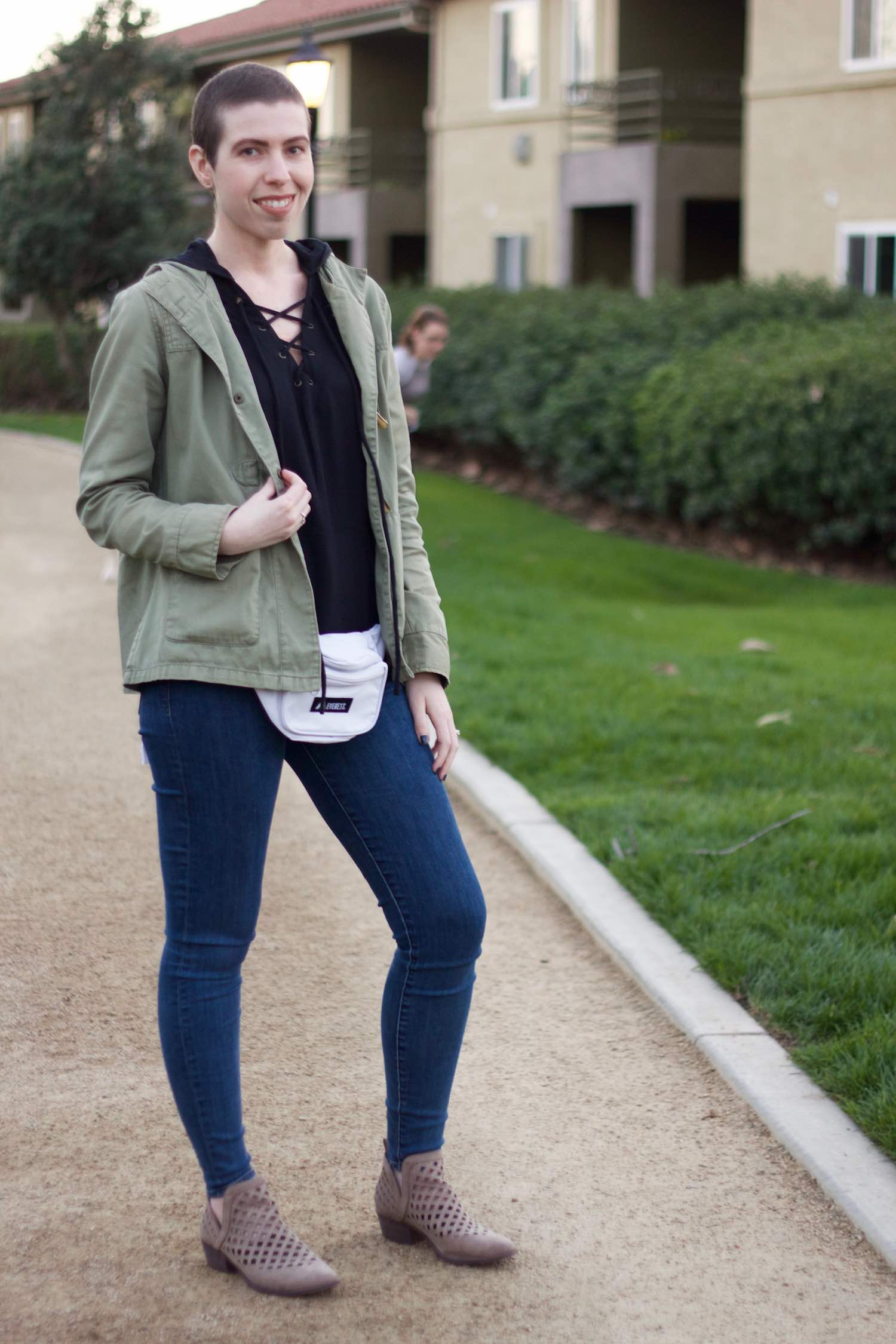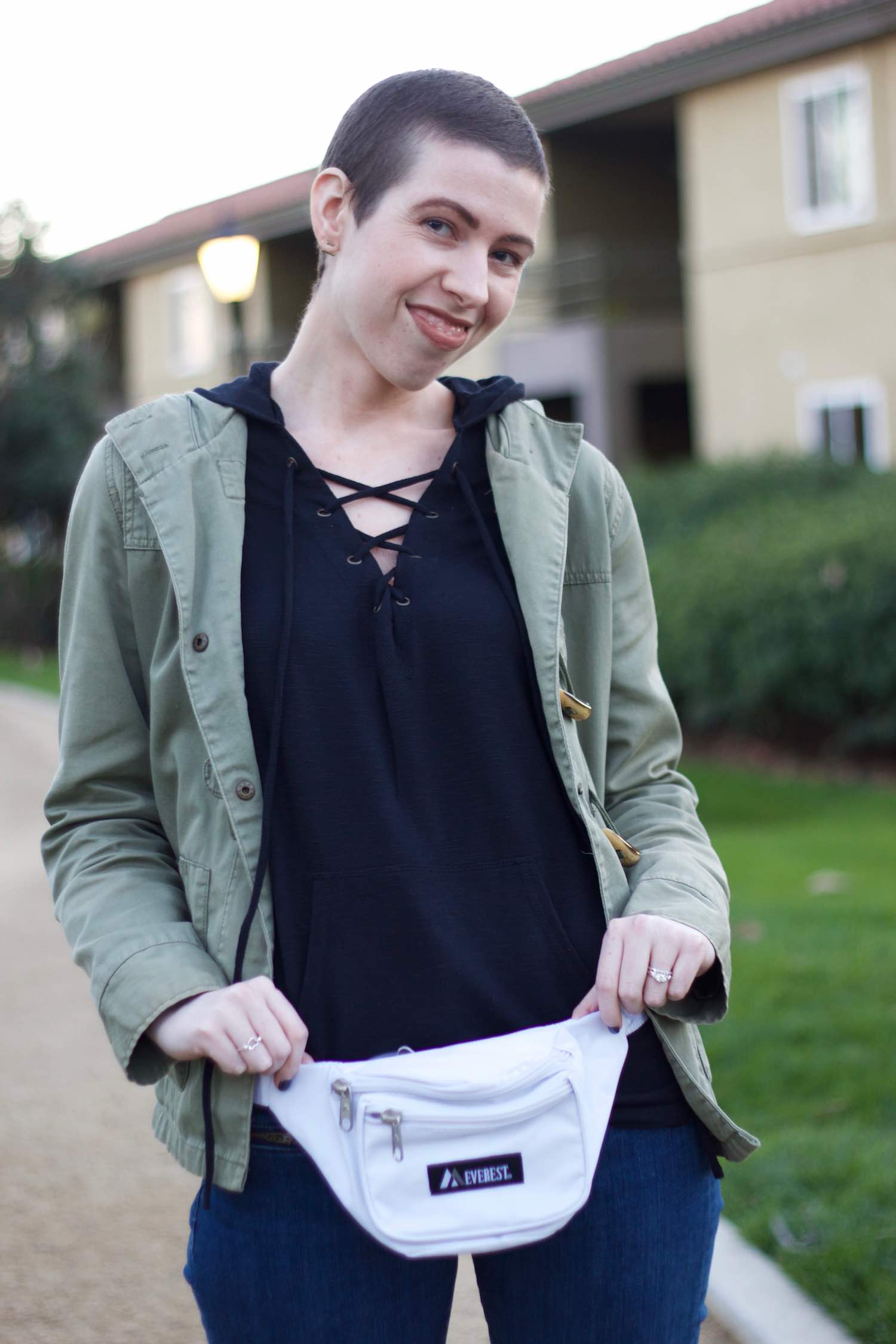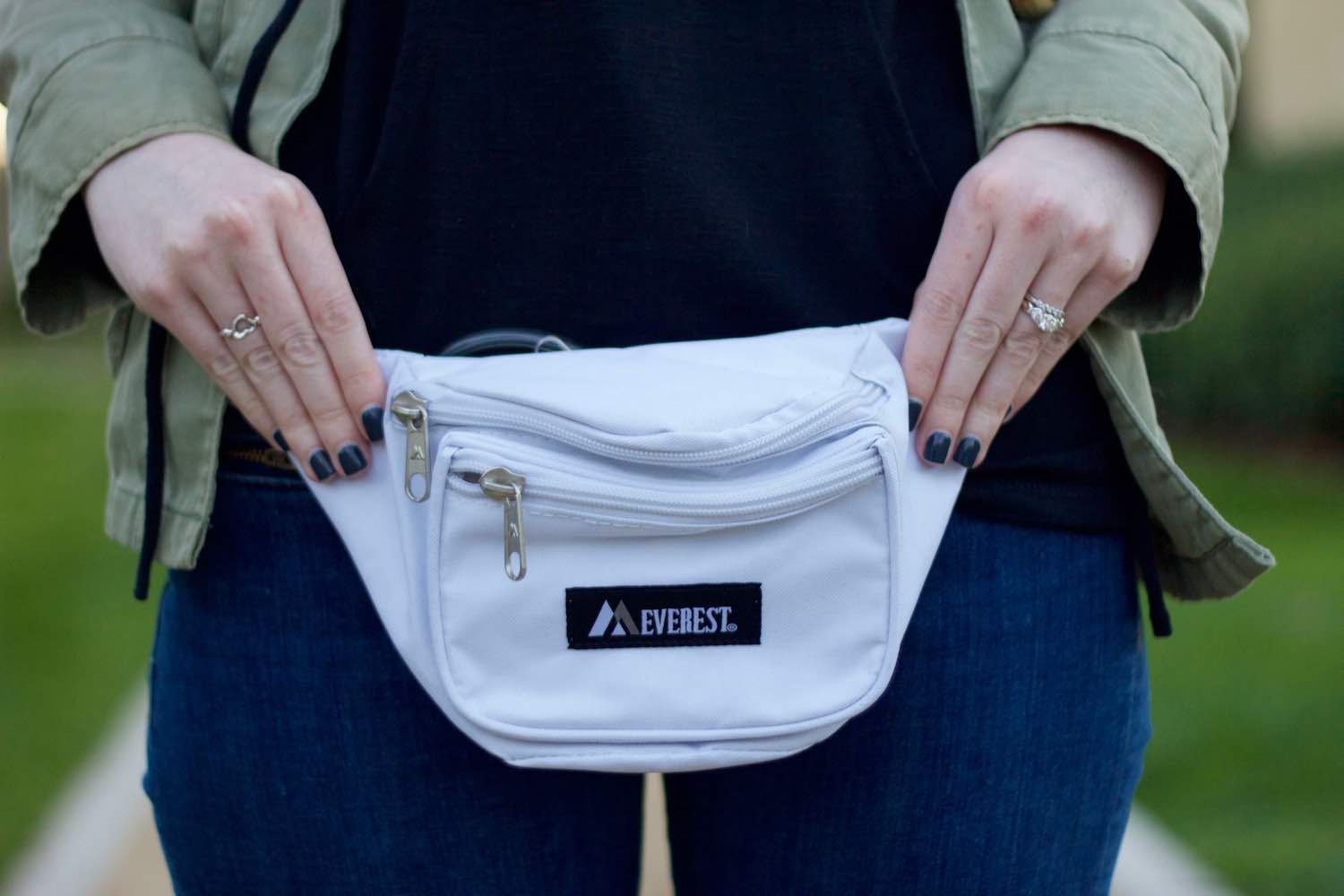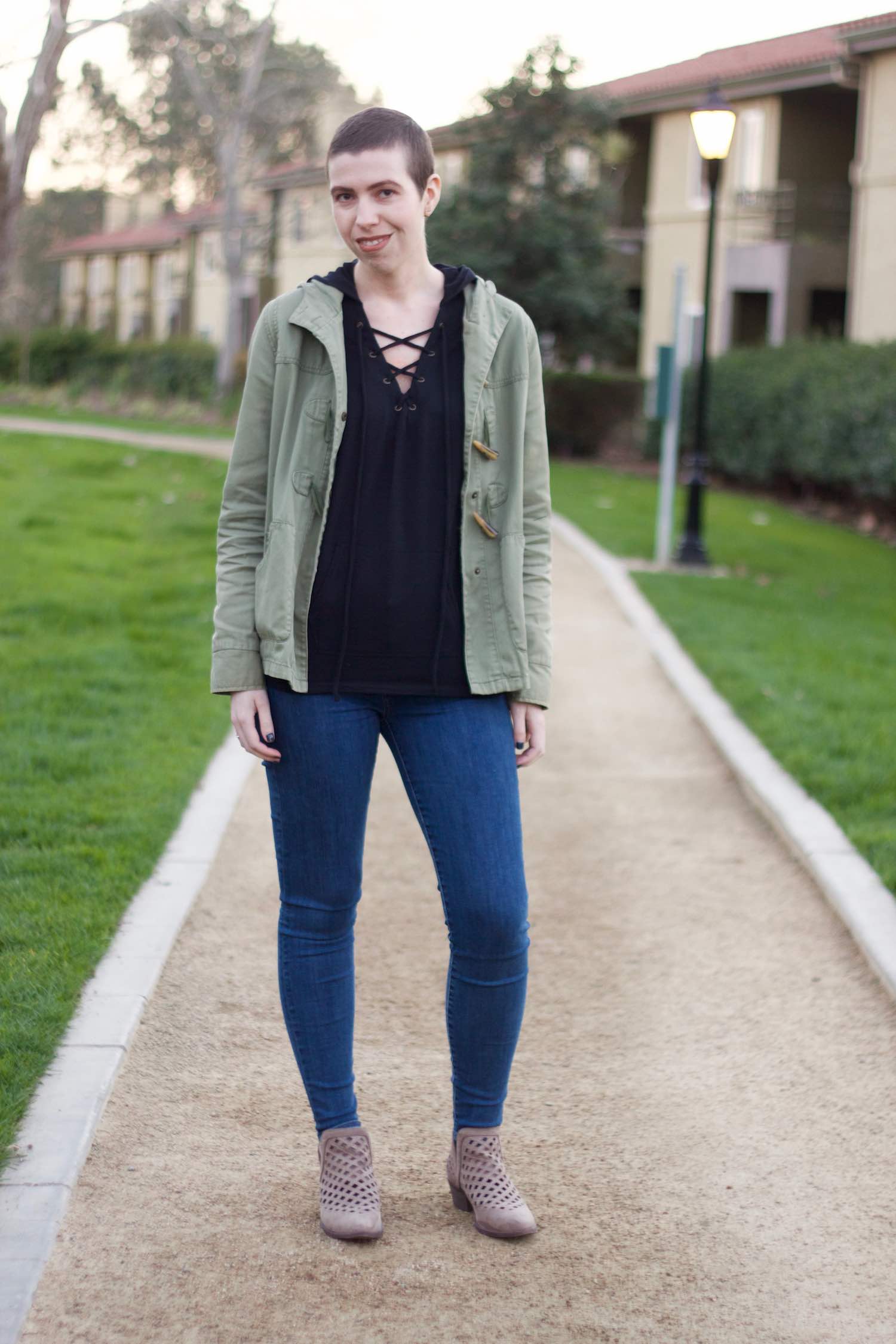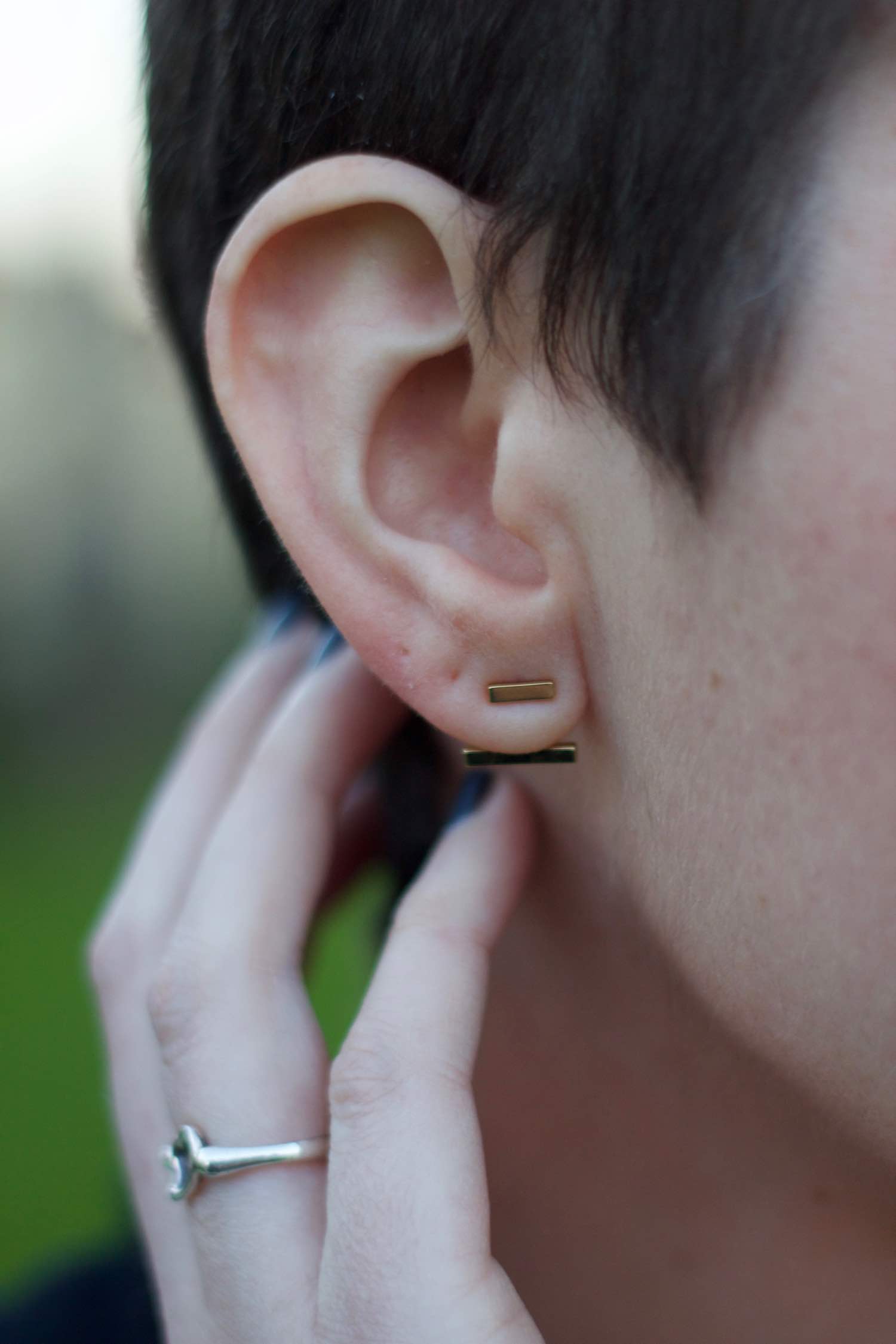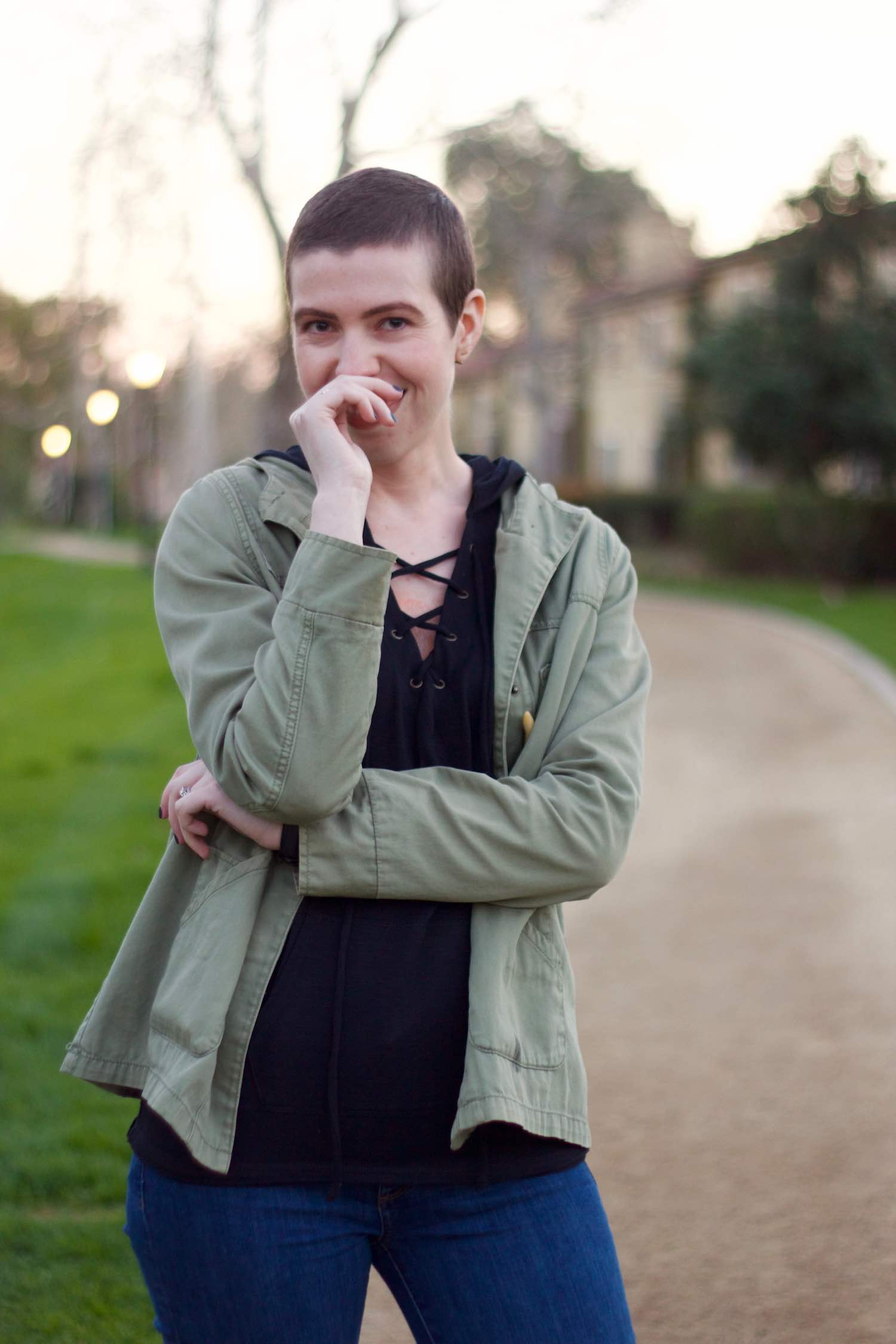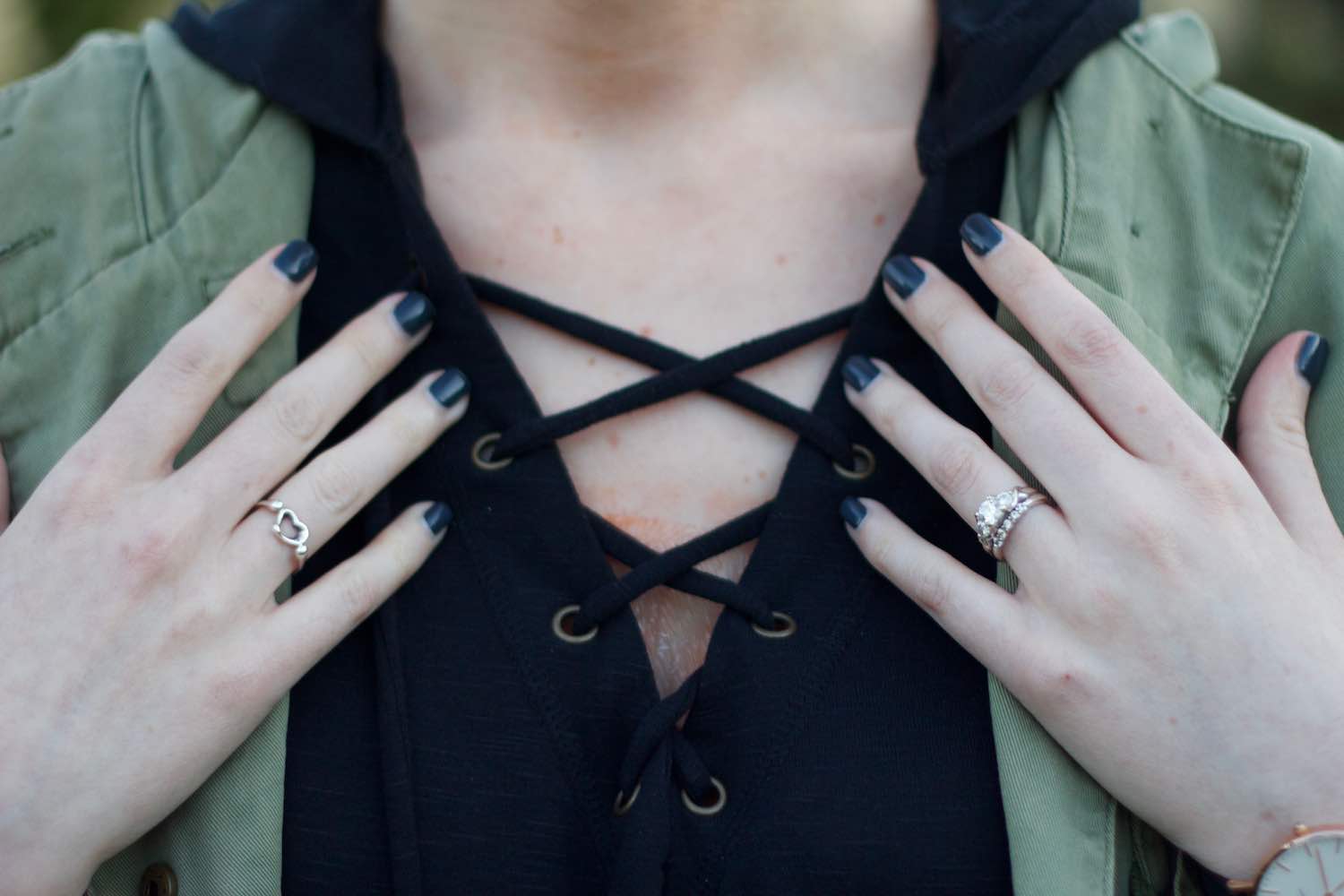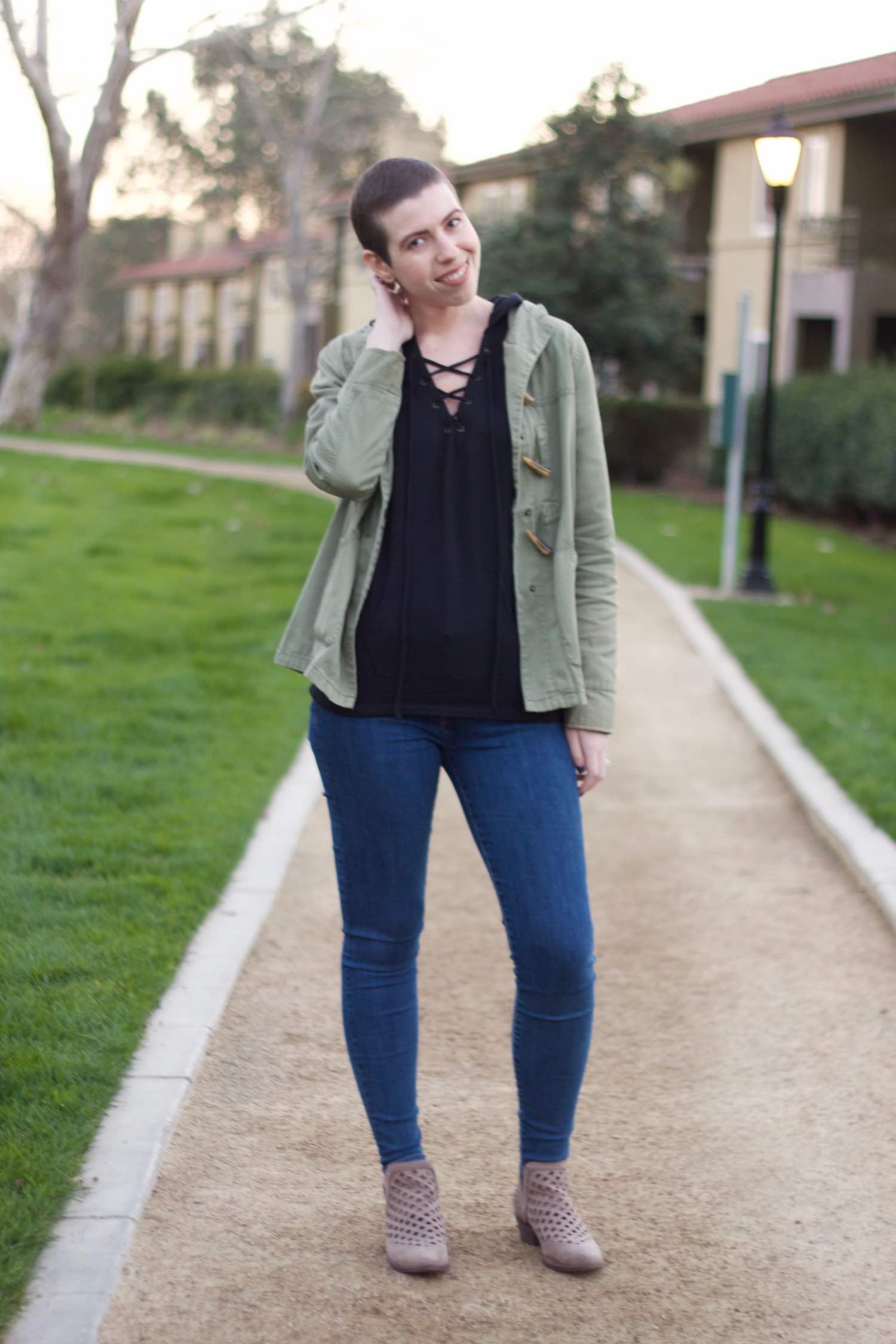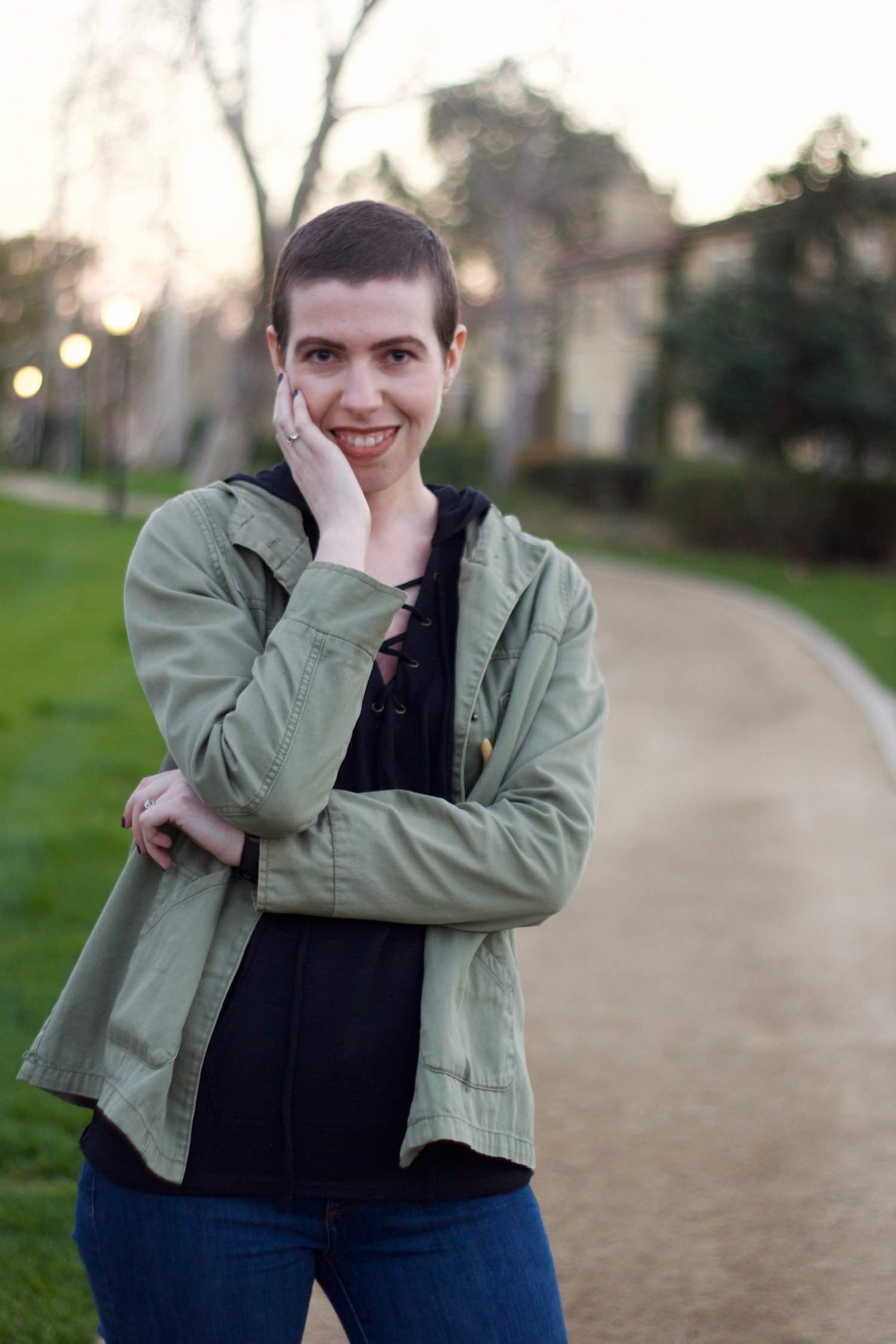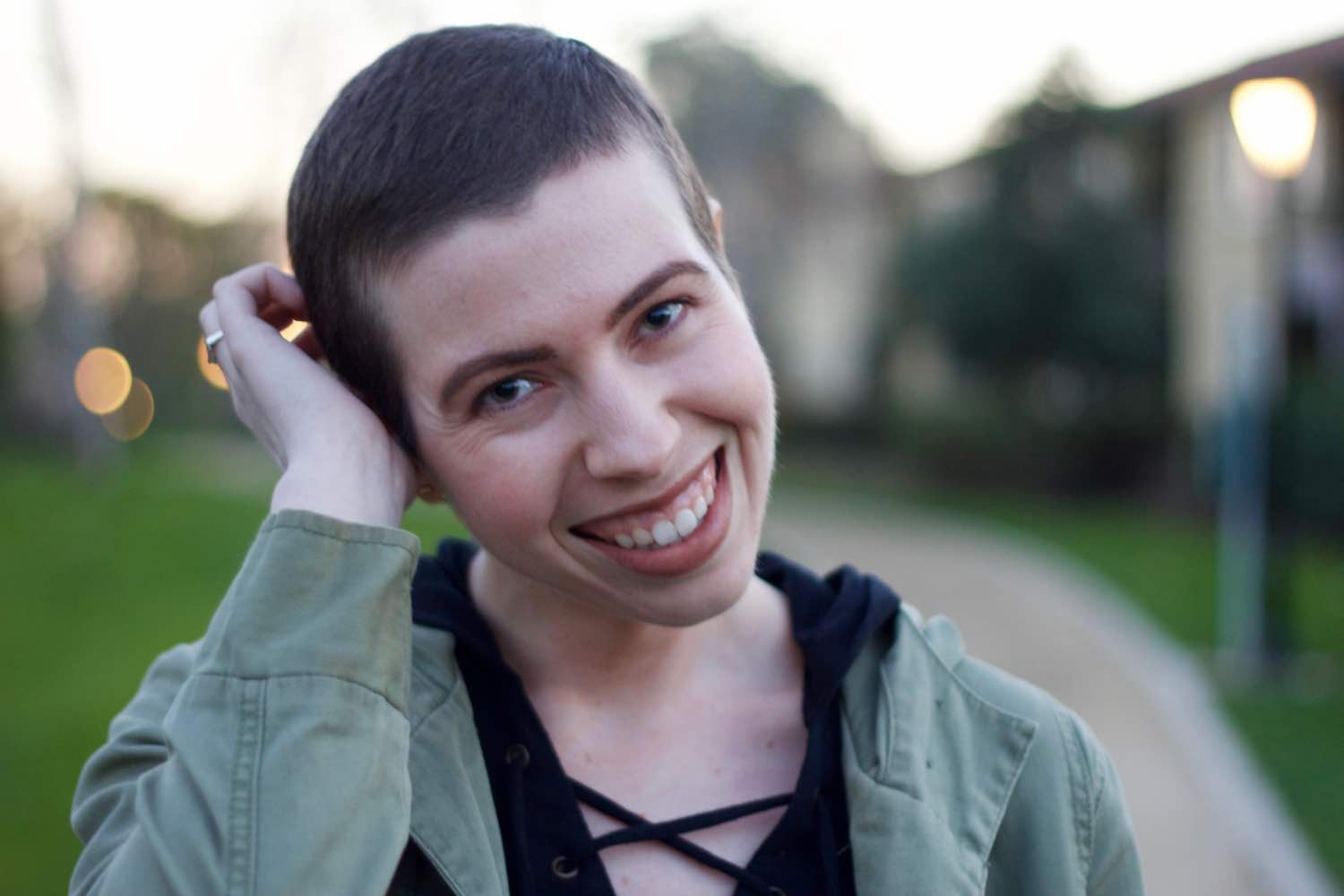 Top: Target; Jacket: Target (old; similar); Jeans: Gap; Boots: Target; Fanny pack: Everest; Earrings: Mejuri
I honestly did not think I would ever jump on the lace-up top train. It always seemed a little too Renaissance-esque for my taste. But, of course, as with many other trends, I eventually started seeing some of my favorite fashion bloggers styling them in really cute ways and I thought, "Maaaaayybe, I could try it." So I went with the tamest version I could find.
You can never go wrong with black and this one has a hood, which is a bonus in my book lately because, well...my buzzed dome gets cold really easily. It's made from the softest material ever, so it's also super comfortable and the v-neck isn't cut super low, which is great for me because I definitely swing toward the more modest side of things when it comes to clothing.
For those of you who haven't been following along, I'm wearing this super awesome fanny pack because I ended up having an impromptu surgery scheduled the day before these photos were taken. It was a revision to the reconstruction part of my mastectomy that I had done back in November. Essentially, there was a scab on my left nipple that didn't end up having skin underneath it. Because of this, I hadn't been able to start radiation. Thankfully, I noticed the hole in time and called my surgeon immediately. He was able to get me scheduled at the surgery center two days later.
Basically what he did was go in, core out a circumference of scar tissue, clean out the wound, and sew the live tissue together. But since I'm on a pretty tight schedule with needing to start radiation very soon, he decided to place a vacuum over the surgical site. The vacuum promotes blood flow and speeds up the healing process by four times what it would be on its own.
It's slightly cumbersome, as I have this thing suctioned to my breast with a super long cord hanging off of it and what appears to be an iPod circa early 2000s attached to it. They give you these little black carrying cases with cords attached, so that you can wear the vacuum around your neck, but my surgeon suggested a fanny pack instead.
I realize that fanny packs are almost becoming some kind of weird hipster trend, but that was a bandwagon I was never really willing to jump on. I guess now I have no choice! Thankfully, it should only be for about a week and then I'll have the vacuum removed. Although, honestly, now I'm thinking that this thing would be great for a day at Disneyland. I suppose I've officially reached full-on dork. Ehh, who am I kidding? We all knew I was already there.
Hope you have a great week and thanks for journeying along with me!