Please Excuse My Holiday Cheer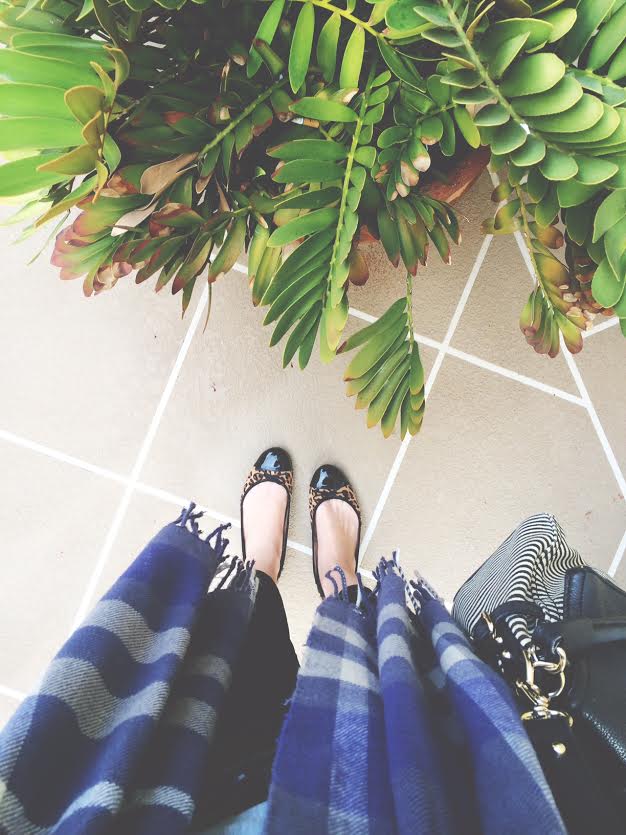 Hey, guys! Hope you're having a great Tuesday! Something you'll learn about me really fast, if you haven't already is that, when I have something to look forward to, I start getting excited months in advance. For example, we went to Maui this past August and I started counting down sometime around May. And that was just out loud to all of my friends. I had been secretly counting down and planning since January of LAST year…yes, January 2013…
That being said, I am so stoked for Christmas right now! If they're selling eggnog at the grocery store (which they are), then it is more than acceptable for me to start lighting holiday-scented candles around my apartment and listening to Bing Crosby's holiday Pandora station. But because I know that this is considered morally offensive to some, I'm also trying to enjoy some fall festivities as well. The weather is finally starting to cool down just a tad, so I was even able to bust out a scarf this morning. I may be sweating by this afternoon, but it's all in the spirit of the season.
I'll hope you'll excuse me while I talk nonstop about fall/winter related topics for the next few months or better yet, why not join me in celebrating the joy of the holiday season upon us!
Have a great day and thanks for stopping by!