Creating New Summer Memories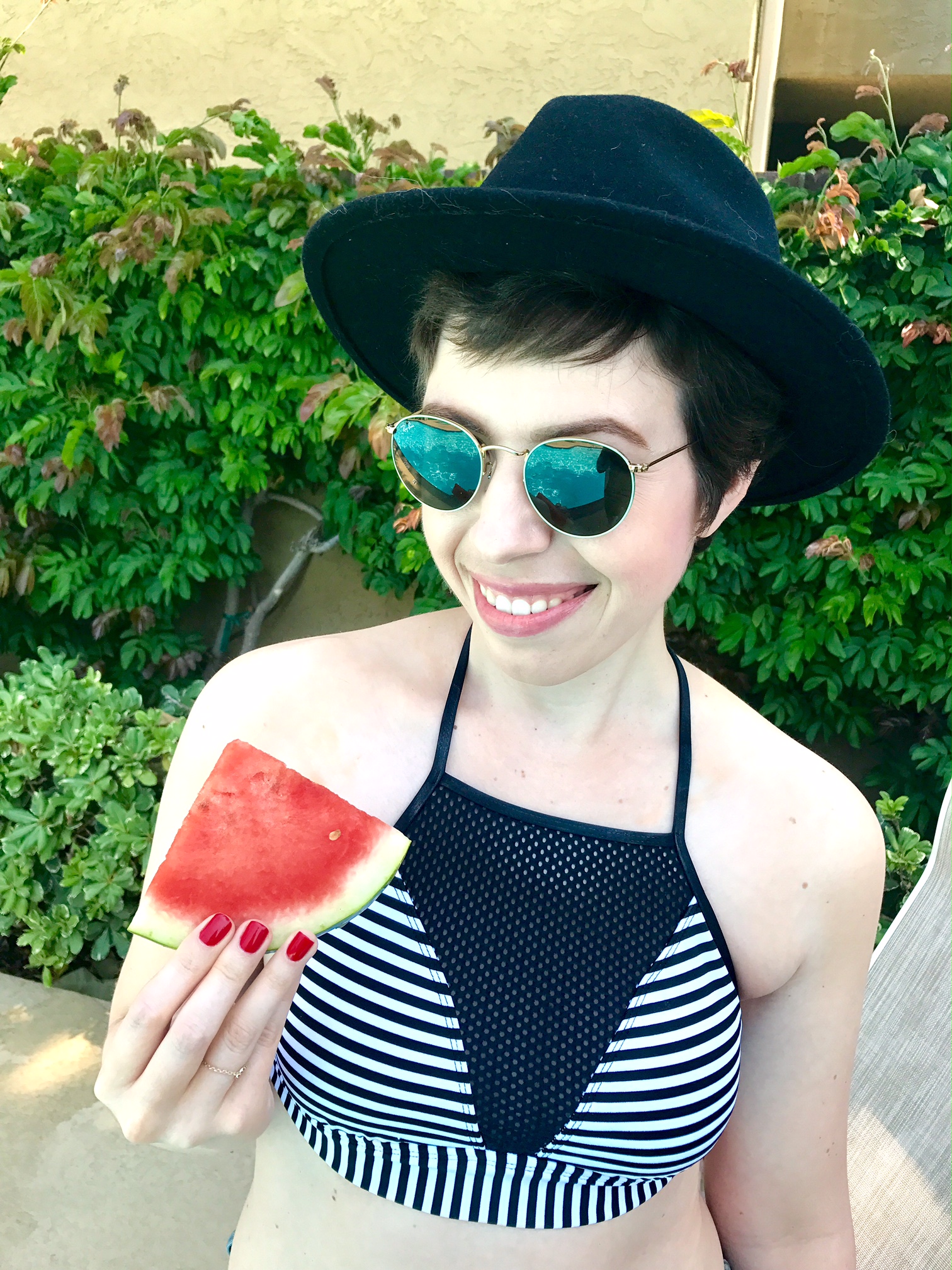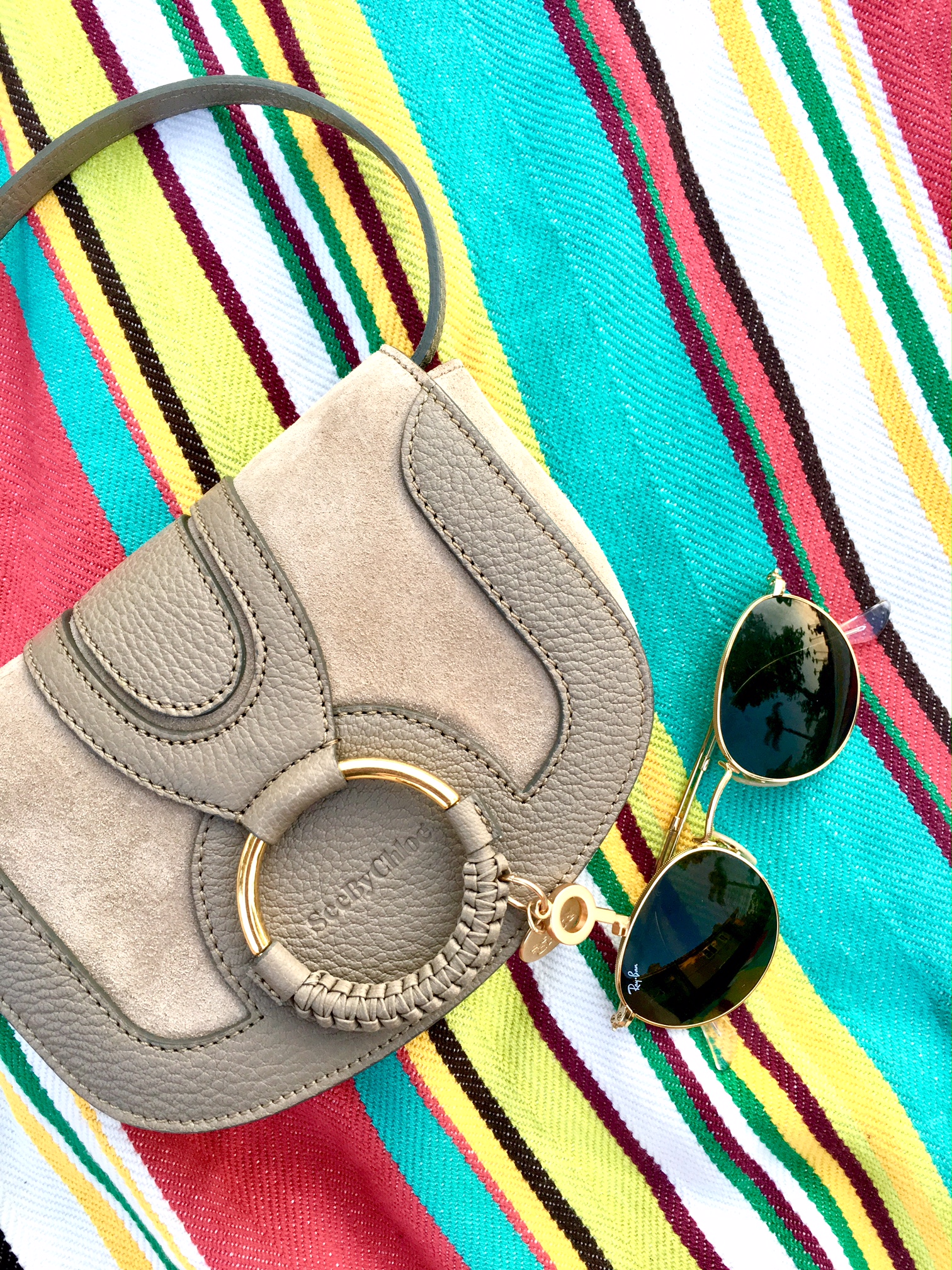 Bathing suit top: Target (old, but I've linked several similar styles below); Sunglasses: Ray-Ban; Hat: Brixton; Bag: See by Chloe
As most of you know, this past Tuesday was the 4th of July. We kept things extremely low key, and spent the day lounging by the pool with friends, laying on the grass, and playing spike ball, possibly my new favorite game, for way too long. Our menu consisted of meatballs filled with cheese, wings, chips, flag cake, and lots and lots of watermelon.
David and I decided to opt out of fireworks. If I can get real with you for a moment, last year, on the 4th of July, I was just coming out of an intense four-day bout of nausea from what ended up being my absolute worst round of chemo. I'd had a ton of anxiety leading up to the 4th this year because the holiday now has such a negative connotation for me. However, I was determined to create new and different memories this year that would hopefully replace the agony of last year. Therefore, we thought it bet to not do any of the same activities from last 4th of July, fireworks included.
It ended up being a really great day and the best part: I didn't get even a tiny bit sunburned!
Hope you're having a great day and as always, thanks so much for stopping by.
Shop the look: