Currently Trending: Off-the-Shoulder Tops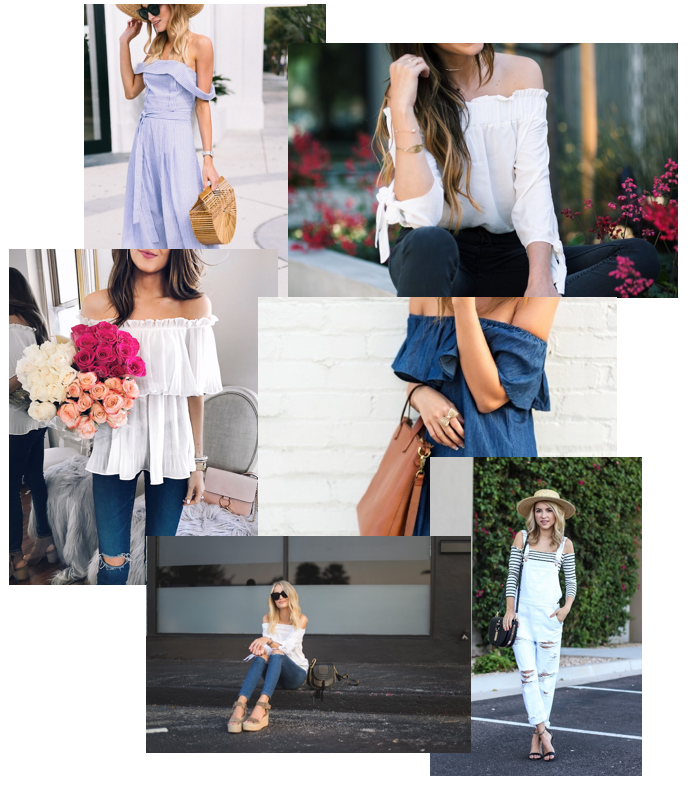 Images from top to bottom borrowed via 1/2/3/4/5/6
I don't know if it's Coachella taking place right now or simply an air of Spring, but I've been seeing off-the-shoulder tops everywhere lately, and I've got to say, I'm kind of loving them. I like how they can take a simple jeans a tee outfit and dress it up. I also like how flouncy and feminine they look.
Personally, I trend more toward the tomboy side of things in the broad, broad spectrum of style, but I think even I wouldn't mind an off-the-shoulder top. I mean, it's have to be in a neutral color, like white or black and I'd probably find some way of giving it a bit more edge. Perhaps a fun wide-brimmed fedora? Nevertheless, this trend is definitely one of my faves.
Would you wear this trend? Let me know in the comments below!
Hope you have a great weekend and as always, thanks for stopping by.