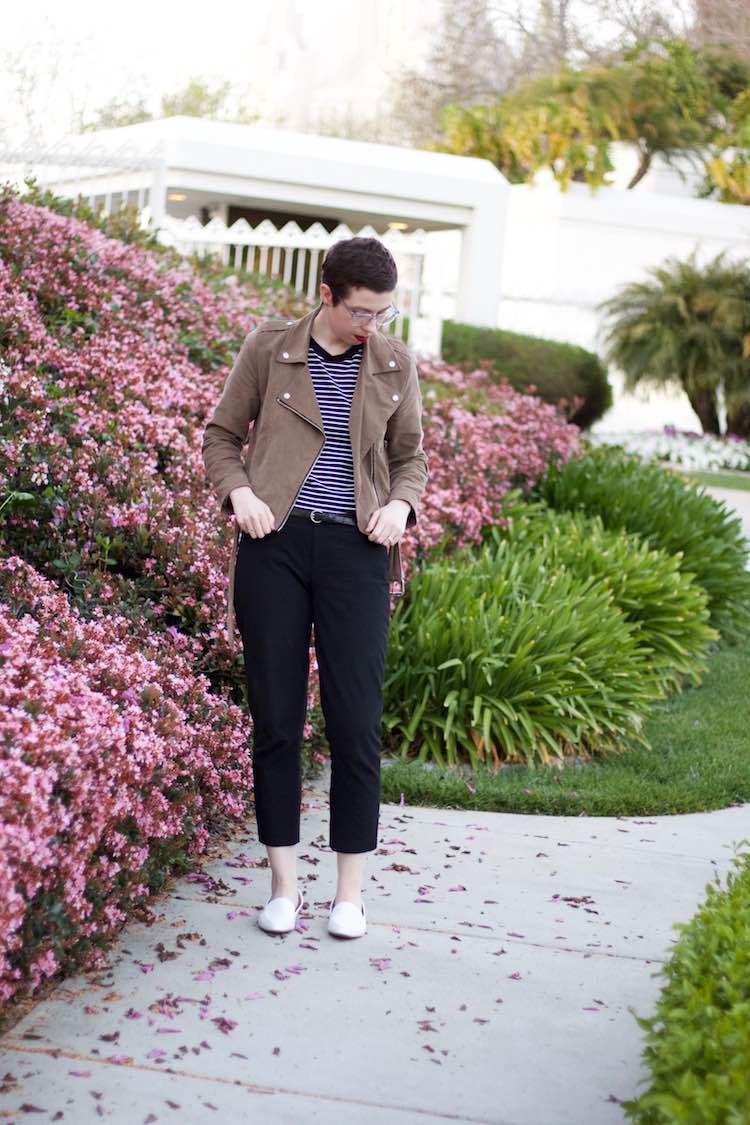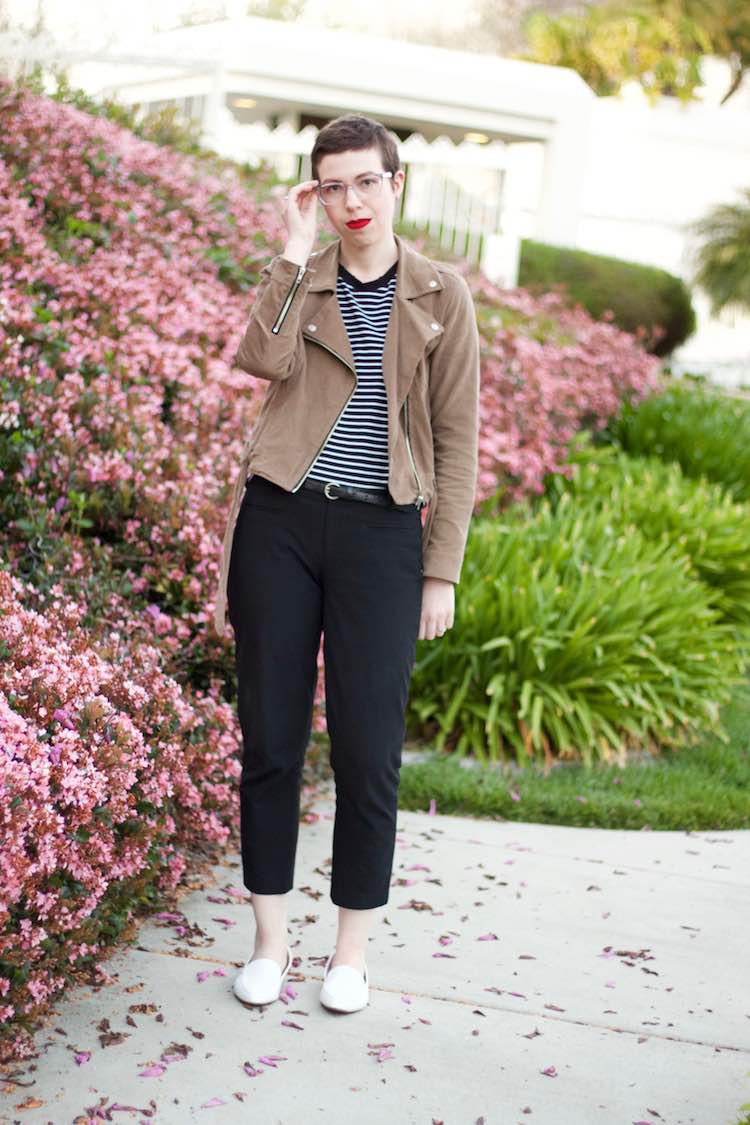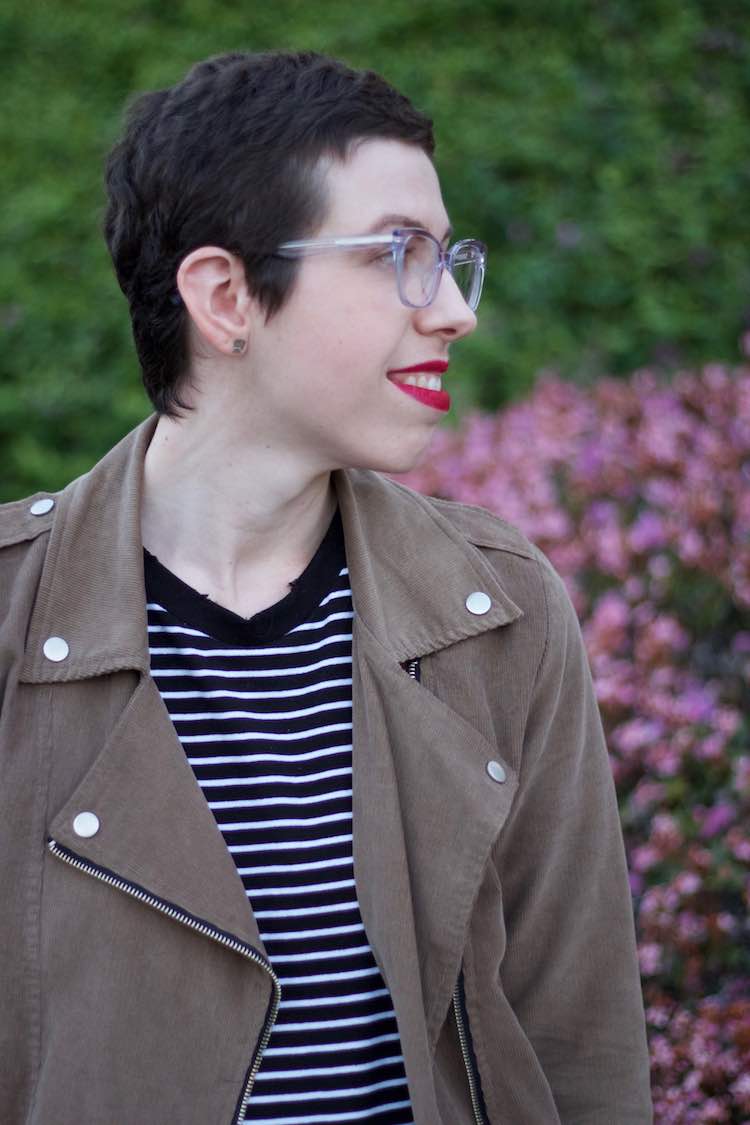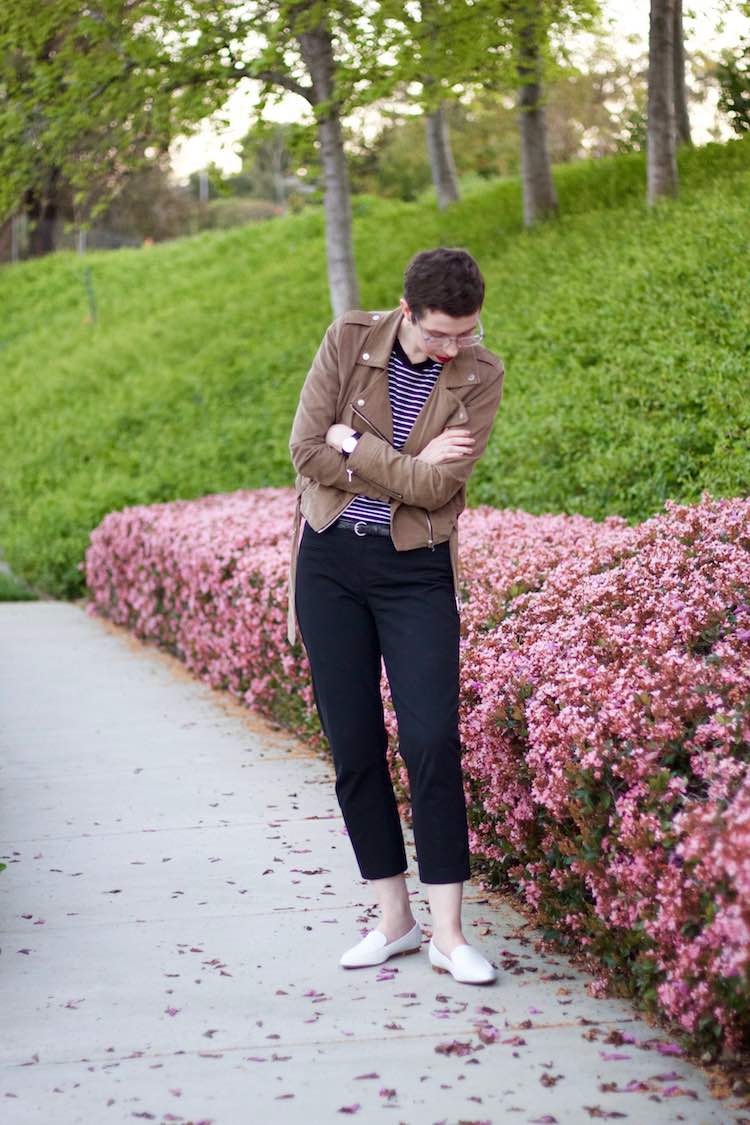 Top: Topshop; Pants: Gap (old; similar); Jacket: J.O.A. (no longer available; similar); Shoes: F21; Watch: Daniel Wellington; Glasses: Warby Parker
Disclosure: This post contains affiliate links, which means that if you purchase a product through one of my links, I make a small commission.
I'm all about wardrobe staples that work well for both work and home. I have a difficult time buying a piece, no matter the price, if I can't envision a several outfits, casual and professional.
Sometimes, certain pieces seem very much made for work or very much made for the weekend, but I often like to challenge myself to reimagine an item in a way that it may not have originally been intended.
For instance, I think most people would agree that a t-shirt with distressed hems would probably not be appropriate for the office, but you should know by now that I'm not most people. *Cue evil laughter.
I bought this boxy striped Topshop shirt from Nordstrom the other week because it pretty much had my name all over it. Seriously, they should have just called this shirt "The Chelsea." At first, it seemed like it would be a weekend piece, i.e. paired with a jeans and sneaks at the farmers' marker, like I did here.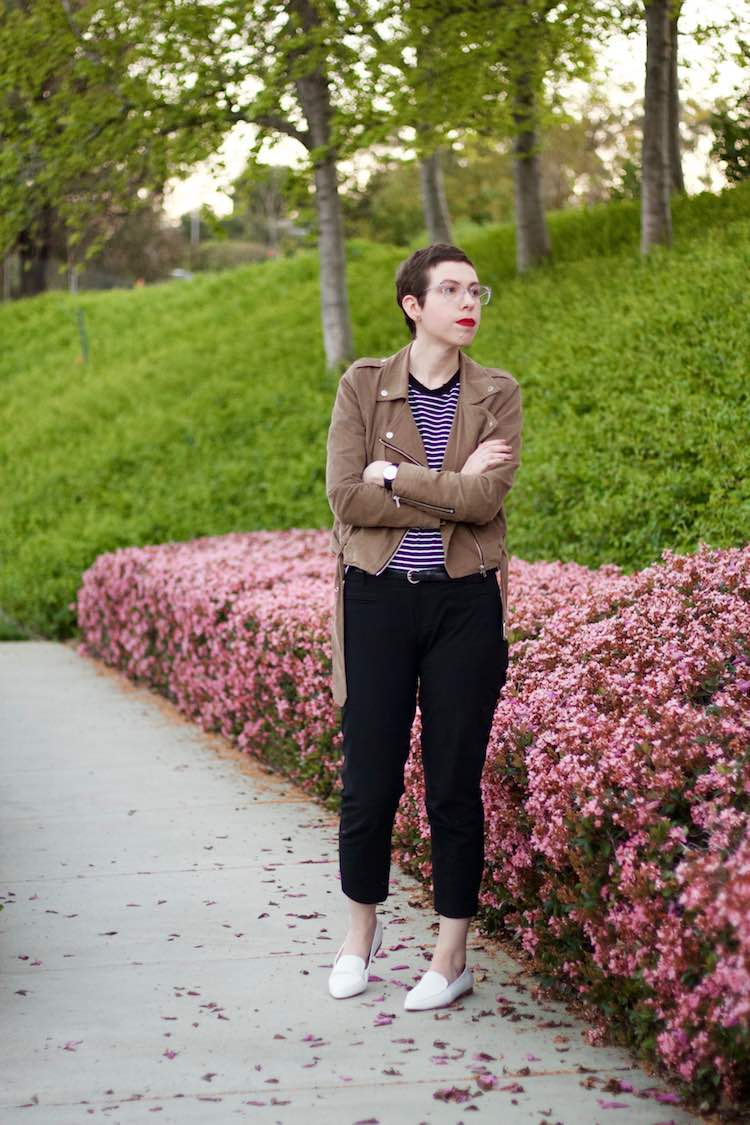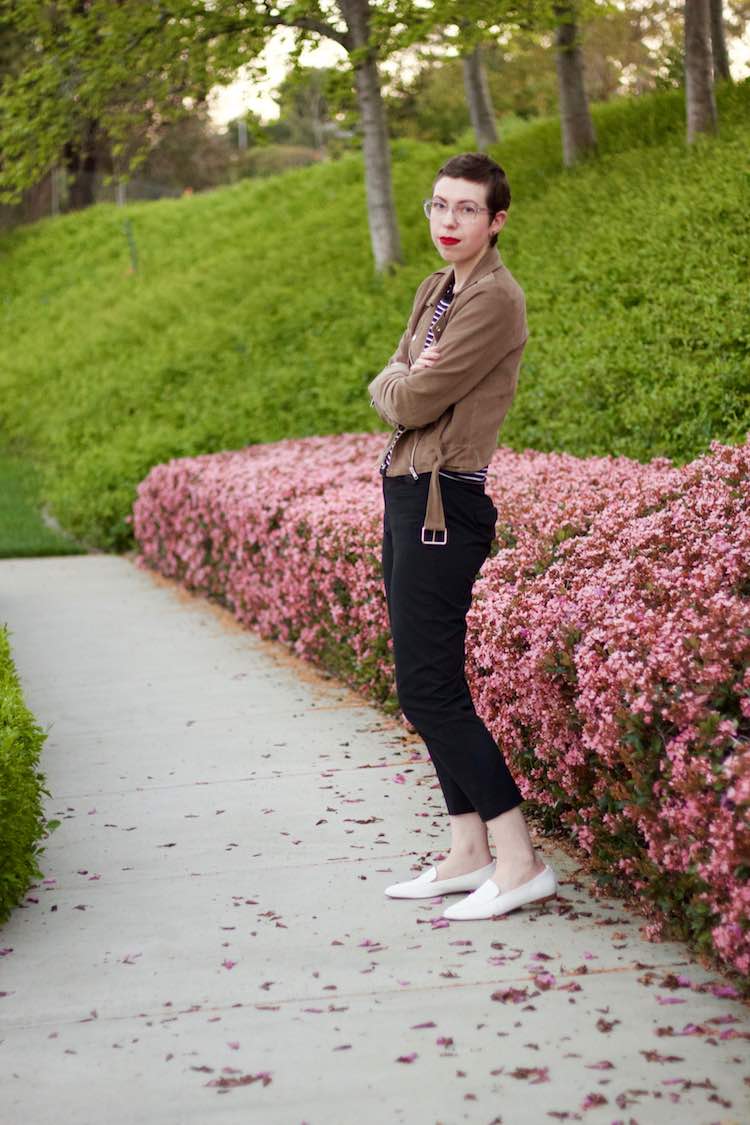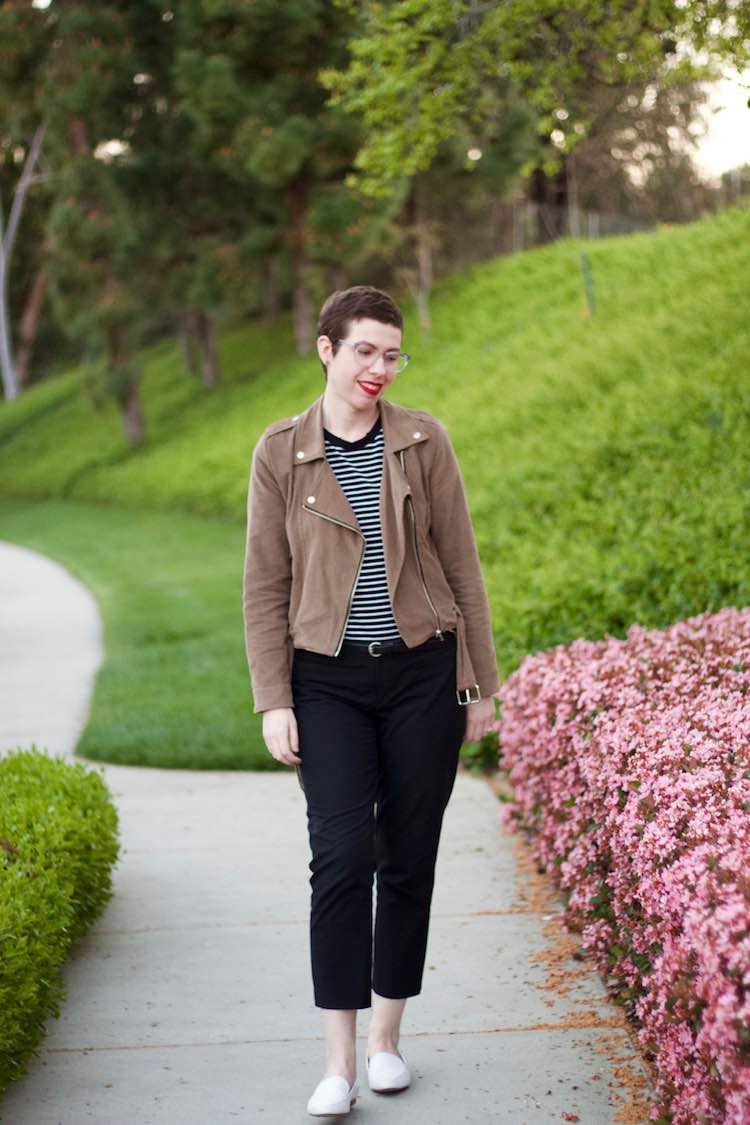 Then the more I thought about it, the more I really wanted to wear it to work. I mean, weekend are only two days long, after all. So I decided to pair it with these cropped trouser, a thin black belt, and white pointed to loafers. Because it was a cold day, I finished the look with my camel corduroy moto jacket.
When making a casual item more work appropriate, the key is in the small touches. For example, I did a small front tuck of the shirt to show off the belt a little and make it appear more tailored. I also added a a sleek and simple black watch, my infamous fashion intern glasses, and a bold red statement lip to take this look to the next level.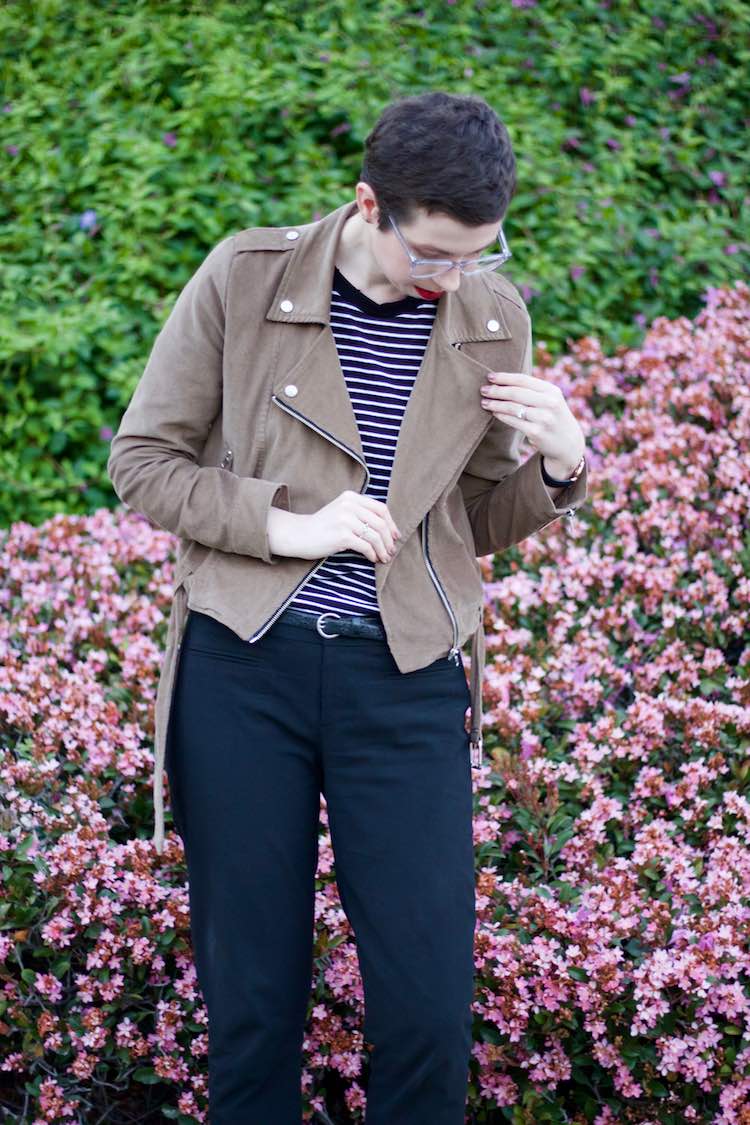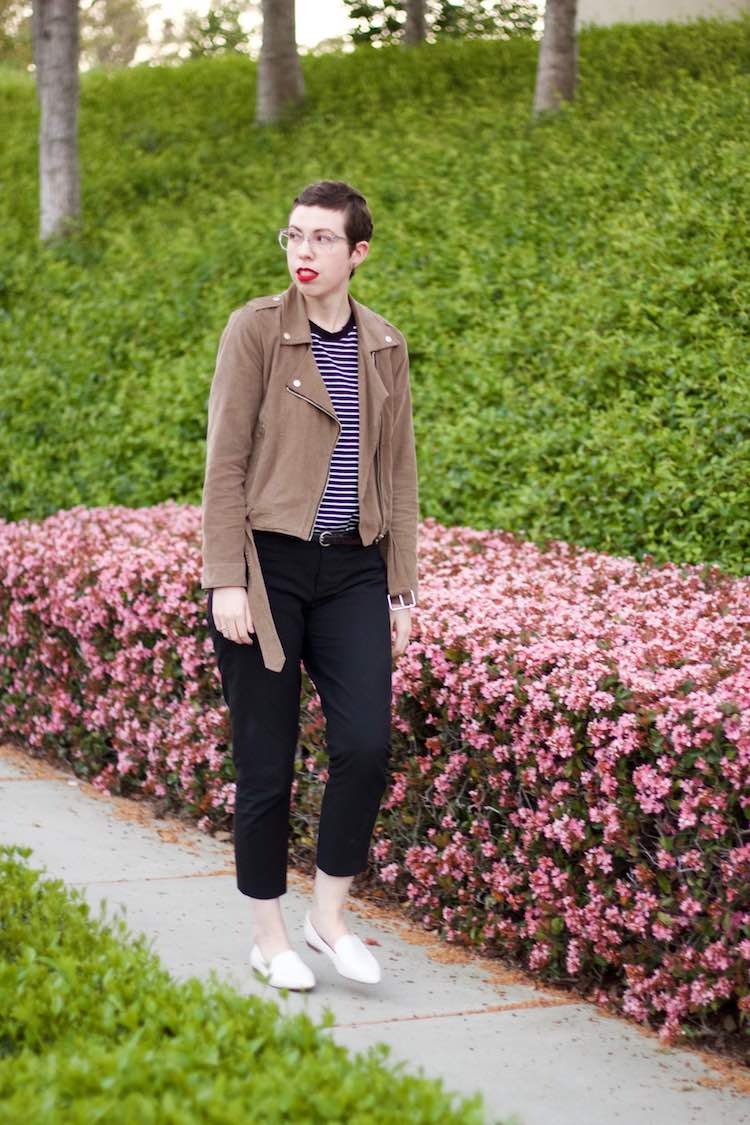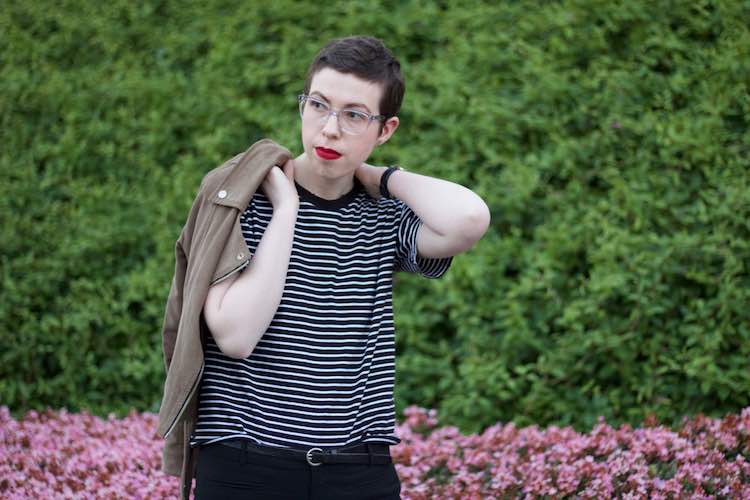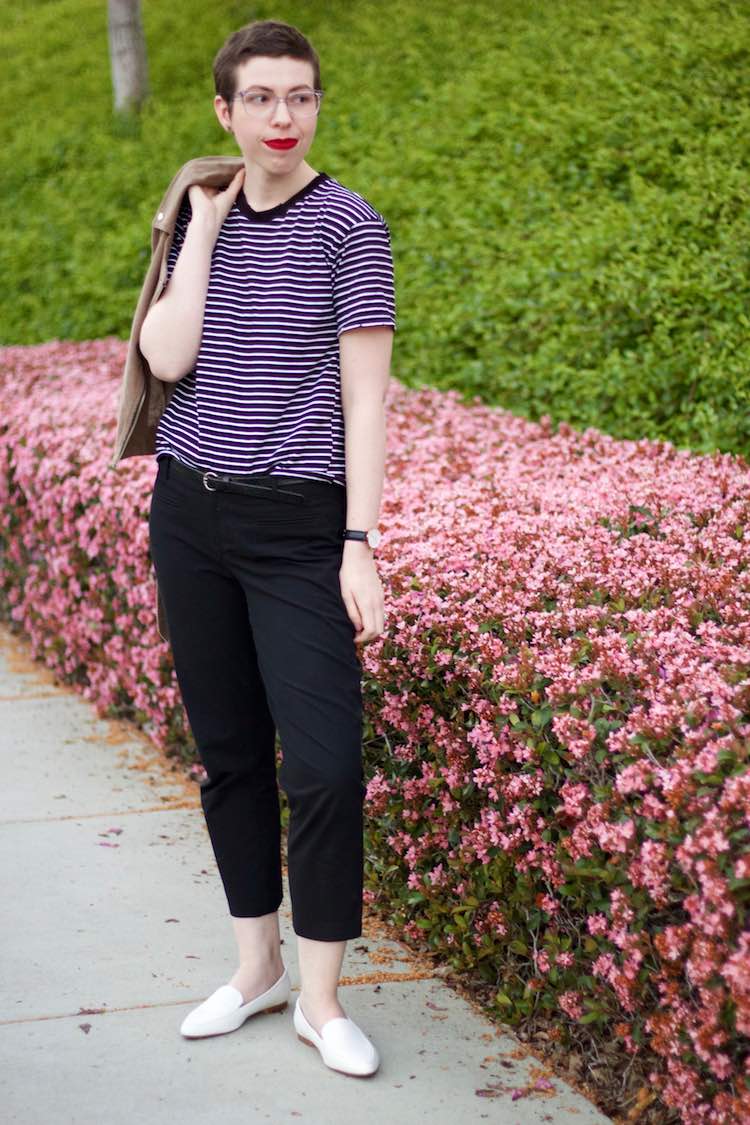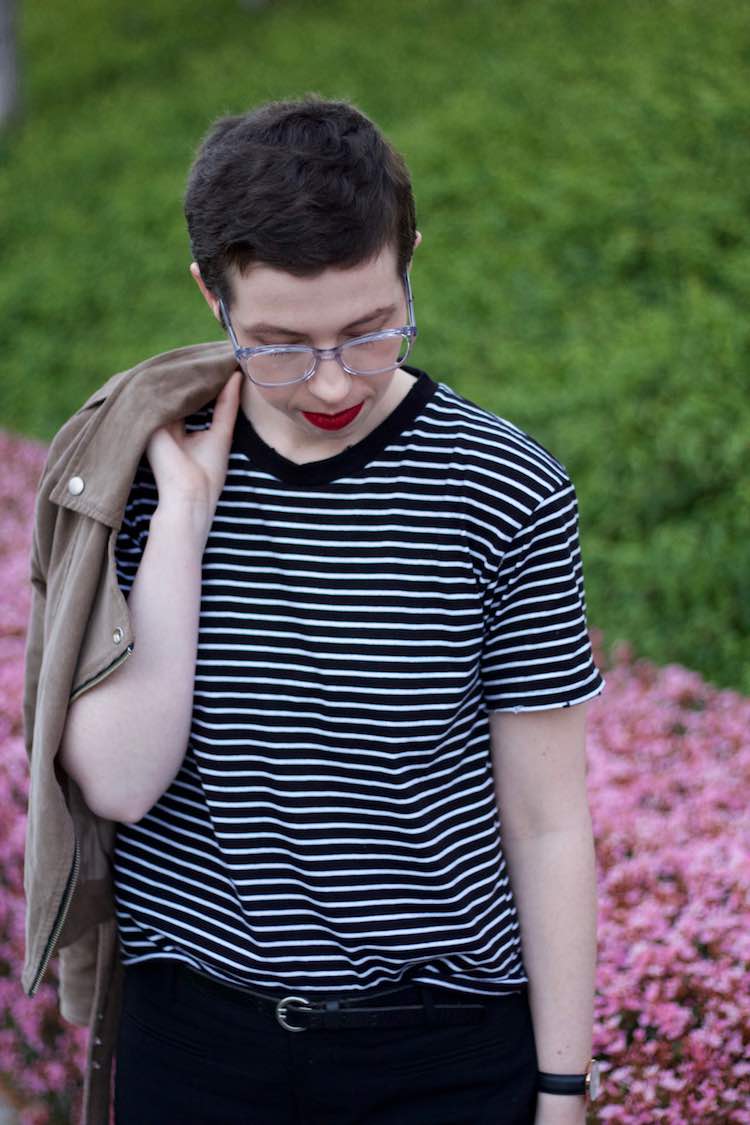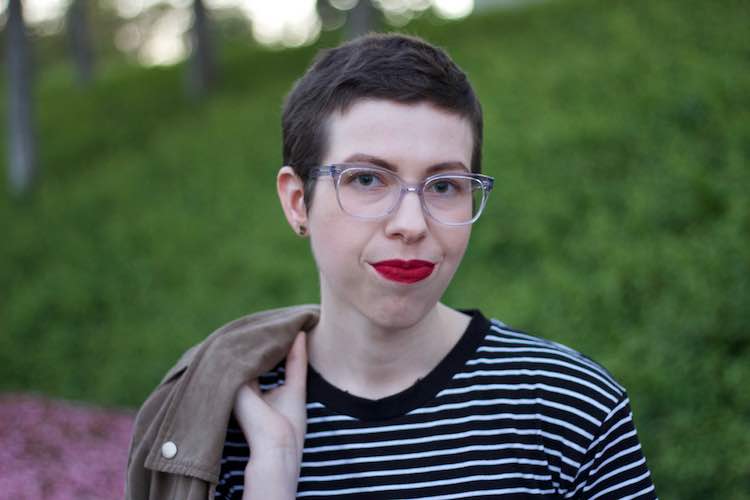 Now, I work in a business school. However, the dress code is probably on the more relaxed side of work-wear, so I realize this look may not be appropriate for everyone nine to five, but for me, it works perfectly.
I love being able to remain true to my style, even when I'm at work. Authenticity is very important to me and I want to look and feel like myself, no matter the setting.
How would you have styled this shirt? I'd love for you to tell me in the comments below.
Hope you have a great day and a wonderful weekend and as always, thank you for stopping by.