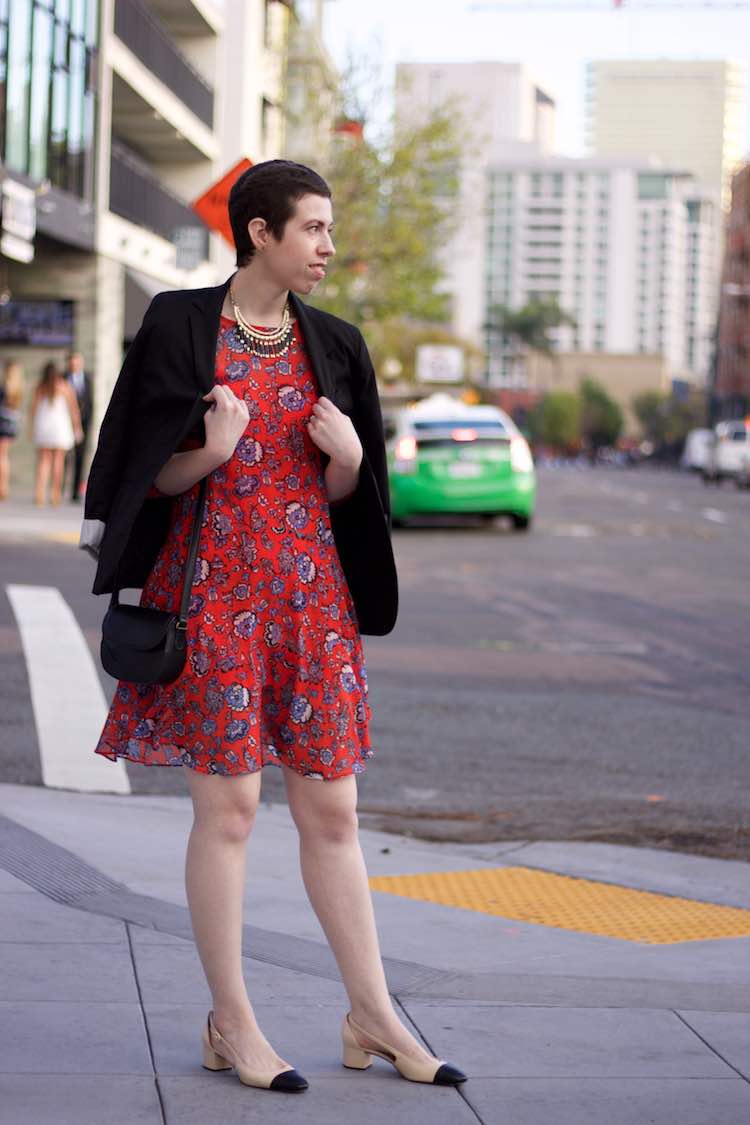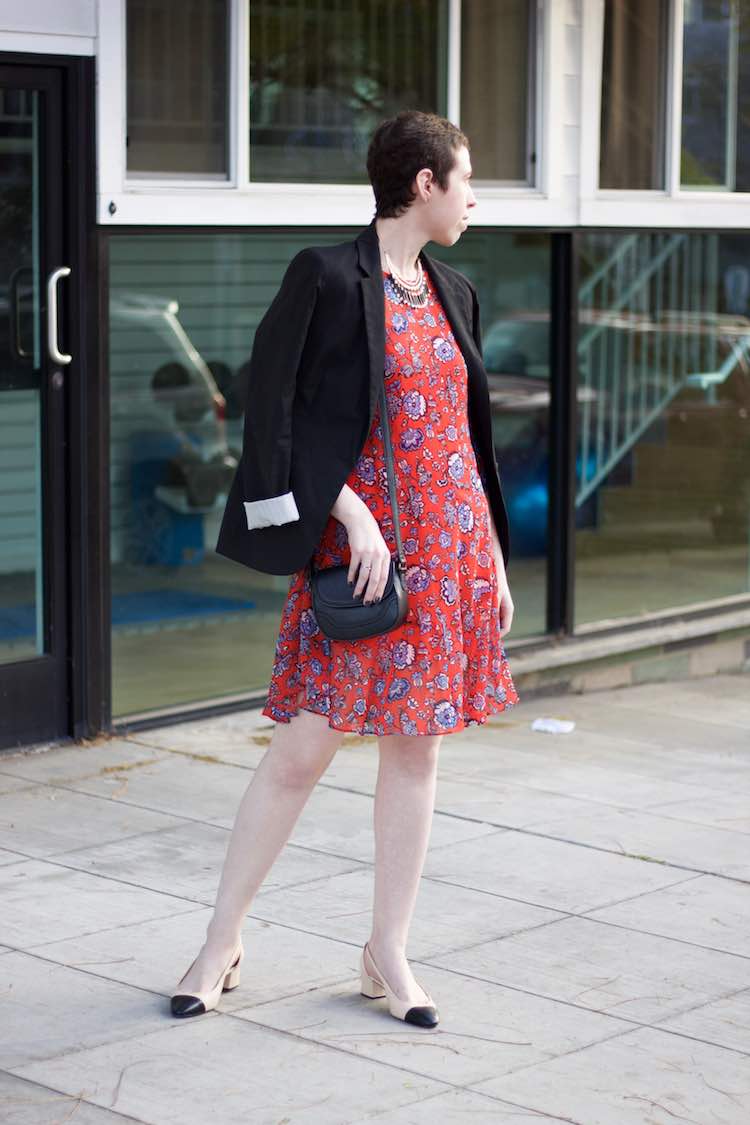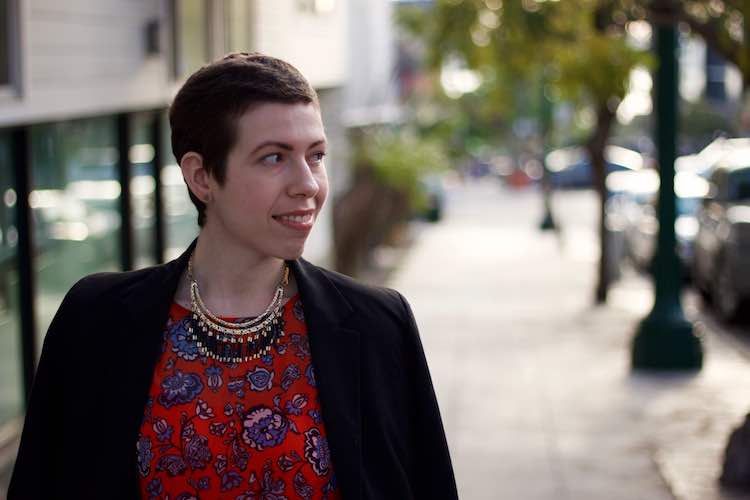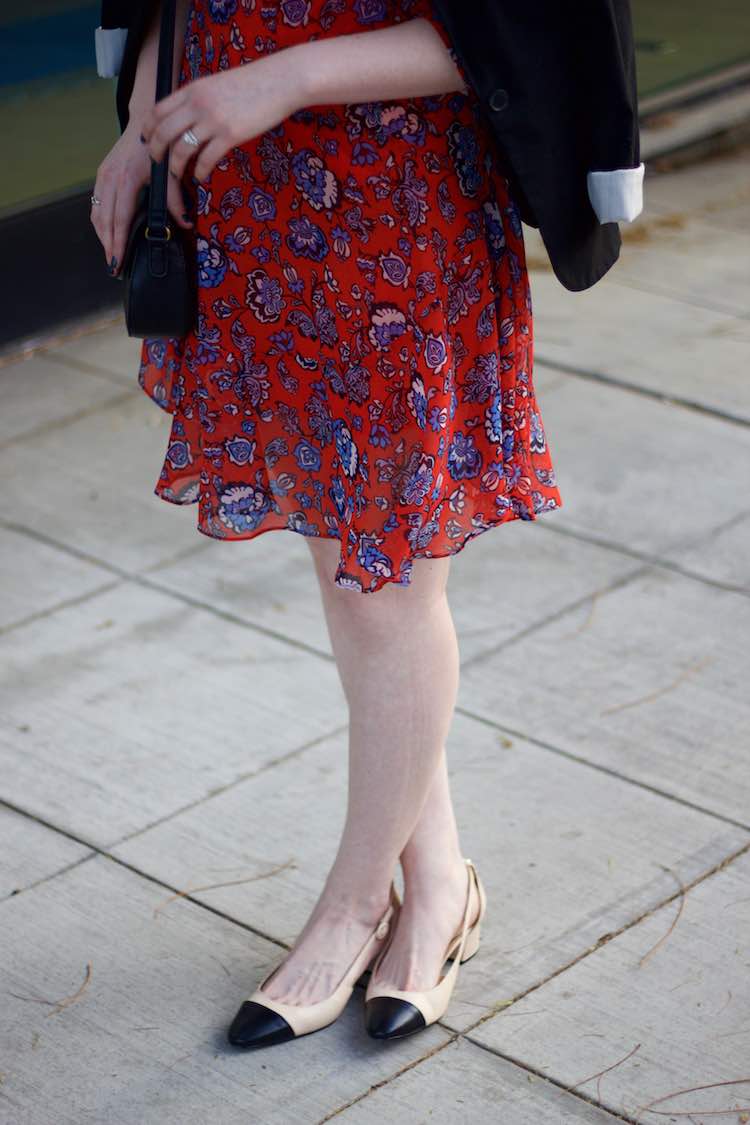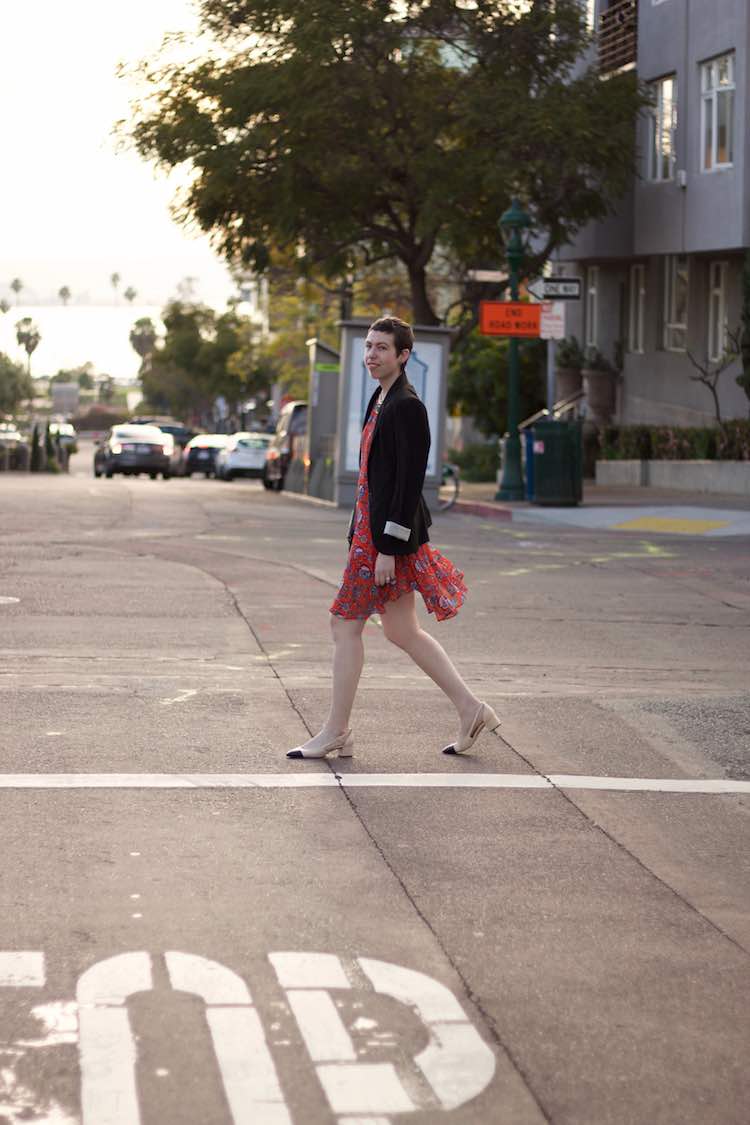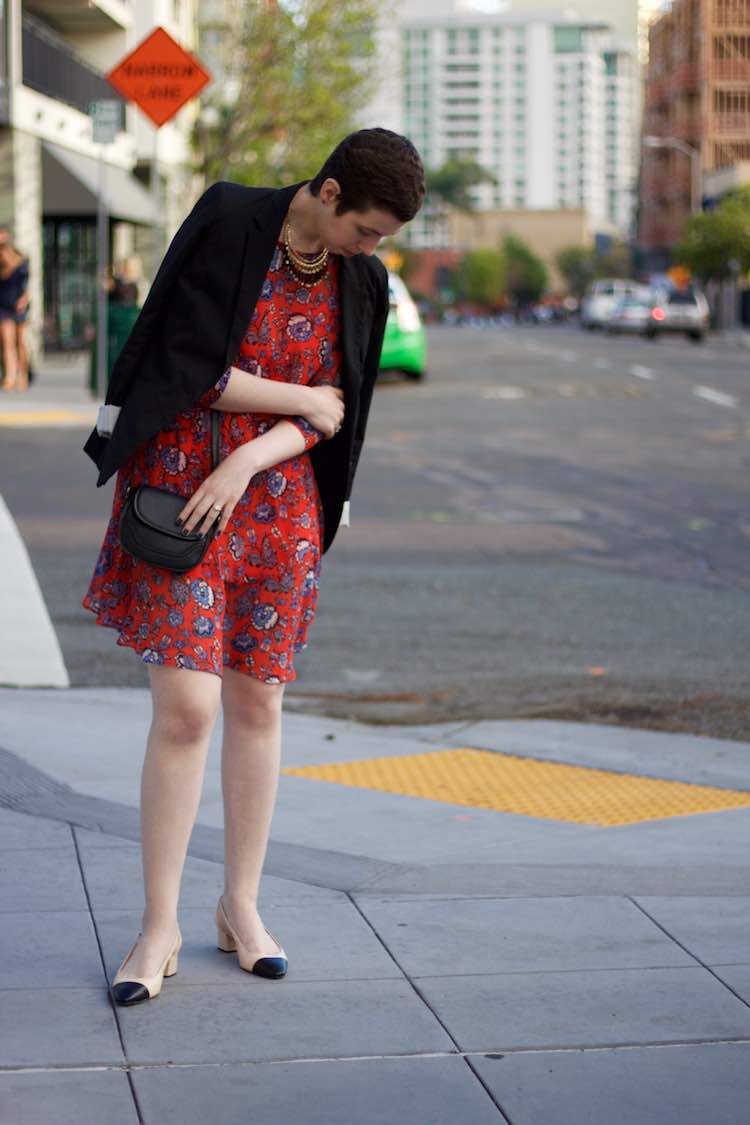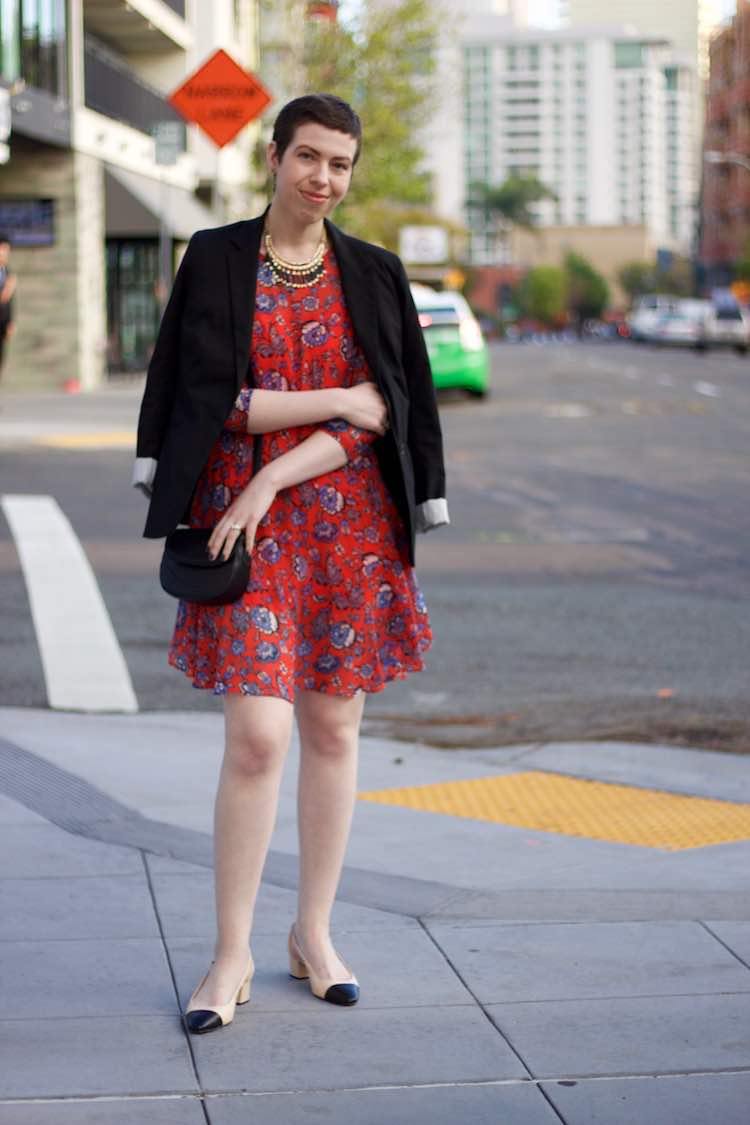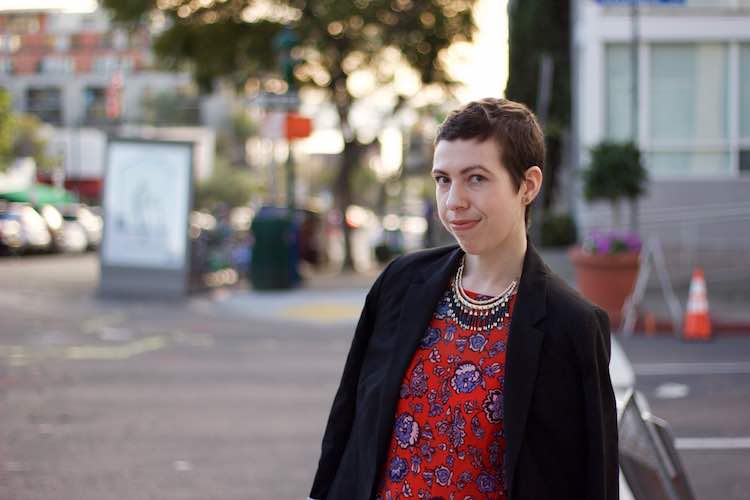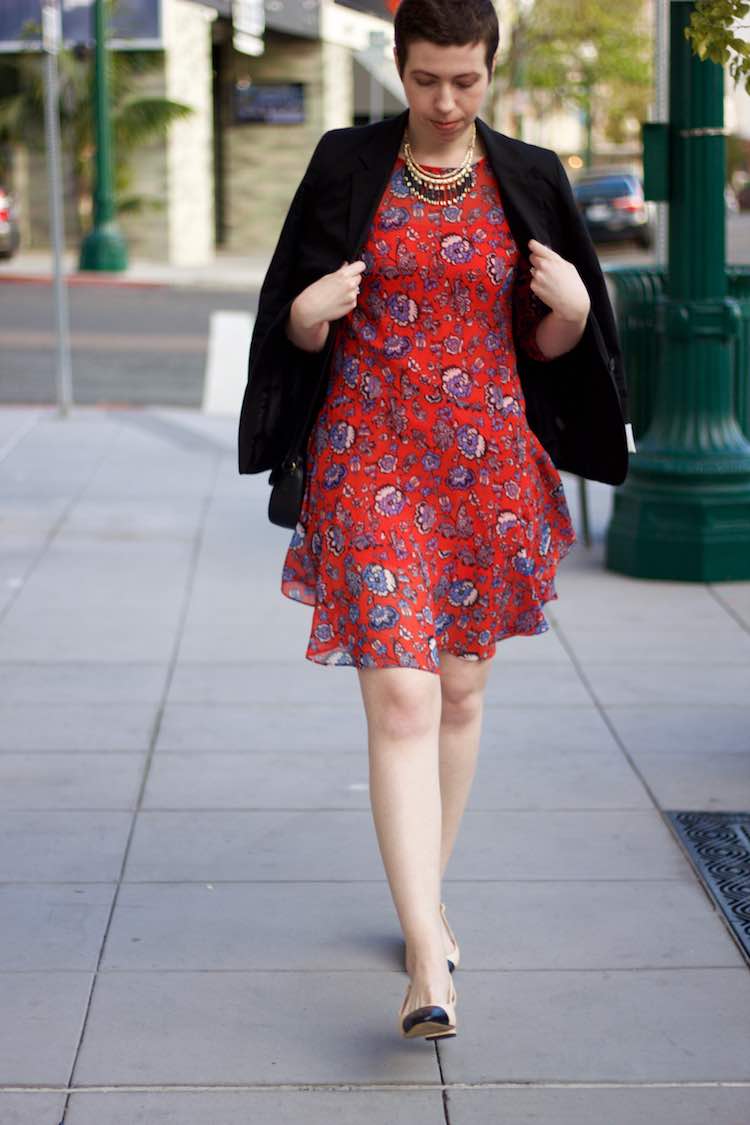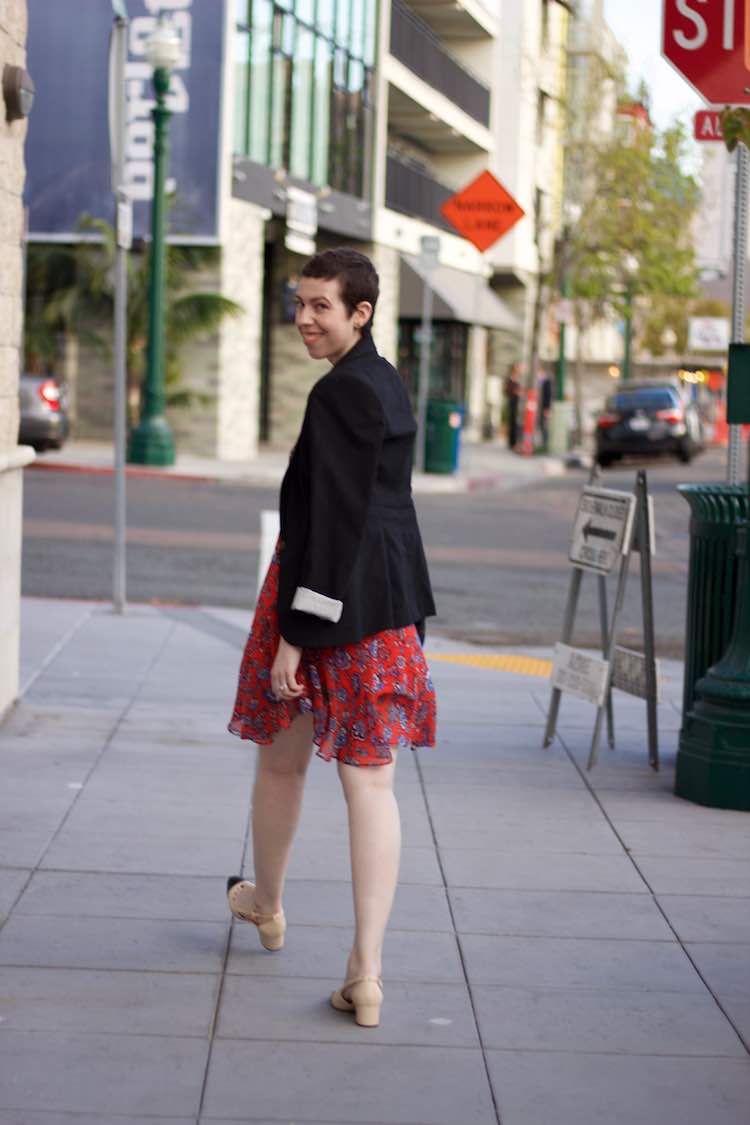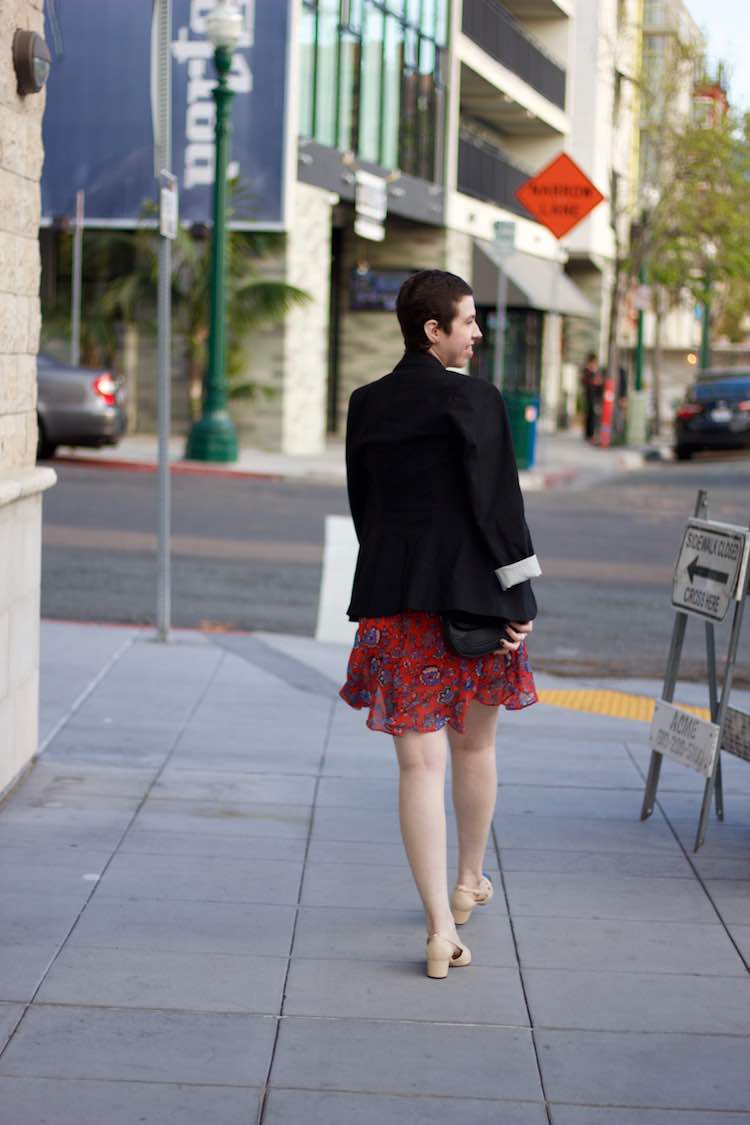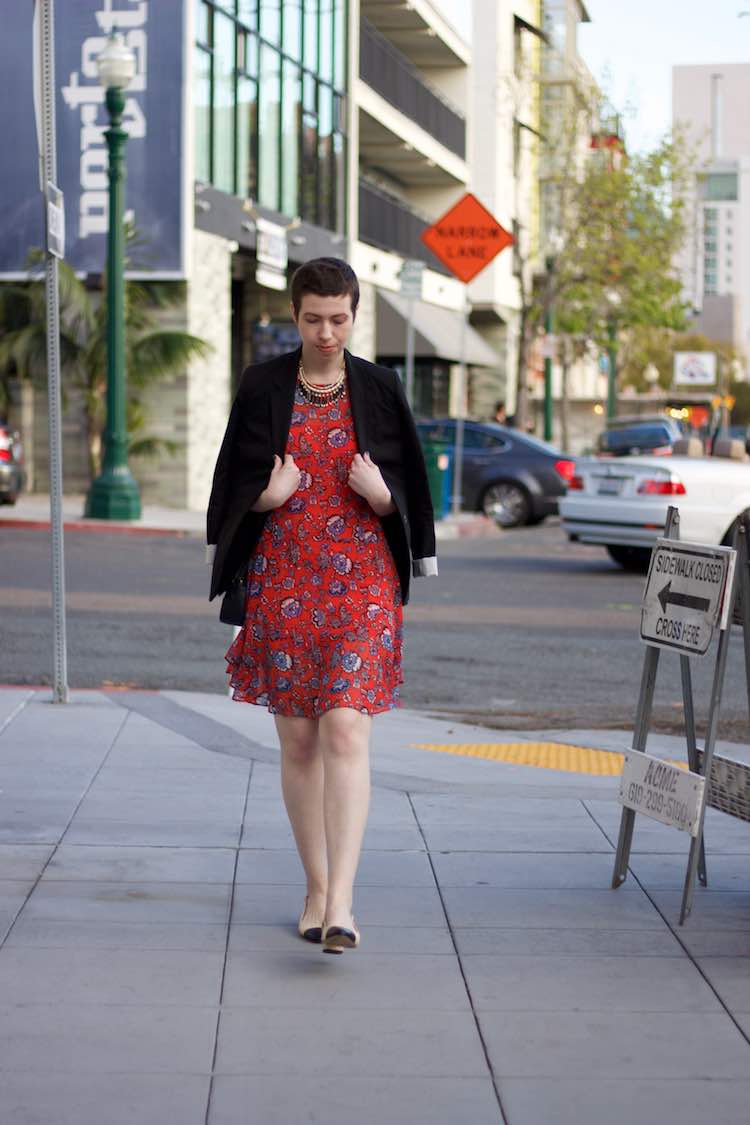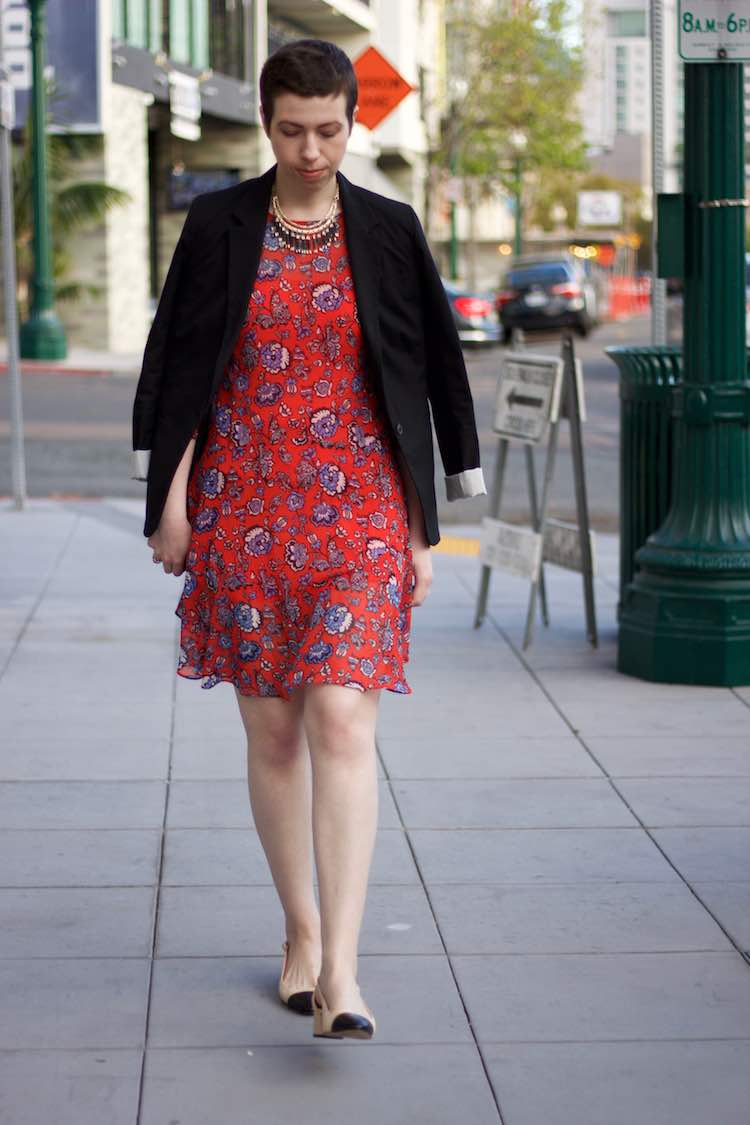 Dress: Anthropologie (old; similar); Blazer: Target (old; similar); Shoes: Sam Edelman; Necklace: Jewelmint (old; similar); Bag: F21 (old; similar)
Disclosure: This post contains affiliate links, which means that if you purchase a product through one of my links, I make a small commission.
The other night, David and I decided to get dressed up and venture downtown for a date night, something we haven't done in ages! I mean, we've gone out to dinner and had casual dates, but we haven't put on fancy clothes and gone on a real "date" since before my diagnosis last year, so it was a real treat to get to do so. I wore one of my favorite dresses, this beautiful red floral swing dress, which I has originally purchased for a friend's wedding, but was never able to actually wear because I was too icky from chemo to actually go.
We picked a place we'd never been before, Wood & Herb, as it had good Yelp reviews and the executive chef was a contestant on Top Chef. We figured it had to be a winner. We ended up doing something we rarely ever do and ordered appetizers, dinner, and dessert. Everything tasted quite good, but we both agreed that we are more the burger and fries kind of date night people.
I don't know what it is, but there is just nothing better than a great burger and piping hot french fries. What can I say? I'm a cheap date.
We had a lot of fun snapping these photos beforehand, as the sun was just beginning to set and we were able to capture a few nice shots of the city overlooking the ocean. It's really easy to forget we live in paradise. We tend to take it for granted, but it's nice like this one, when we can enjoy a little bit of city, mixed with a little bit of nature, that I'm reminded how wonderful San Diego truly is.
What are some of your favorite date night activities? Let me know in the comments below!