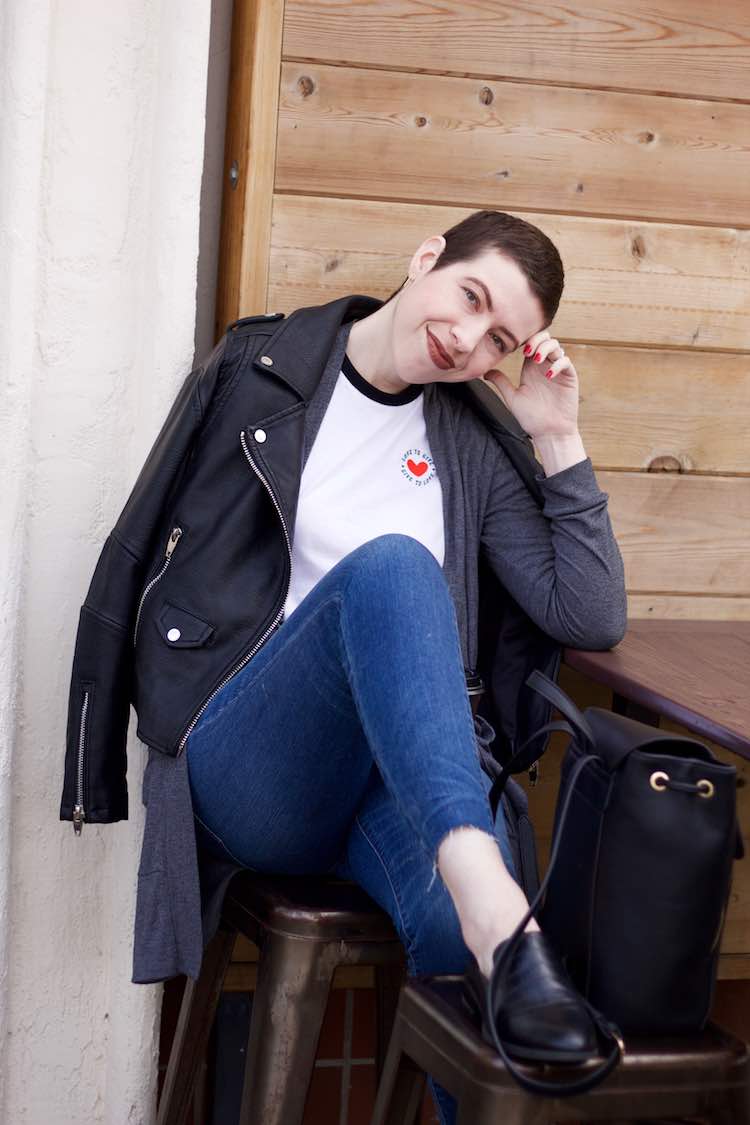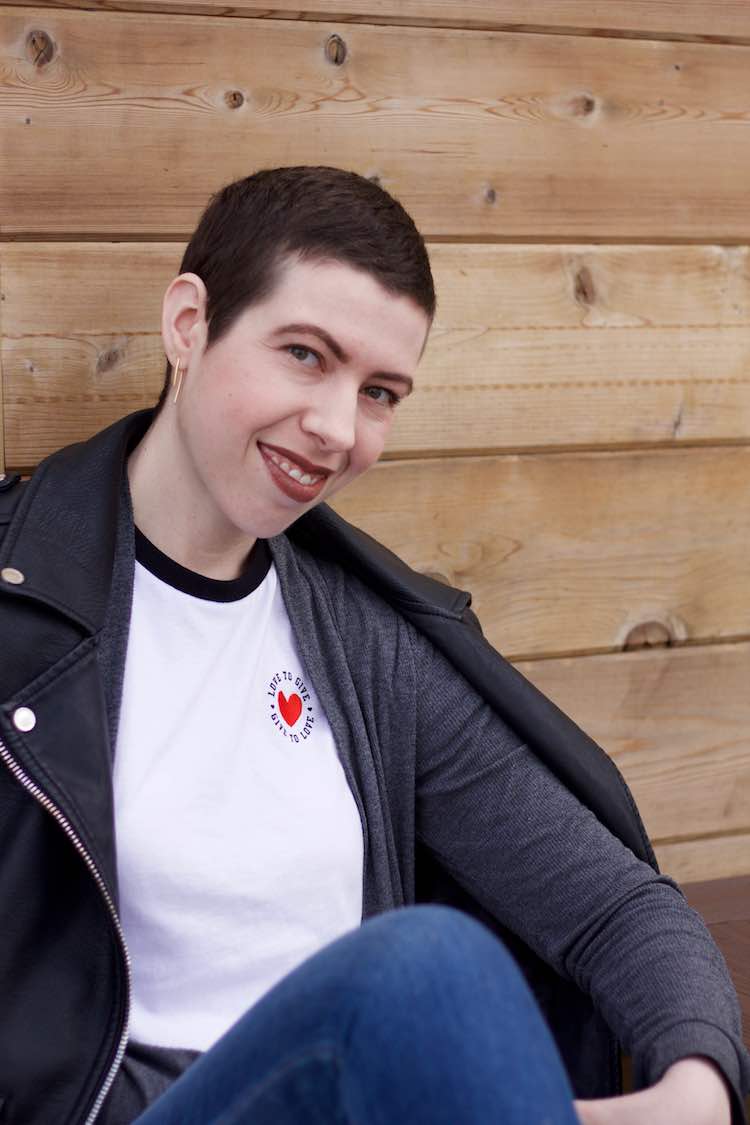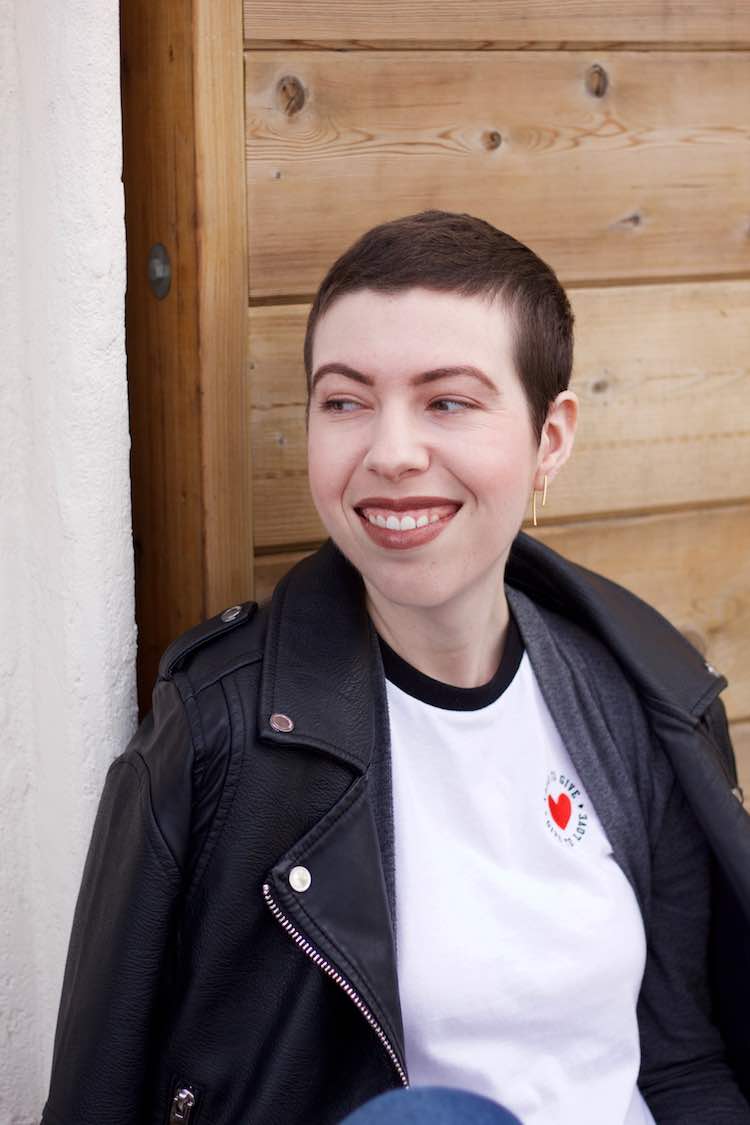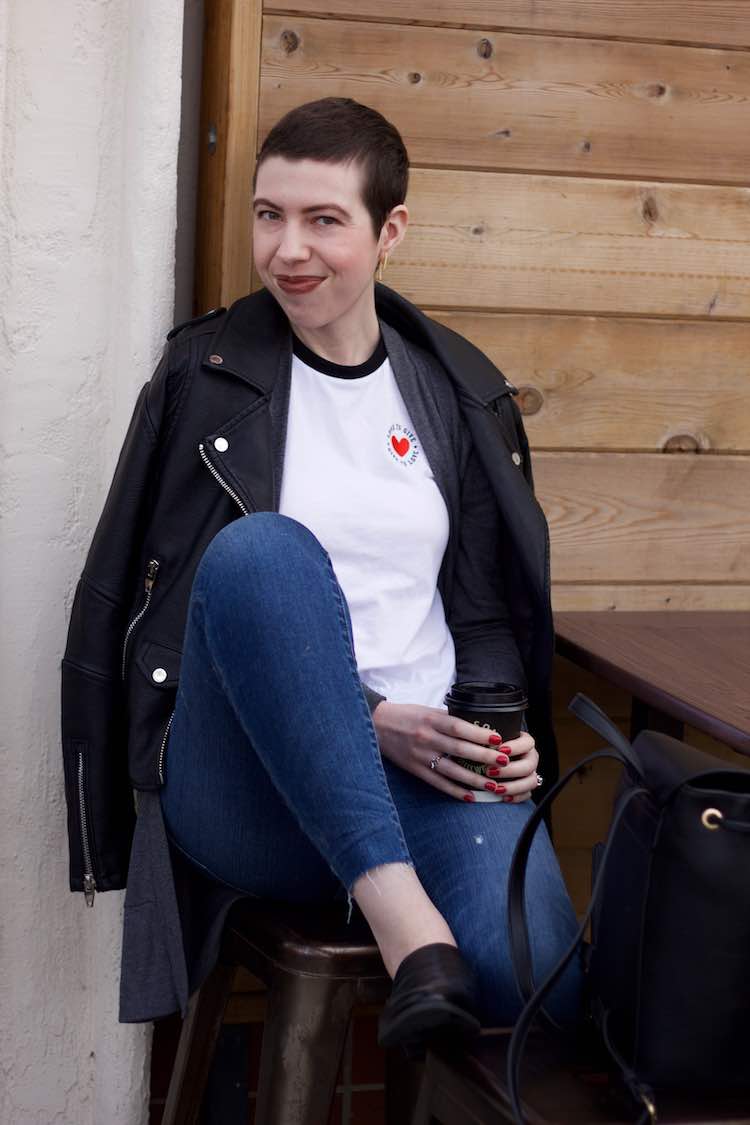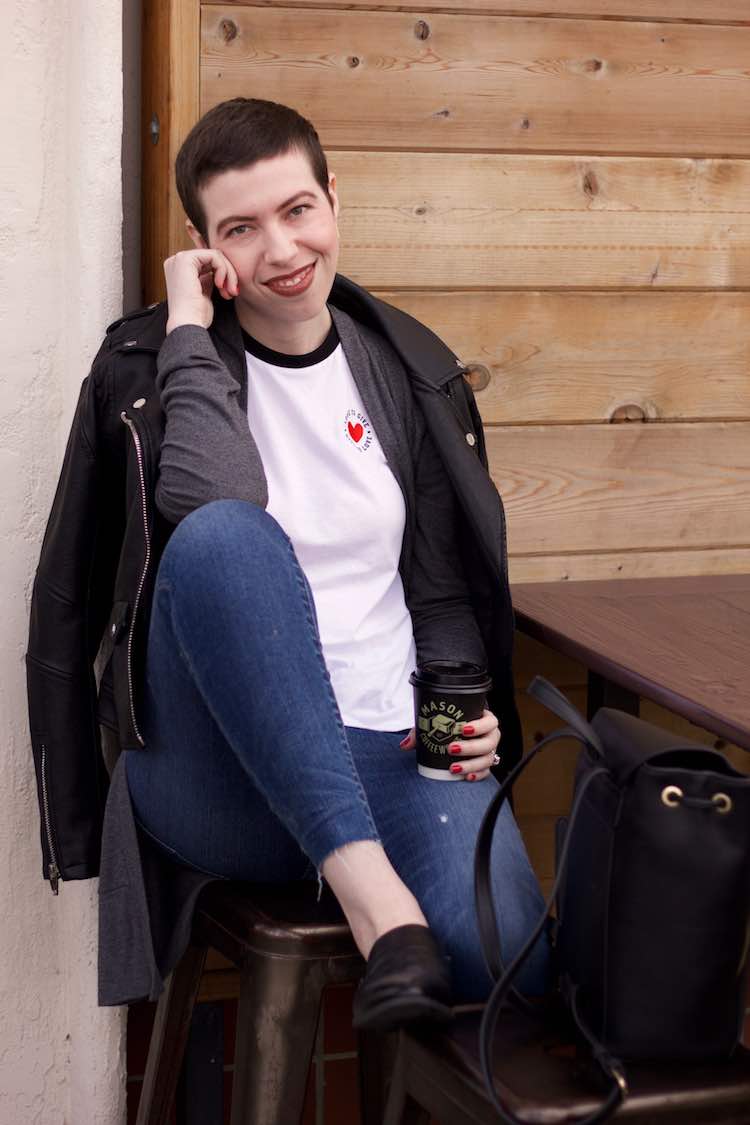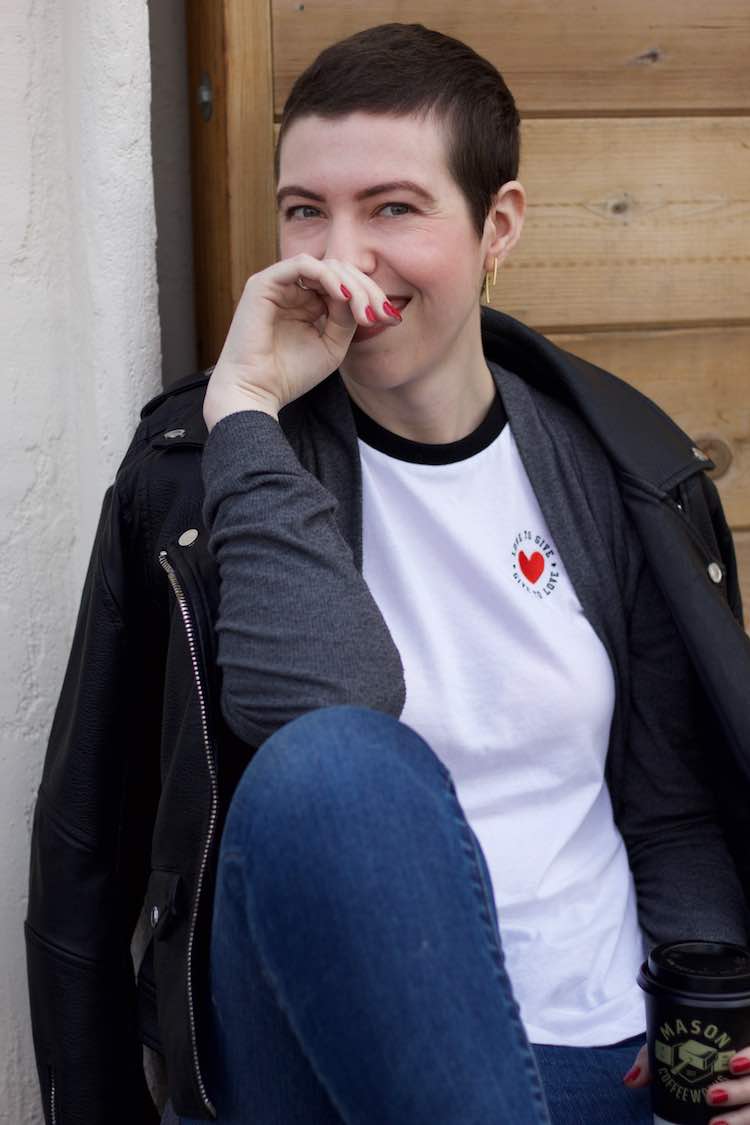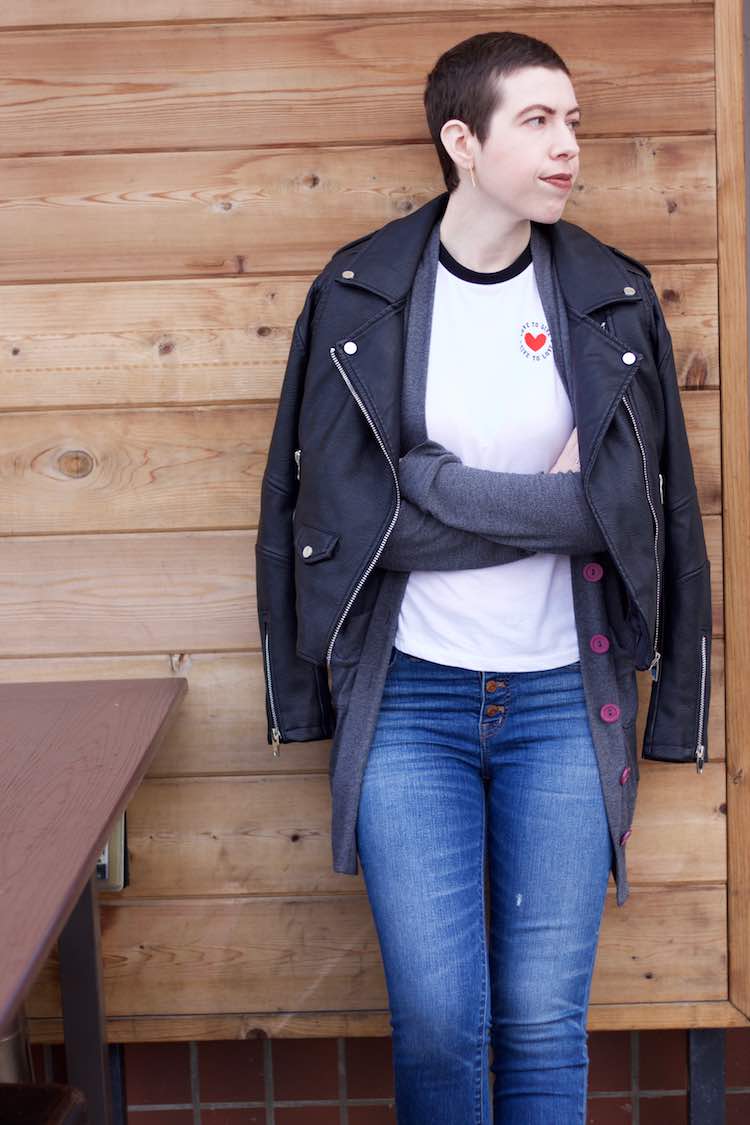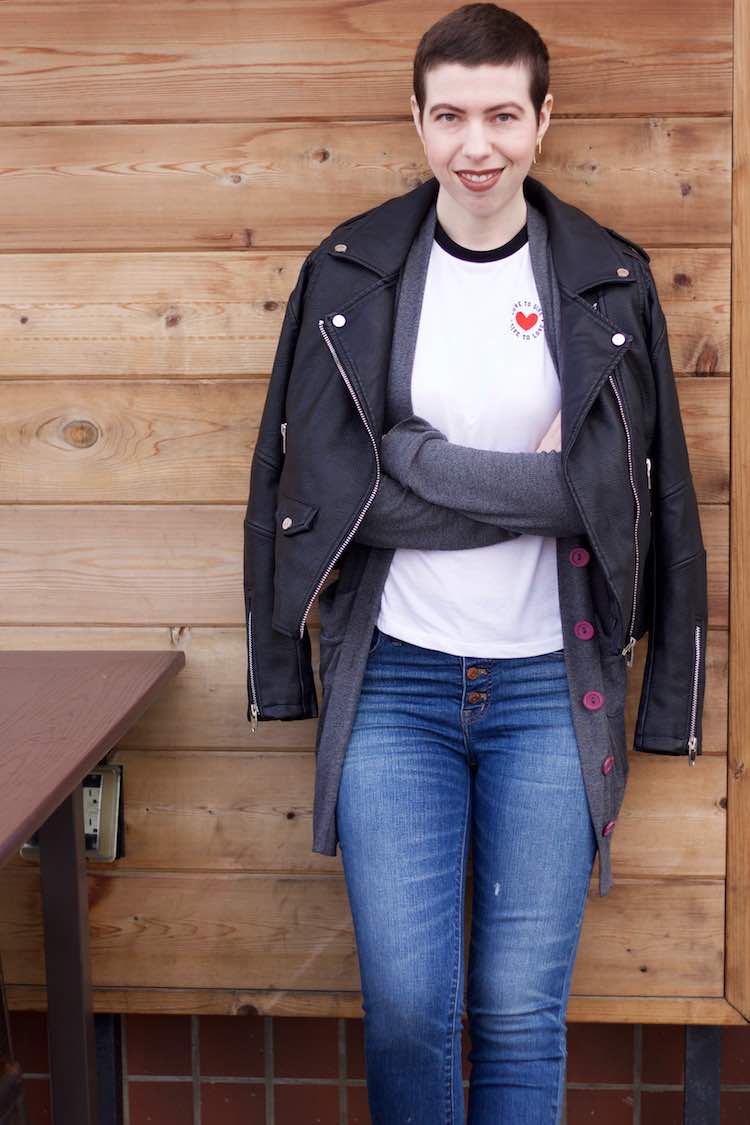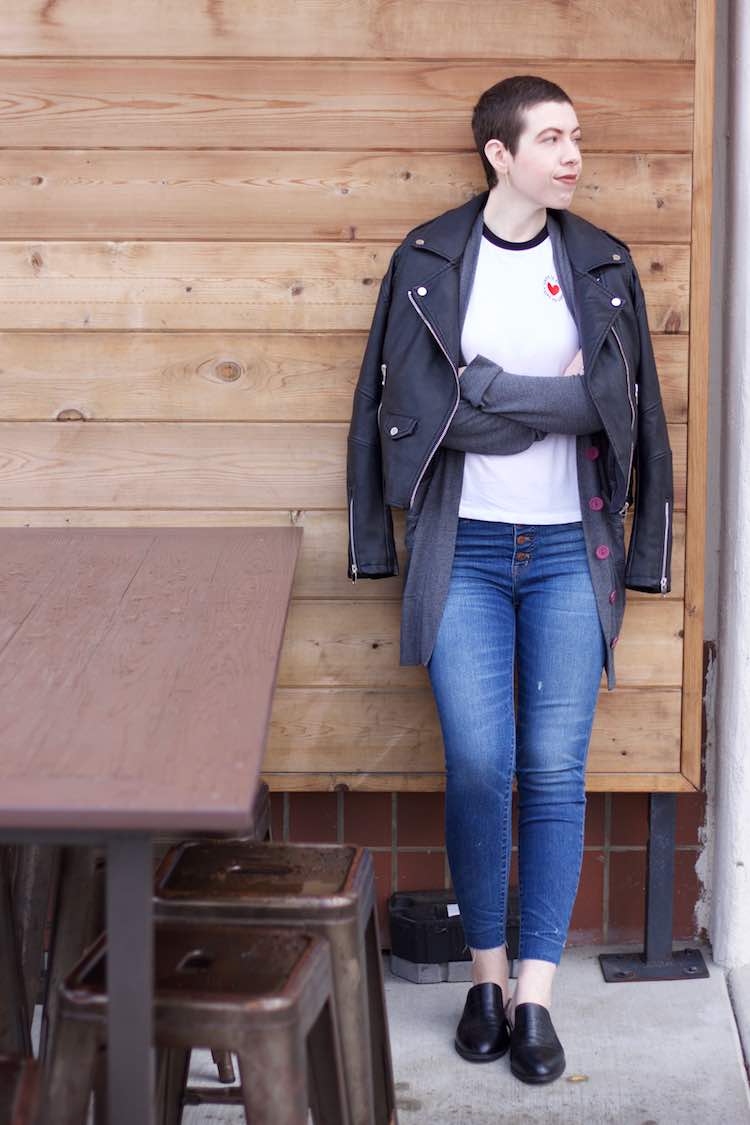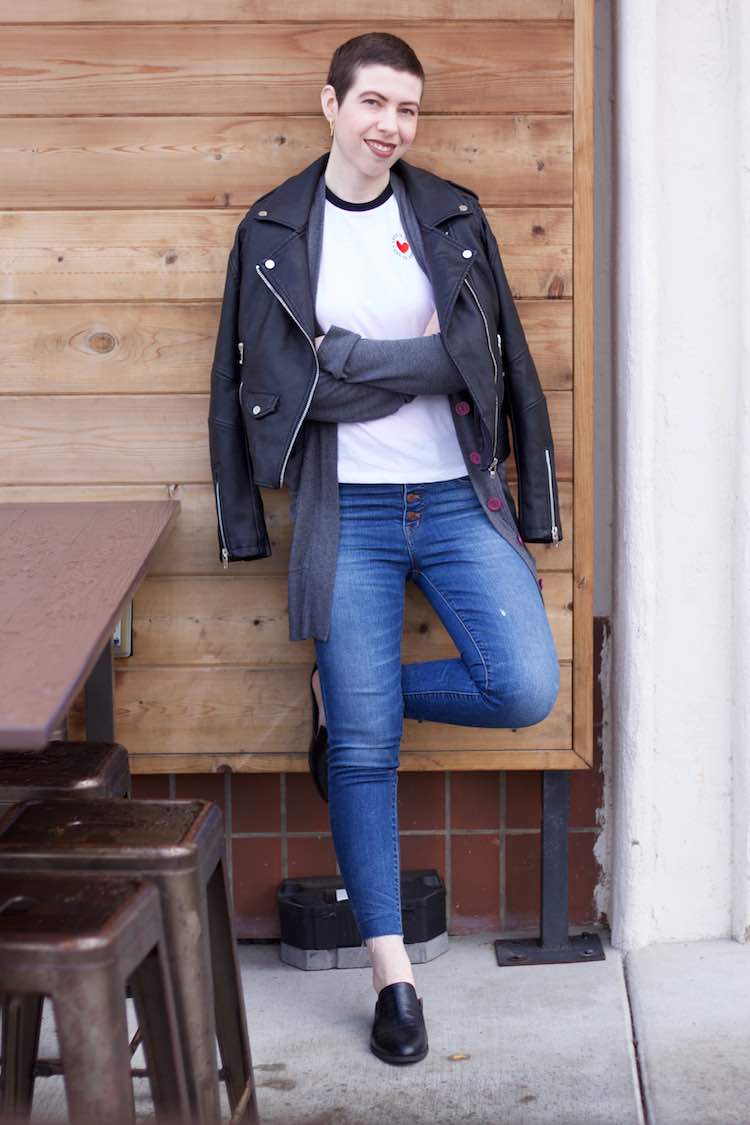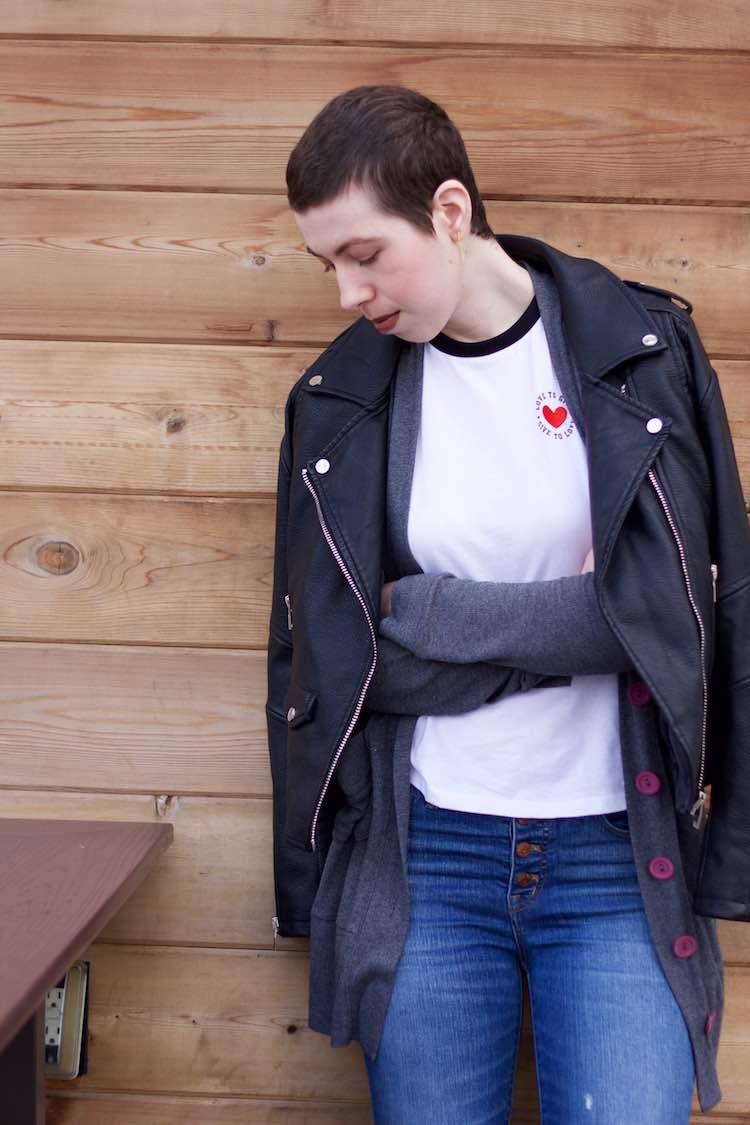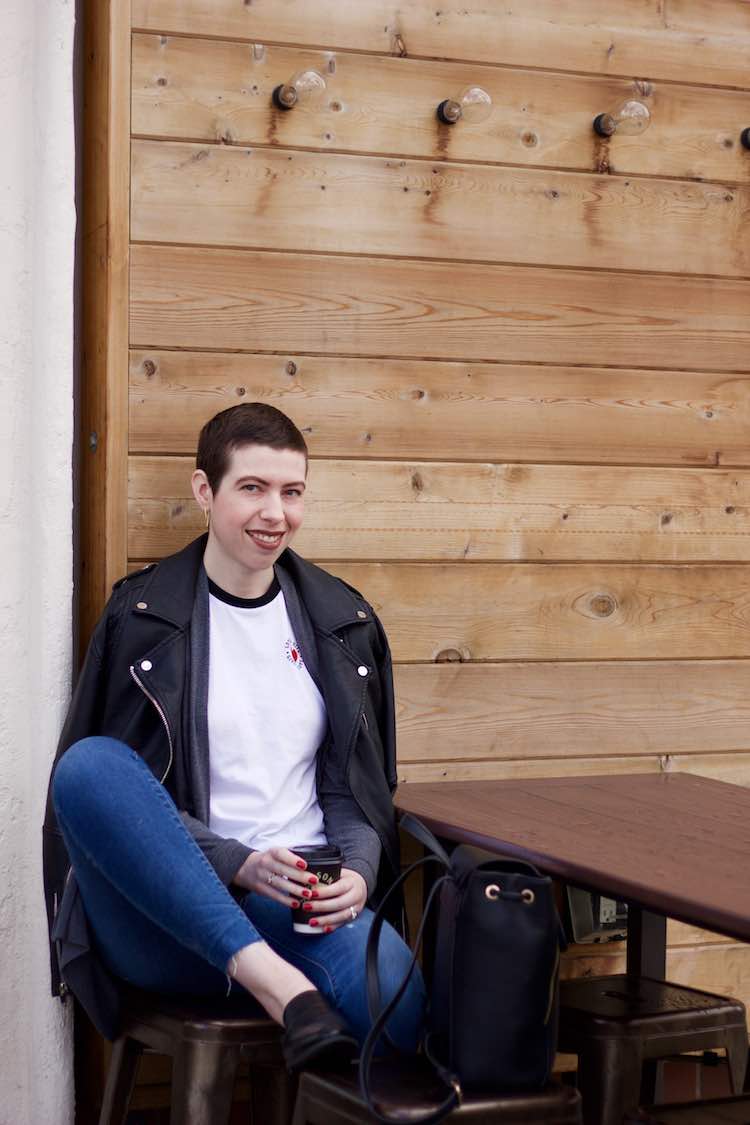 Shirt: F21; Jeans: Madewell; Jacket: Nordstrom (they were practically giving it away for free at my local store!); Mules: Treasure&Bond (no longer available; similar); Earrings: Madewell
Disclosure: This post contains affiliate links, which means that if you purchase a product through one of my links, I make a small commission.
Anyone else a sucker for a good graphic tee? This is a trend that I am really happy about right now; honestly, mostly because it makes it socially appropriate and even fashionable to wear, what I would have previously deemed pajama shirts, out in public. Of course, these are much cuter and well-fitting than my old ripped and stained summer camp shirts.
And you want to talk about statement piece? These t-shirts literally make statements. Fashion is now making it ever easier for us to be activists, groupies, athletes, and beyond. I found this cute graphic tee with an embroidered heart (best of two current trends!) at Forever 21 recently and loved what it said and just the sheer simplicity of it.
Another bonus is that this shirt is a part of Forever 21's "Love to Give, Give to Love" campaign that helps to support various charities. I believe in October, the campaign even donated $1 of every purchase made from this particular line to breast cancer research. Now that's the kind of statement I can get down with, can I get an amen?!
Anyway, hope you all have a great day and thanks so much for visiting!