Dressing Room Diaries: Nordstrom Anniversary Sale
I'm sure most of you know that the Nordstrom Anniversary Early Access Sale is now in full swing, especially if you read my previous favorites post here.
Since I know many of you will be shopping the sale online (who has time to go to the store, amirite?), I thought it might be helpful to do some fitting room try-ons of a few of my favorite pieces. My goal is to educate you about sizing, fit, color, wearability, etc. with the hope of making your buying experience a little bit easier.
Obviously, I couldn't try on absolutely everything, but hopefully this guide is a good starting place!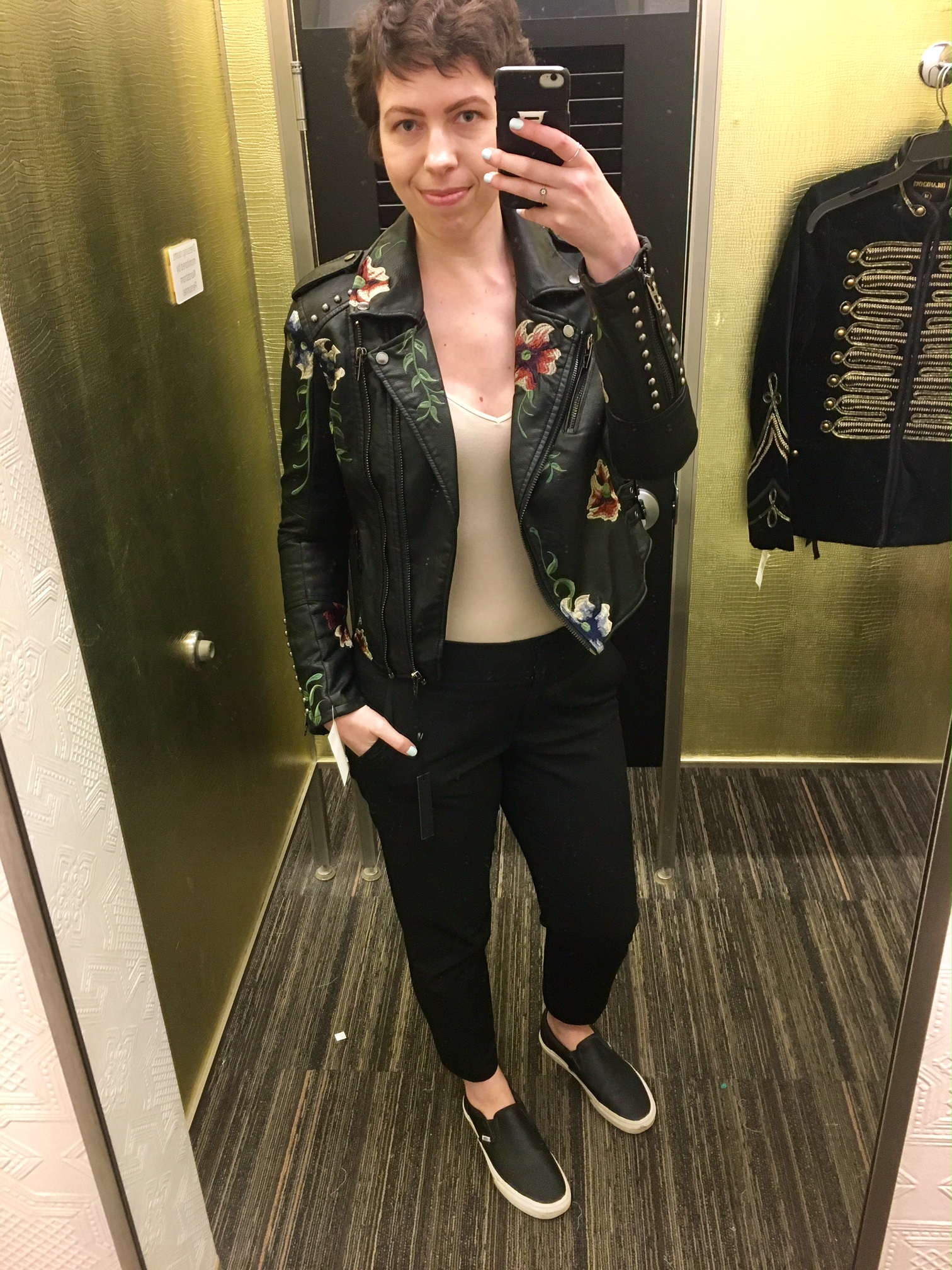 BlankNYC Emroidered Faux Leather Moto Jacket: I love the floral embroidery details on this jacket. It really elevates the look of it, making it appear much more expensive than it actually is. As far as faux leather jackets go, BlankNYC nails it every time. Regarding sizing, I'm normally a medium, which is what I'm wearing here, but it was a bit snug in the arms for me. I would suggest possibly sizing up, unless you prefer a more fitted look. Personally, I like my jackets to be on the bigger side.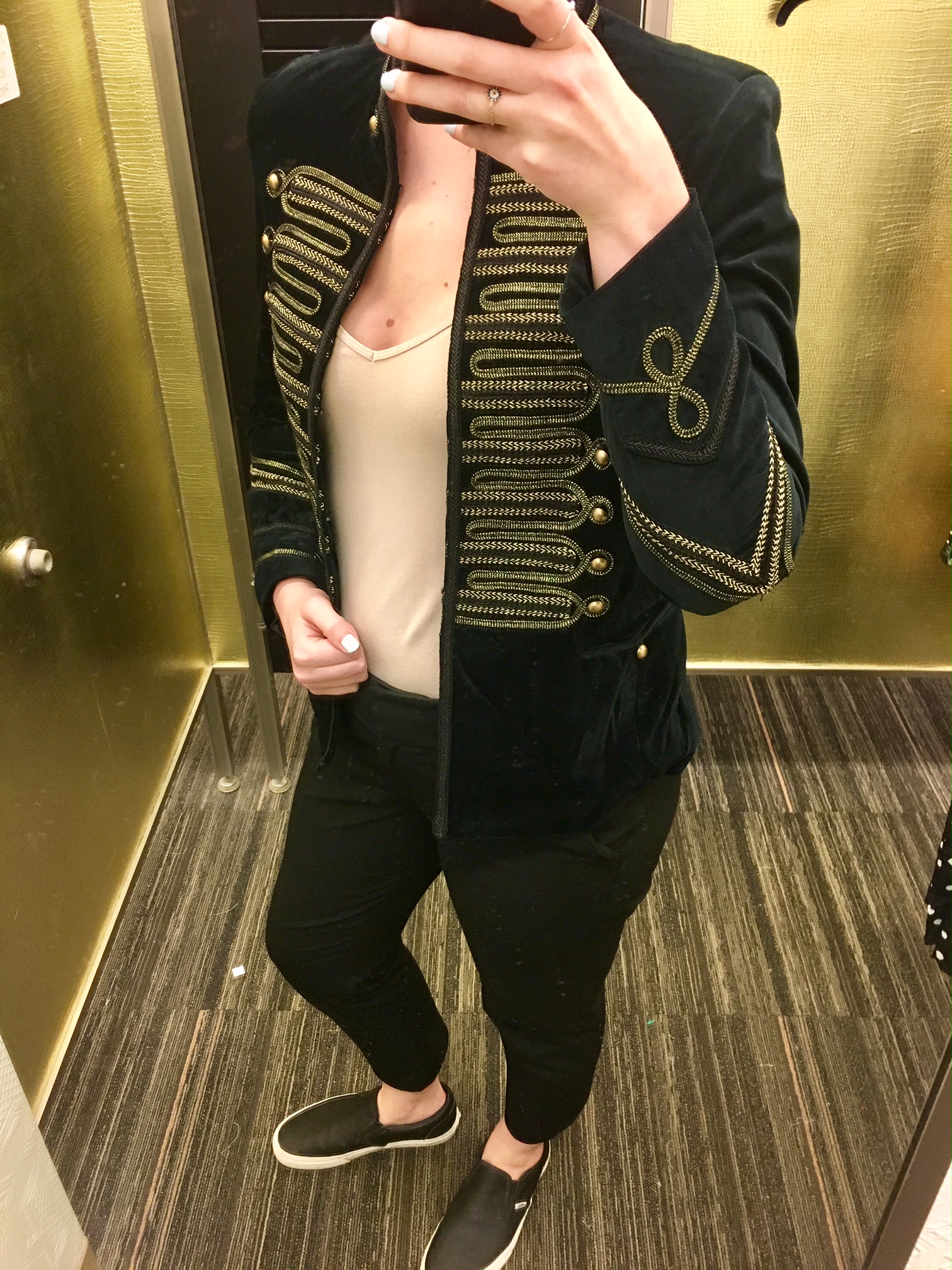 BlankNYC Velvet Band Jacket: OK, this one was definitely a favorite. I think this would be perfect for Fall. I could see pairing it with flared ankle jeans and some pointed-toe Chelsea boots. This jacket fits true to size.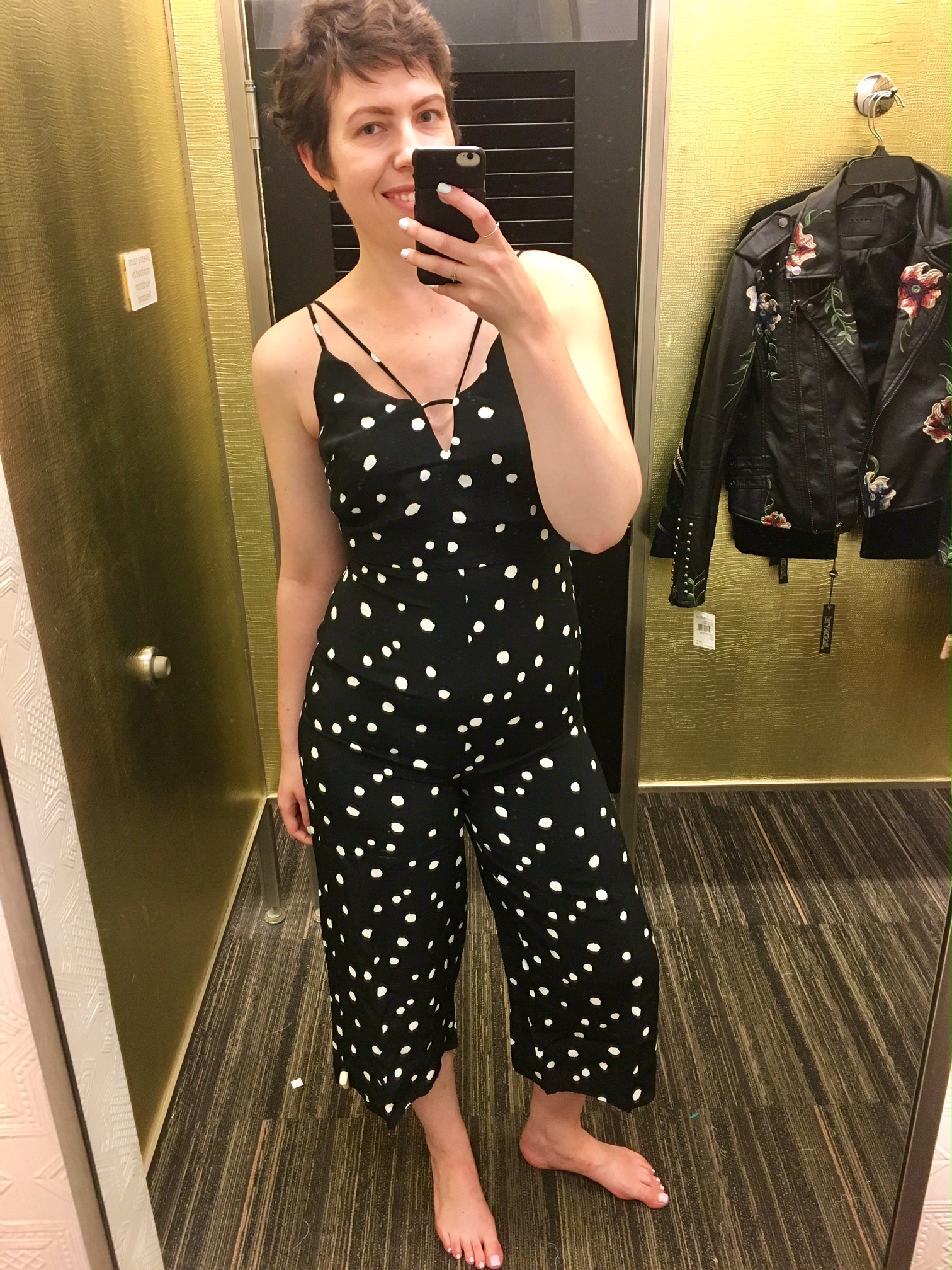 Topshop Spot Strappy Culotte Jumpsuit: I wanted to love this jumpsuit, and on someone else, I probably would. I love the culotte leg and the dainty neckline. Unfortunately, I'm just a tad bit too tall for it. Jumpsuits can be a challenge for me, as I have a very long torso, so even if they fit everywhere else, they can end up being too snug in the crotch. That being said, if you like this jumpsuit and you're tall, go try it on because my friend Laura is 5'8 and it fits her perfectly, so it really just depends!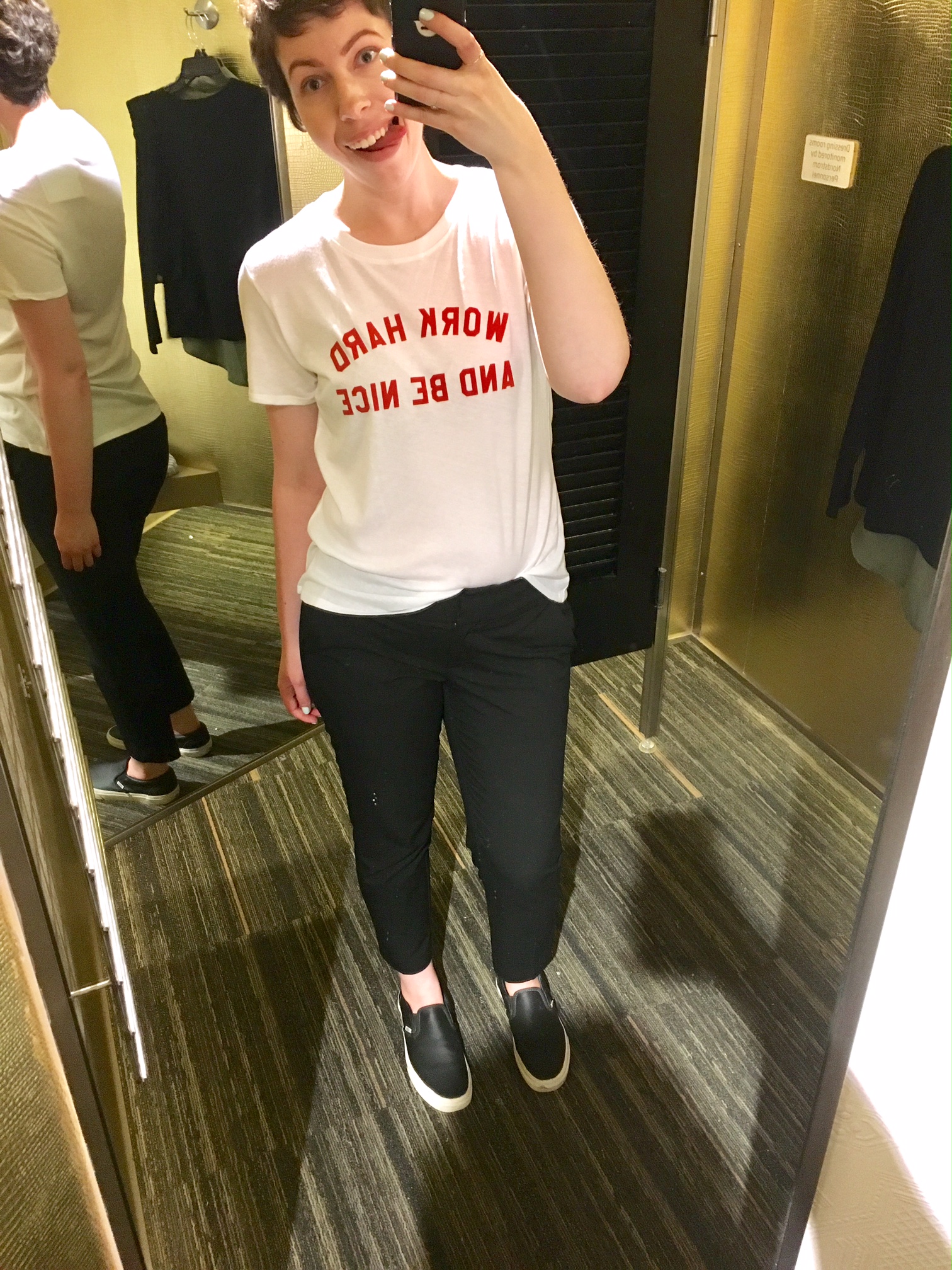 Sub_Urban Riot 'Work Hard' Tee: So it looks like this exact tee has already sold out! But I'm definitely loving this one as well. You probably didn't need me to try this on, but I can't pass up a good graphic print tee. Material is nice and soft and fit is true to size.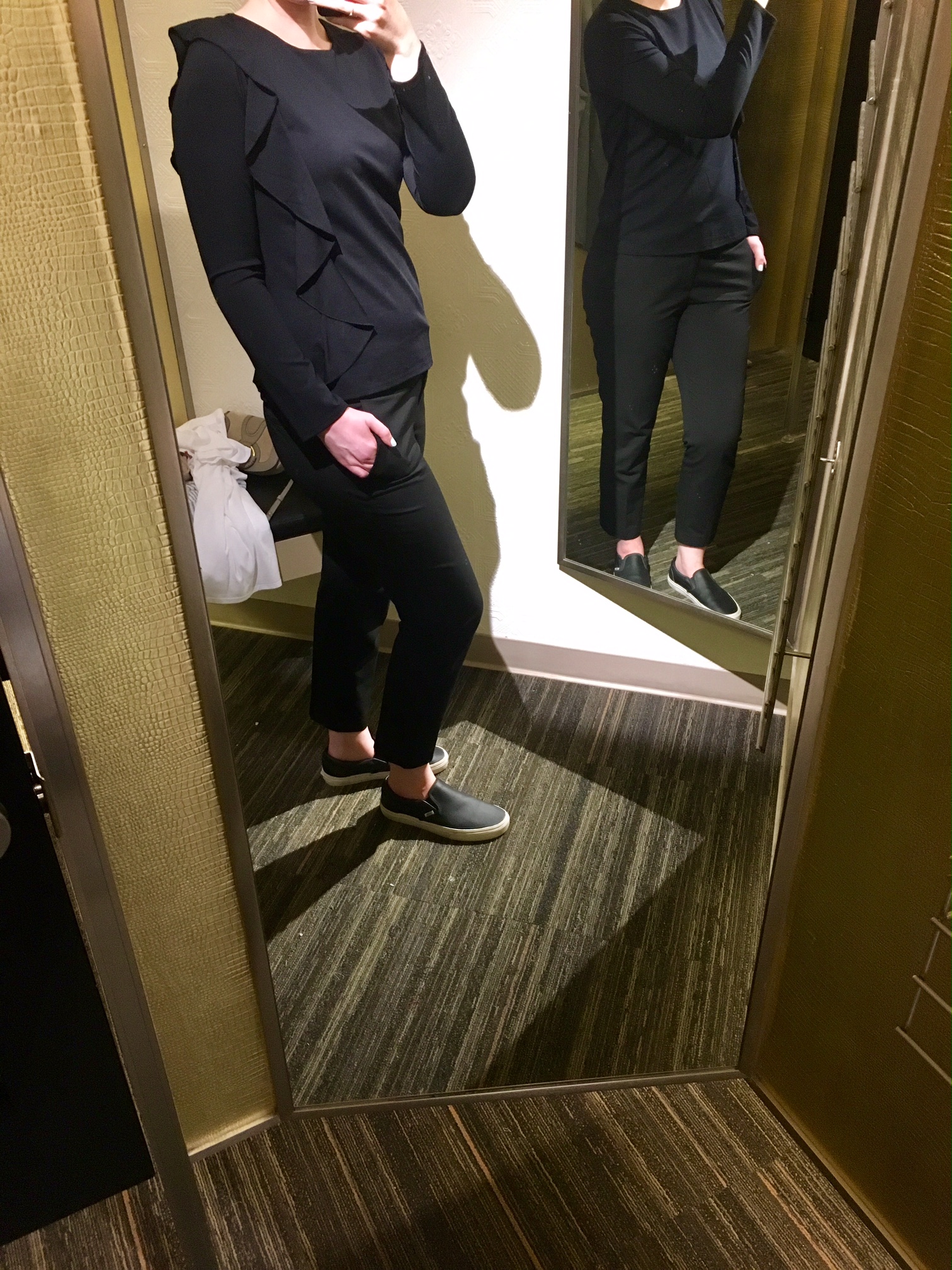 Halogen Ruffle Trim Top: I tried to pose in a way that would show you the really lovely ruffle detailing on this top. Material has some good stretch and it's a true black. Sizing is accurate as well.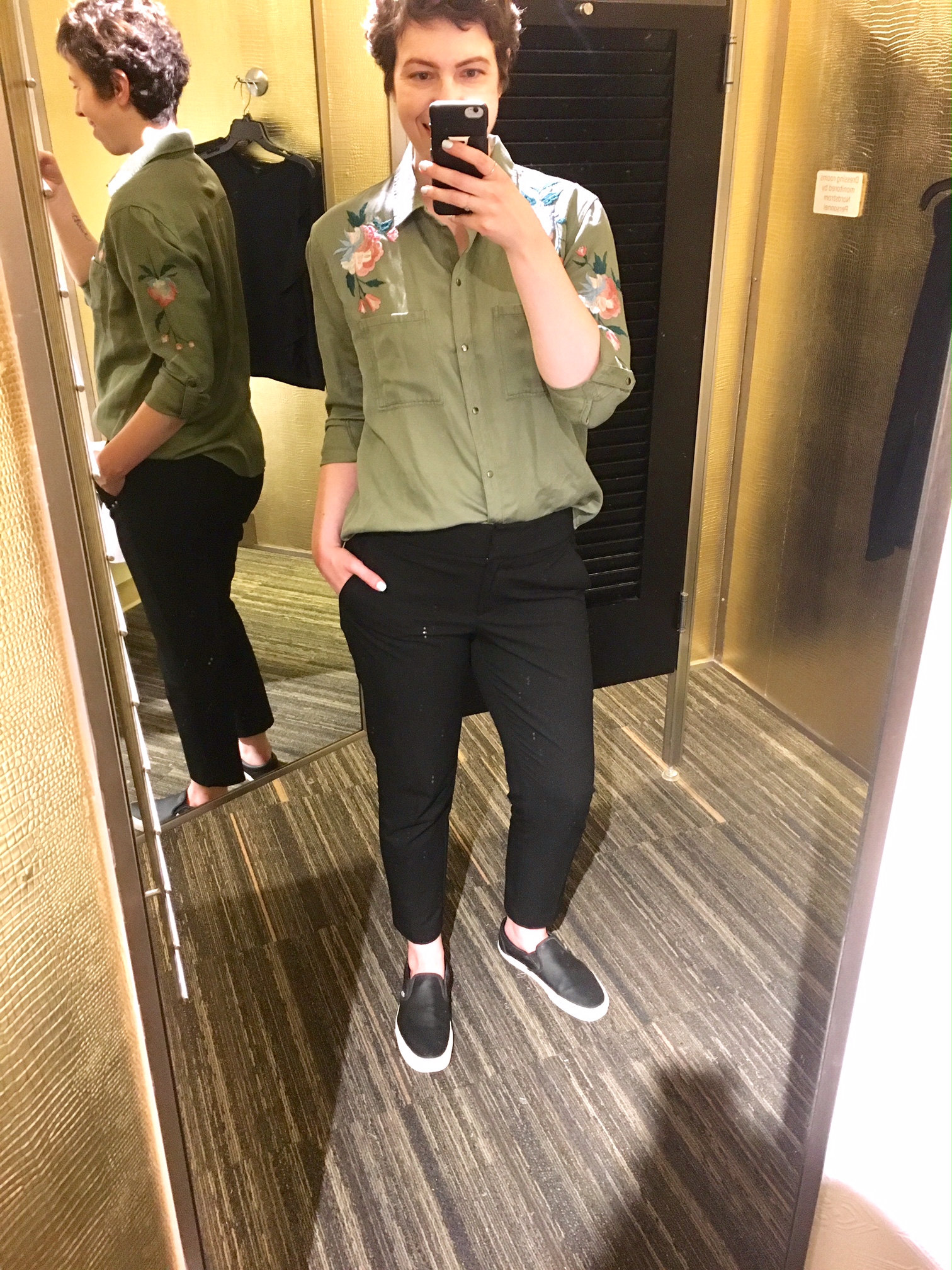 Rails Channing Embroidered Military Shirt: Huge fan of this one. It's nice a lightweight, so perfect to transition to Fall here in SoCal. The embroidered detailing is beautiful and helps make a standard military-style top much more feminine. Fits true to size.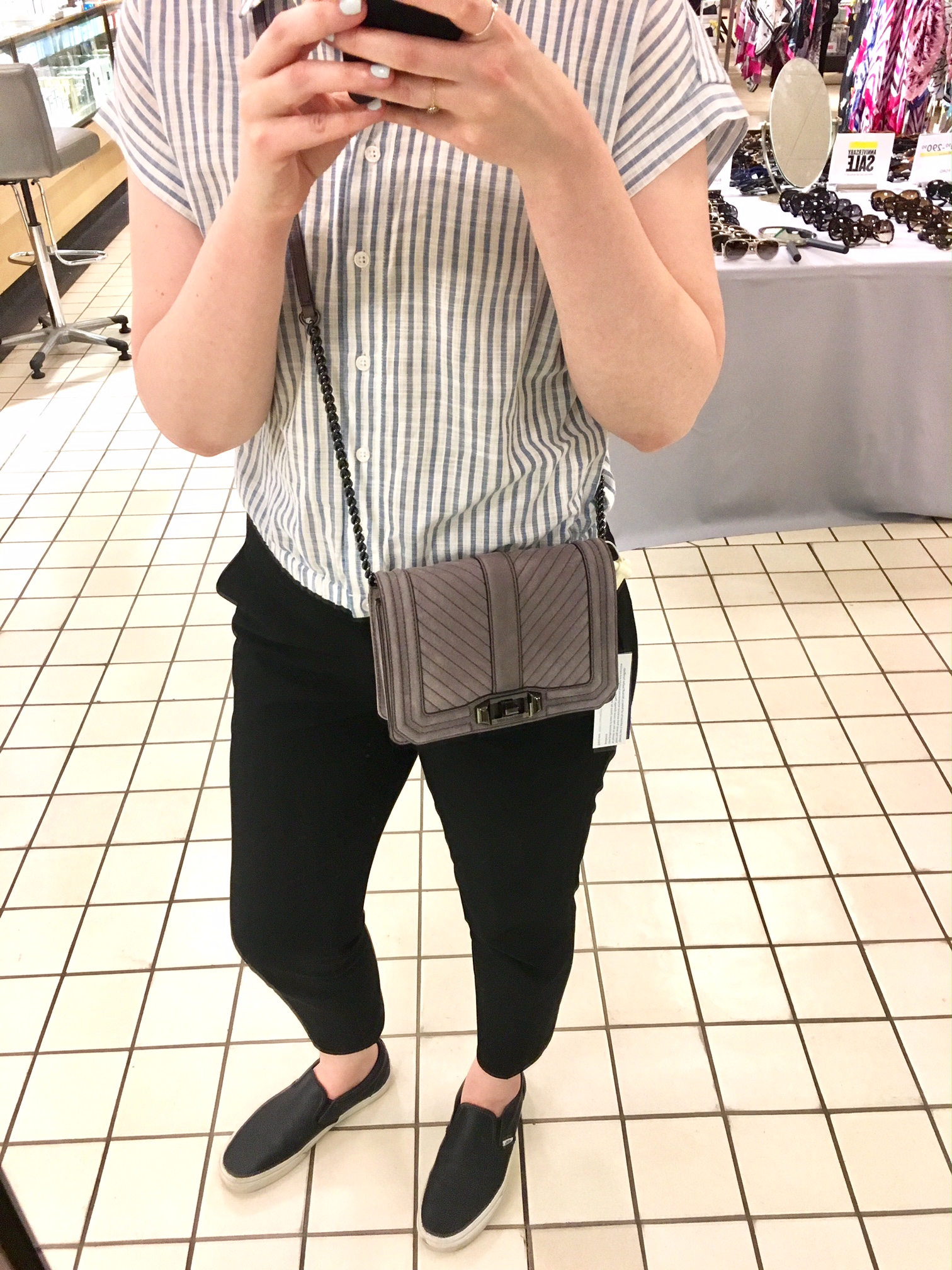 Rebecca Minkoff Small Love Nubuck Crossbody Bag: This bag also comes in a beautiful shade of olive. The size is perfect for just the necessities.
Hope you find this helpful! Let me know if you end up purchasing any of these items or really, any others from the sale!
Hope you have a great weekend and as always, thanks so much for stopping by.