How to Dress Down a Dress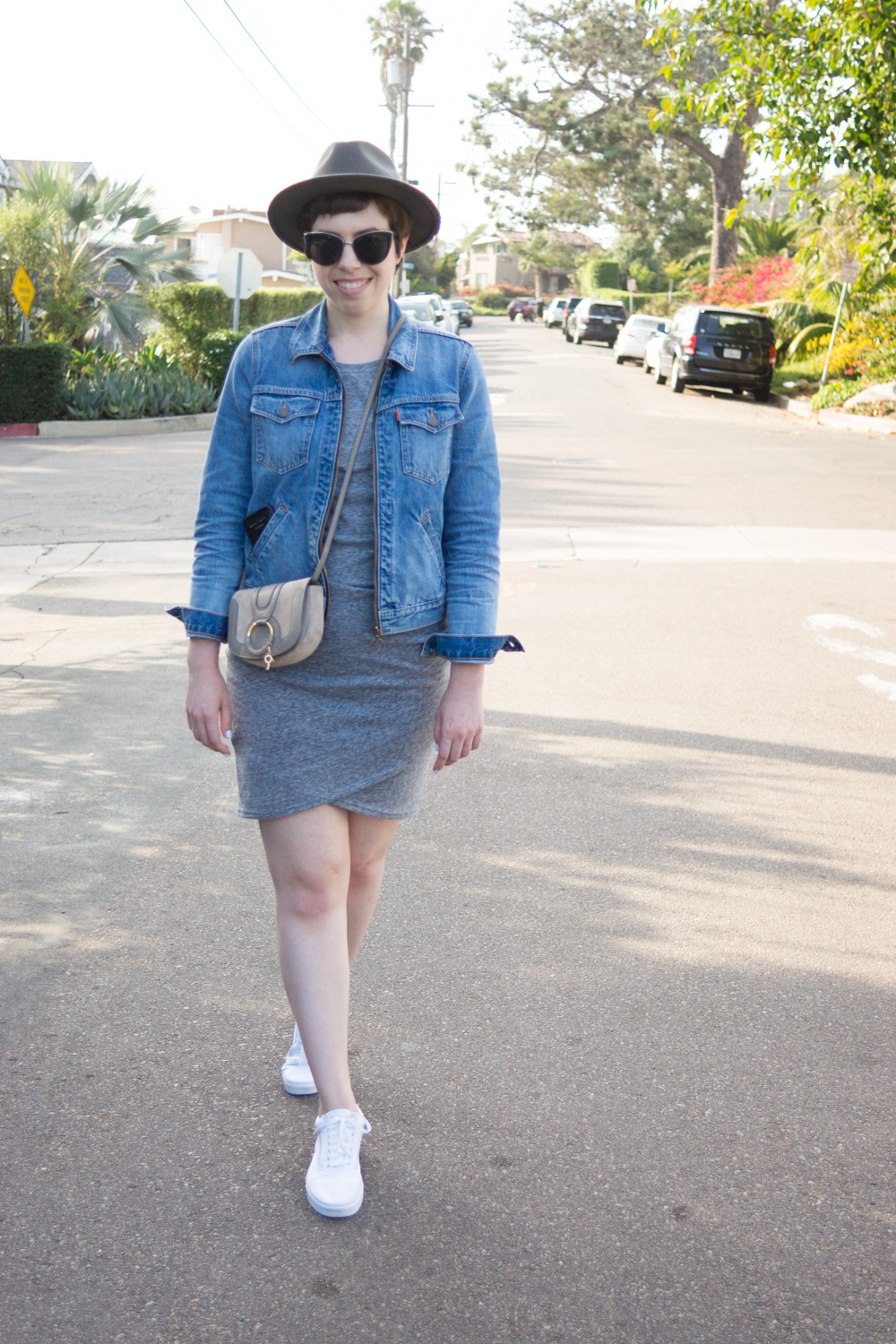 Dress: Nordstrom; Jacket: Levi's (old; similar style); Hat: Brixton; Sunglasses: Quay; Shoes: Vans
Disclosure: This post contains affiliate links, which means that if you purchase a product through one of my links, I make a small commission.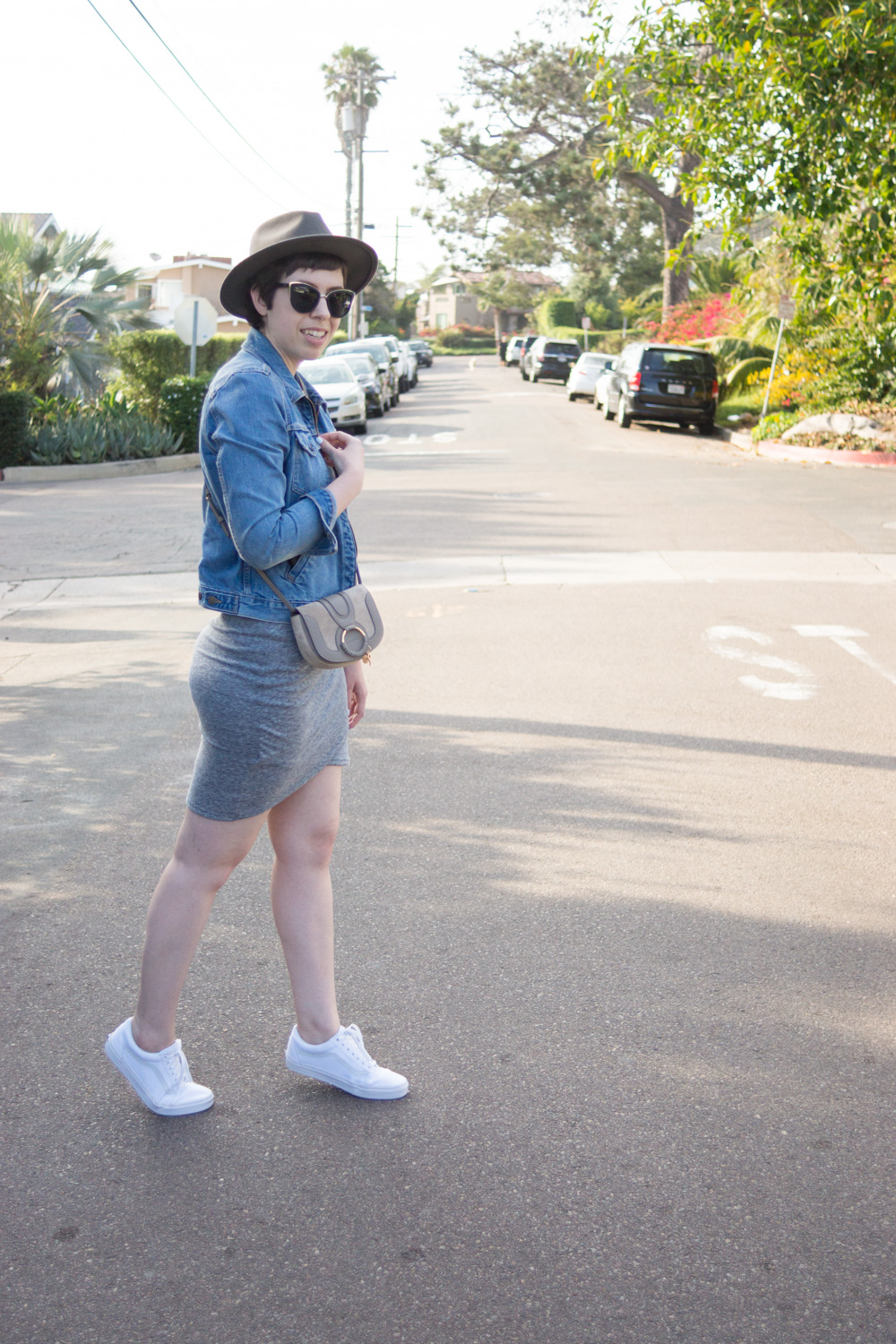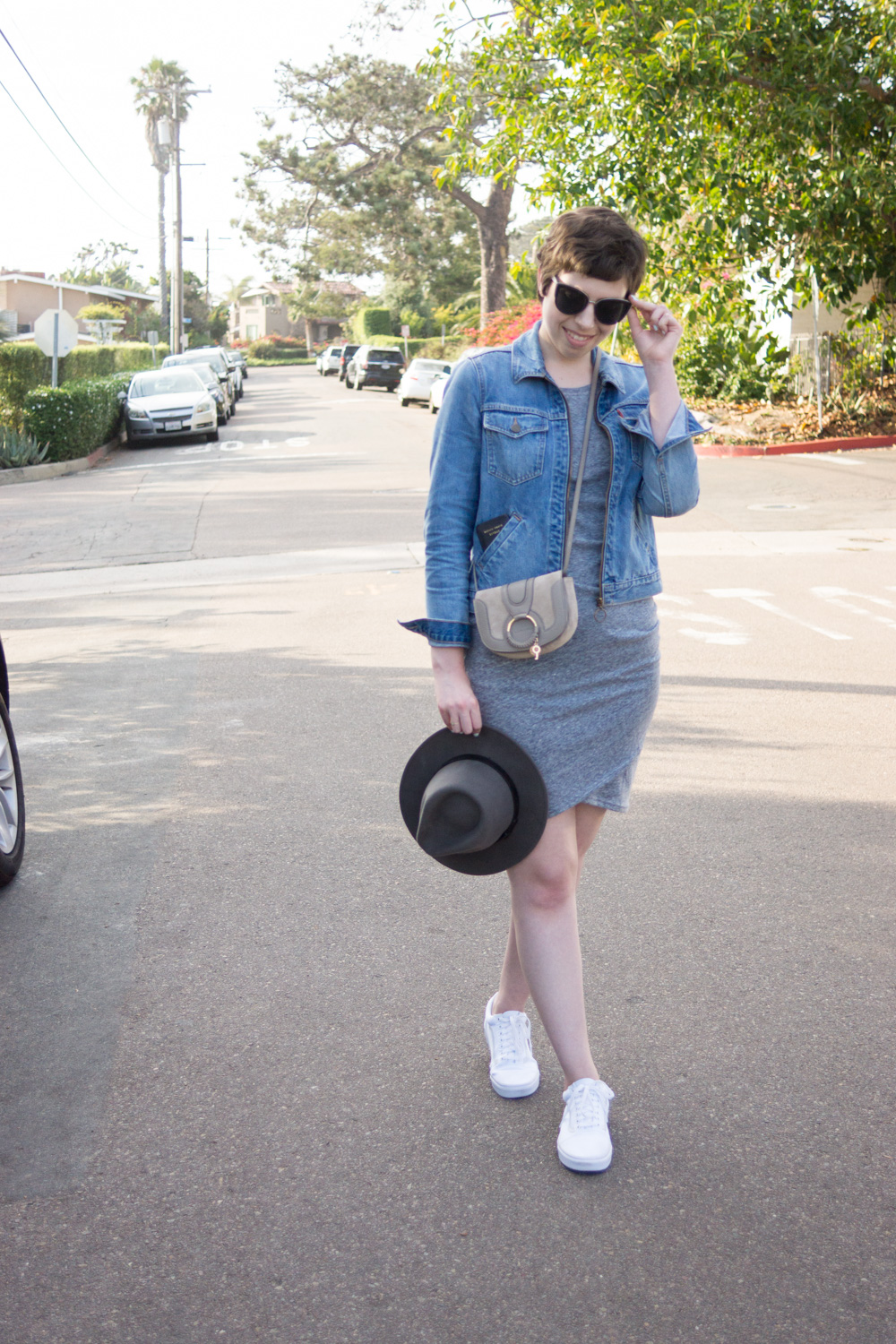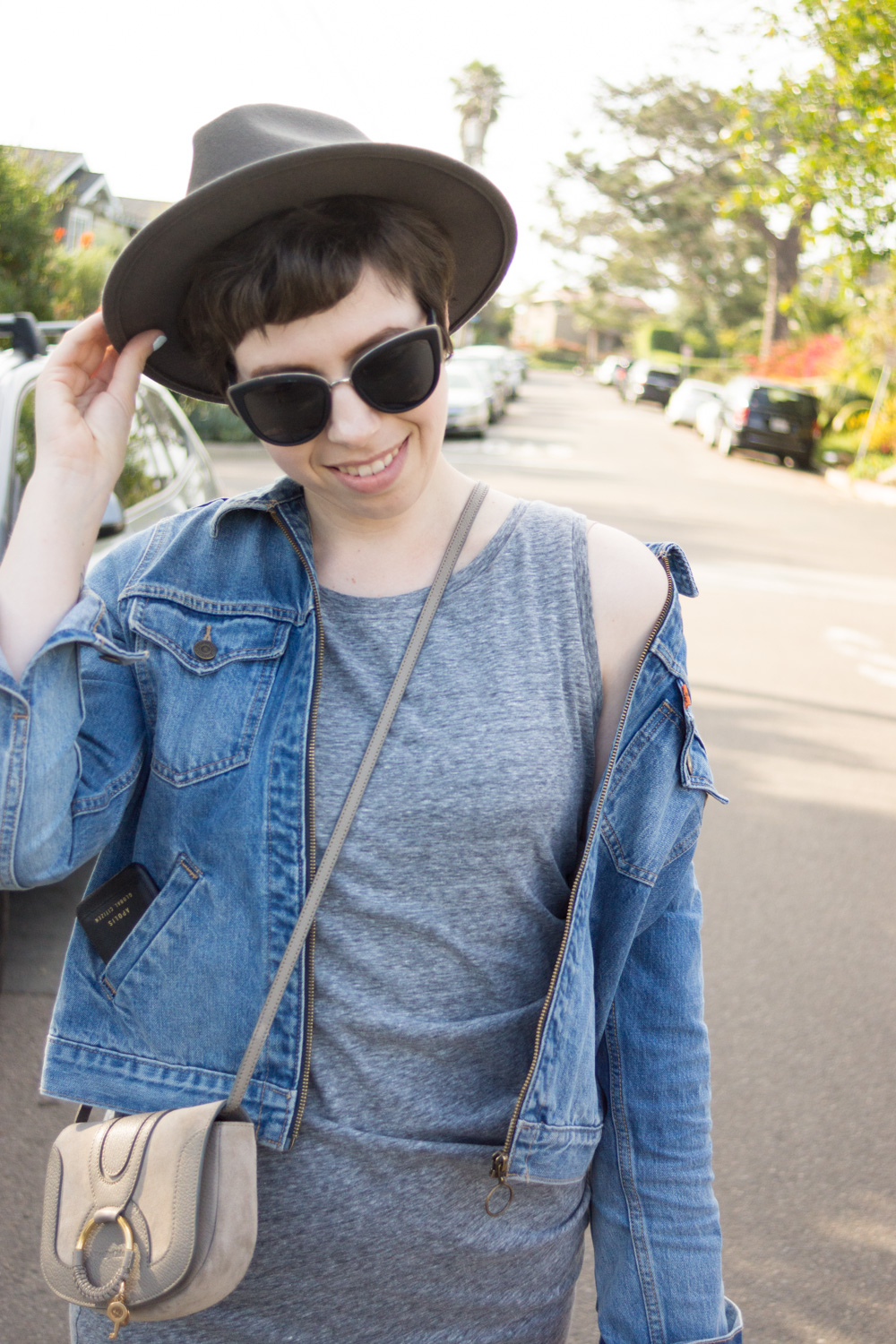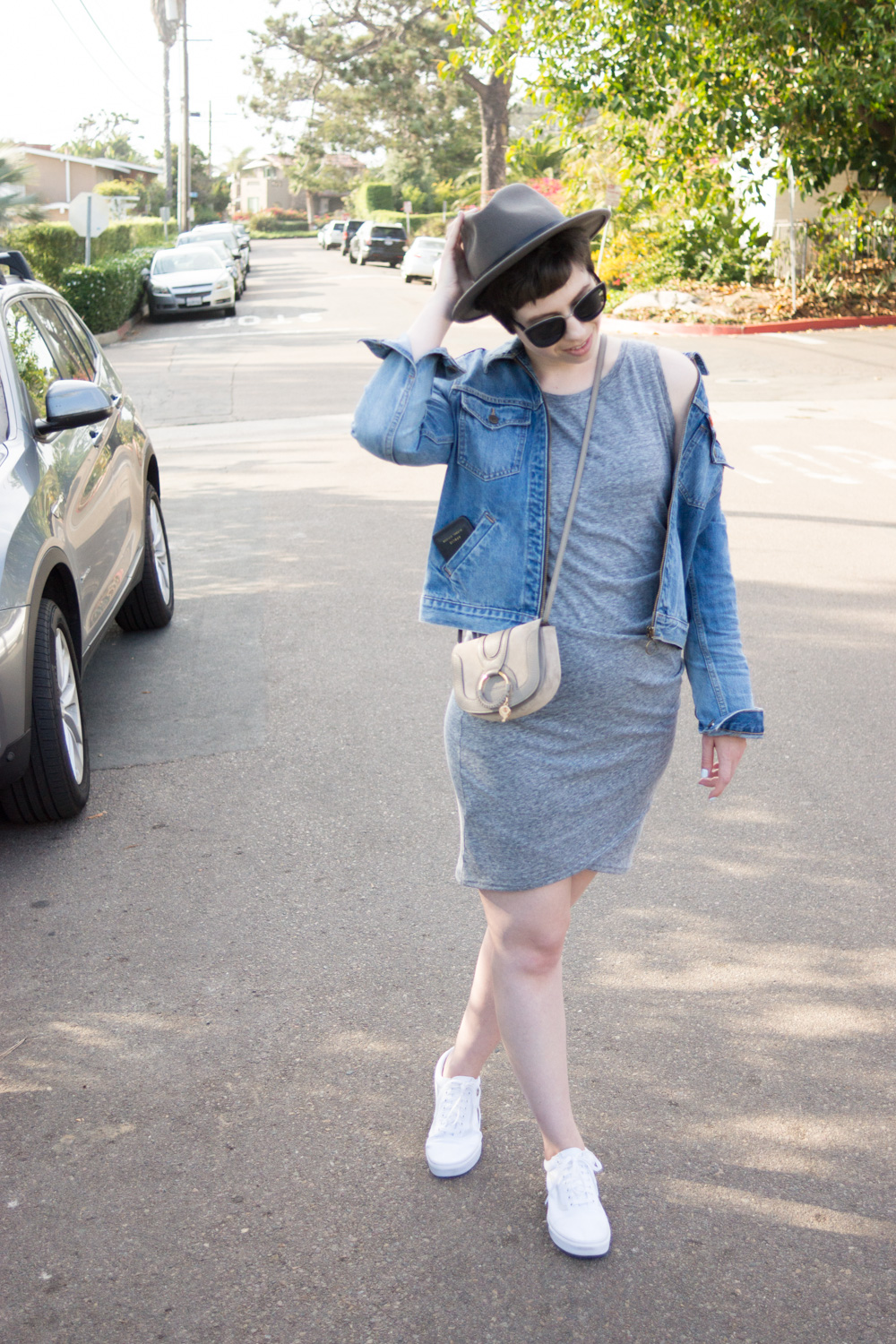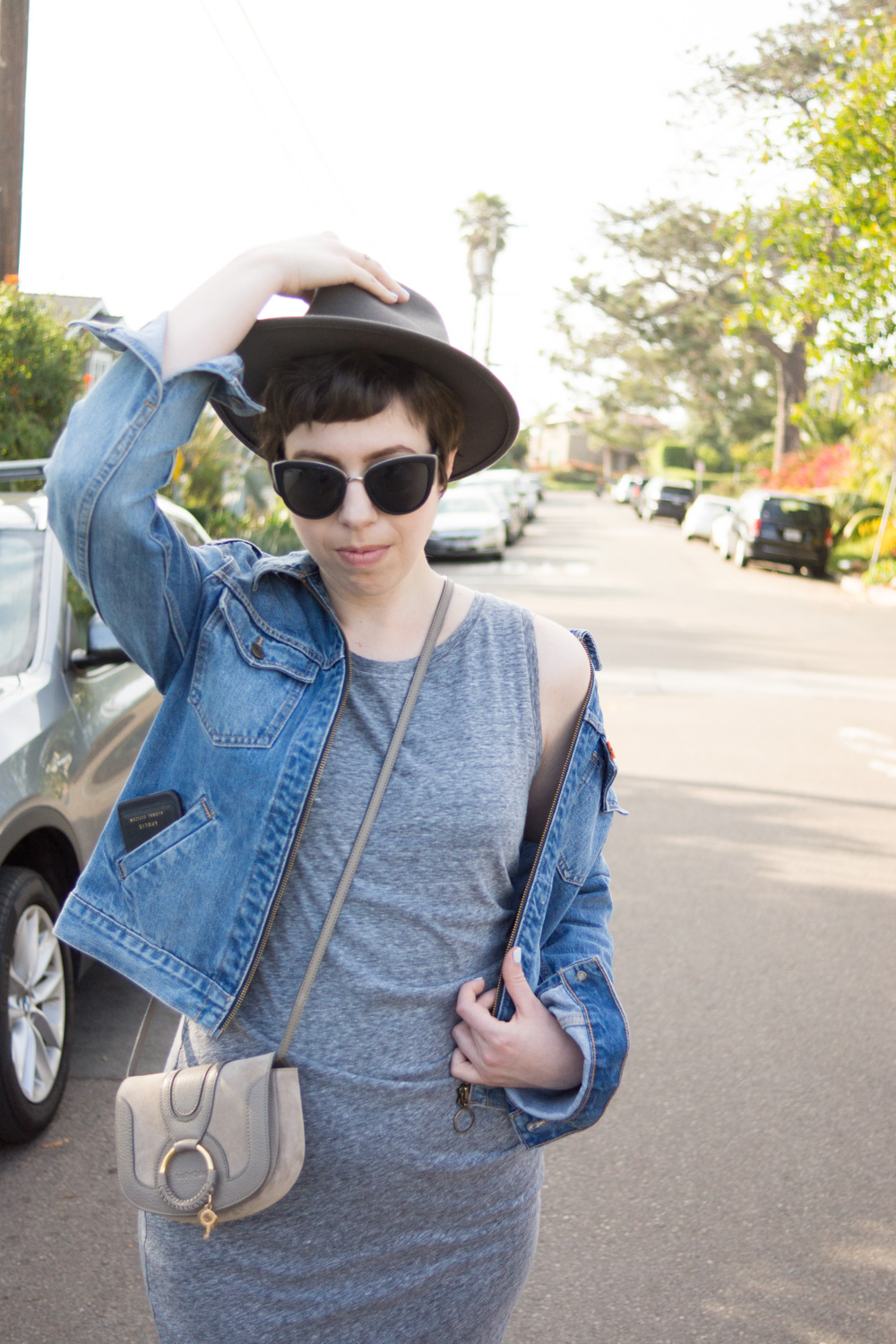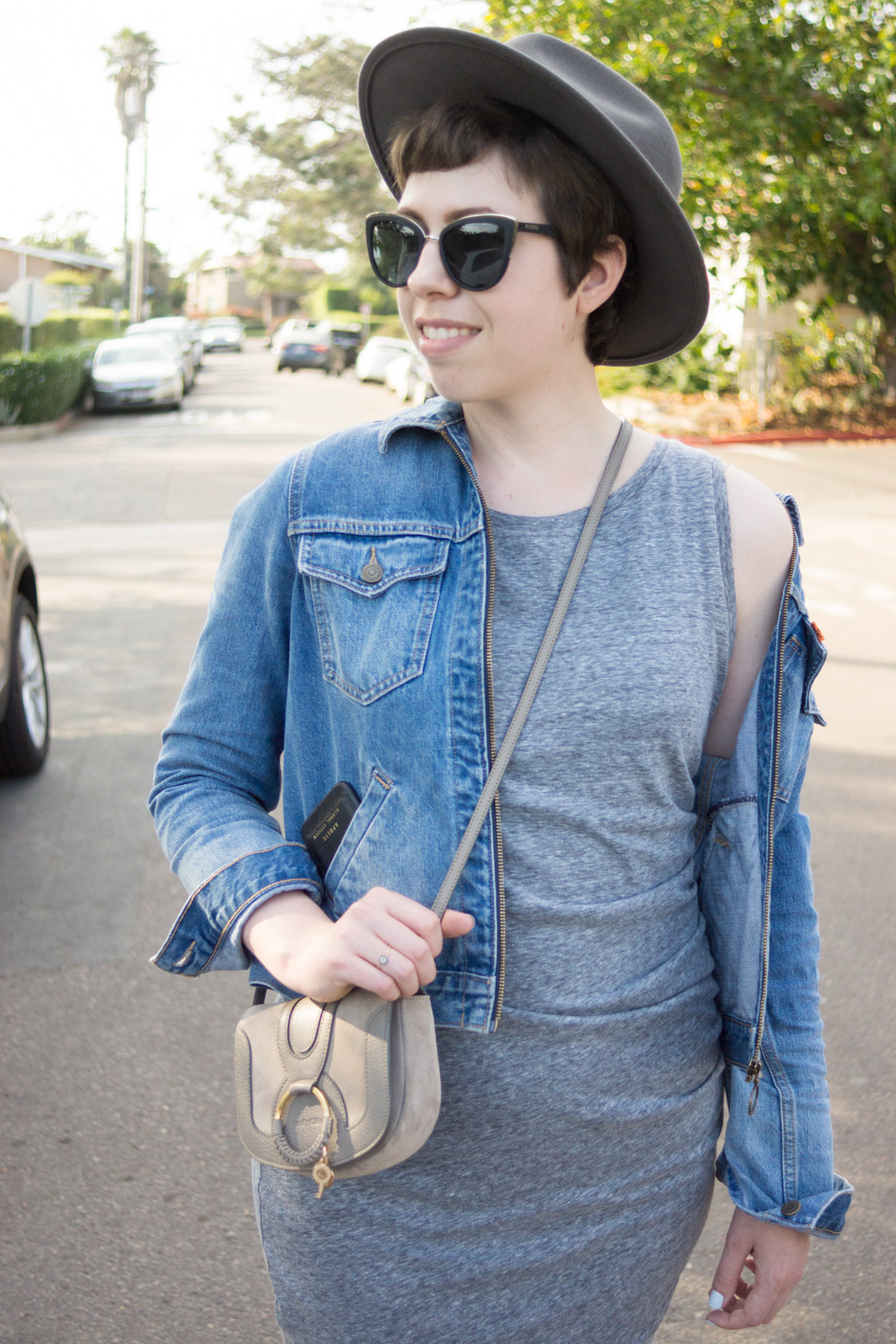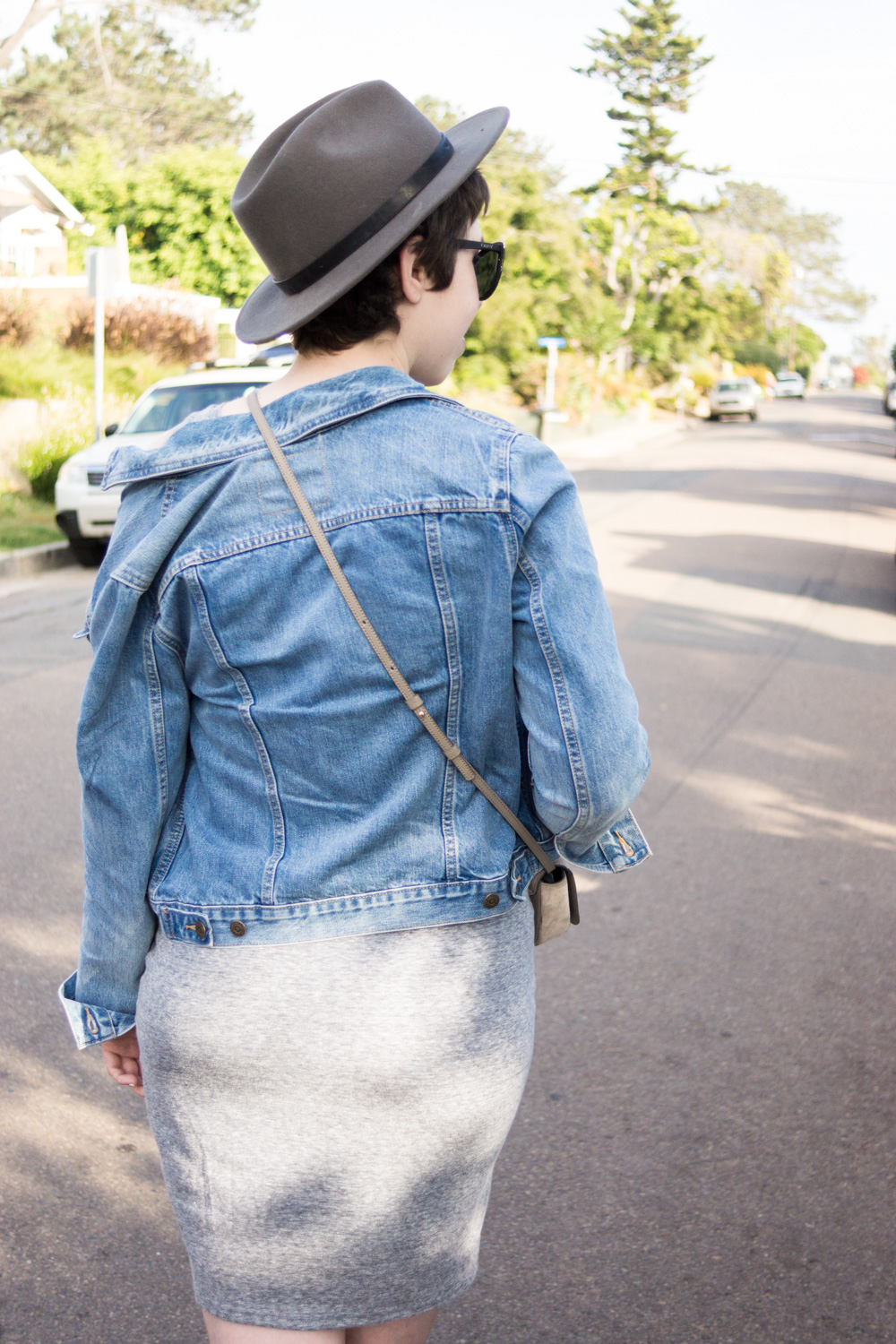 I'm of the opinion that you can never go wrong with a simple, neutral-colored dress; really, neutrals in general are a win. However, being somewhat more of a tomboy, sometimes a dress can feel a bit too girly for me. Here are some simple tips to dress down a almost any dress.
1. Throw on a denim jacket. I've been living in my Levi's zip up jacket. It's the perfect way to make an outfit slightly more casual and as an added bonus, it's great for cooler beach weather.
2. Pair it with some sneakers. I love the look of a dress or skirt with a pair of crisp white tennis shoes. I think the key to pulling this off is making sure they are clean and well-kept. Try reserving an inexpensive pair of sneakers for just such an occasion. I love these ones here and here. And if you're feeling extra fancy, these floral embroidered Skechers are on-trend and so cute!
3. Add a hat. You guys know me, I'm a big supporter of a great hat. I think they are one of the easiest ways to take any outfit to the next level. Brixton is one of my favorite brands for quality hats at an affordable price point. Plus, they always have a great selection!
Hope you find these tips helpful. Have a great day and as always, thanks so much for stopping by.
Shop the look: