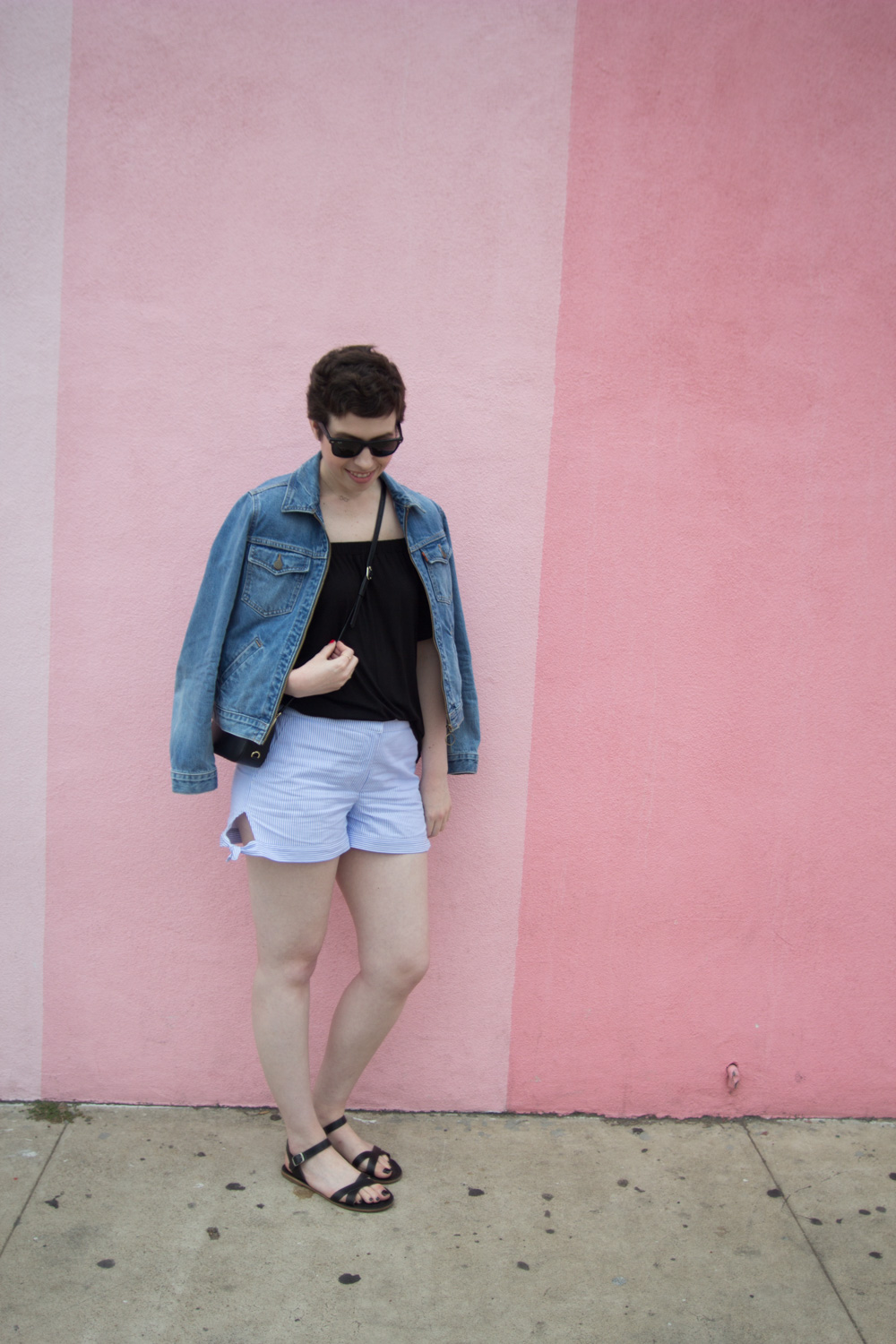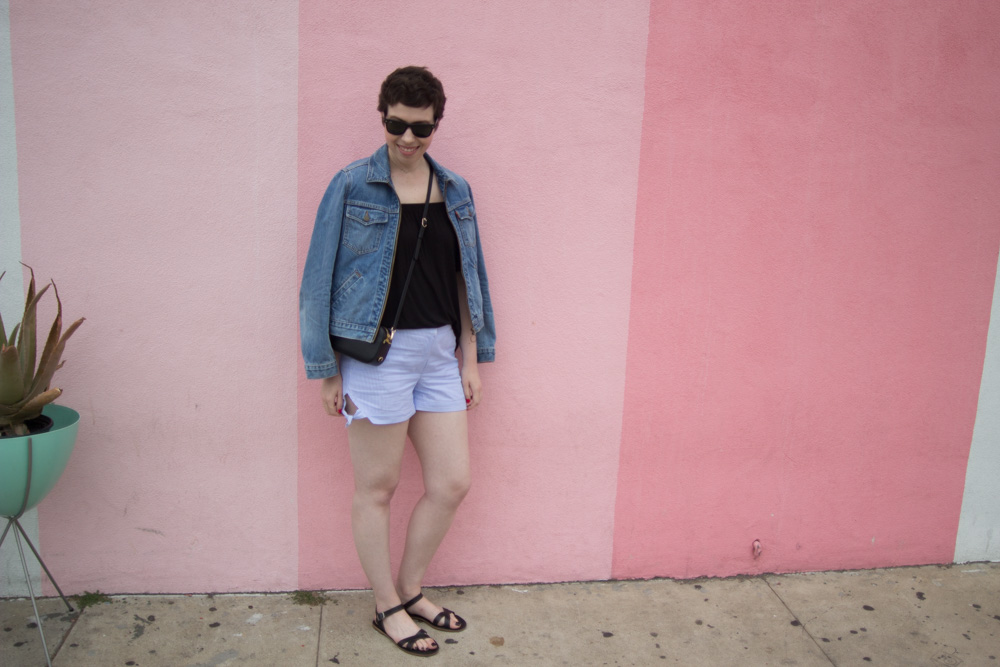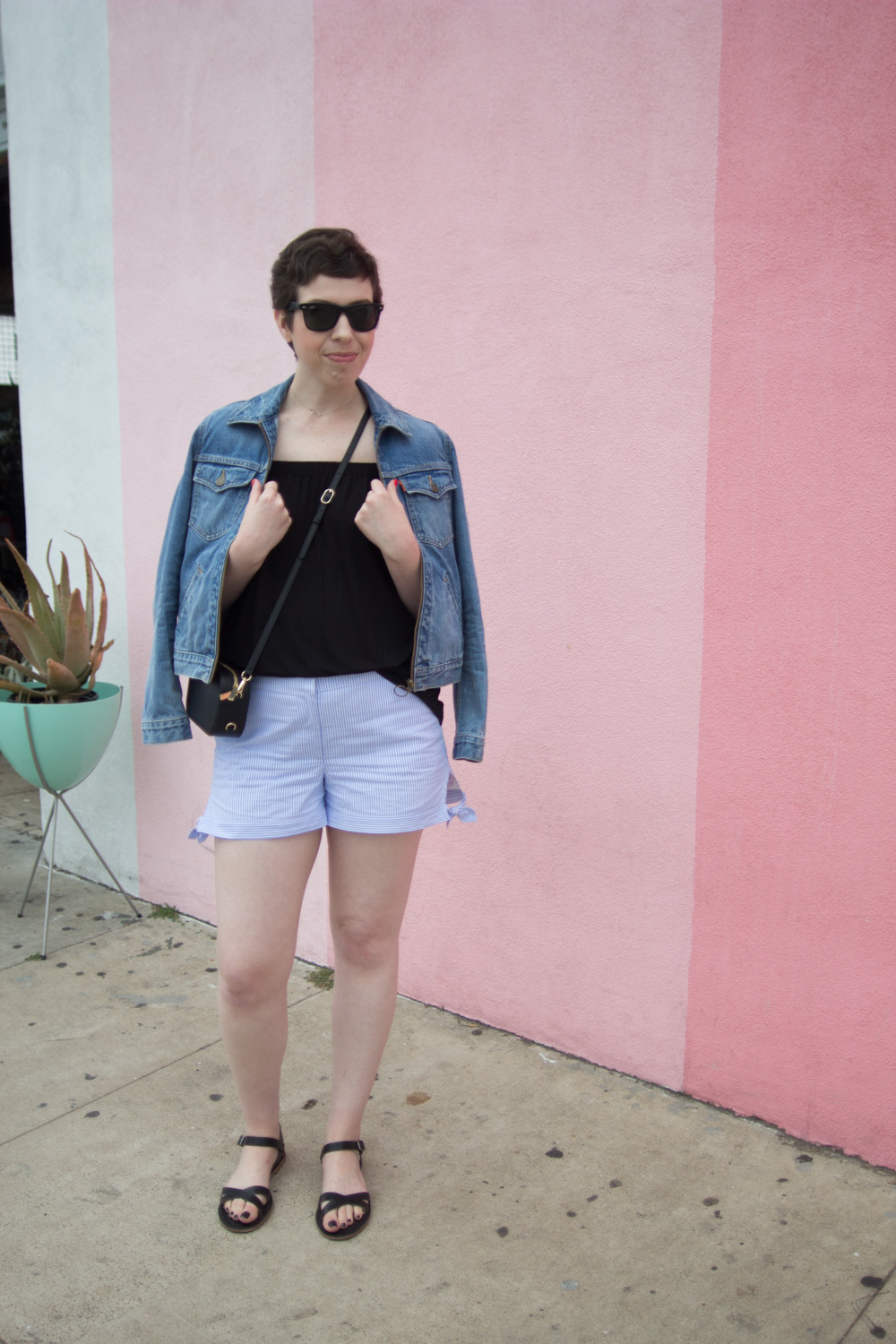 Top: Loft; Shorts: Loft; Sandals: Madewell (old; similar); Jacket: Levi's; Sunglasses: Ray-Ban Bag: Pop & Suki
Disclosure: This post contains affiliate links, which means that if you purchase a product through one of my links, I make a small commission.
I feel like a pink wall is every fashion blogger's dream. An ombré pink wall? I literally can't even talk about it. Is this post basic enough for you yet?
If you're a San Diegan, you probably recognize this as the pretty wall right outside of Pigment. If you're a San Diegan and you don't know what I'm talking about, then do yourself a favor, drive to North Park, and stop by this gem of a store. If you're anything like me, you'll have a very difficult time not buying absolutely everything.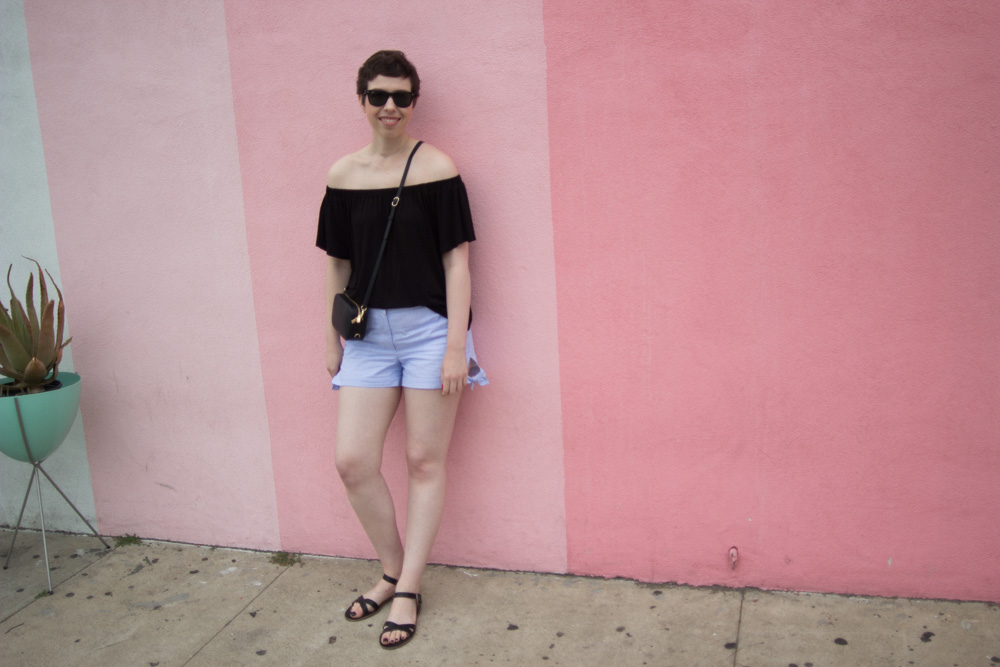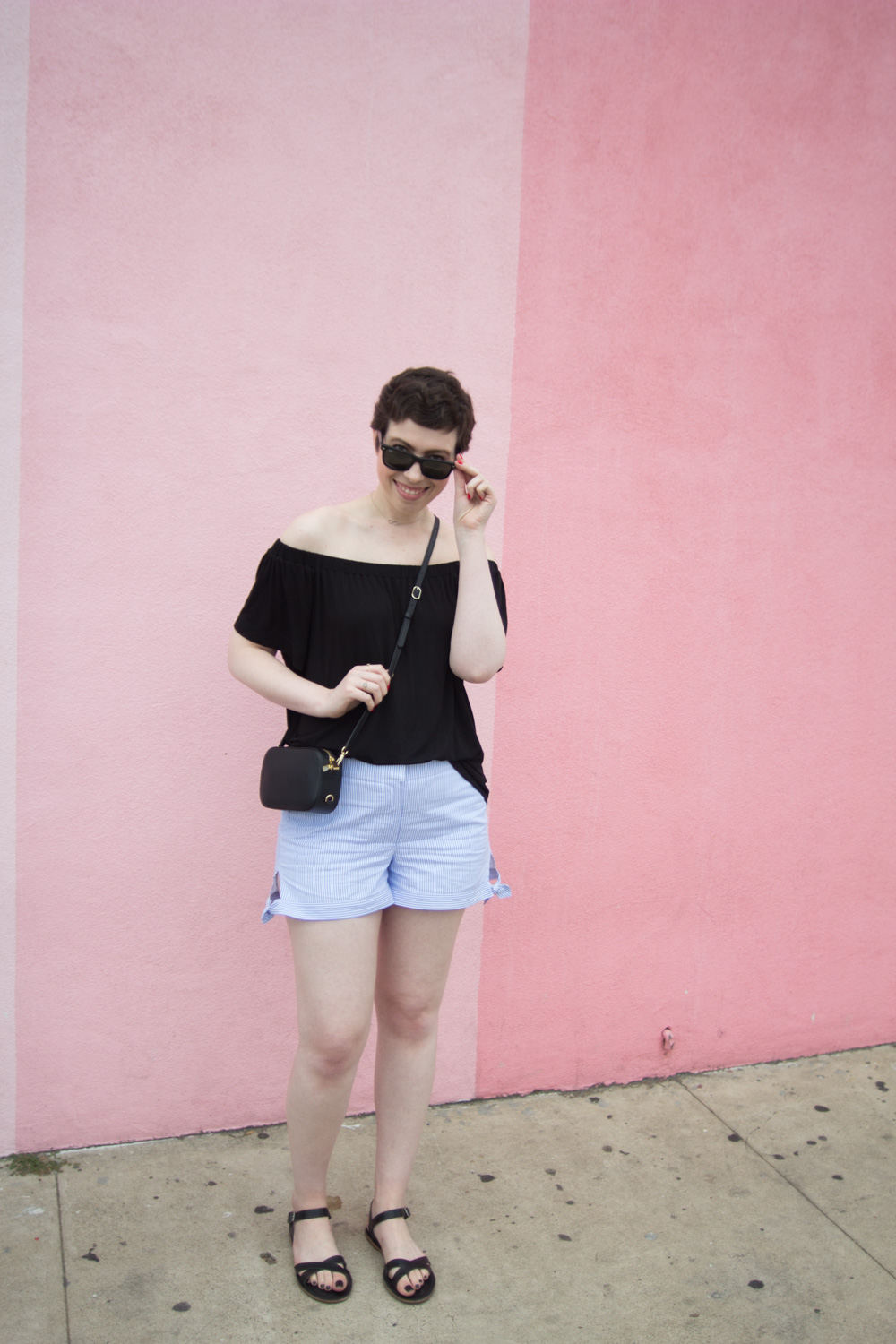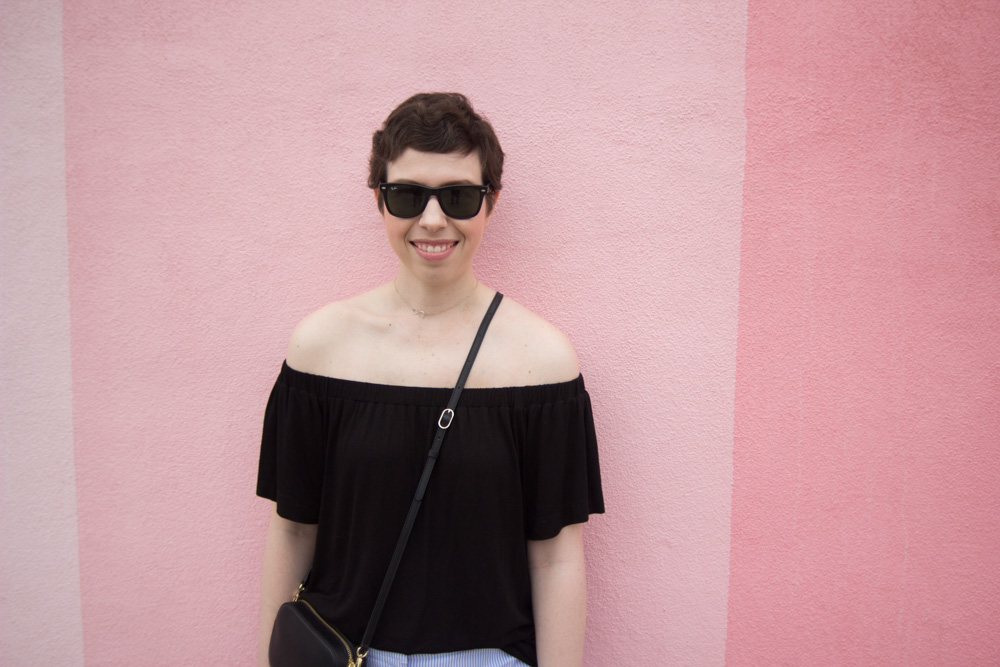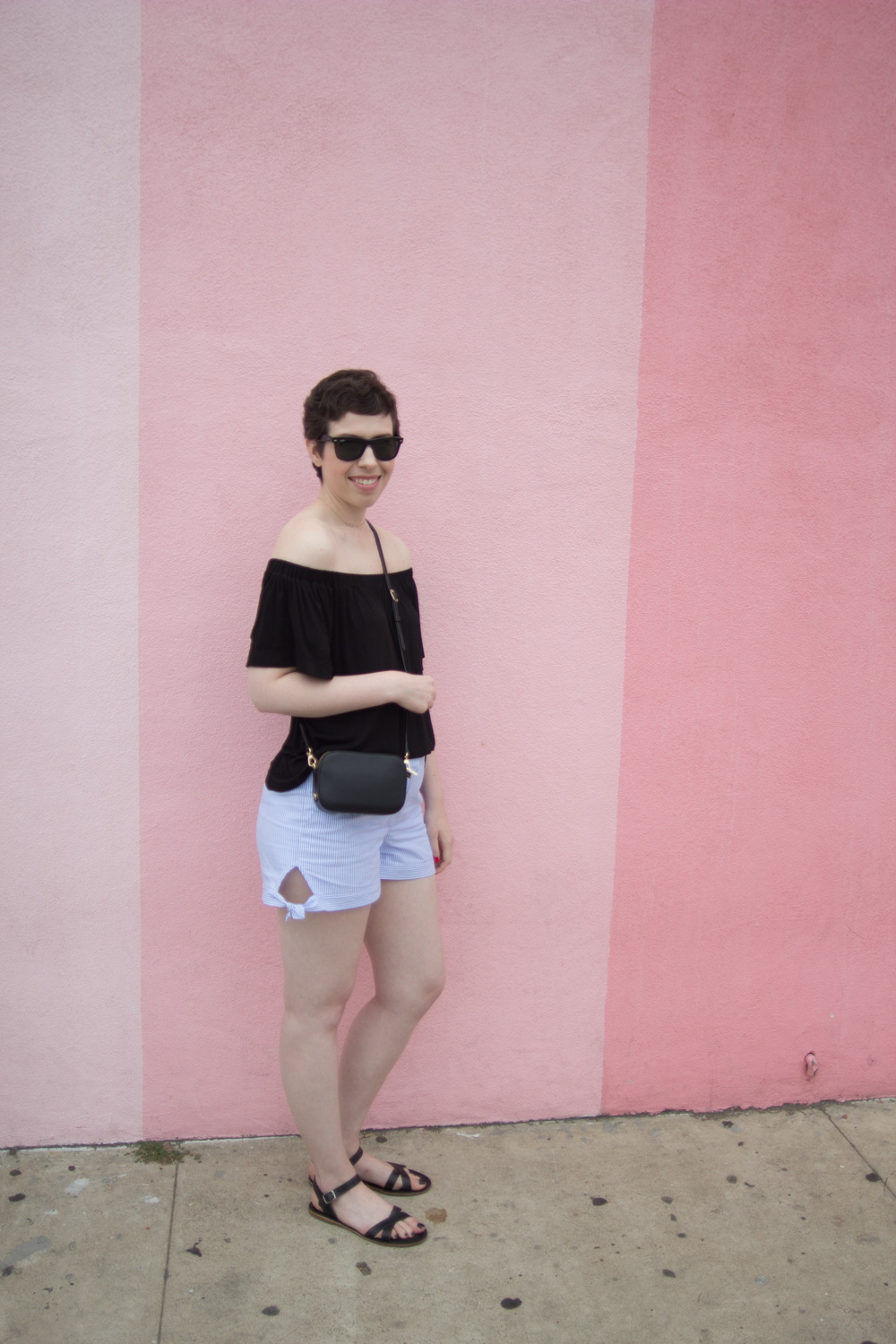 One thing I do recommend you buy though, is a DIY terrarium or potted plant. They have a wide variety of cacti, succulents, and air plants to choose from. Then you pick your container and fill it however you like. It's quite fun and you can get as creative as you want.
I made a little bulb terrarium with a small air plant a few years ago. You only need to mist them every few days, but being the awful plant mom that I am, mine died. Except, it basically just dried up and still looks totally fine.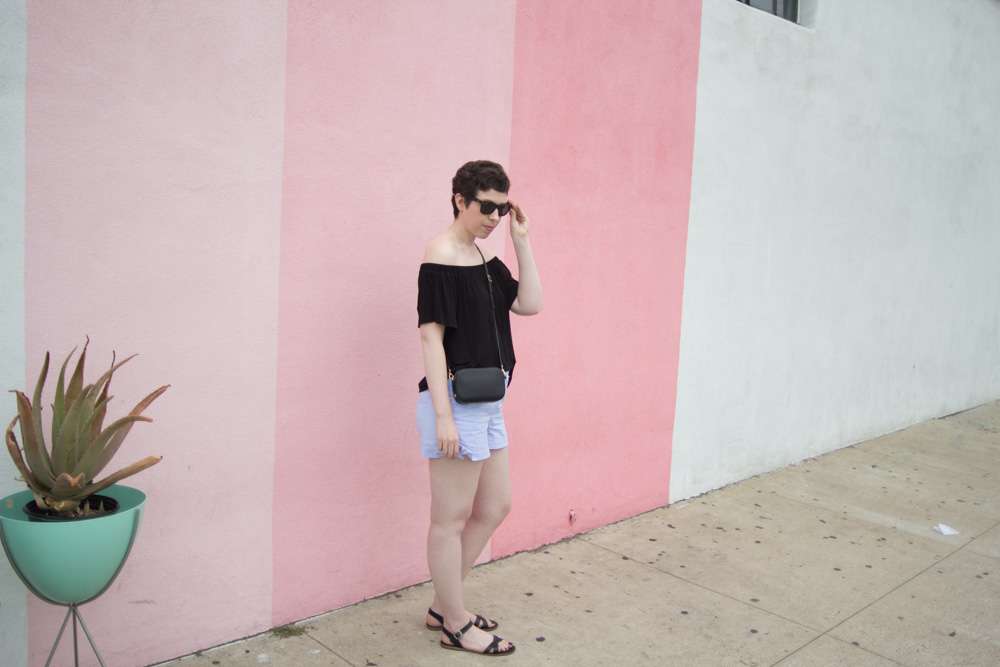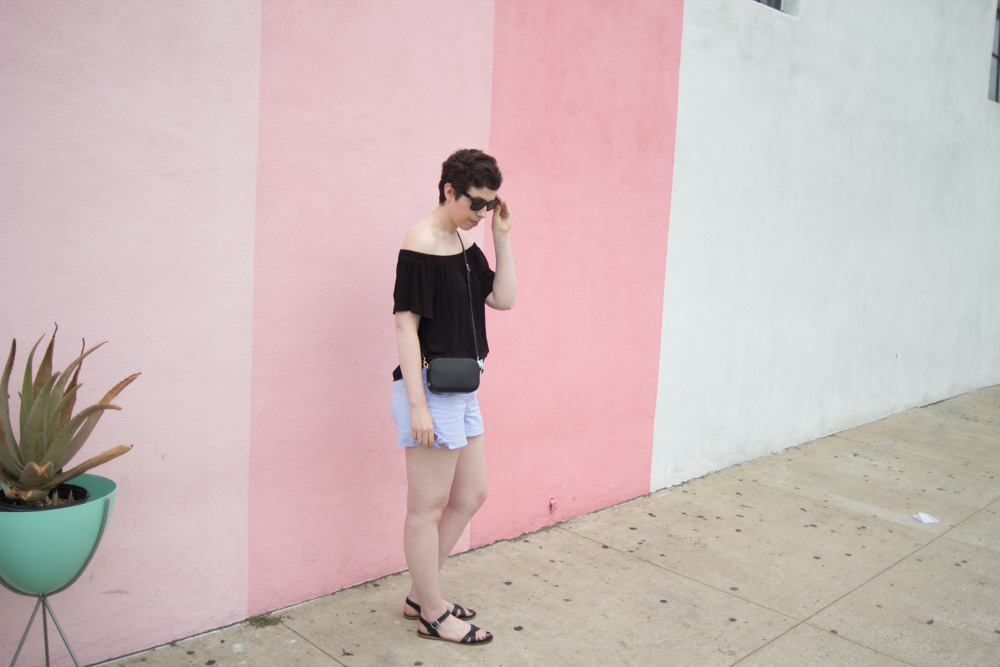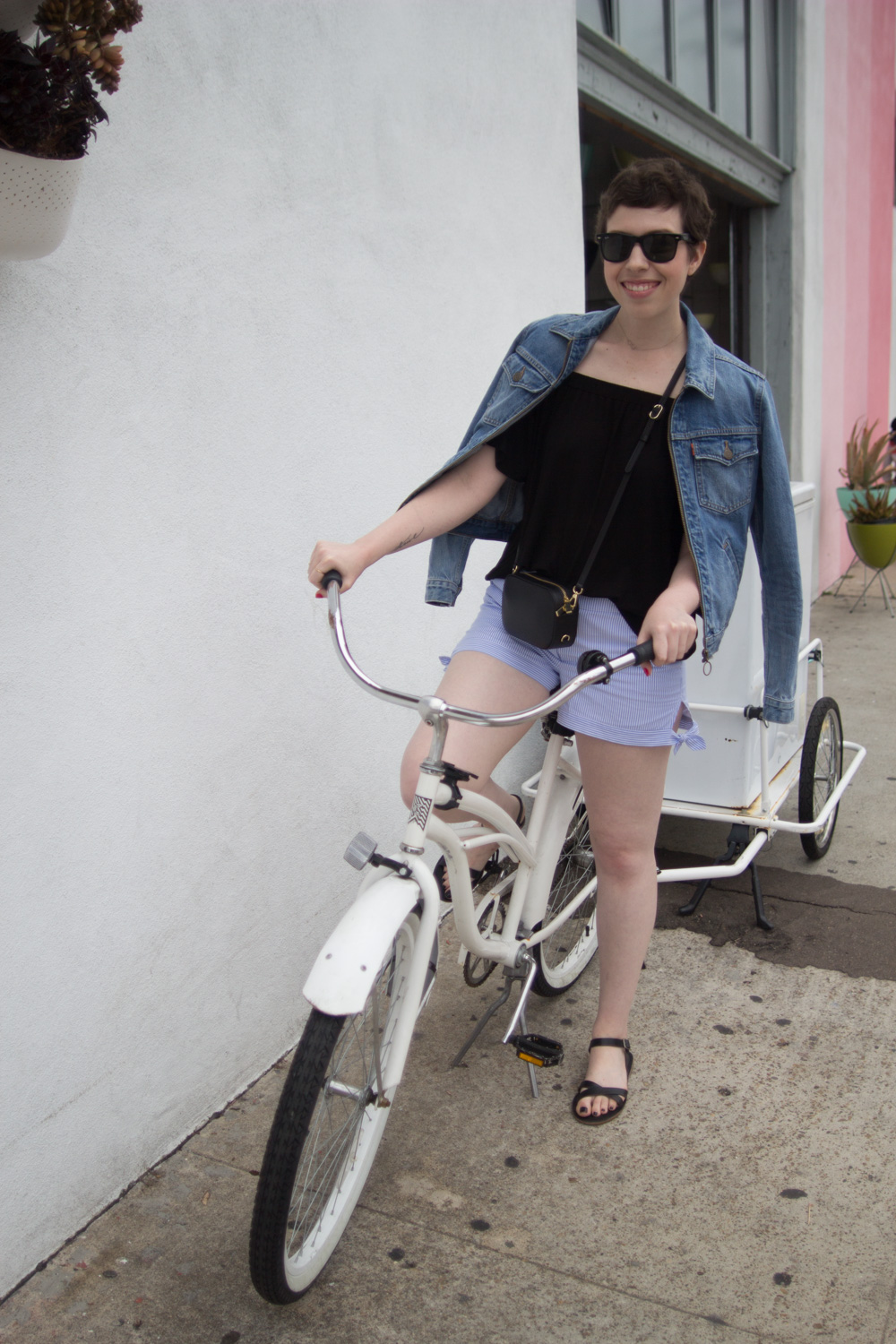 Bad plant caretaking aside, Memorial Day weekend always feels like the unofficial start of Summer. I'm having extremely mixed feelings about the season, as last Summer, I was in the midst of chemo and pretty much hating life. Honestly, even the weather warming up a bit lately has triggered some anxiety and a bit of nausea for me.
I feel so conflicted because on the one hand, I know that the experiences of the past year have shaped me to be the person I am today and I'm 100% certain I would not be pursuing blogging if last year hadn't happened. But on the other hand, last year was the absolute worst and I hate being reminded of it. I don't feel like I've reached a place where I'm ready to "own" it.
Nevertheless, Summer will inevitably come. I think right now, the best thing for me to do is focus on the fact that every Summer from here on out will be loads better than last.
Hope you all have a great day and as always, thanks so much for stopping by.
Shop the look