Going Natural with Native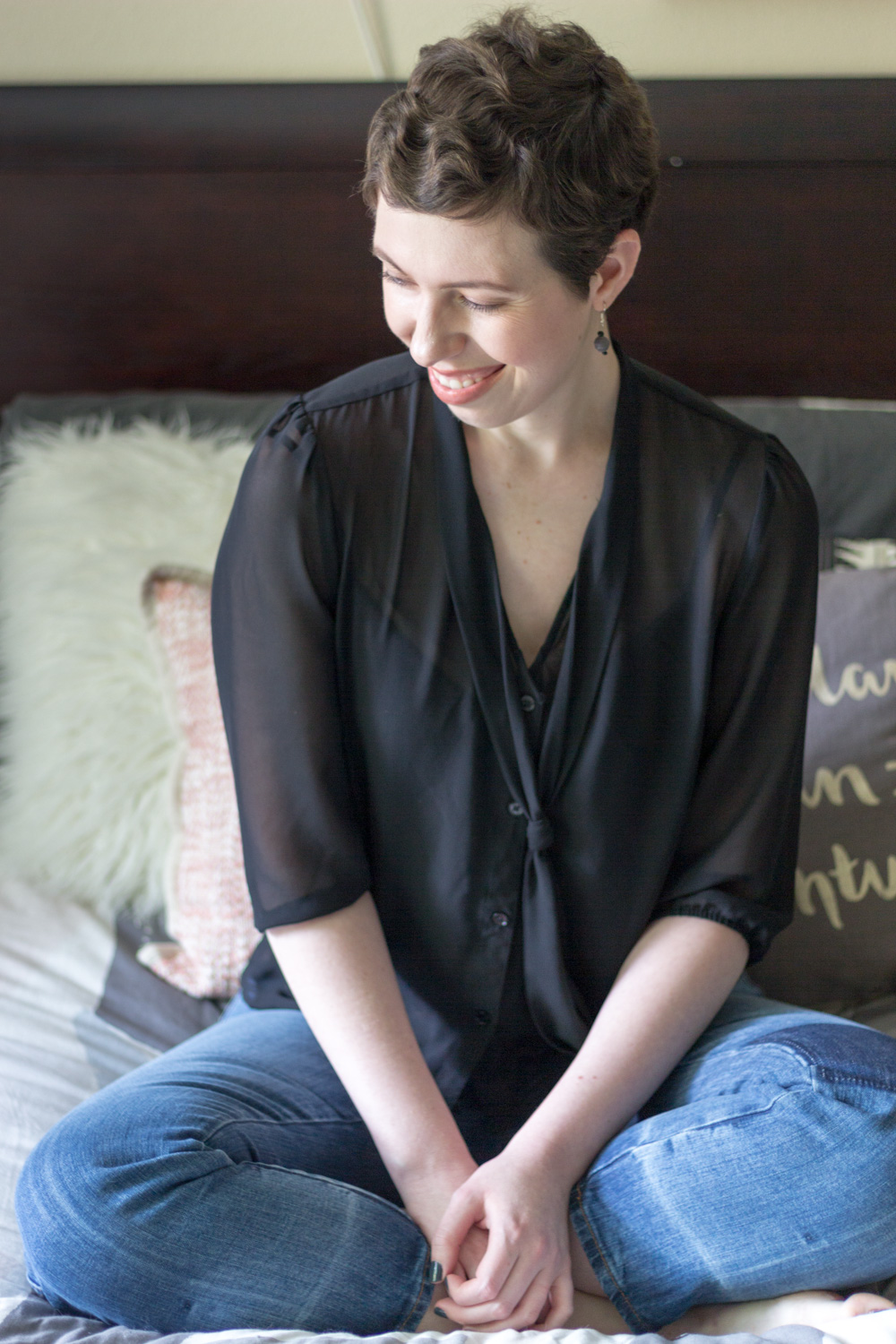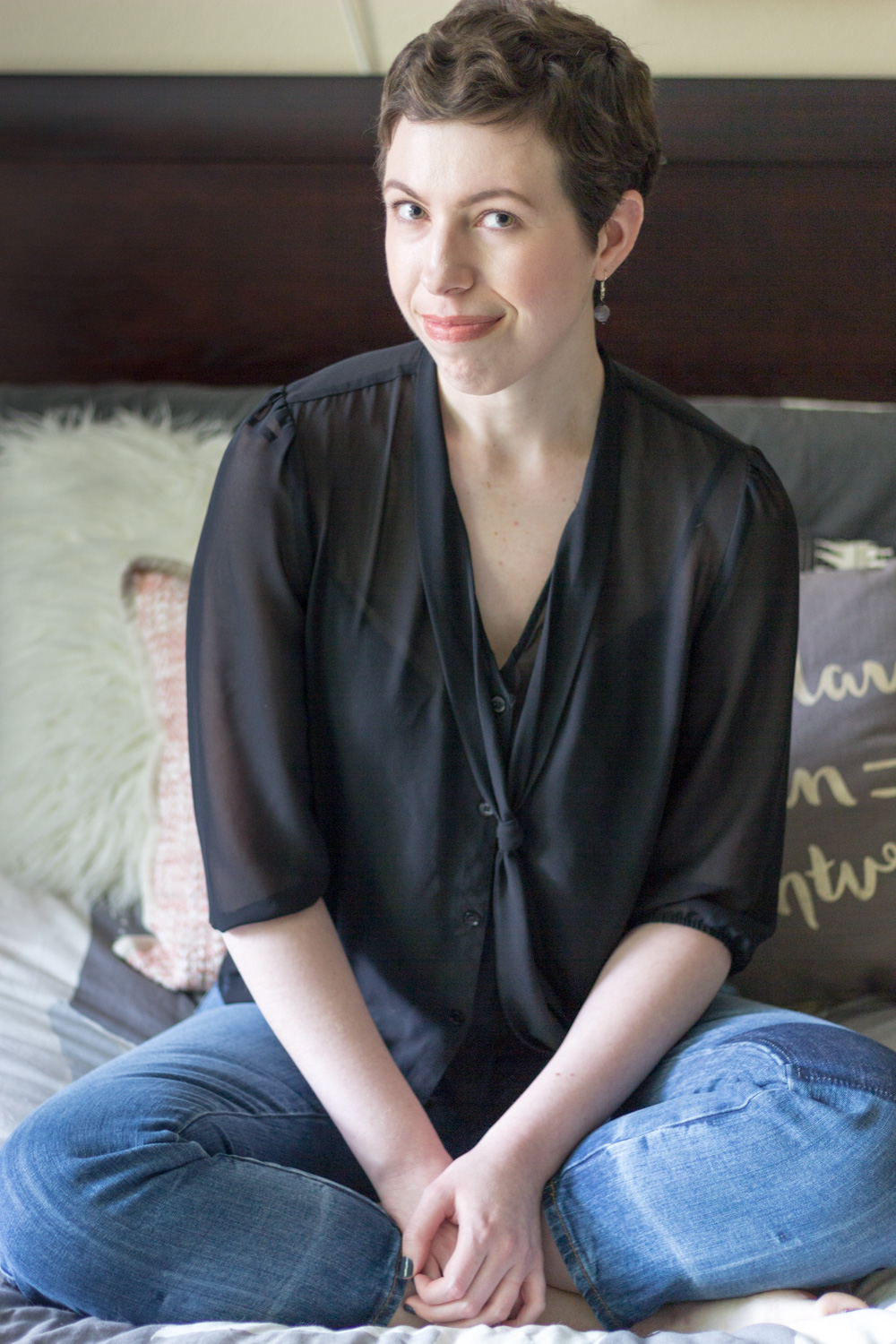 When it comes to skincare, health, and beauty, I've always been of the opinion that less is more. Less ingredients, less chemicals, less coverage, you name it. And now, more than ever, I've become increasingly more aware of the negative impact of harsh chemicals on our bodies.
As a result, I've been slowly moving towards using more natural products. One of the biggest things I wanted to change was switching from a deodorant with aluminum to one without.
I actually started researching different natural deodorants several years back. In the process, I tried all manner of natural deodorants that claimed to eliminate odor as well as the heavy duty stuff. However, they all seemed to fall short. By around the middle of the day, I would start to be able to smell myself. You know you're stinky when you can smell your own BO.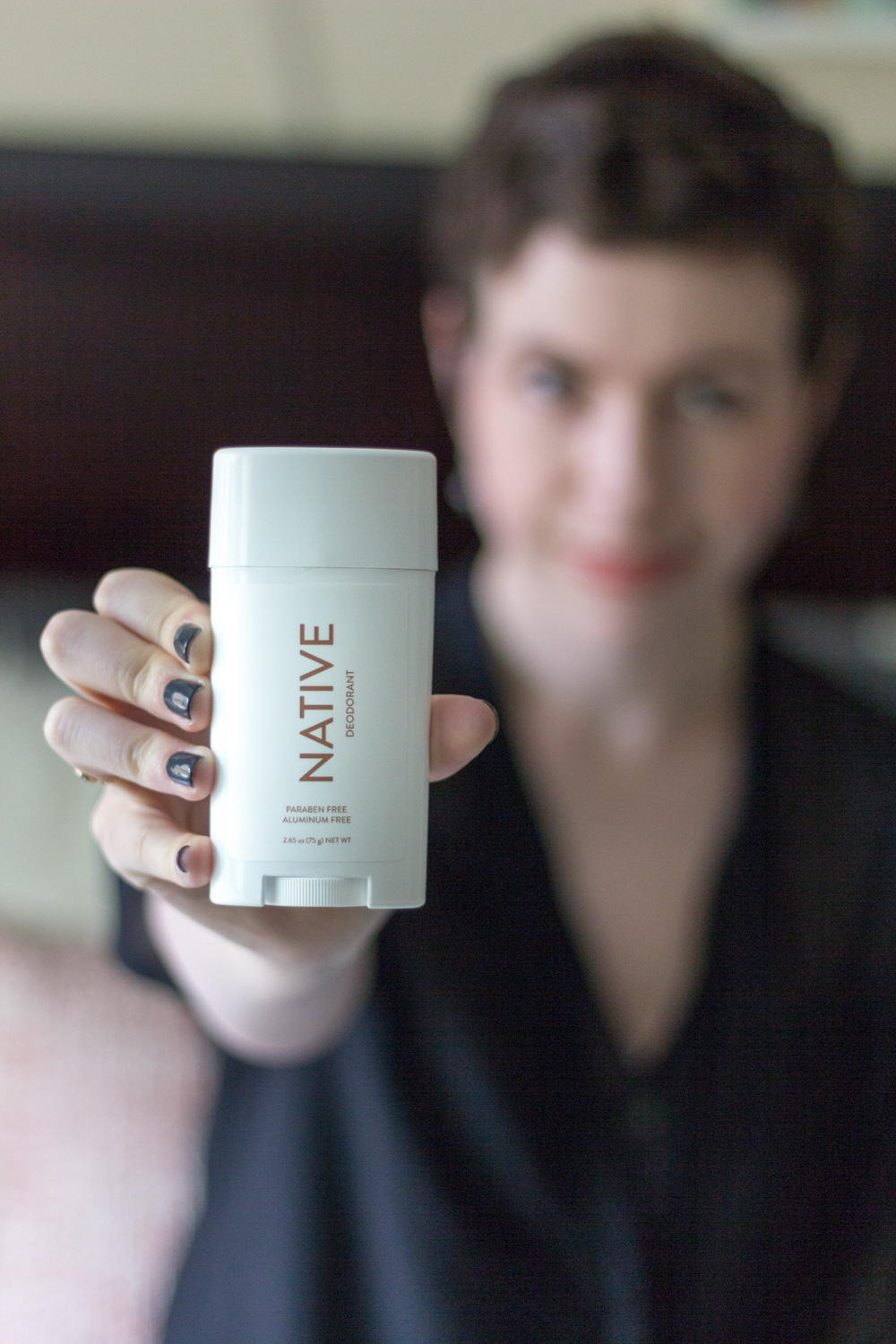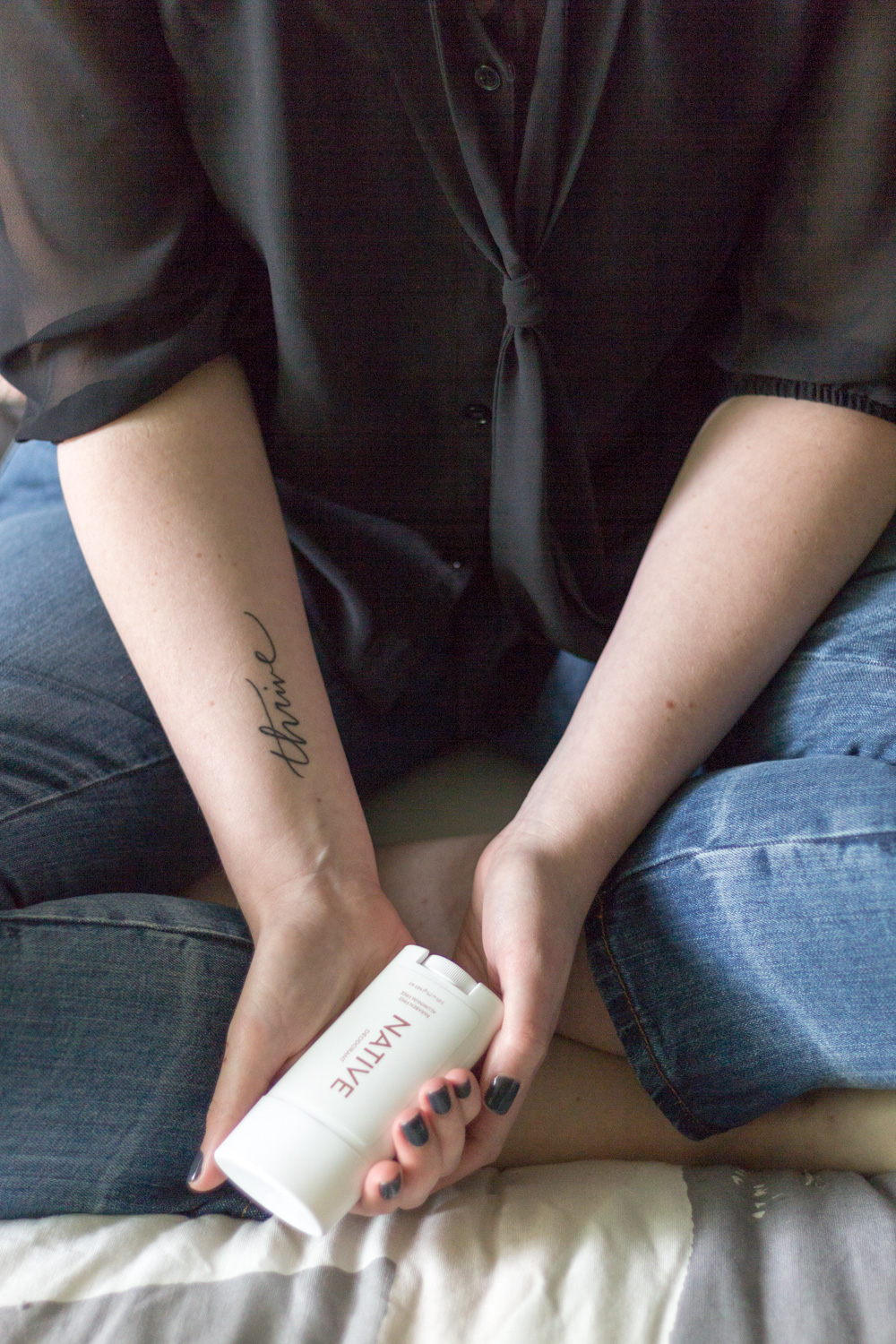 Recently, a friend of mine introduced to a brand called Native. She had actually sent me a Snapchat of the product and honestly, I was mostly intrigued because of the simple packaging. I'm a sucker for good packaging! I went online an ordered a stick to try it out. They have several varieties of scents, as well as unscented. I picked the Coconut & Vanilla, as it was labeled as the most popular.
When it arrived, I'll be honest, I was skeptical. However, upon wearing it the first day, I realized this stuff was the real deal. Not only did it smell amazing, it also kept me smelling fresh ALL. DAY. LONG.
I've been using it for several months now and while it is not an antiperspirant, my body chemistry has adapted to it so well that I actually sweat significantly less. And when I do sweat, it always smells like a tropical paradise.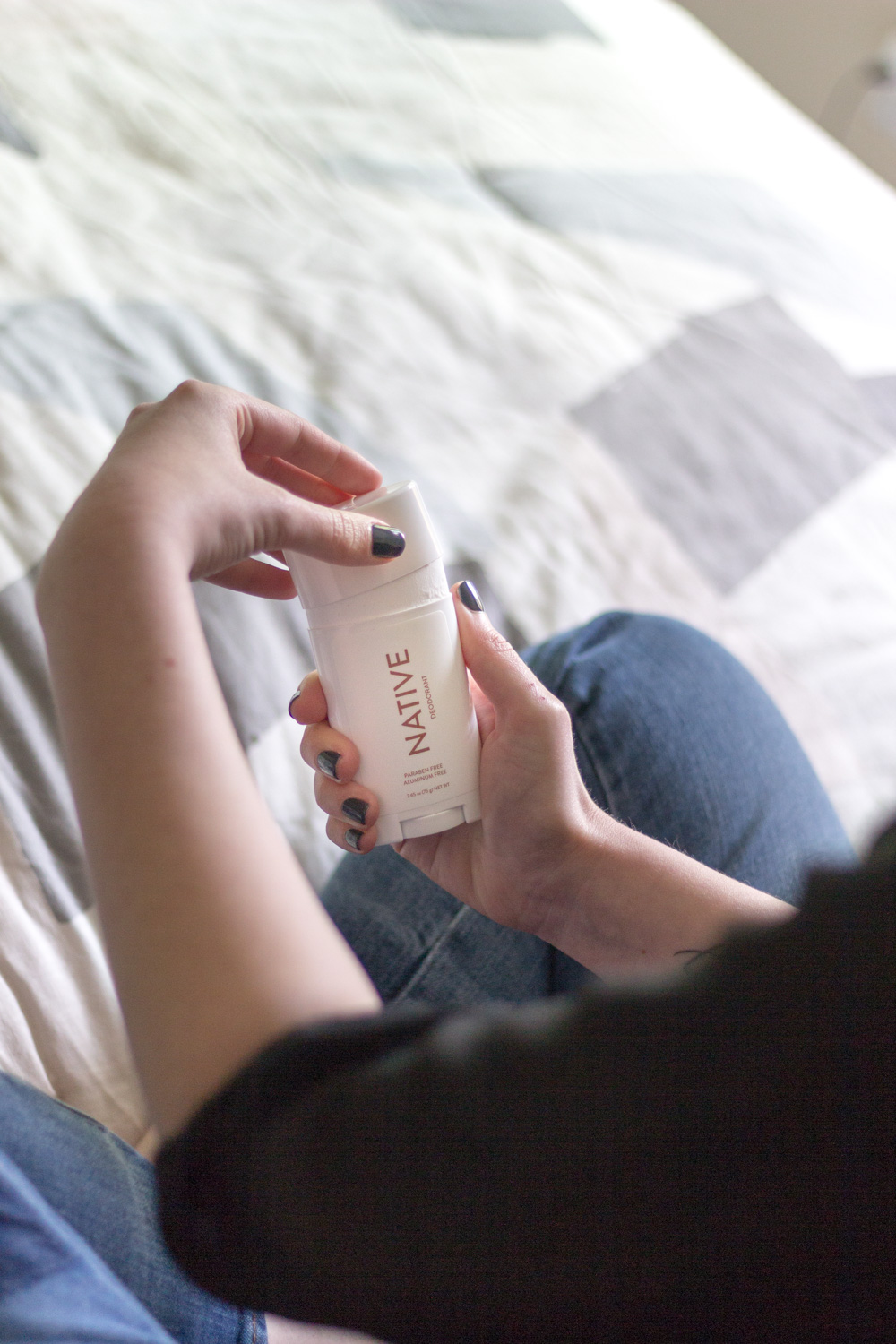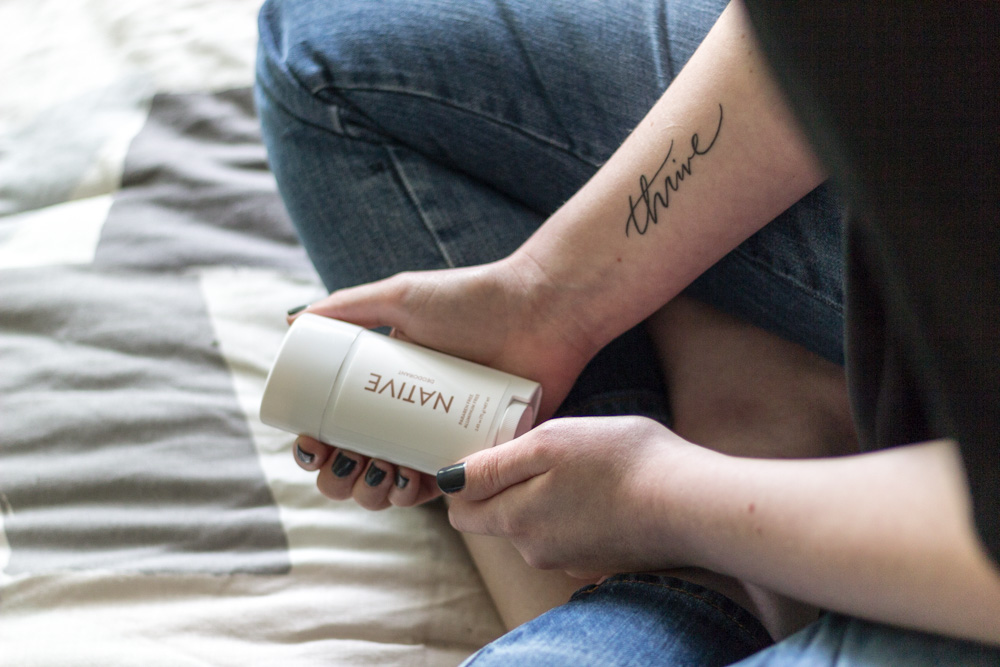 I recently went on a camping trip with some friends. While we were there, we went on a three-mile hike that ended up turning into an eight-mile hike! I was wearing my Native deodorant and by the end of the hike, though I was covered in dirt and dead bugs, I still smelled perfectly fine! David even recently started using it an loves it. If he approves, it passed the ultimate test in my book.
Have I convinced you yet? I hope so! This Summer, I've partnered with Native to give my readers an exclusive 10% discount off any order of Native Deodorant. Just use code: THRIVE10 at checkout.
Disclosure: Thank you to Native for sponsoring this post. All thoughts and opinions are my own. I love getting to partner with great companies.