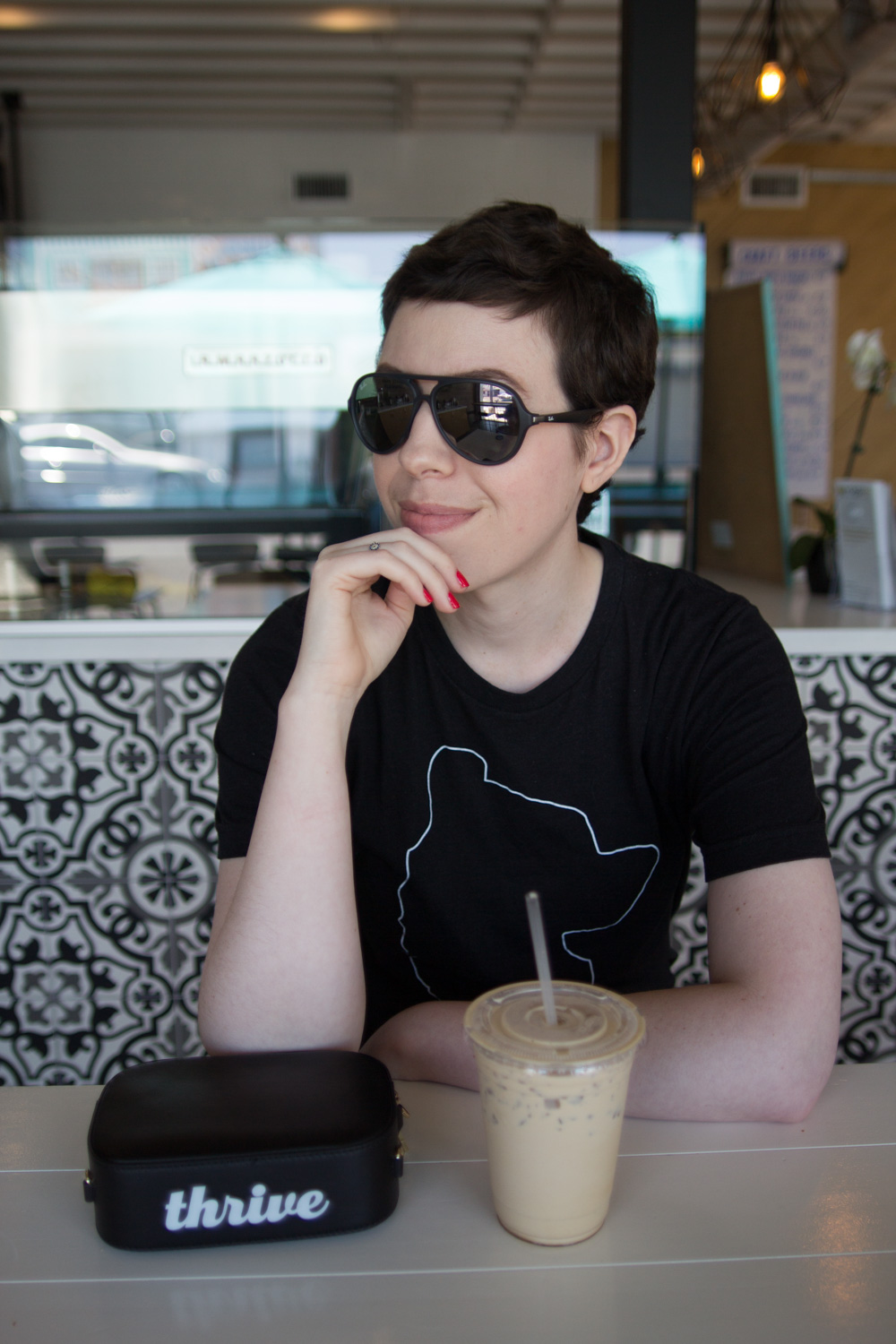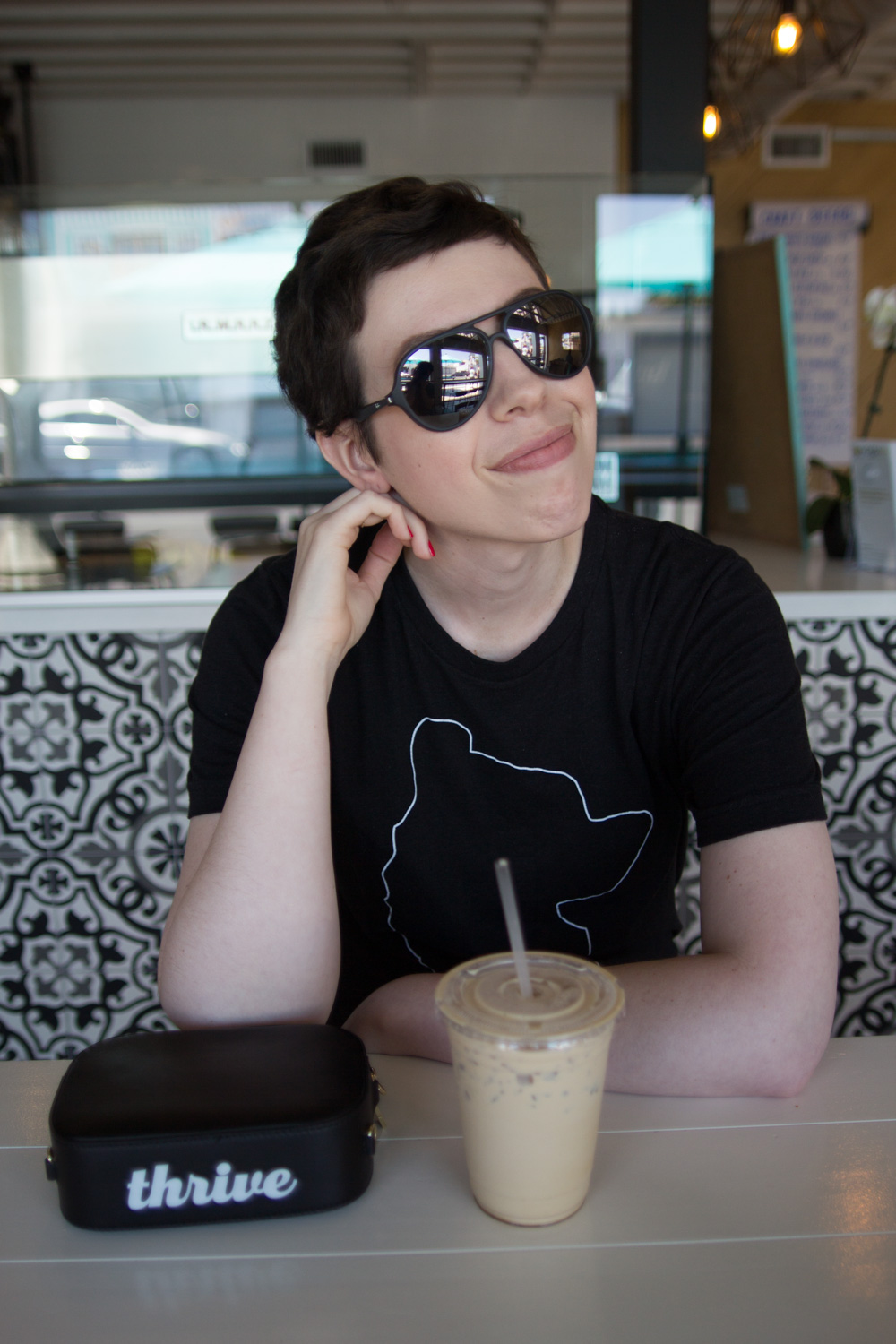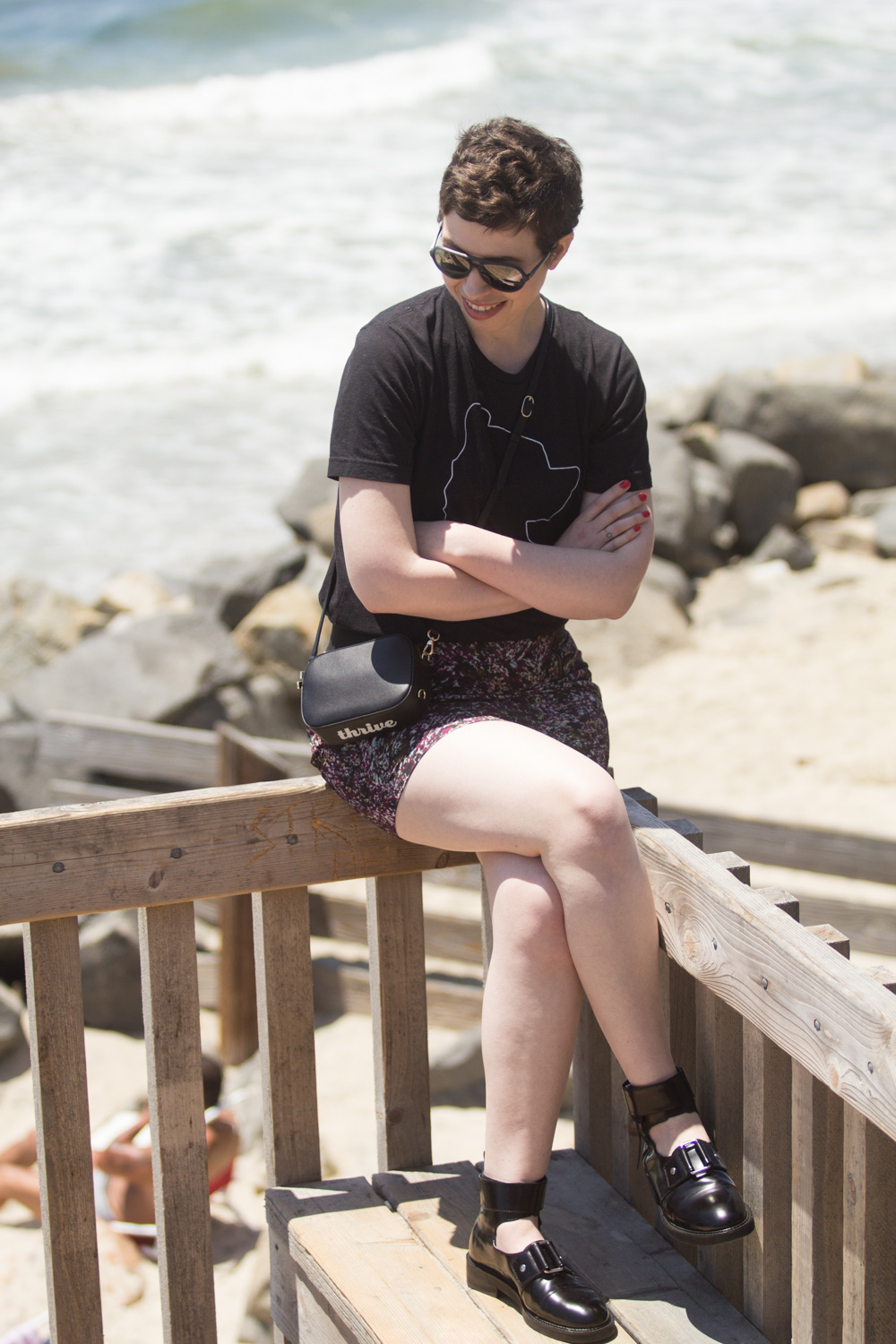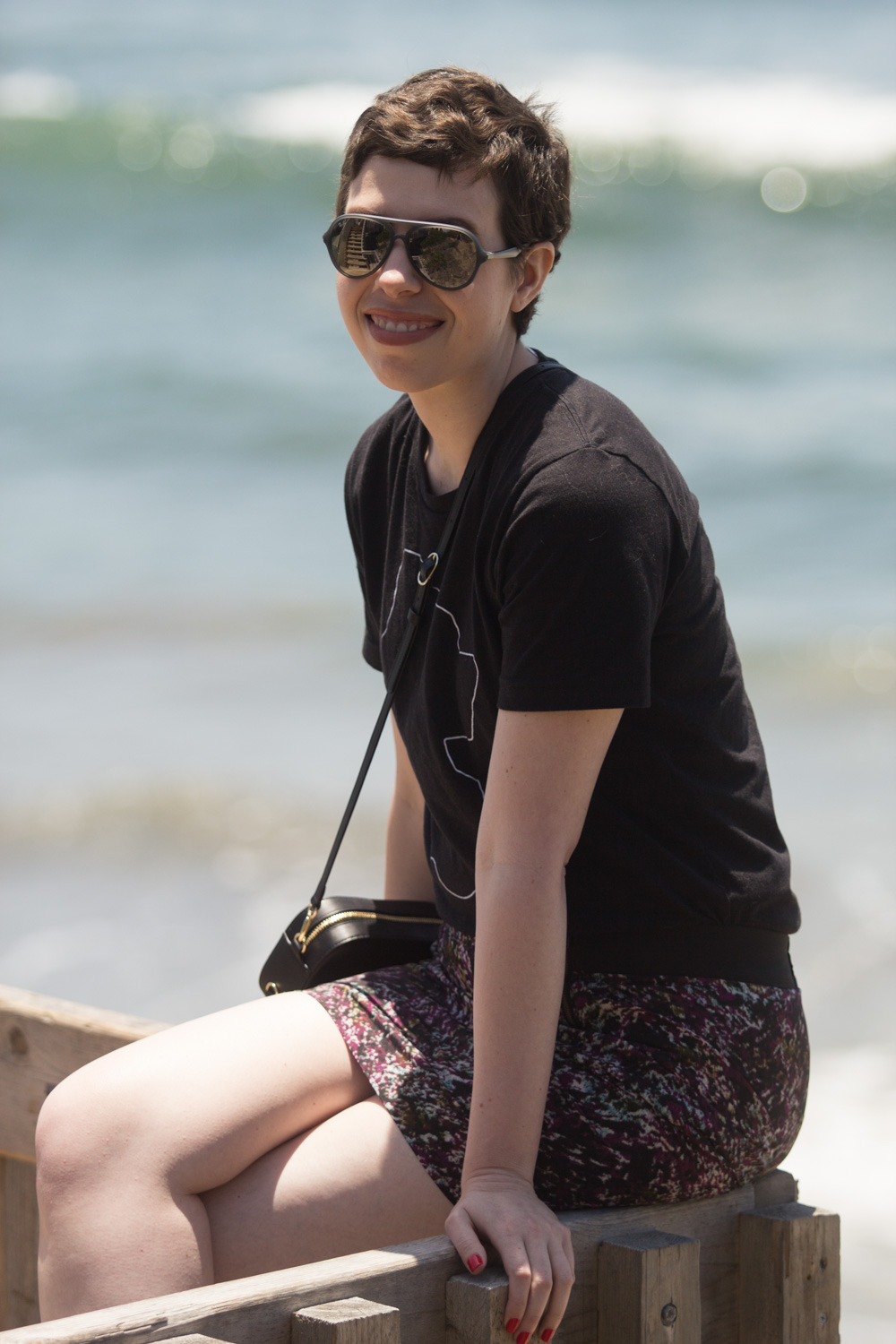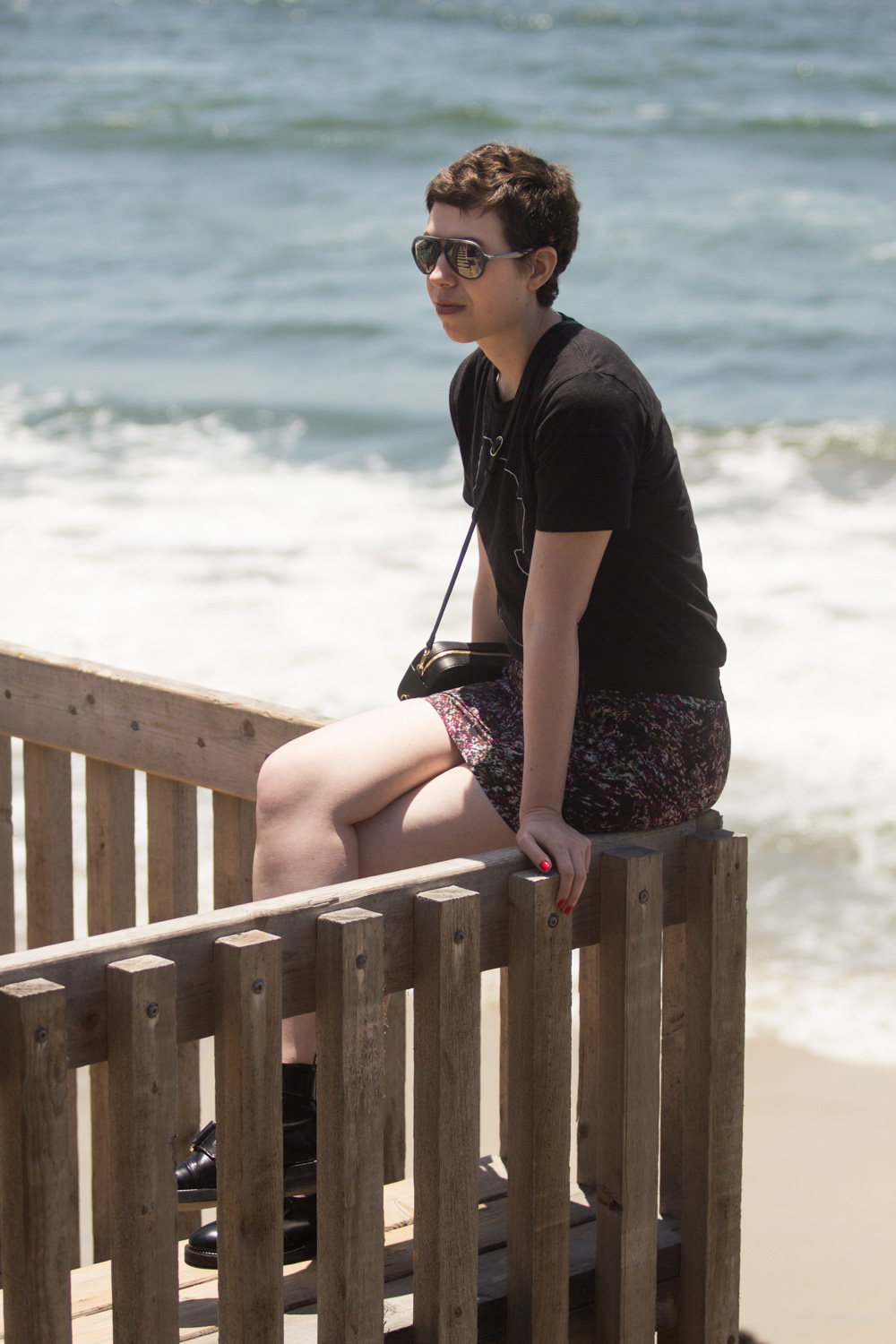 Shirt: Bear Coast Coffee; Skirt: F21 (old; similar); Boots: Asos; Bag: Pop & Suki
We shot these photos after church this past Sunday. We had every intention of going on a hike that afternoon, but then it ended up being surprisingly warm and we didn't have sunscreen so, brunch seemed like a suitable alternative. Like our logic?
I bought this Pop & Suki camera bag a few days ago. I love how compact it is and how you can customize the bottom. I almost went with my name, but then David gave me the brilliant idea of putting the word, "thrive" on it instead and I have to say, I'm glad I did.
I was a little worried it would be too small to hold all of my stuff, but it's actually the perfect size. What I'm coming to find recently is that if I can't fit all of my things into a bag of this size, I'm carrying too much and that's probably why I have shoulder problems. So you may notice my bags getting smaller and smaller.
Hope you all had a nice Memorial Day weekend and as always, thanks for stopping by.