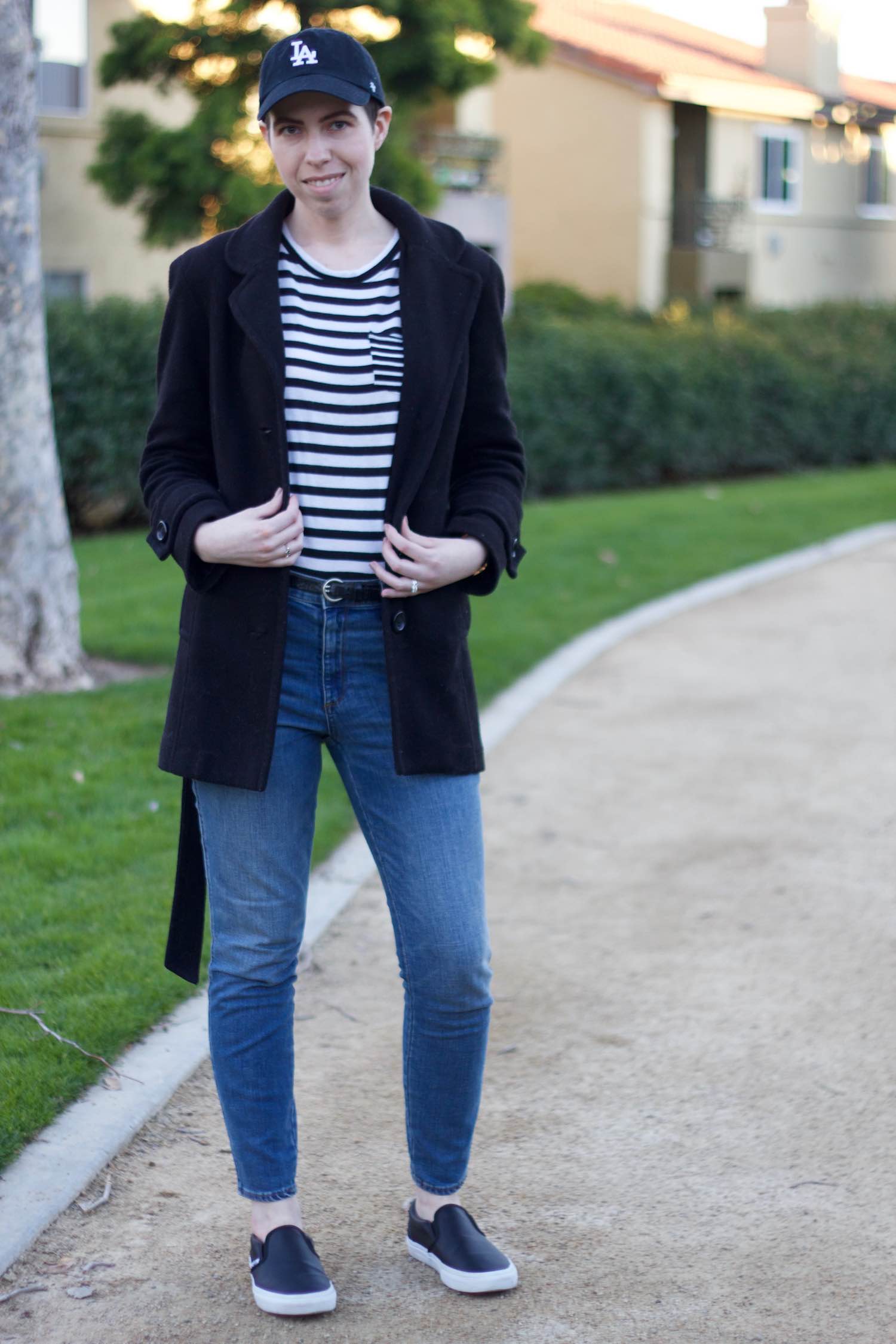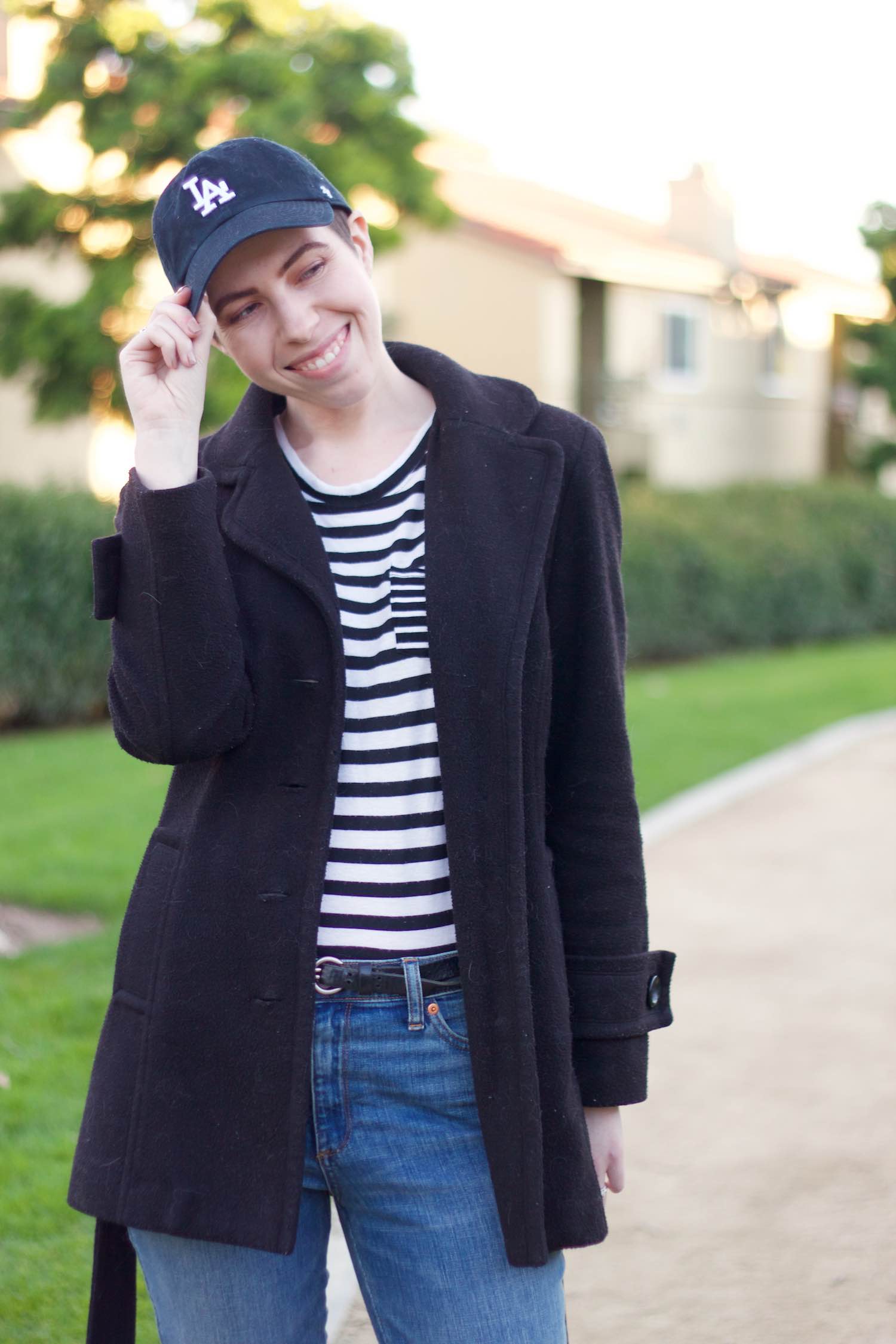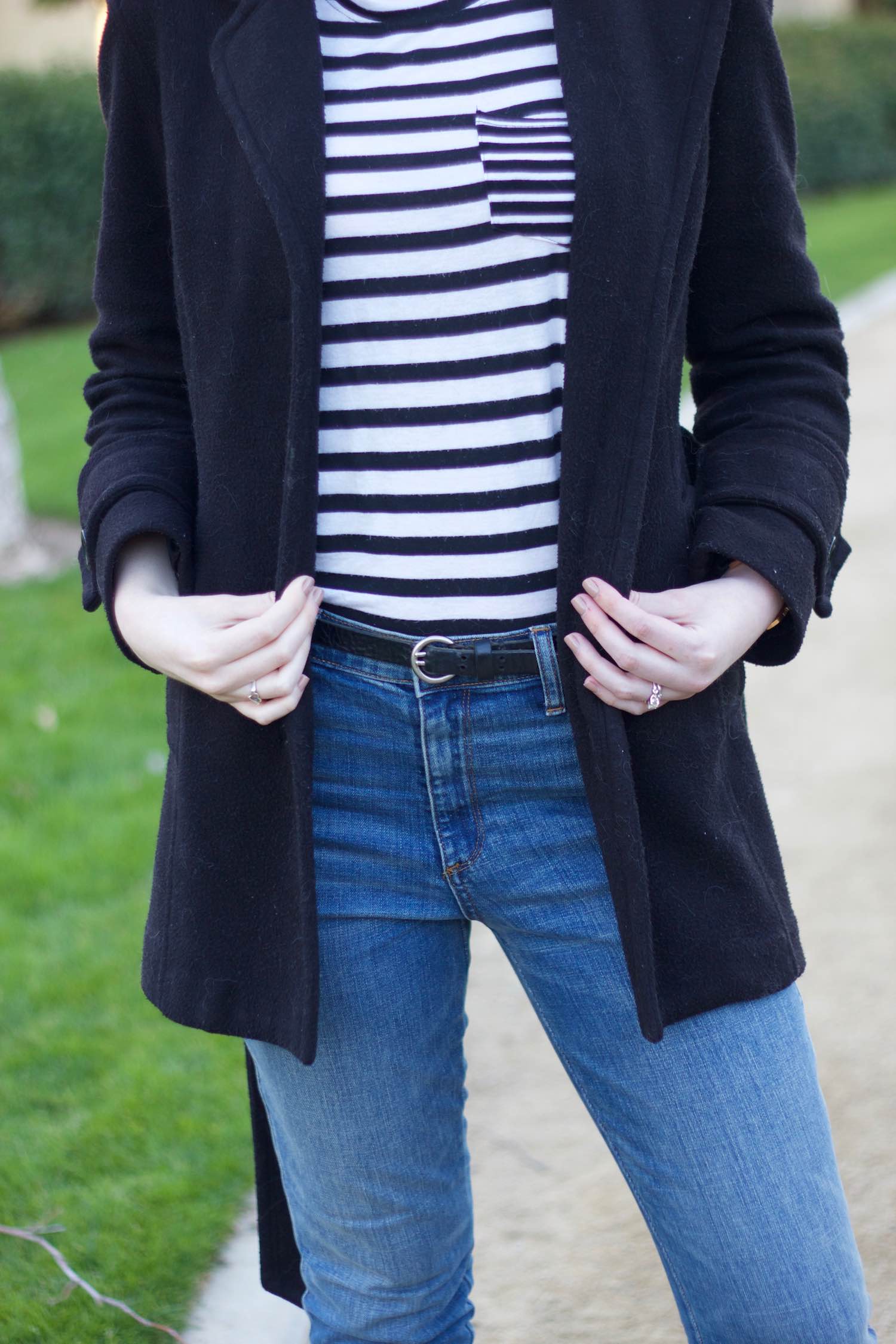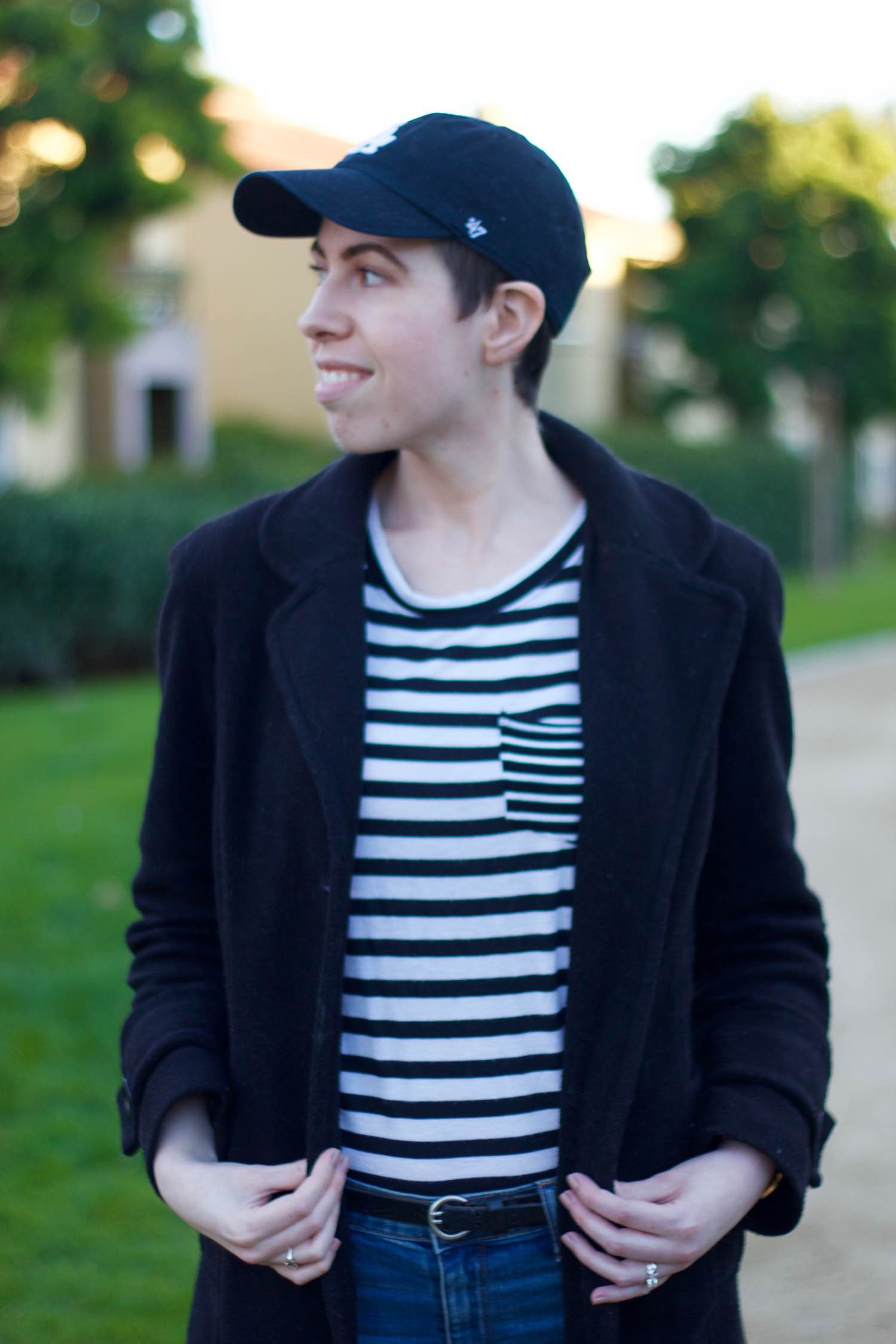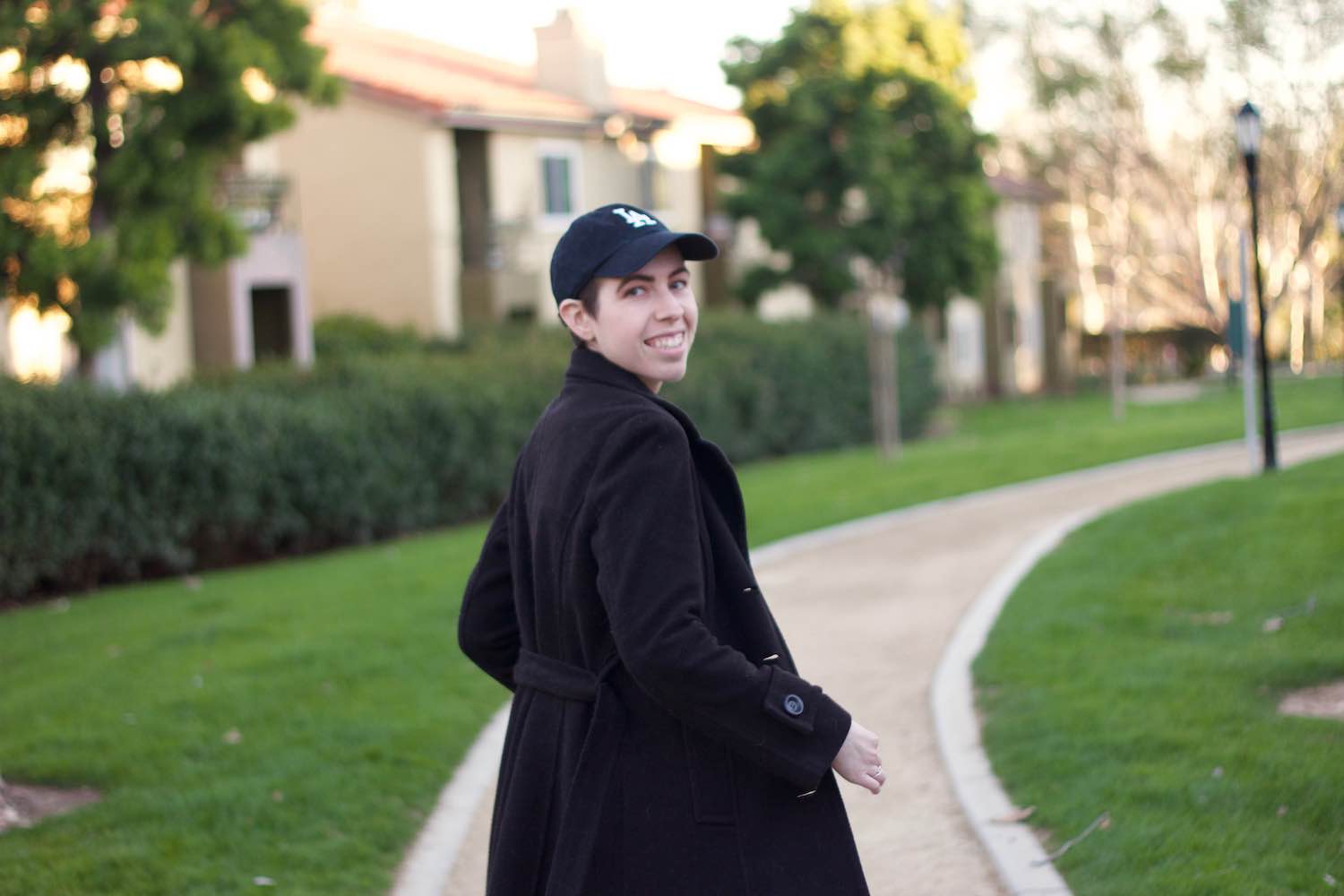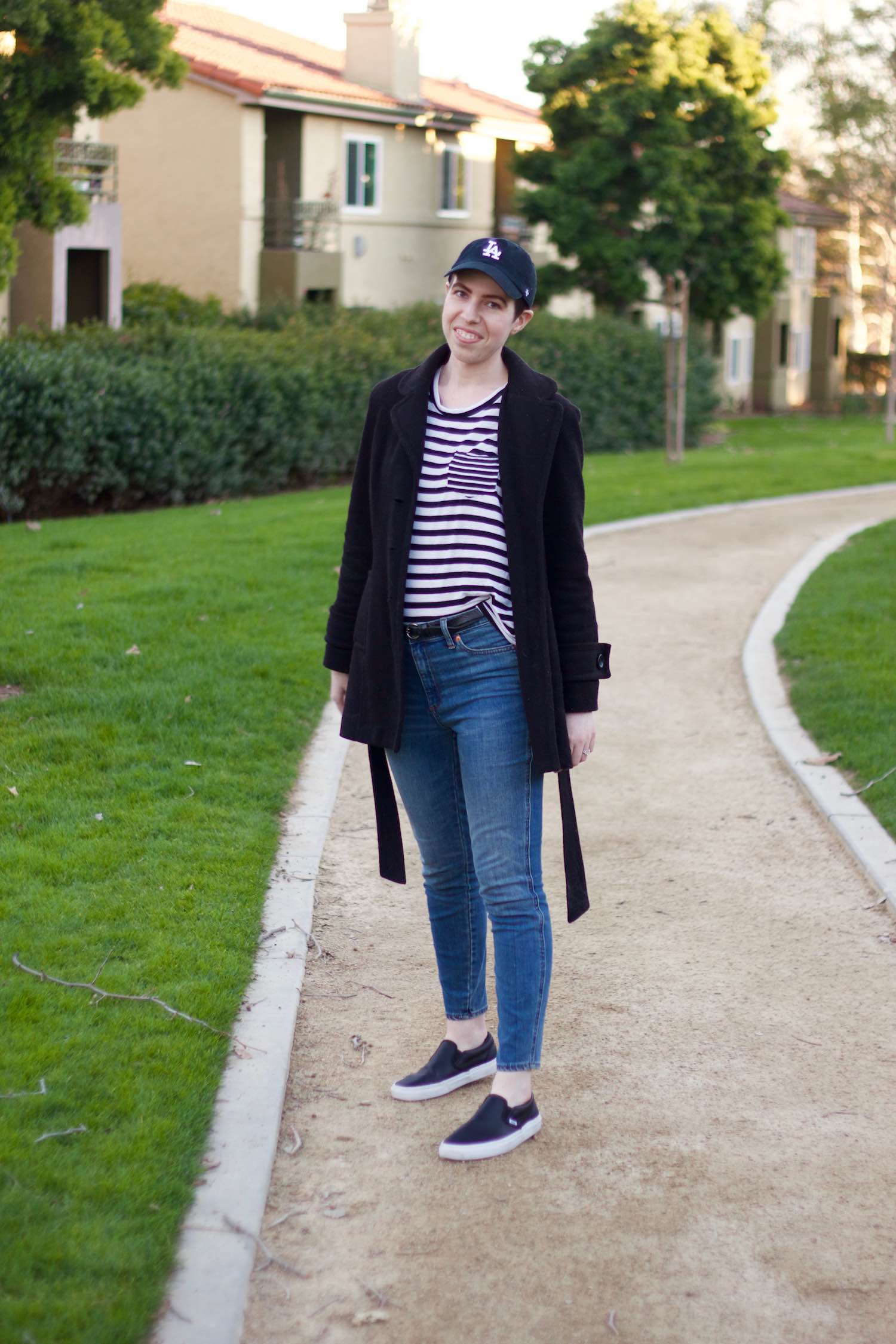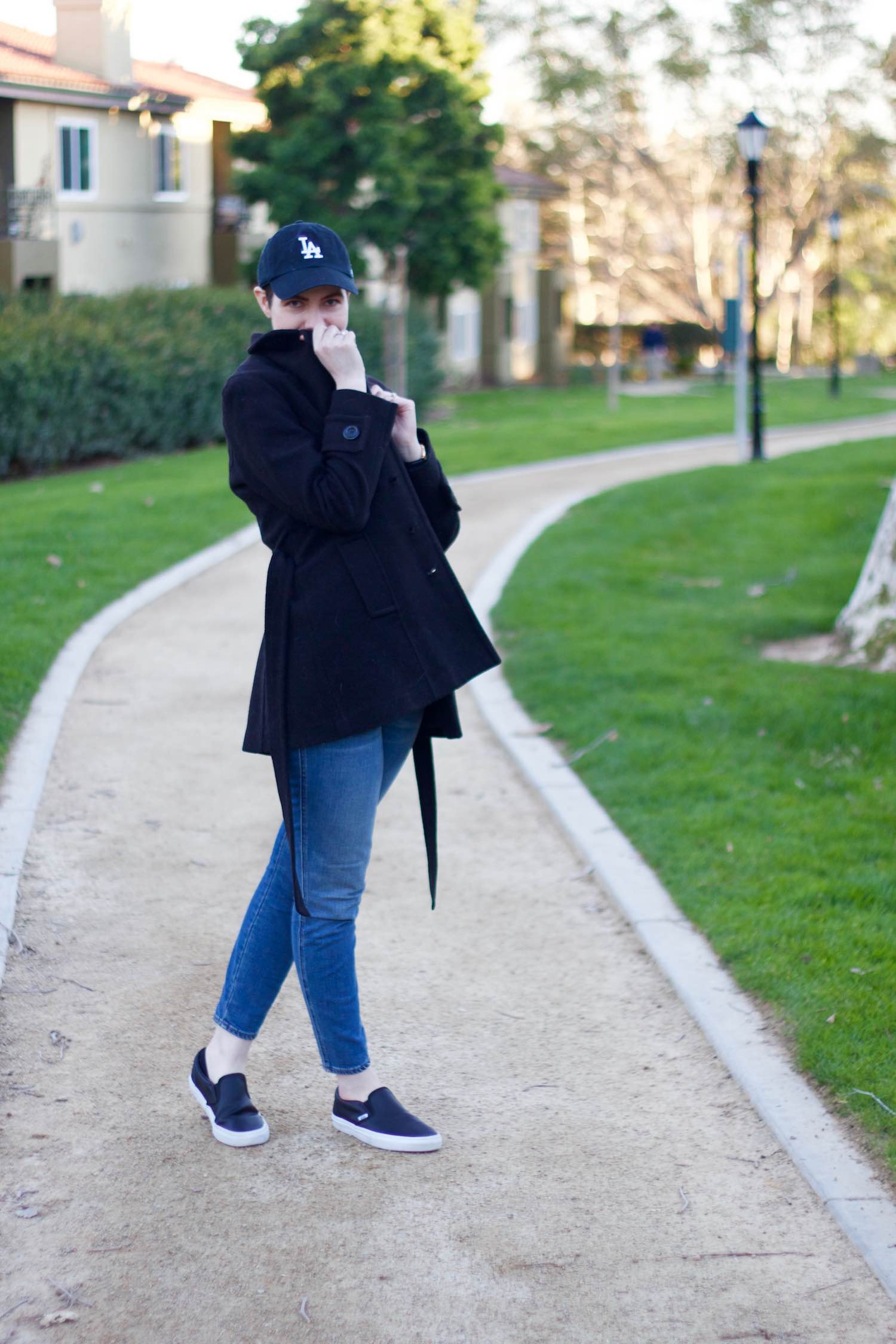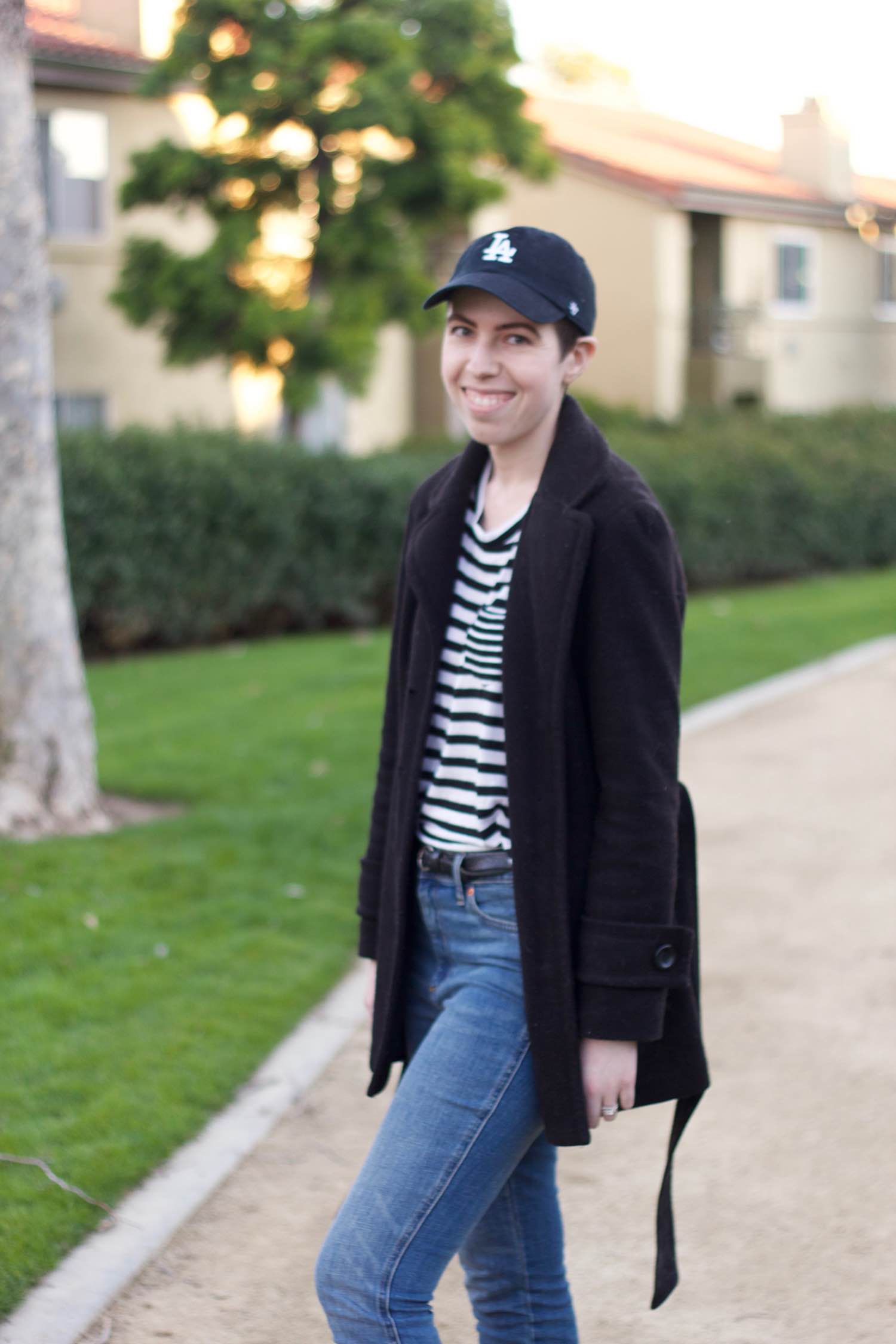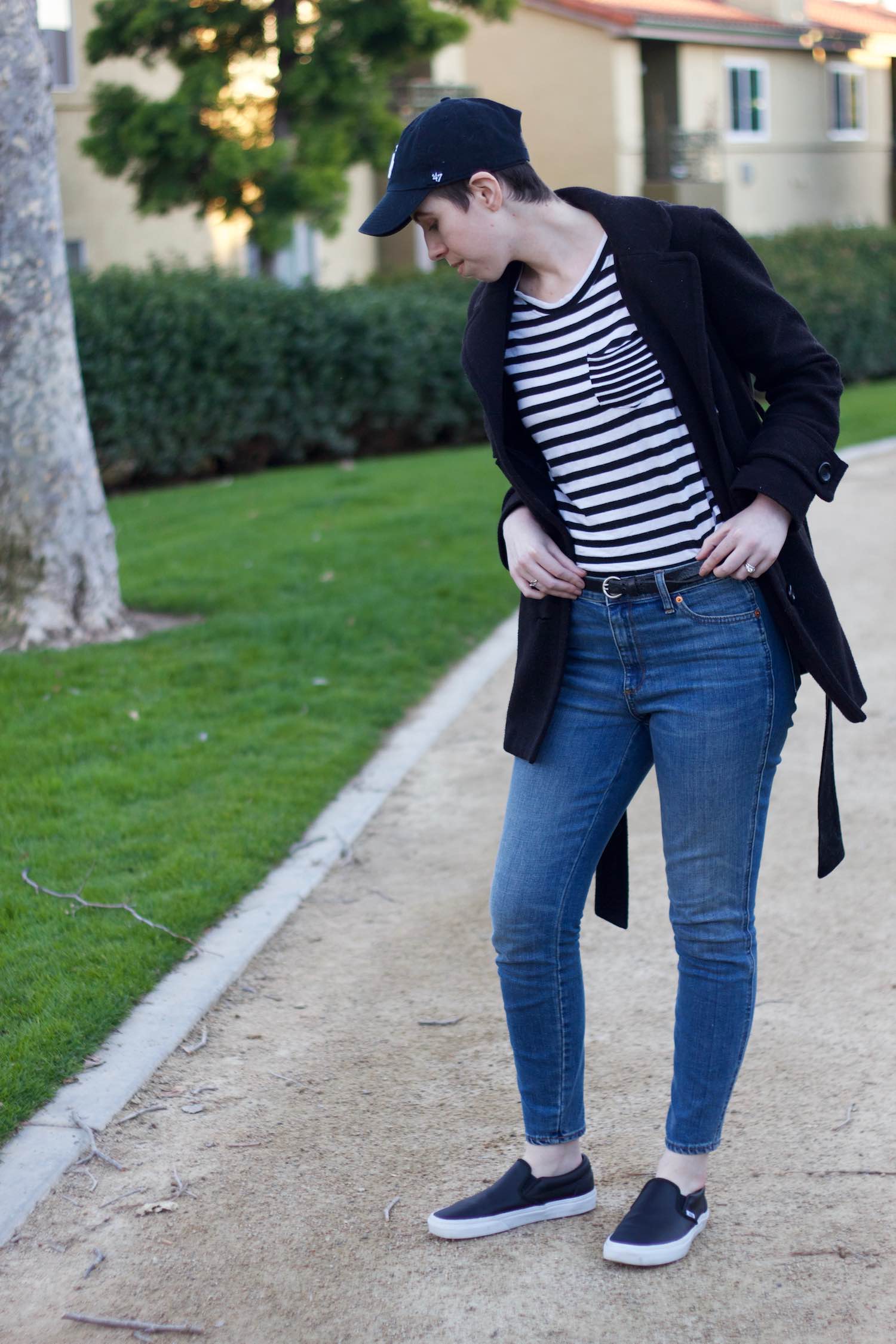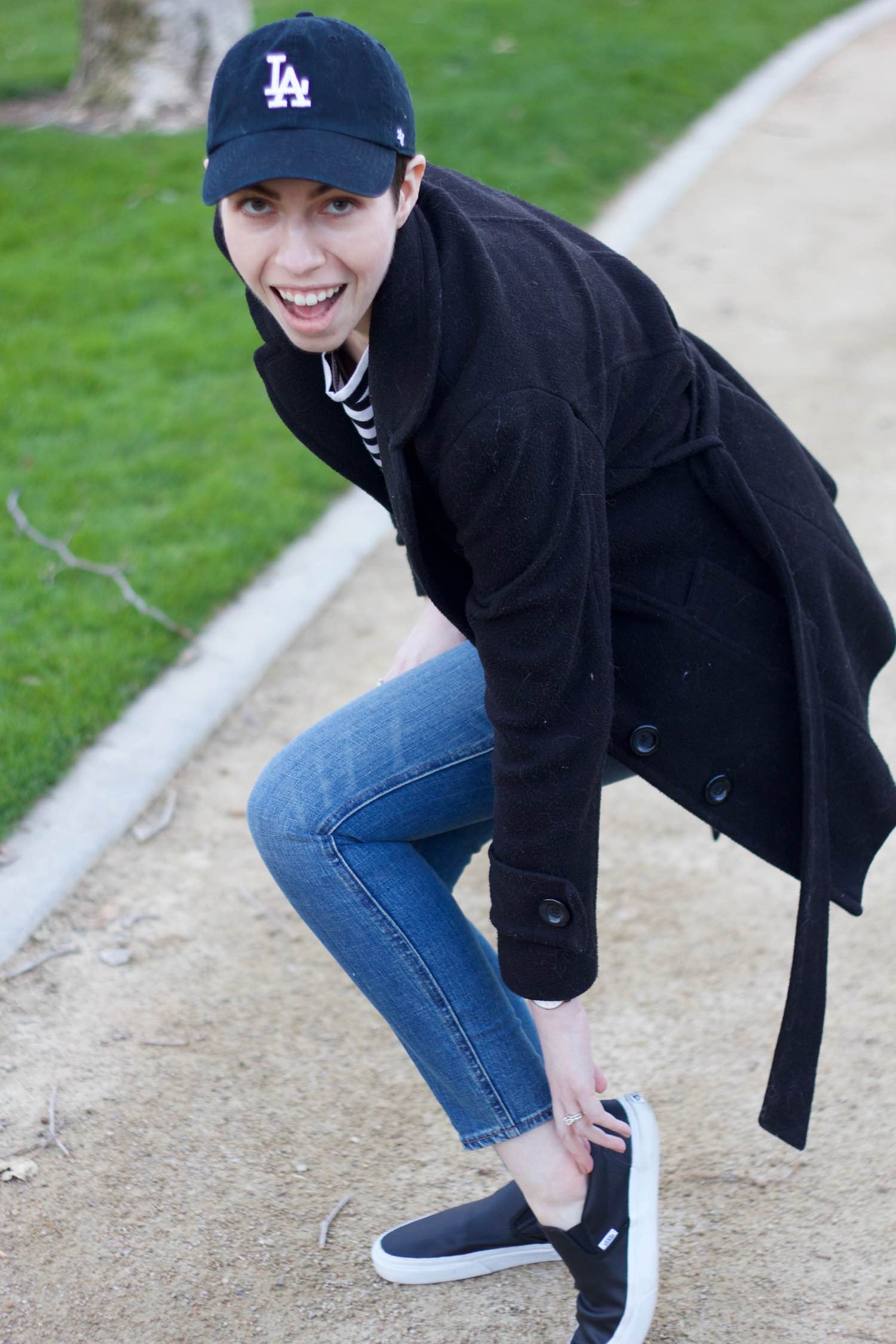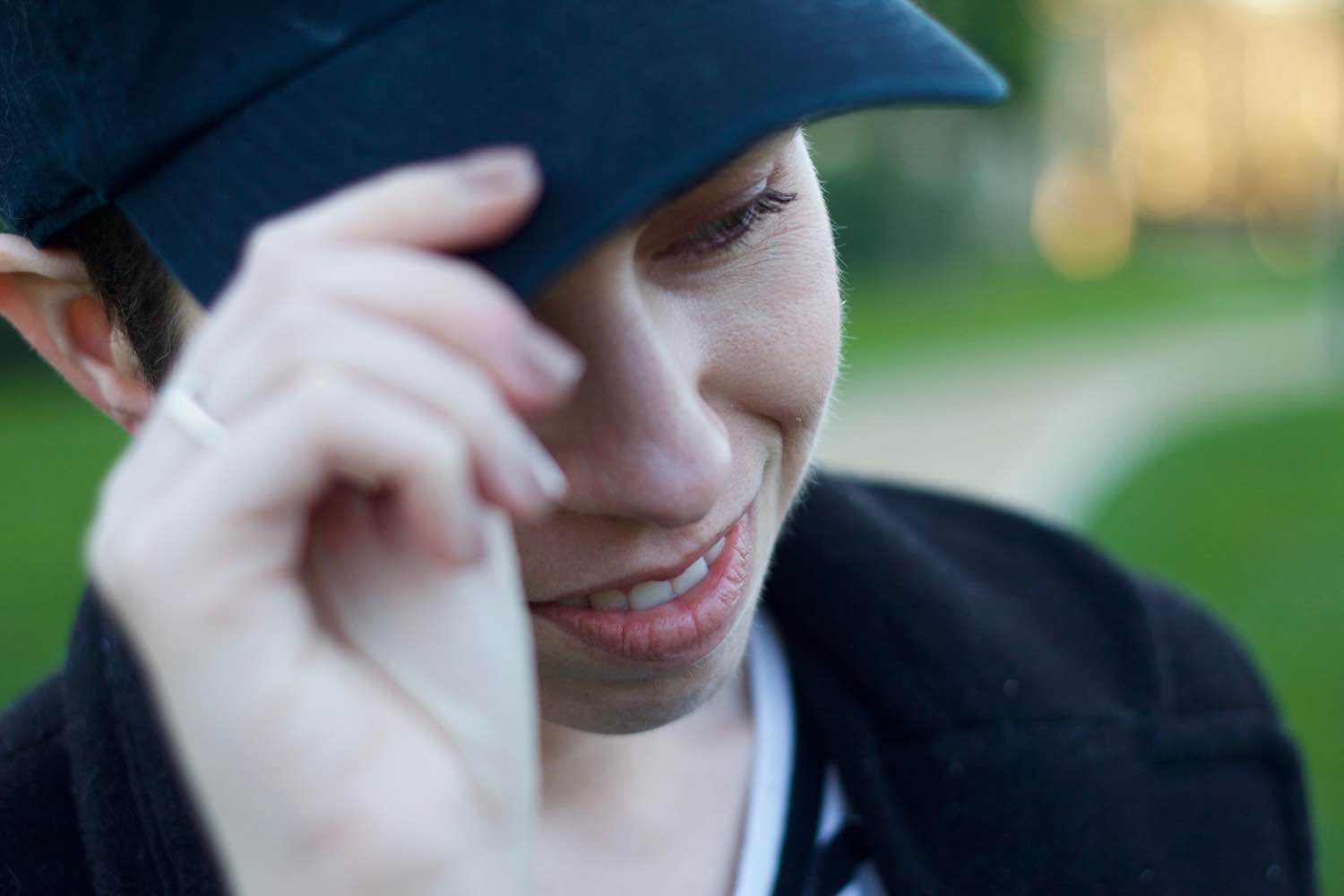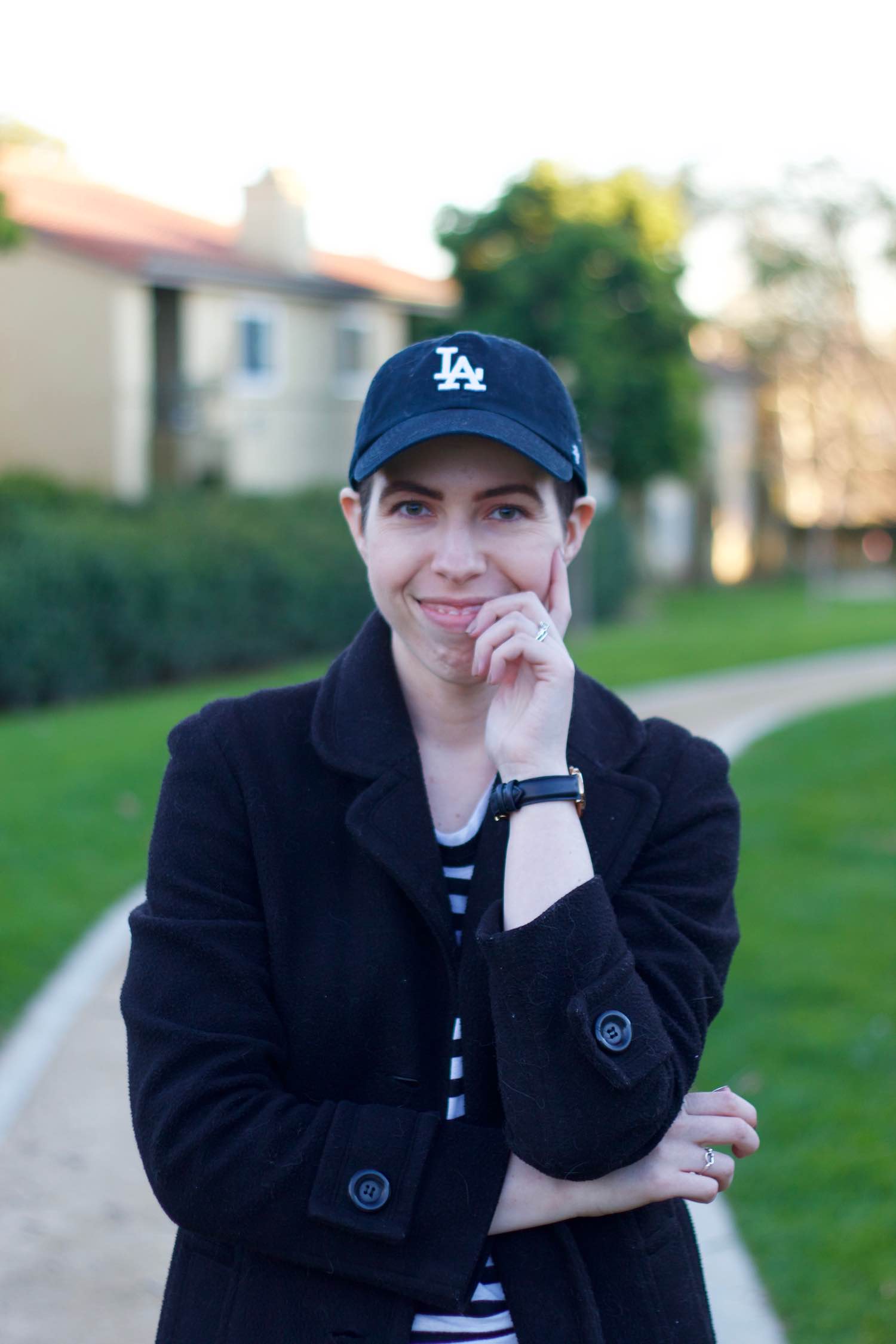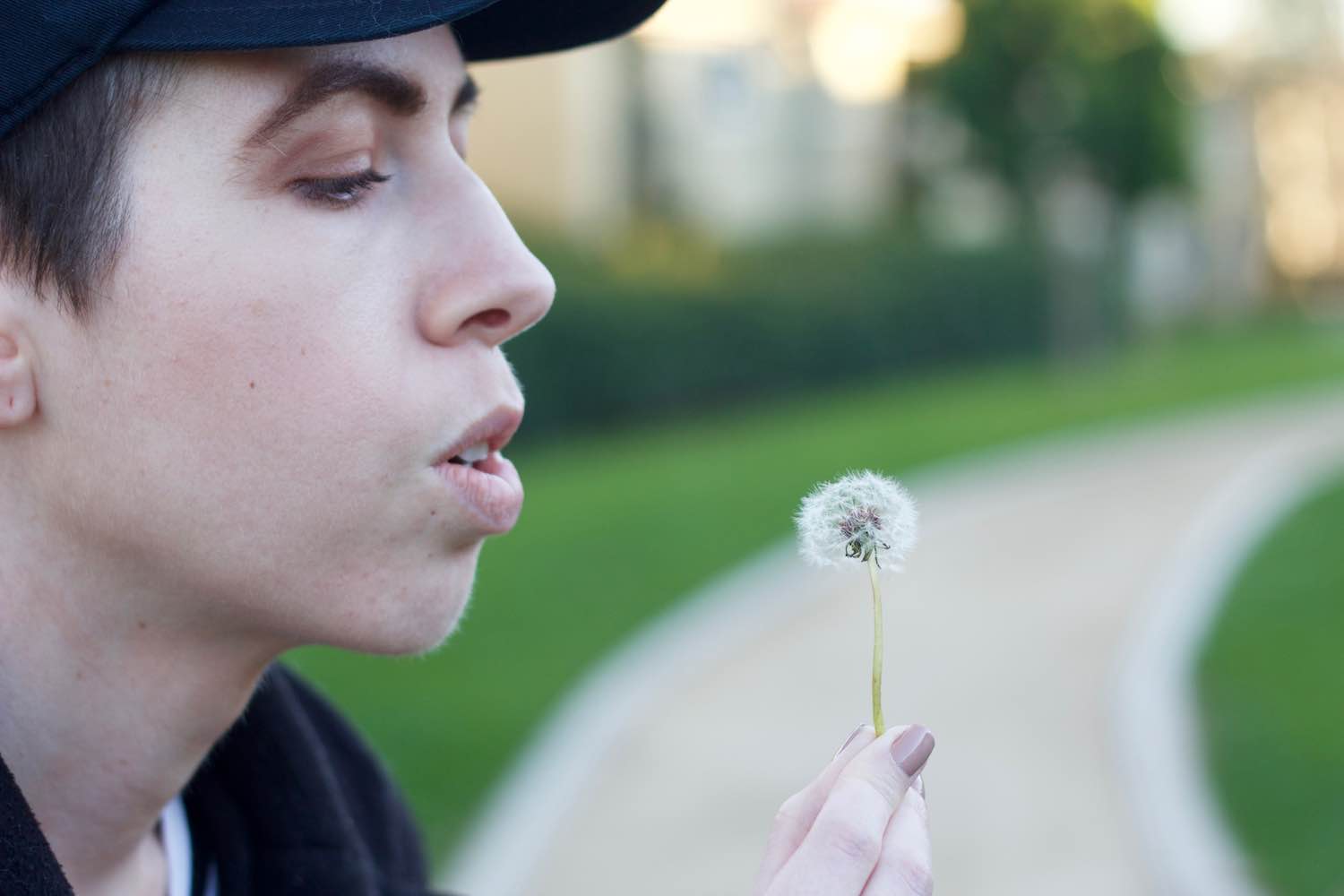 Shirt: F21 (old; similar); Jeans: Gap; Coat: F21 (old; similar); Shoes: Vans; Cap: 47 Brand; Watch: Daniel Wellington
Disclosure: This post contains affiliate links, which means that if you purchase a product through one of my links, I make a small commission.
I think I'm most in my element in a black and white striped t-shirt and a comfy pair of jeans. If I could wear some version of this every day, I would...but then I guess that would make for a pretty boring style blog. I incorporate variety just for you guys!
It's funny, during chemo, I wore hats every single day because I didn't have any hair. I truly admire those brave women and men who feel confident enough to rock the bald head, but I was not one of them. After I finished treatment, the moment my hair was long enough for me to feel comfortable without some sort of head covering in public, I swore I didn't want to wear hats ever again. Buuuuuttt then I remembered that I kind of liked hats, so I've been slowly easing them back into my wardrobe.
Definitely grateful to have my health and my hair back though. Wishing you all health and good hair days to come!