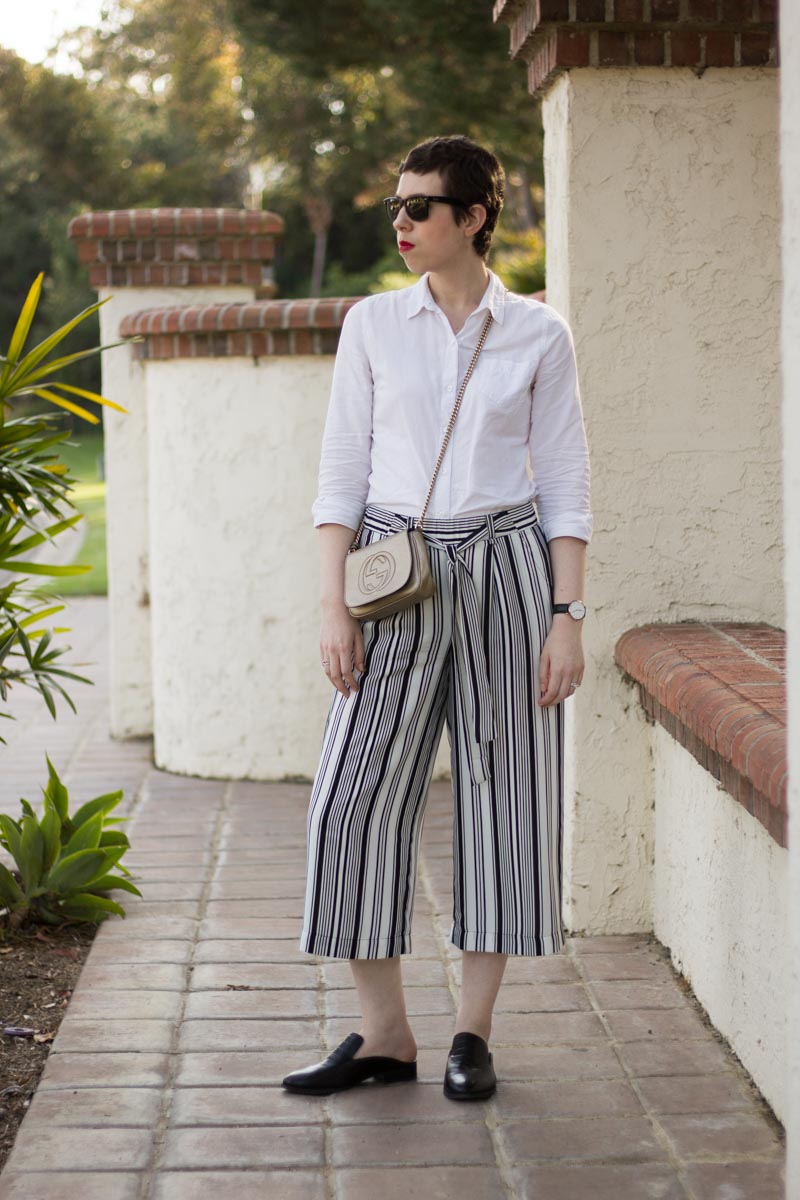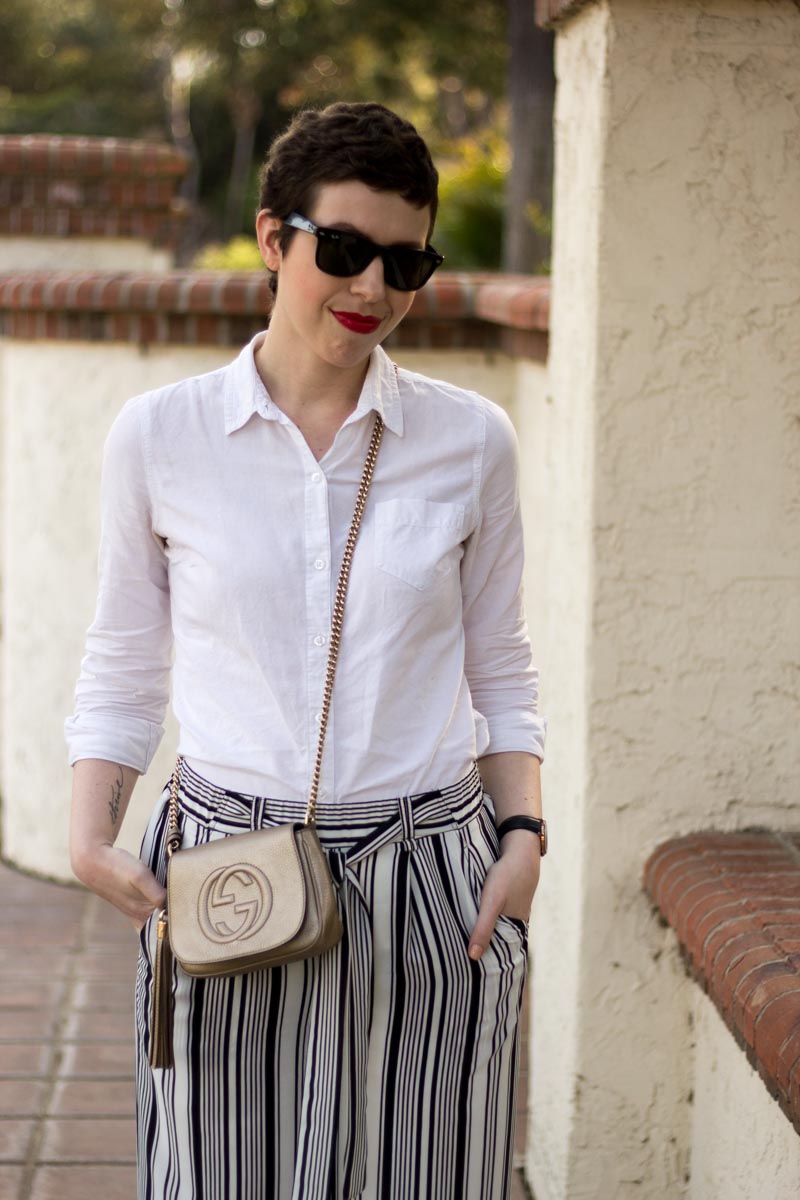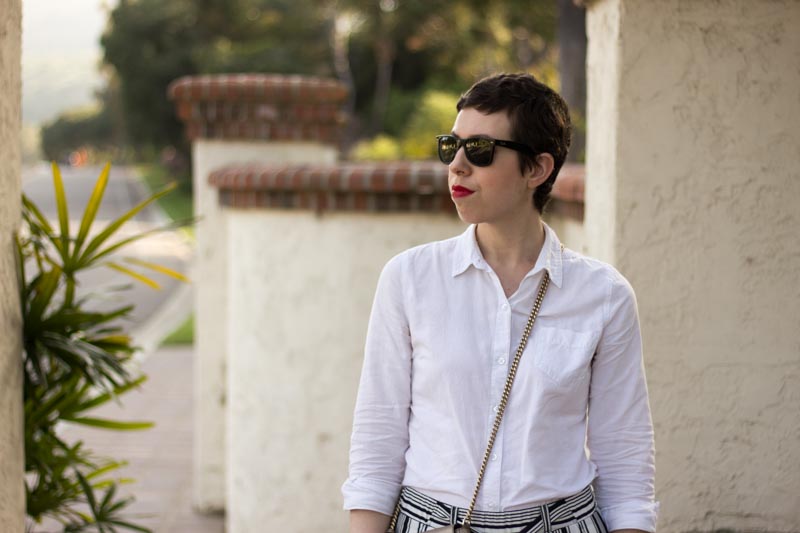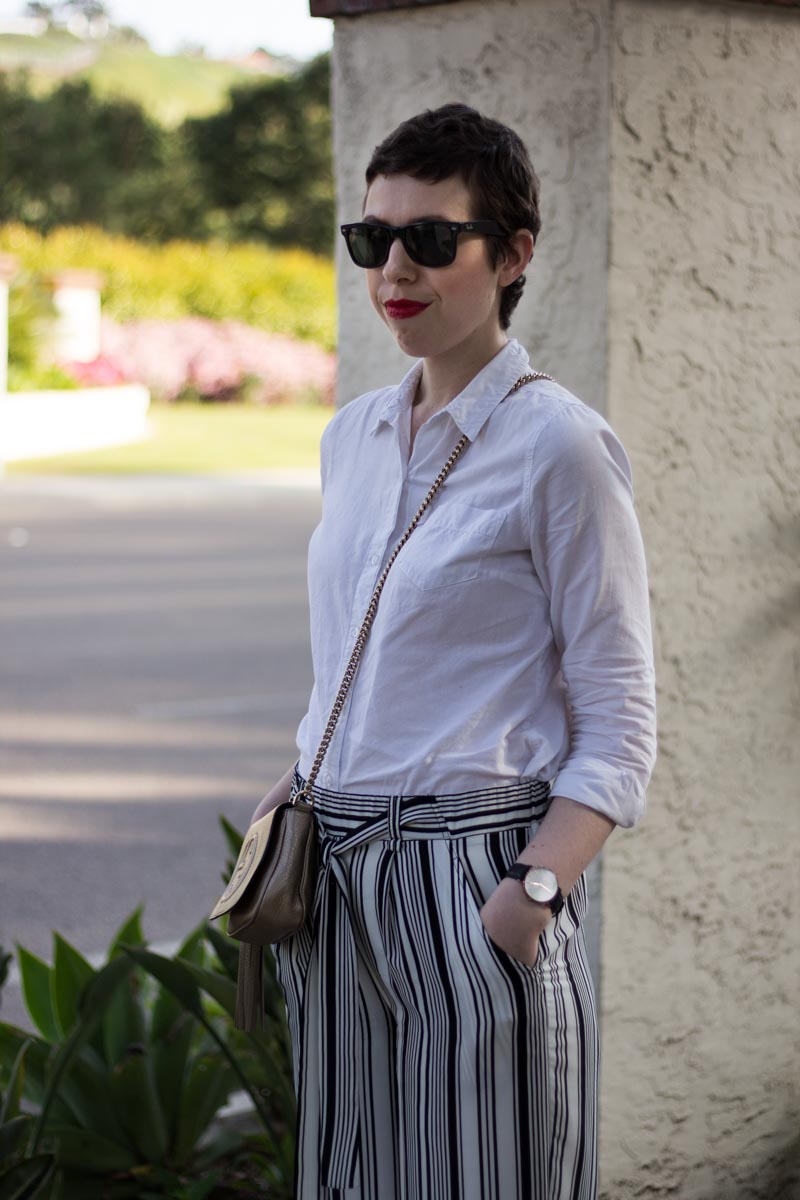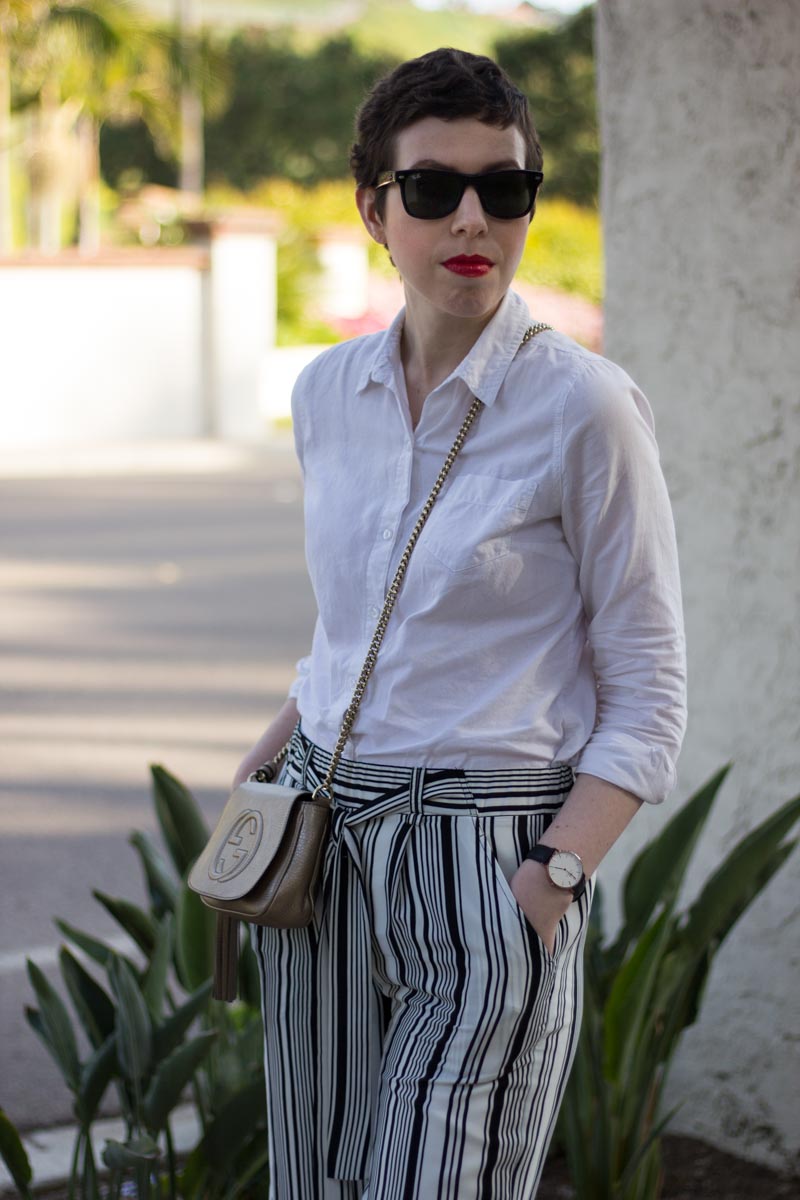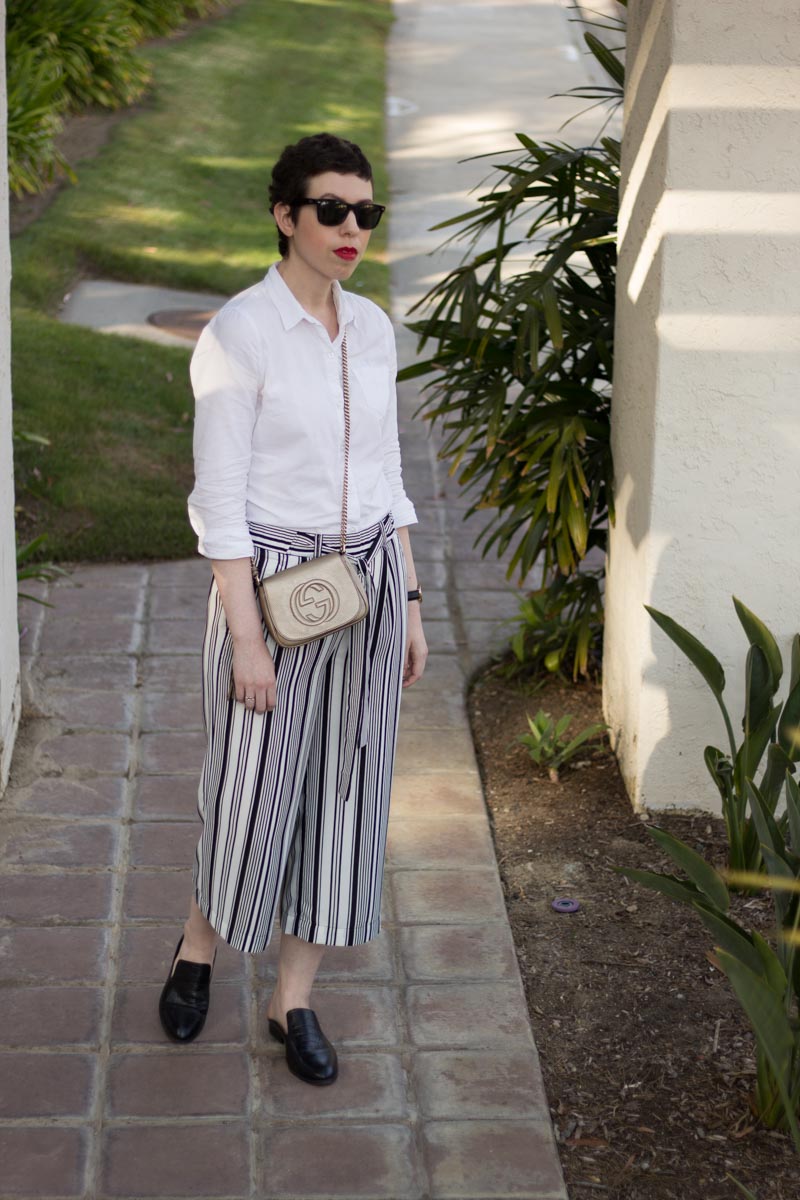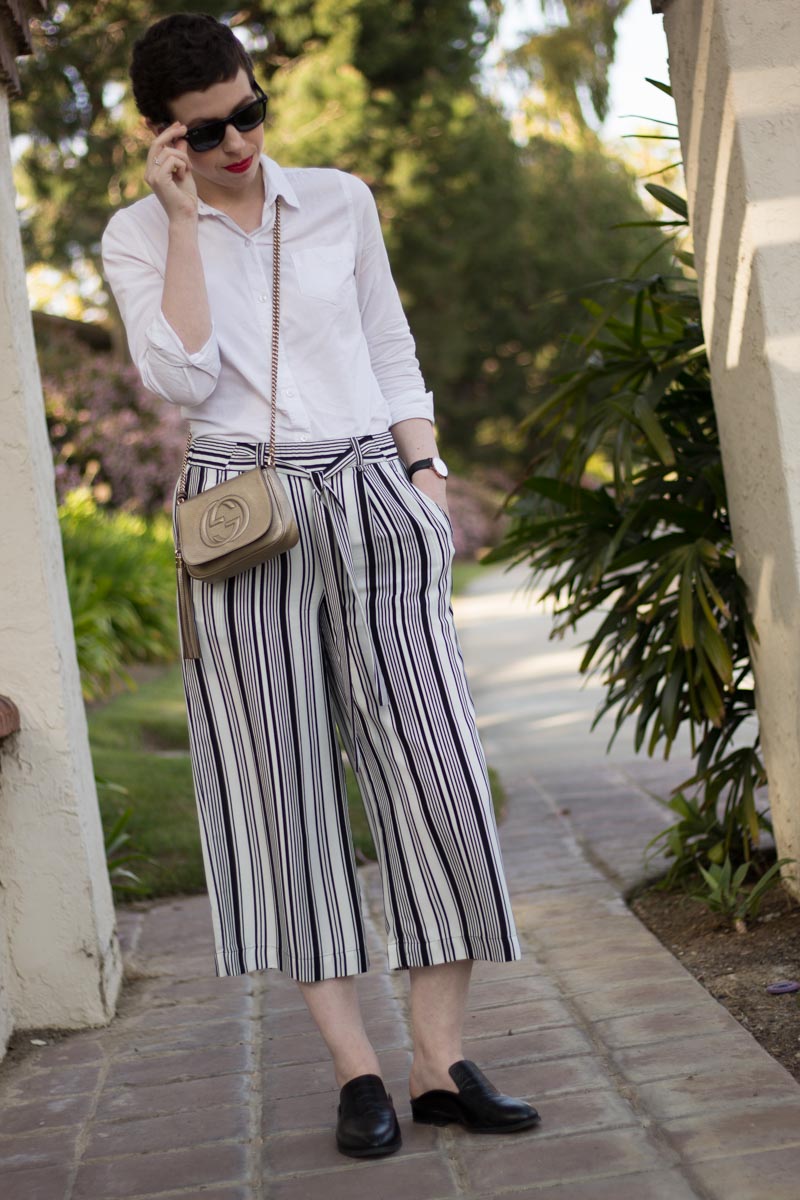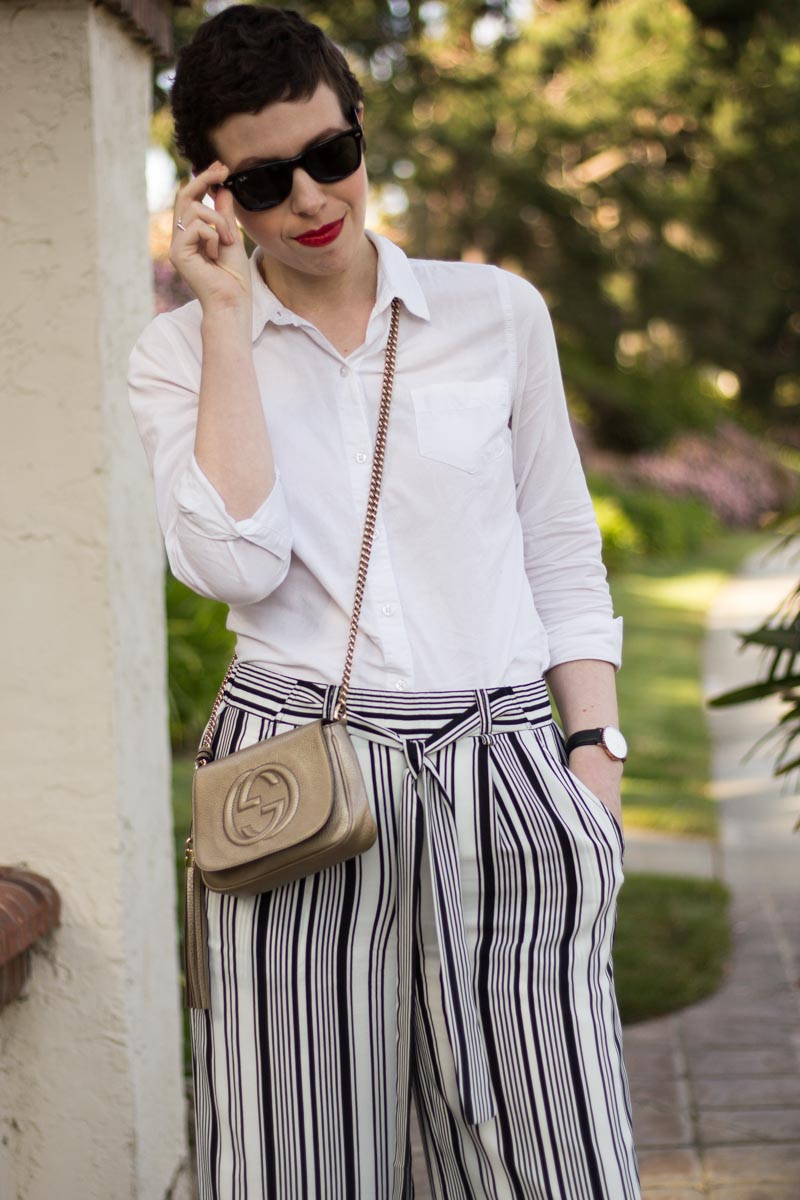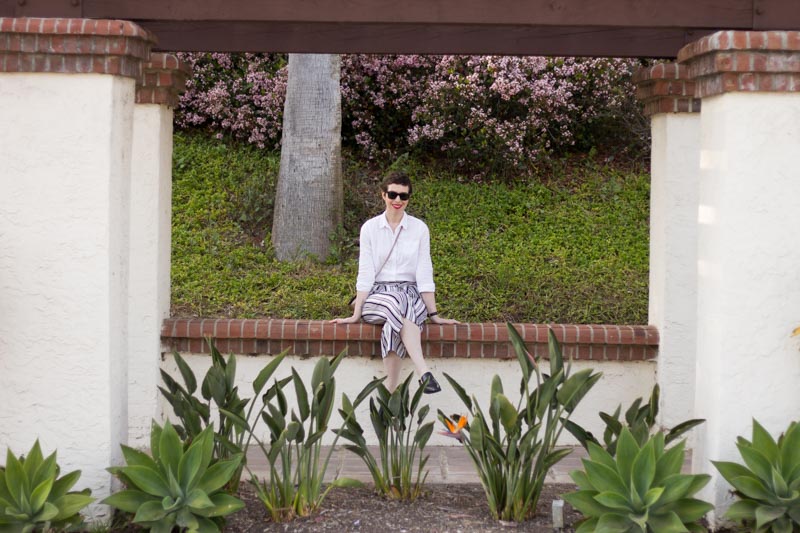 Shirt: Old Navy; Culottes: Macys; Mules: Treasure&Bond (old; similar); Watch: Daniel Wellington; Blazer: Target (old; similar); Bag: <a href="http://www.bagborroworsteal.com/handbags/gucci-leather-soho-small-chain-bag/78651/3428/3069134&posCol=2&posRow=0&page=1" target-"_blank">Gucci (borrowed via Bag Borrow or Steal)
Disclosure: This post contains affiliate links, which means that if you purchase a product through one of my links, I make a small commission.
I was out for drinks with friends the other week and our server had these pants on. I immediately asked her where they were from. She seemed super stylish, so I assumed they were probably some fancy-pants brand. When she responded, "Macys! Can you believe it?!" I literally could not!
I then obviously proceeded to go online and find them. Turns out they were on sale for $30 for the weekend! I believe it was a holiday weekend? Naturally, I snagged them at the store the next day.
All this to say, you can find some amazing gems in unexpected places. That's what I love about stores like Marshalls and Ross. They often carry some really nice, even designer, pieces. You just need to have the patience to sift through everything. When I go to stores like that, I prefer to go alone and bring my headphones to listen to either a podcast or some music. It's a great date yourself type of outing.
Lastly, these pants make me feel like MC Hammer. Hence, the title of this post.
Hope you all have a wonderful day and as always, thanks for stopping by!