NYC Travel Diary Day 1: Red in the City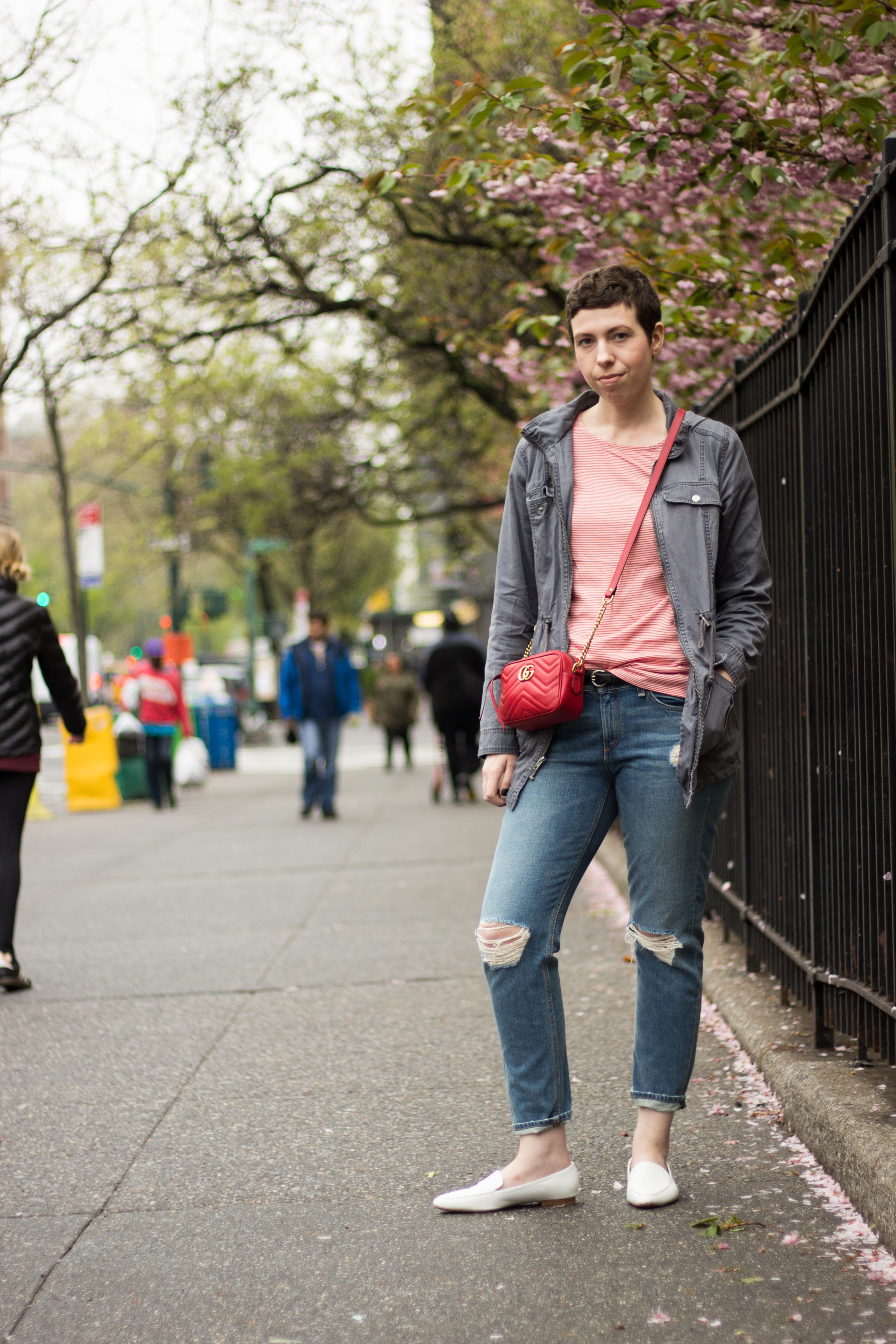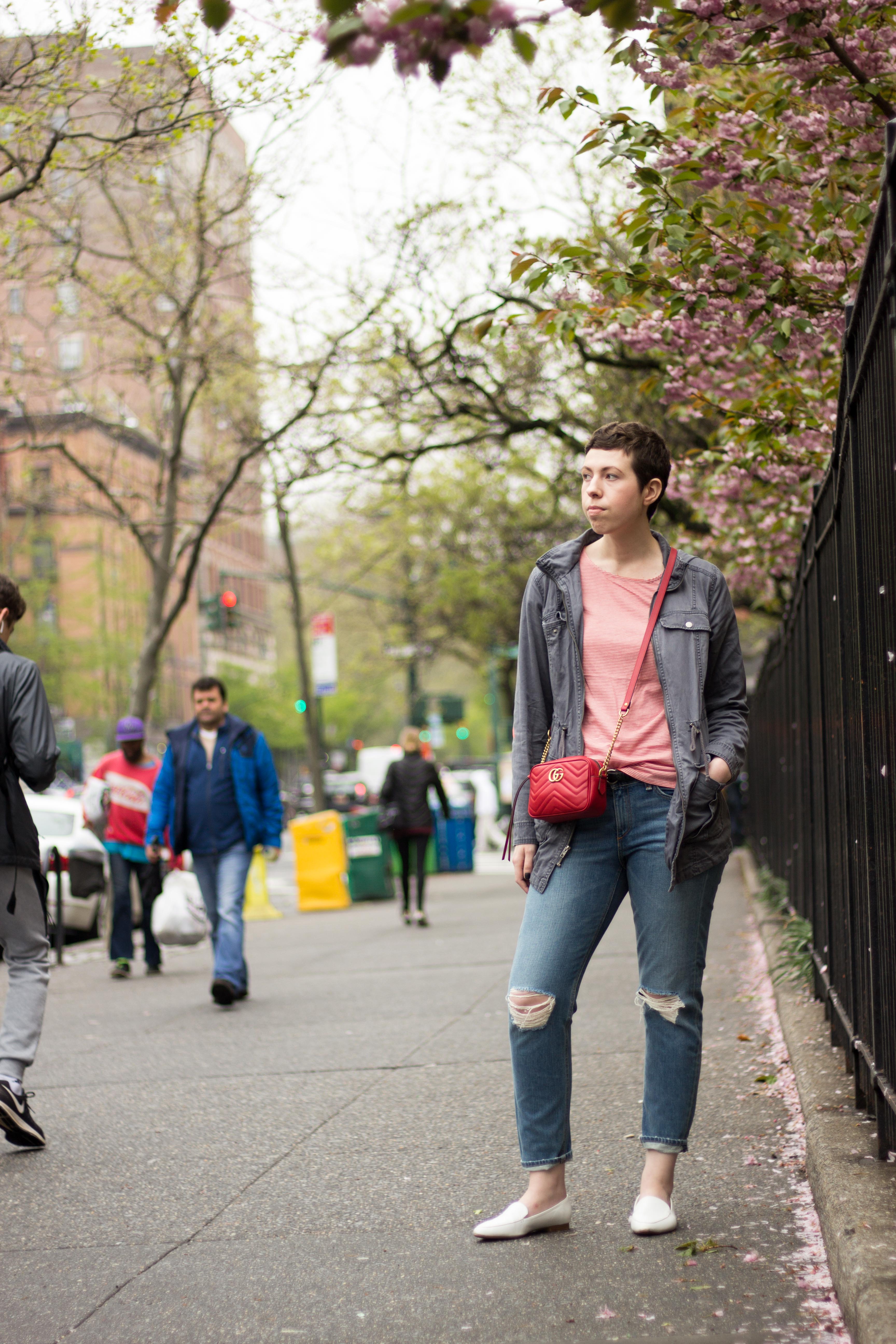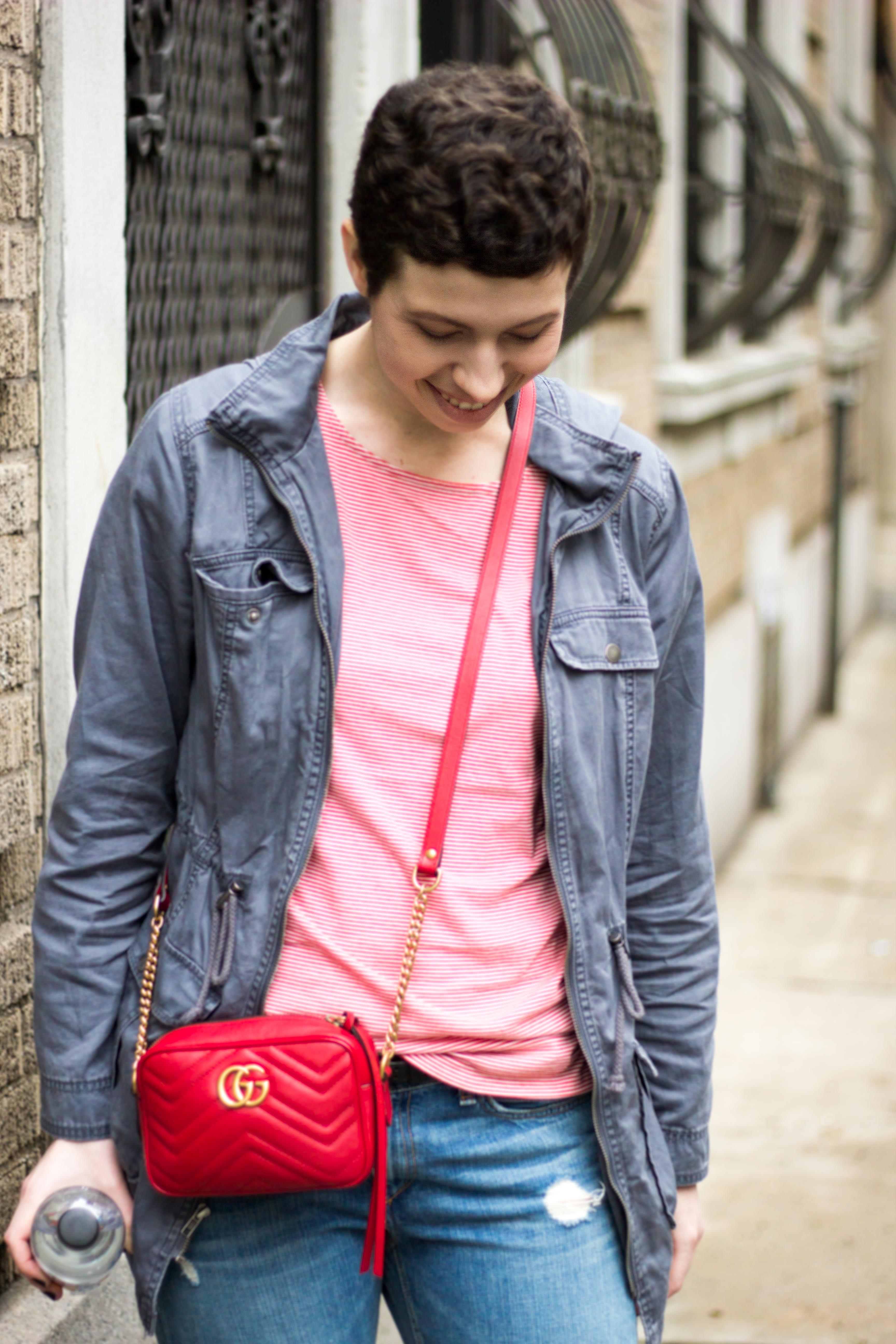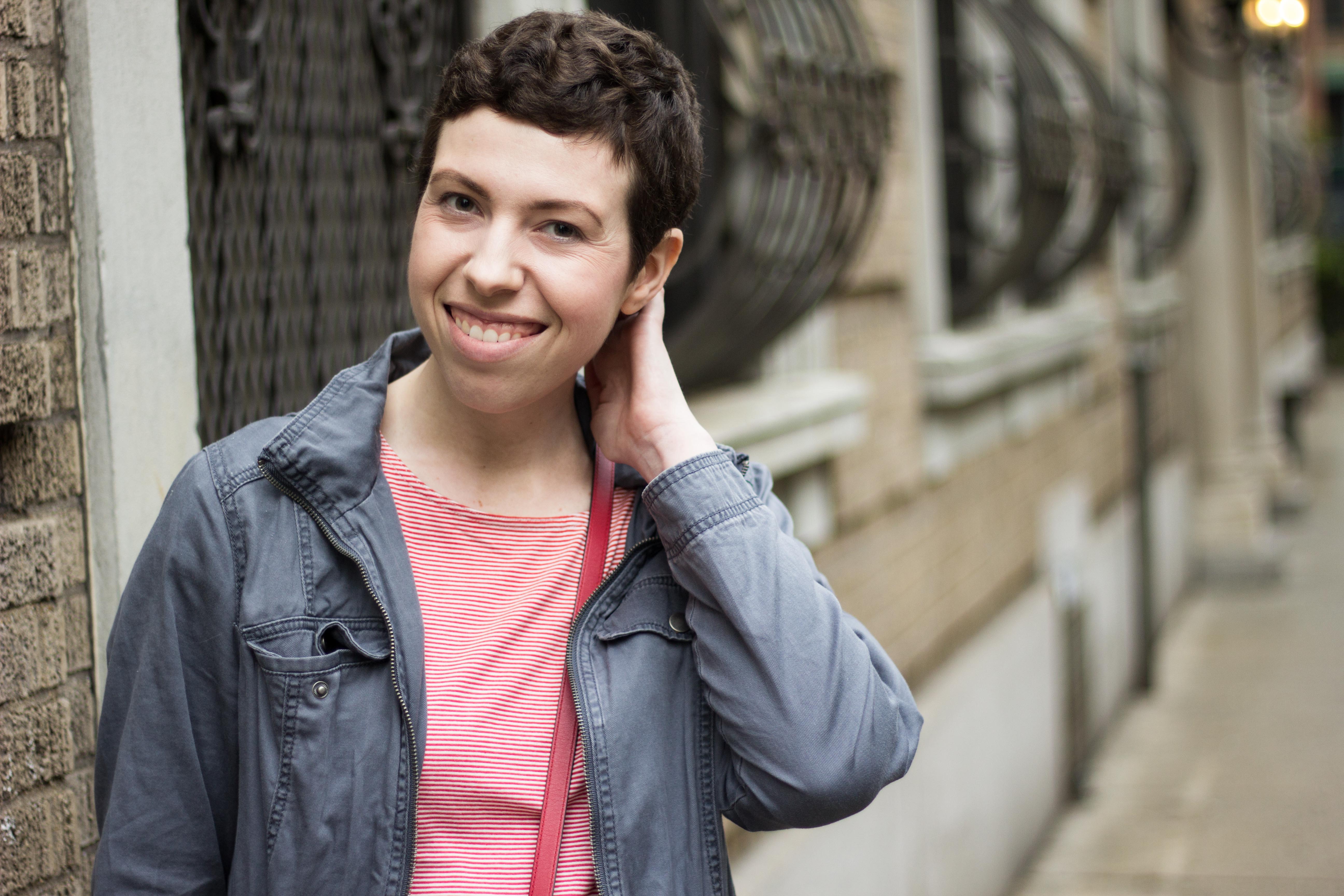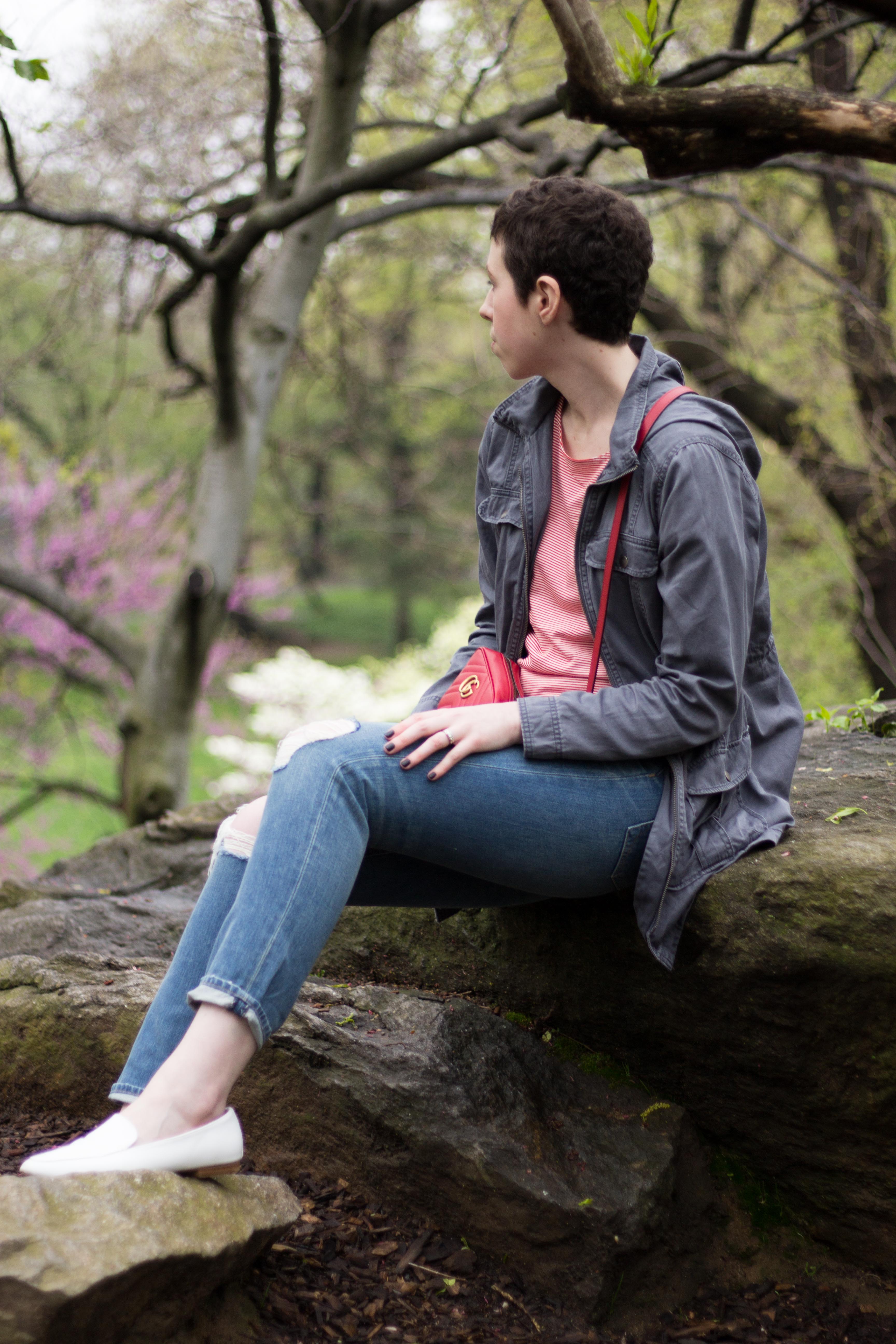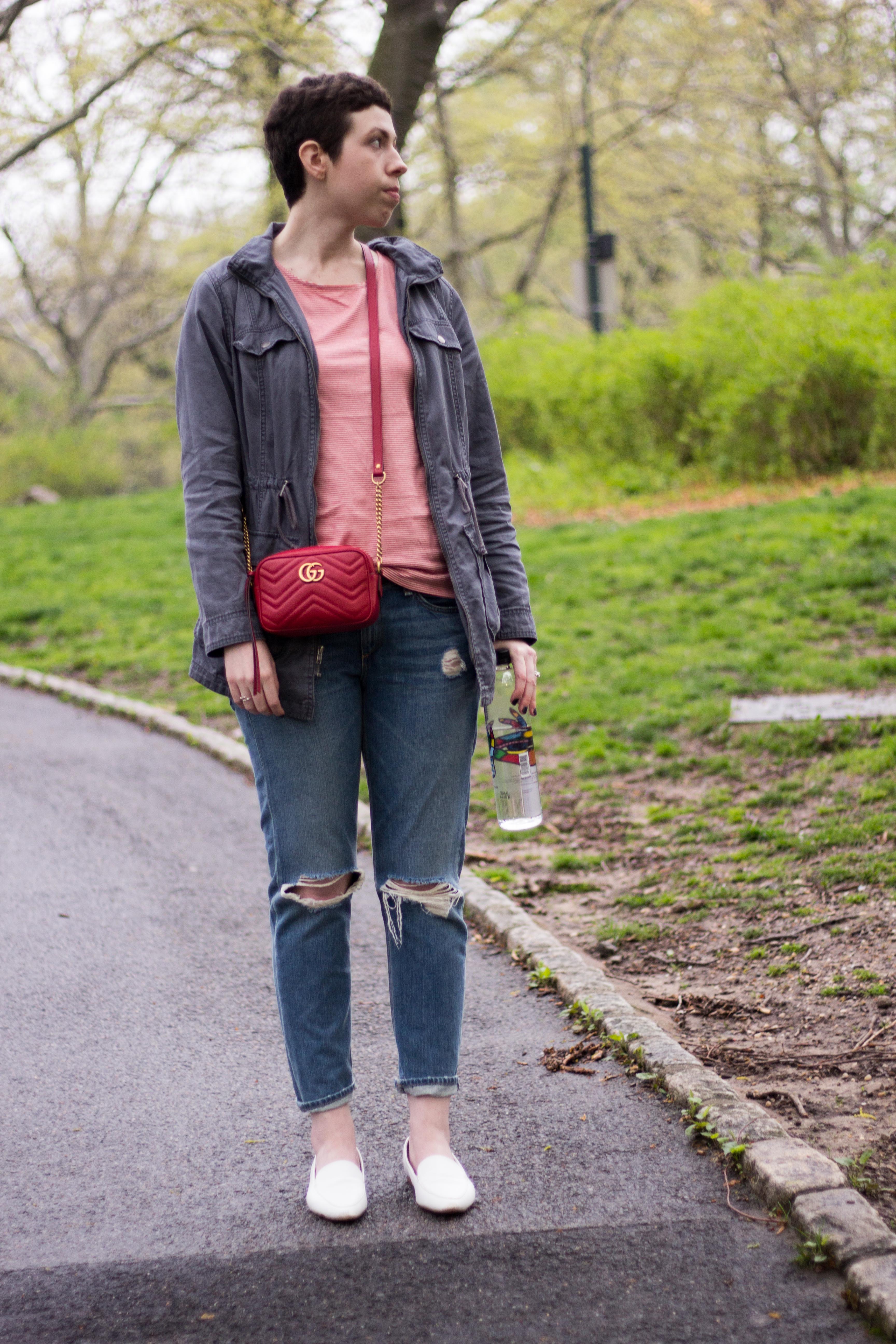 Top: Loft; Jeans: Rag & Bone (no longer available; similar); Shoes: F21 (old; similar); Jacket: Target (old; similar); Bag: Gucci
Disclosure: This post contains affiliate links, which means that if you purchase a product through one of my links, I make a small commission.
Wednesday was a long day of travel for us. We woke up at 3:00am for our 6:15am flight to Newark. The flight went by pretty quickly. That may have been largely due to the fact that we actually splurged on wifi. I mean, $15 to have something to entertain yourself with for five hours? I'm down. I truly do not know why it's taken us this long to pay for it in-flight. I think we may have officially just become adults...
We arrived at Newark Liberty International Airport at 2:30pm, got our luggage, and then took the air bus to the New Jersey train that would take us to Penn Station. Thankfully, David has a keen sense of direction and Google maps makes things extremely easy, so we feel confident using public transport when visiting New York.
About an hour and one train change later, we made it to our little apartment on the Upper West Side. The place boasted Central Park views and if you watched my Insta-story for yesterday, you saw that our "Central Park view" was a tiny sliver of green beyond several blocks of tall buildings. Nevertheless, we were pretty happy with the place. It's perfectly cozy, is in a nice part of town, and the building has a doorman and elevator, so it's convenient and feels safe.
The first day in the city is always pretty laid back as we work to get our bearings. We unpacked a bit, freshened up, and then headed to Shake Shack, which thankfully, is only about eight blocks from where we're staying. We may or may not have selected our apartment based on its proximity to Shake Shack and Levain Bakery...
We grabbed dinner and then walked over to Levain, where we ordered two chocolate chip and walnut cookies that we ate while walking through Central Park.
I kept things super comfy and casual in this sweet little striped top from Loft. If you know me well, you know that this is actually quite a bit of color for me to be wearing, but I just could not pass up the ruffle detailing on the sleeves. Plus...well, stripes.
I found these Rag & Bone jeans at Nordstrom Rack the other day for $35. Yes, 35! If they insist on giving them away, I can't pass it up. What can I say? I'm a sucker for a great deal. Unfortunately, since they were on major clearance, I was unable to link the exact same pair.
We're excited for our first full day in the city today. Not entirely sure what the day may bring, but I guess that's the beauty of being on vacation. Although, you can bet there will be good food, awesome sights, belly laughs, and way too many photos.
I hope you all have a wonderful Thursday and as always, thank you so much for stopping by.