How I Downsized My Handbag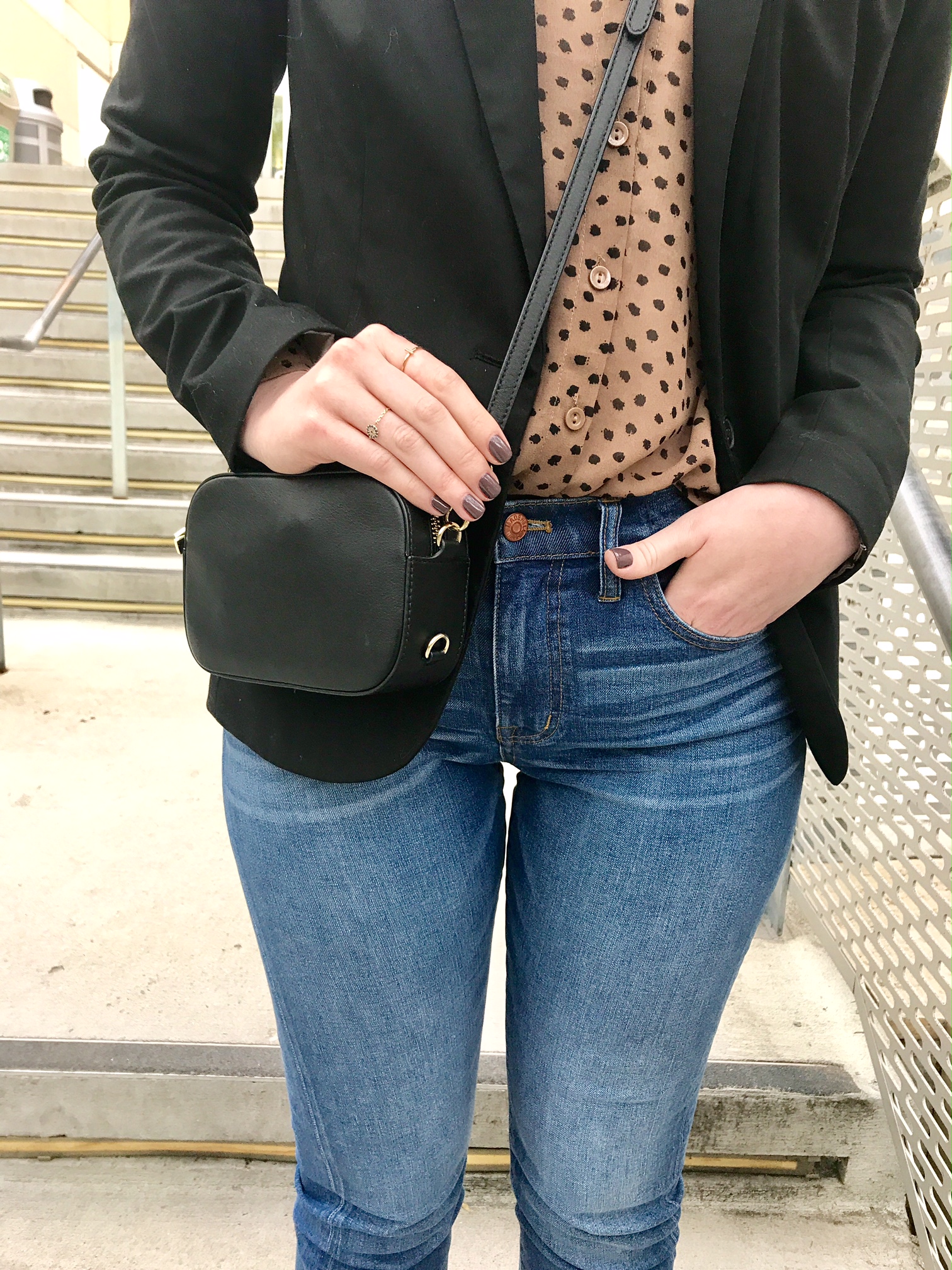 I used to think that I could never wear a mini bag because there was no way it would fit everything I need to carry with me from day to day. However, recently, I've been dealing with shoulder and neck pain and among numerous bad habits, i.e. horrible posture and Yertle the Turtling my chin forward, is the fact that I've always carried so many items in my extra large purse. We're talking, phone, big wallet, keys, planner, multiple chapsticks, sunglasses, a checkbook (yes, I used to carry a checkbook with me everywhere), etc.
So not long ago, I resolved that I would downsize my bag and only carry absolute essentials in it. This meant going through each item and deciding how important it was to me and whether I actually needed it on a daily basis.
The first thing to go was my massive wallet. I had so much loose change and an absurd number of rewards cards for different stores. I removed everything except for my driver's license, my debit card, and my Ralph's and Von's rewards cards. I bought this Marloe card holder and it's been absolutely perfect; small and sleek and fits only a few cards.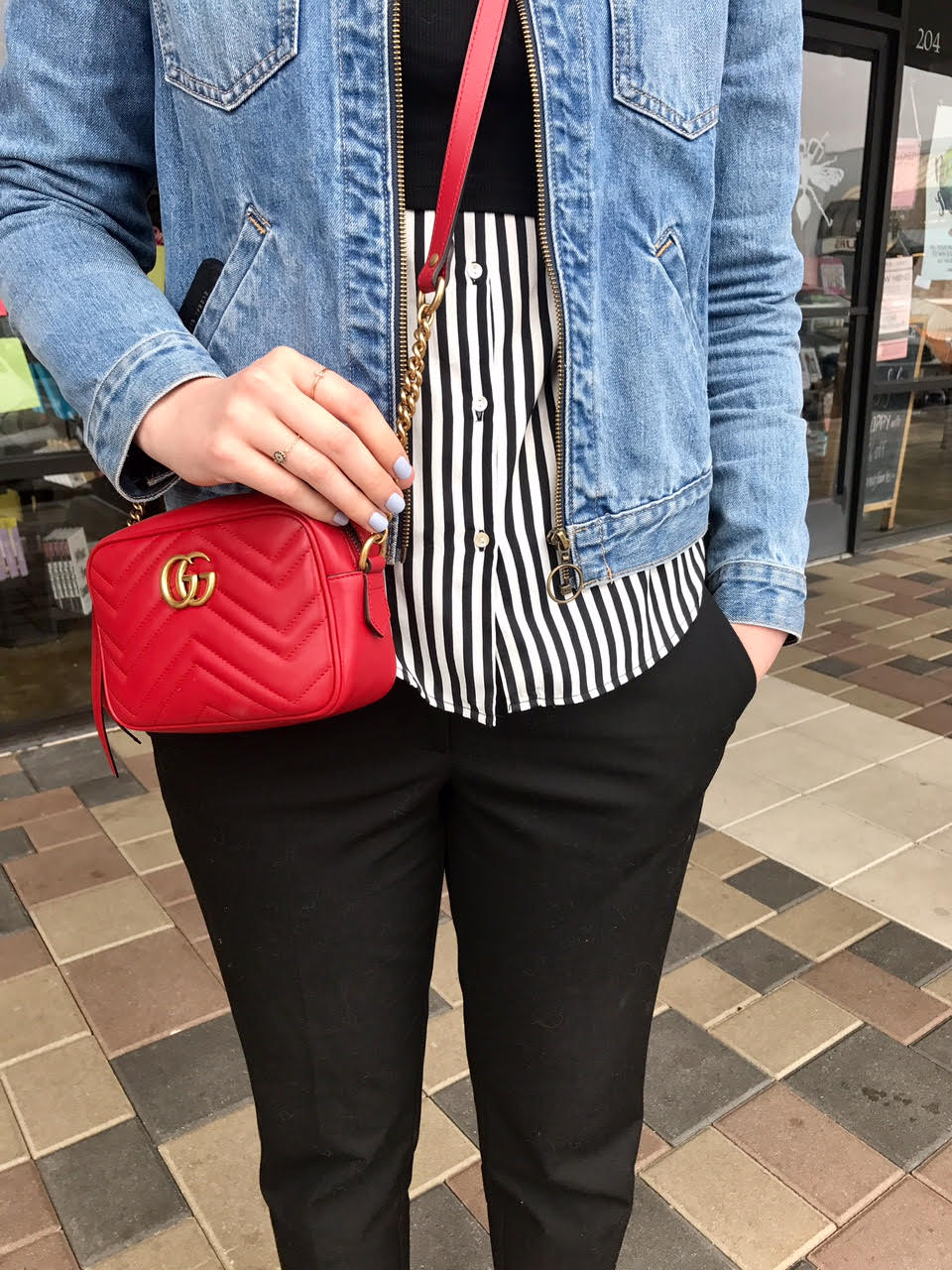 Next up was my planner. I love the pretty Erin Condren planners, but they are simply not practical to carry around. I decided to leave it at work and buy this much smaller one for travel. It doesn't actually fit in my small bags, but if I really need to bring it with me, say for instance to a coffee shop when I'm planning to get some work done, then it's small enough to just carry. I also like the fact that, even though it's compact, it has substantial room for writing things down each day. That's important to me because I typically write down not only appointment and meetings, but reminder for myself.
Then, I went through all of the miscellaneous things that ended up in my purse and decided what could go. For instance, did I really need seven tubes of lip balm? If they all served a unique purpose, then possibly, but if that were the case, then I probably needed to reevaluate my lip balm purchasing skills. I forced myself to narrow it down to just one. If I'm wearing a lipstick that day, I'll allow for one lip balm and one lipstick. My current lip balm of choice is Badger Vanilla Bean Cocoa Butter Lip Balm. I also love the Fresh Sugar Lips because they are basically a lip balm and lipstick all in one. And as an added bonus, they contain SPF 15!
Did I need multiple varieties of hand sanitizers and lotions? No, probably not. I decided I wasn't even really a lotion on-the-go kind of gal, so I nixed them altogether and stuck with just one compact hand sanitizer.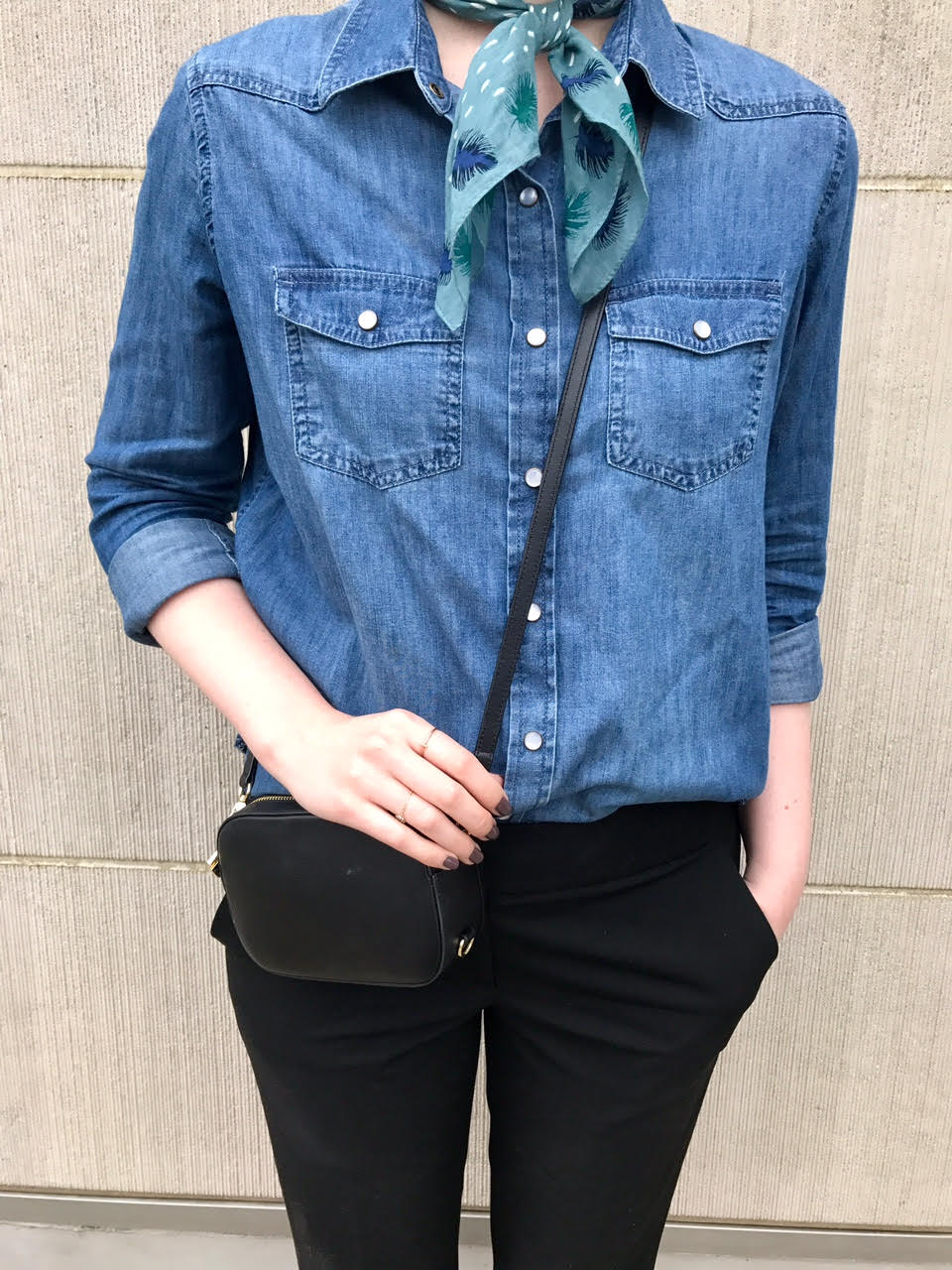 The only thing I have yet to downsize, though I'm in the process of doing so, is my keys. Once again, here is an area where I'm carrying way more than I need. My plan is to pare down to my car key, my office key, and my house key. Why would I need anything else anyway???
With fewer things to carry with me, the handbag options have opened up significantly! Here are some of my current favorites:
Hope you're having a great day and as always, thanks for stopping by.