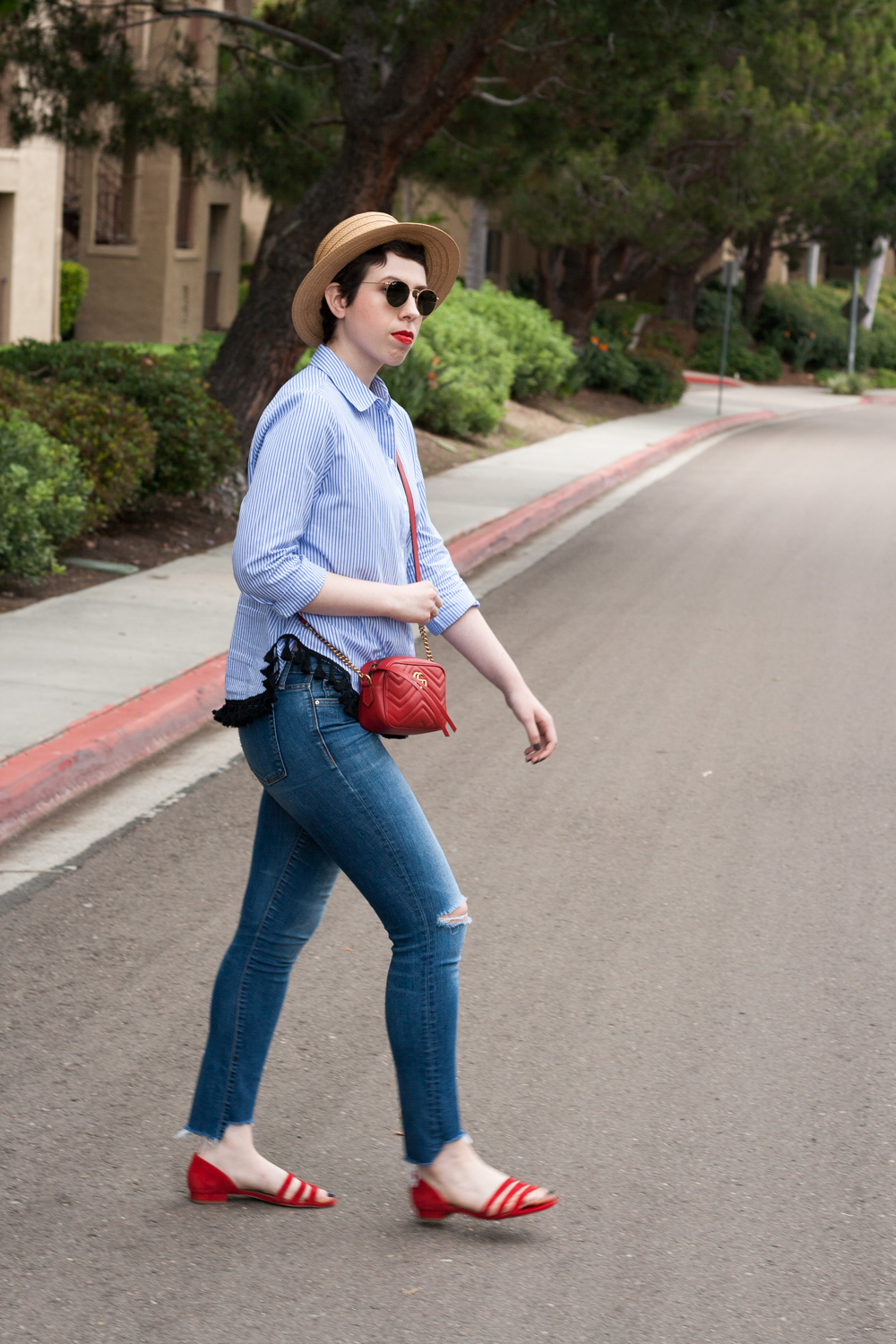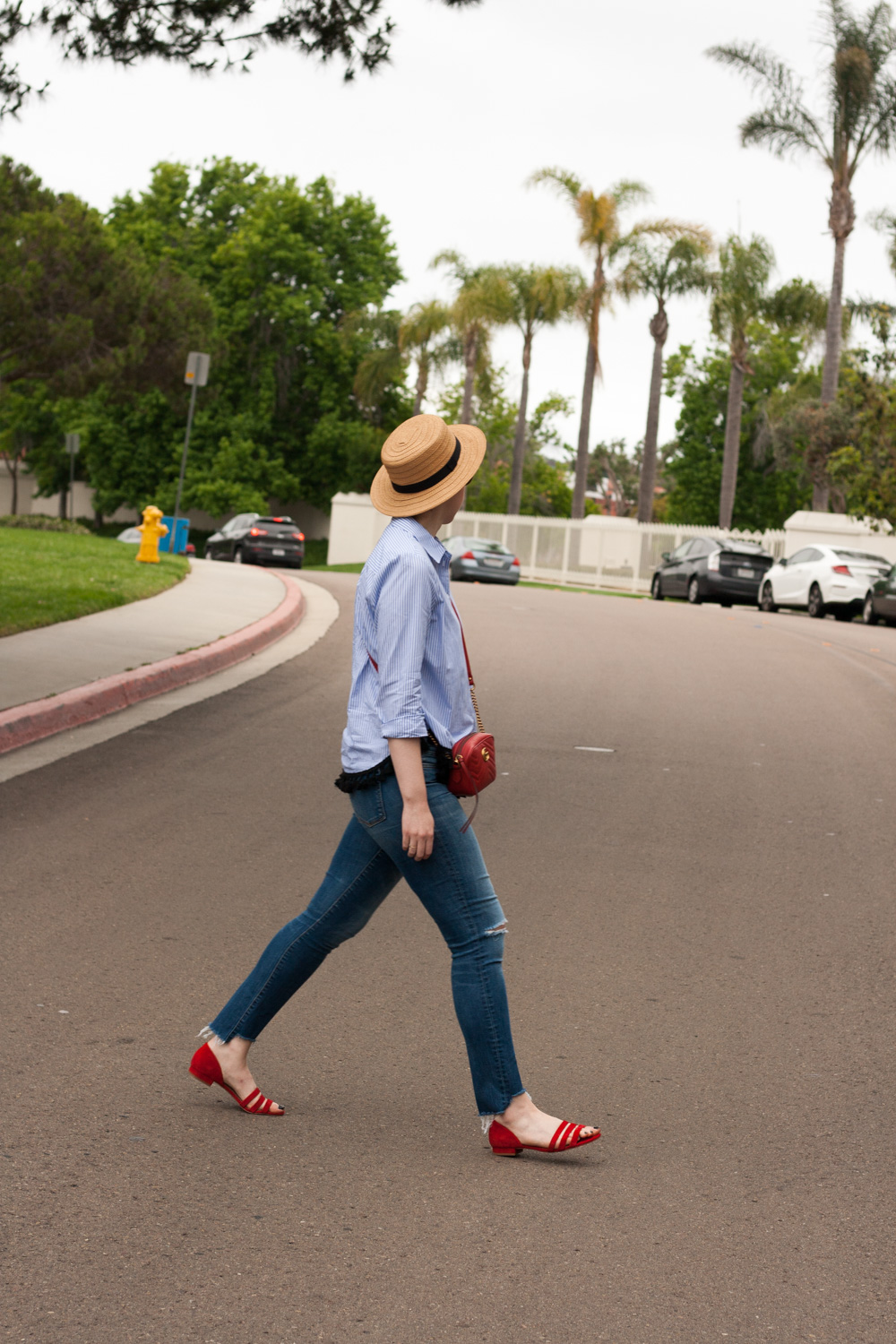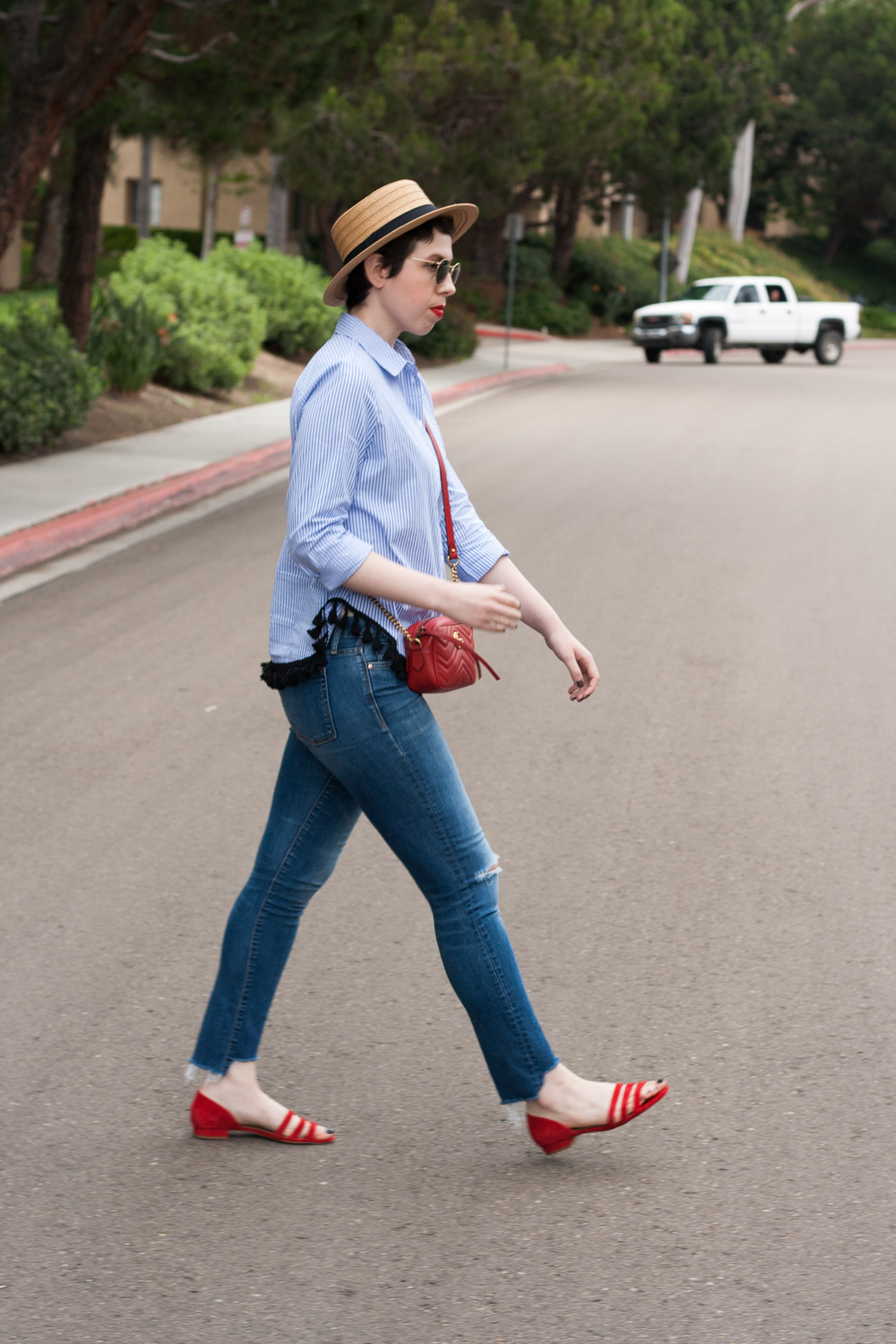 Shirt: Target; Pants: Loft; Shoes: c/o Madewell; Hat: Nordstrom; Bag: Gucci; Sunglasses: Ray-Ban
Disclosure: This post contains affiliate links, which means that if you purchase a product through one of my links, I make a small commission.
If you know me at all, you know my love for stripes runs deep. I wear them so often, I consider them a neutral. In general, I tend to favor horizontal stripes, typically of the black and white variety.
Though lately, I have been loving a good vertical striped shirt. And this Who What Wear tasseled shirt in blue stripes is no exception. I think the blue stripes make for a perfect Spring update and the tassels add so much interest to an otherwise simple shirt.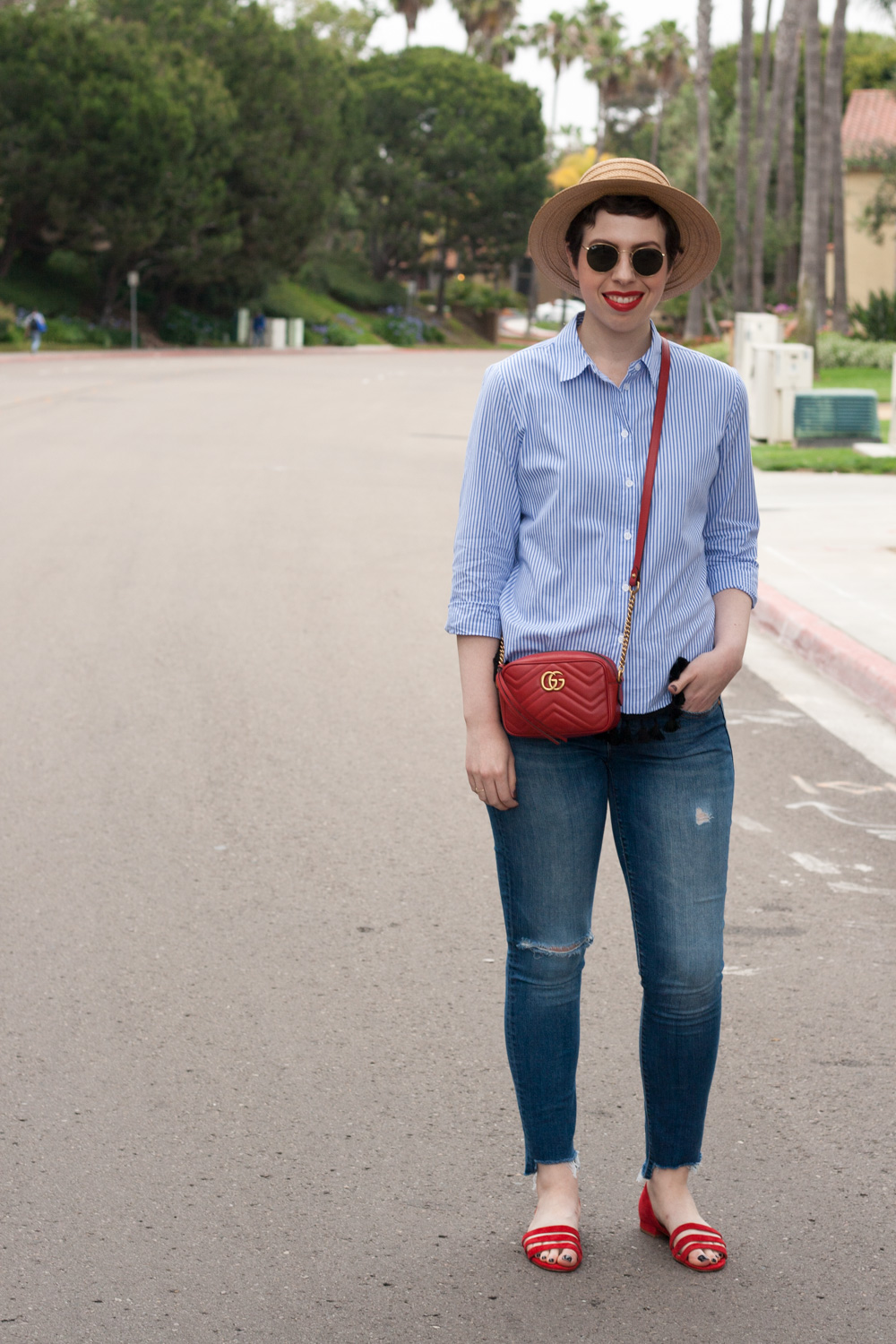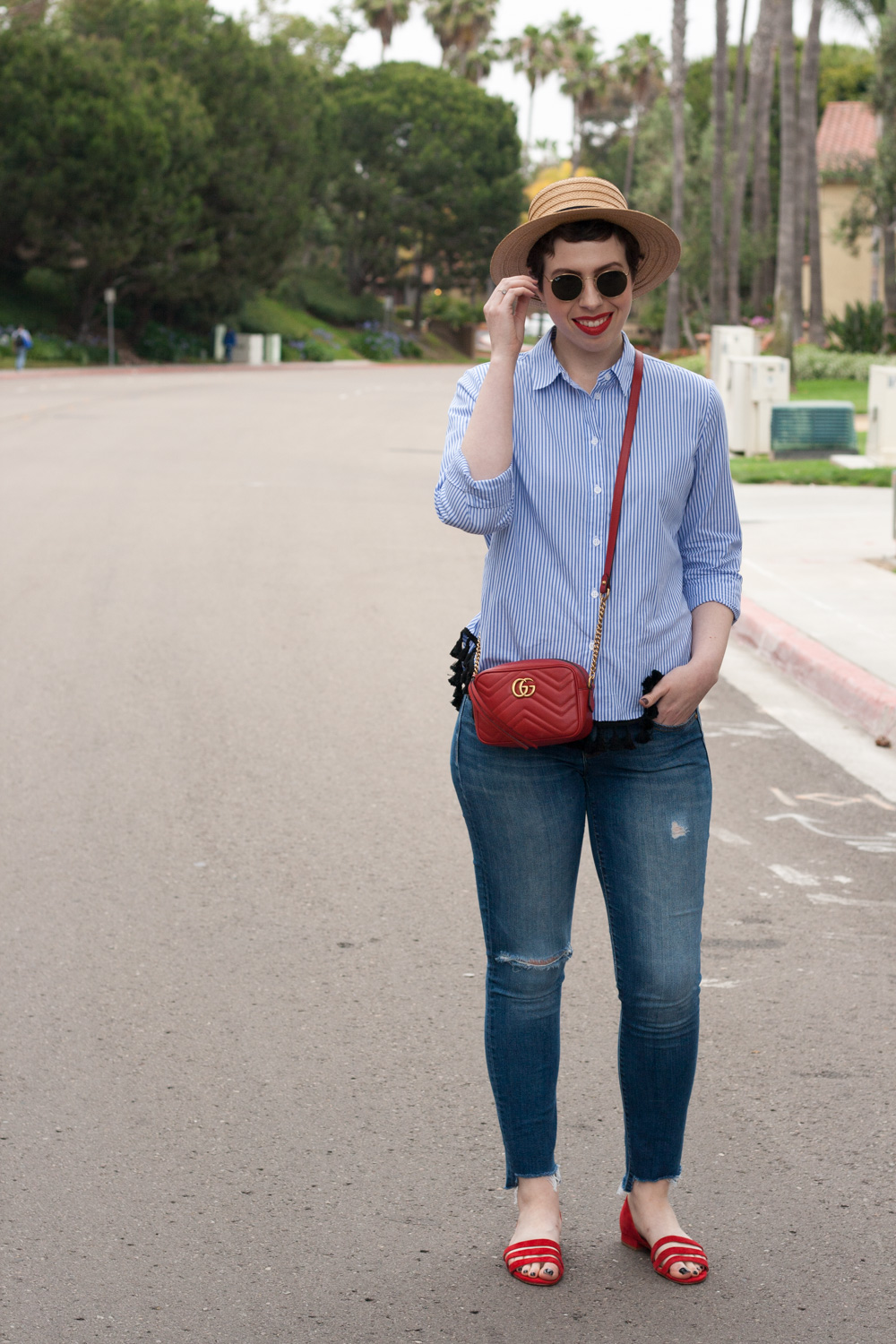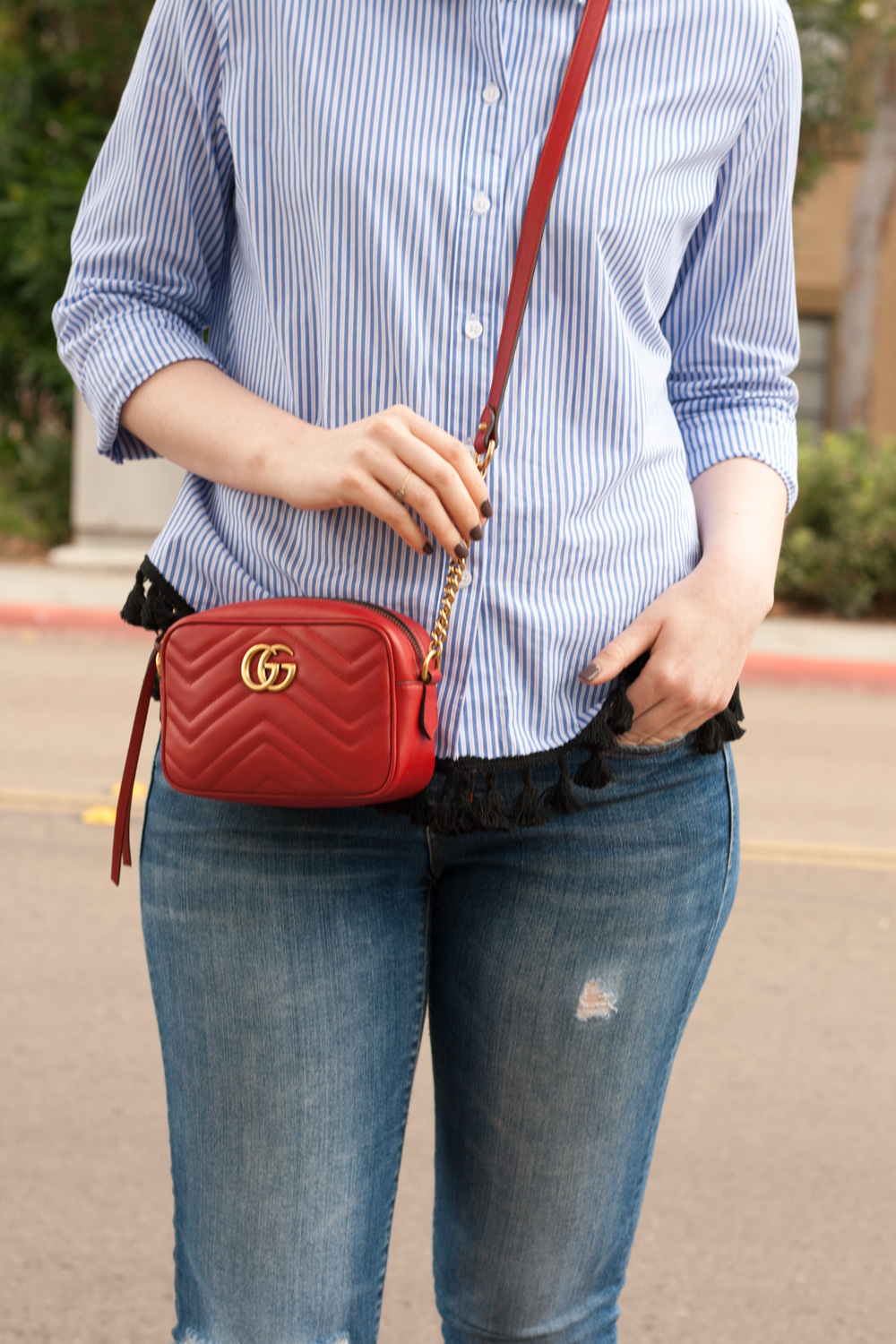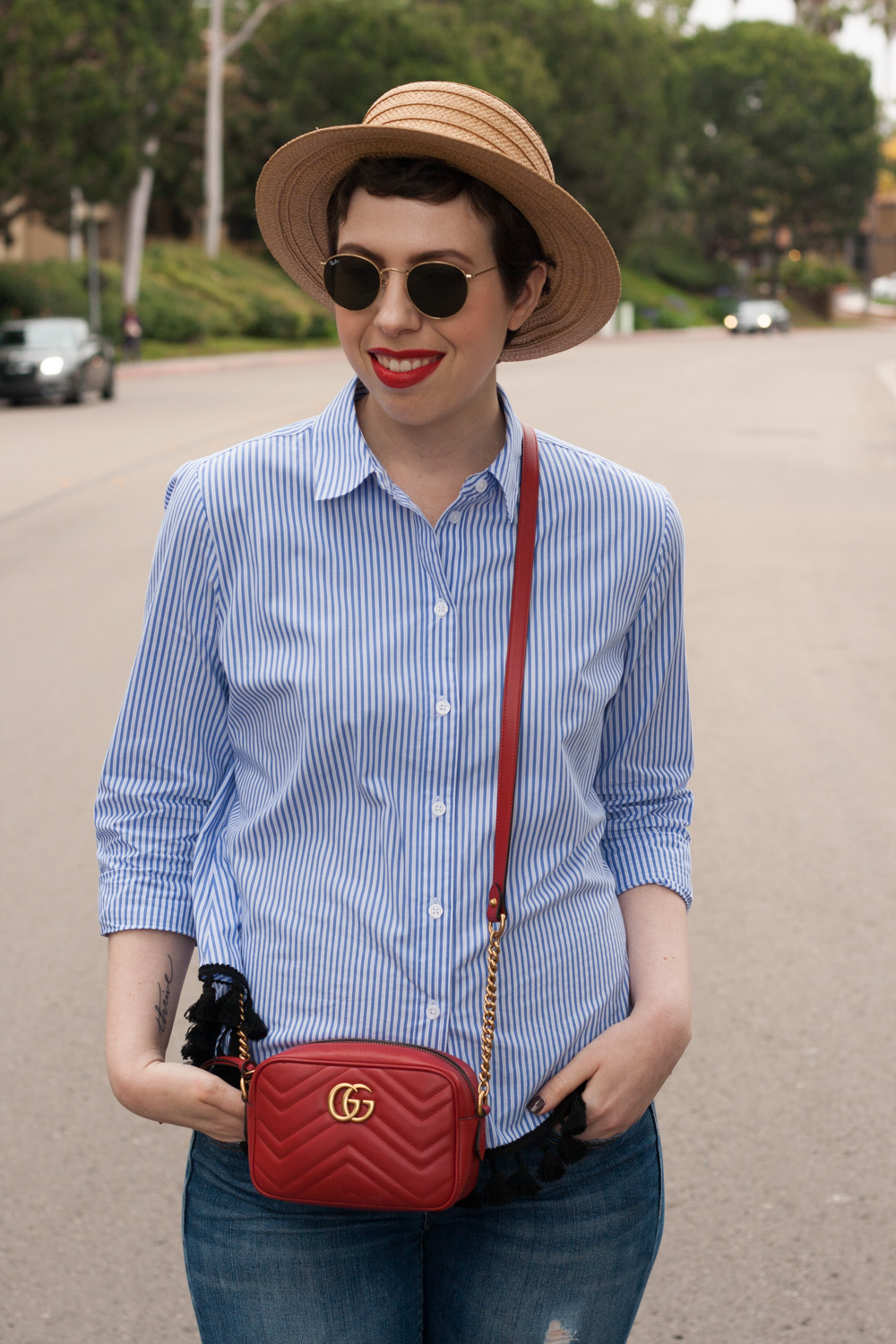 I've also been really into hats lately. It's funny because once my hair grew out long enough to no longer need a cover-up, I swore I'd never wear a hat again. I was just that sick of them. Now that my hair is quite a bit longer, I've been having fun incorporating them into my looks again. I've been looking for a cute boater hat for some time now and at under $30, this one can't be beat!
I feel like hats are such a great, easy way to accessorize an outfit. And for those of you who think you can't pull off hats, and I know there are plenty of you out there because I hear it all the time, you CAN. You just need to find the right hat, in the right size. Trust me!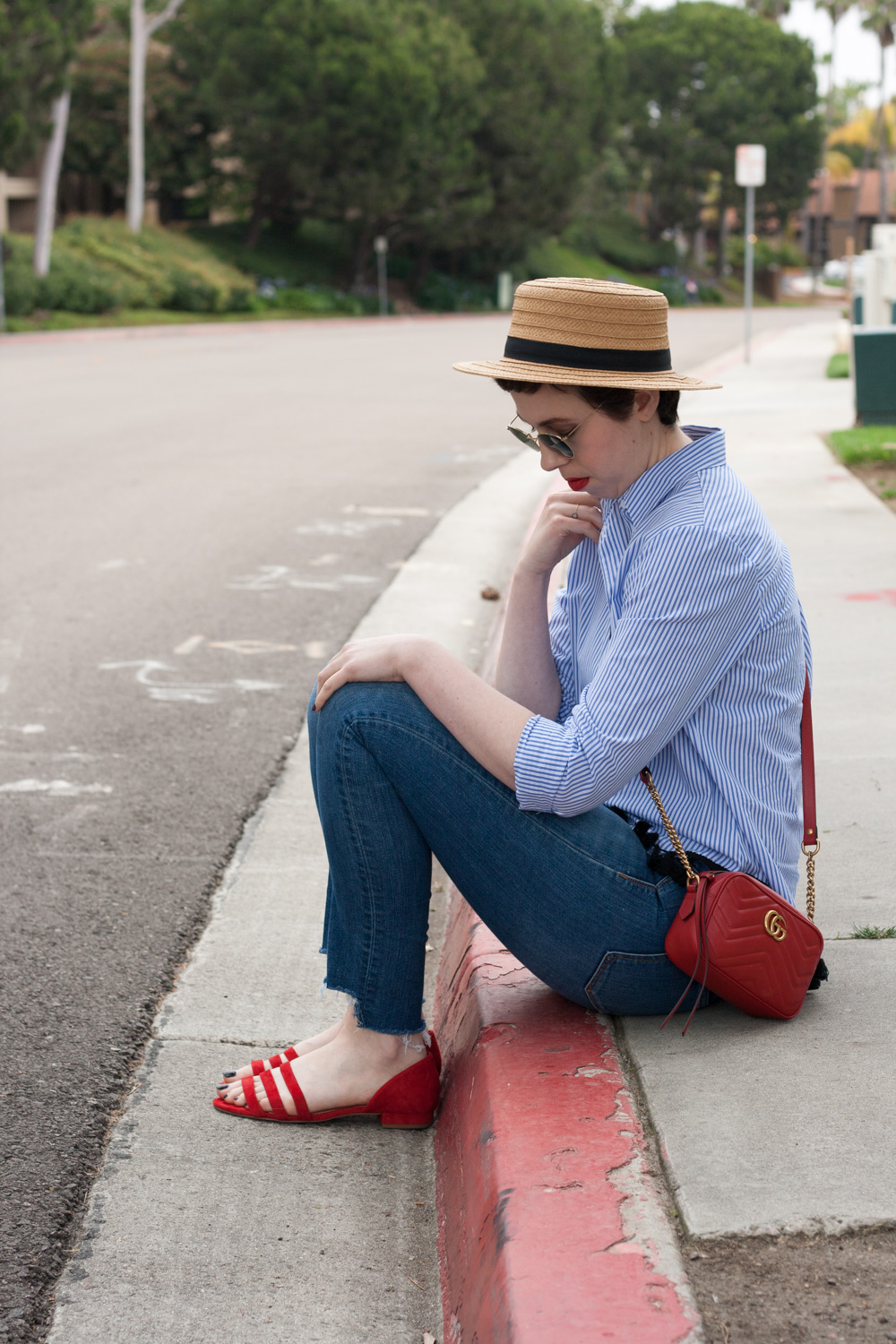 Finally, we move to the piece de resistance of this outfit: these red Leila beauties from Madewell. I fell in love with them the moment I saw Mara Ferriera of M Loves M snap a picture of the sage green version in an Insta story a while back.
Before recently, I'd never really thought of myself as someone who liked the colors red, but lately, I've found myself gravitating towards small red accents, so these sandals are right up my alley. I feel like a little pop of red is the perfect compliment to a neutral outfit. I especially love them with...you guessed it, stripes! Looking forward to wearing these all Summer long.
Hope you're having a great day and as always, thanks so much for stopping by.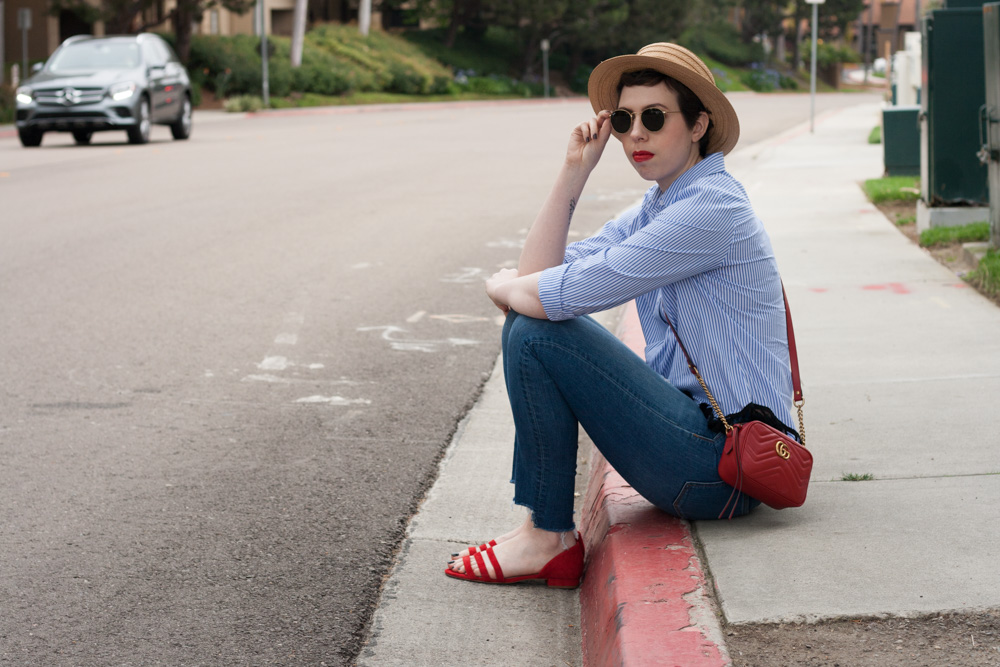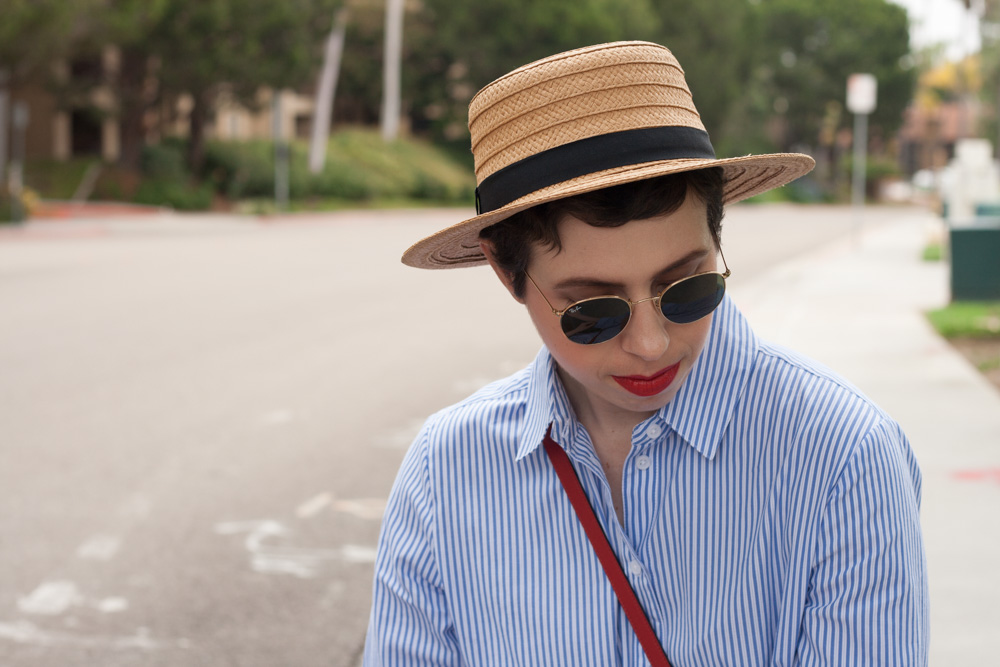 Shop the look