NYC Travel Diary Day 2: SOHOpelessly Happy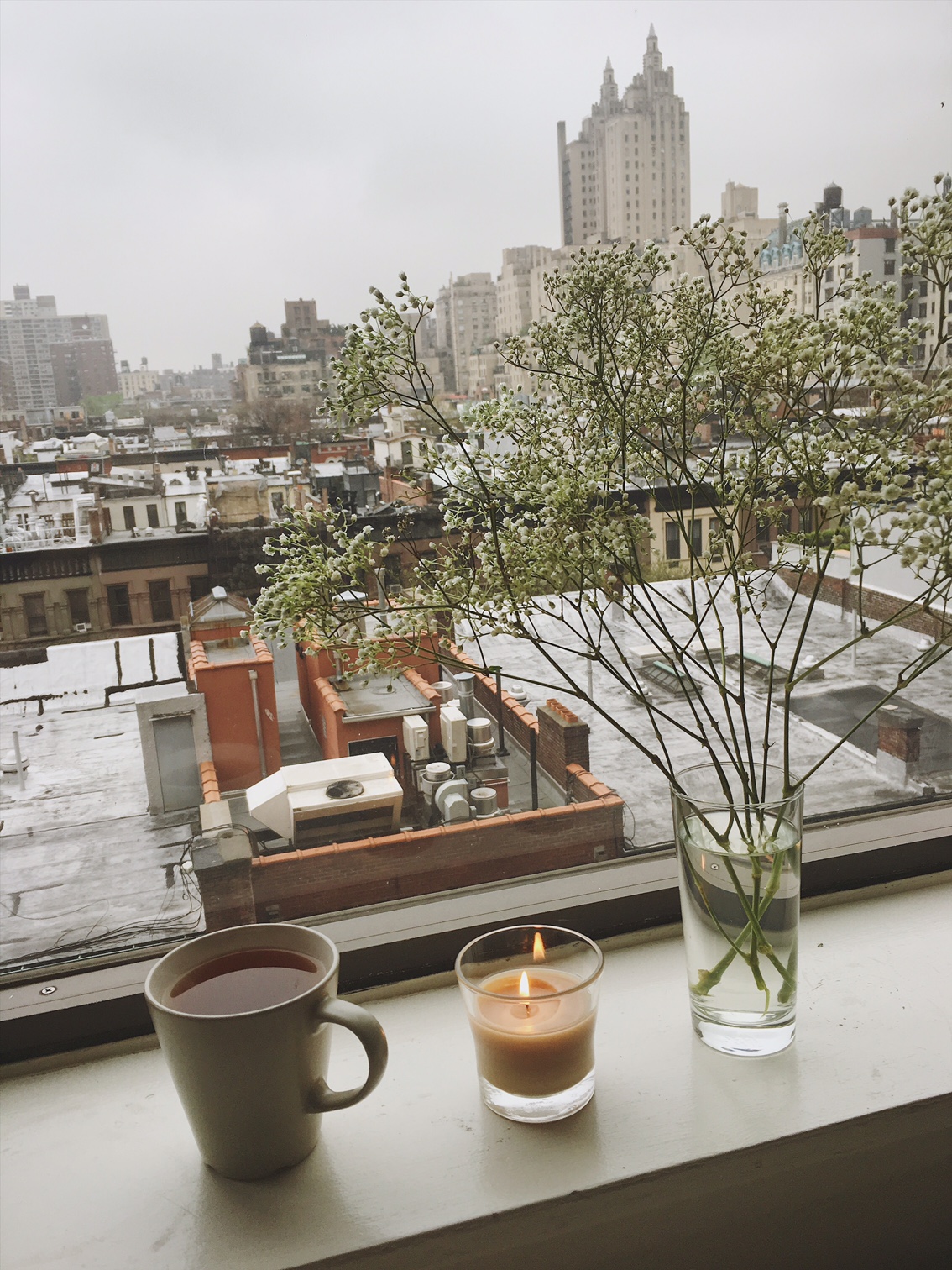 My favorite spot in our little apartment.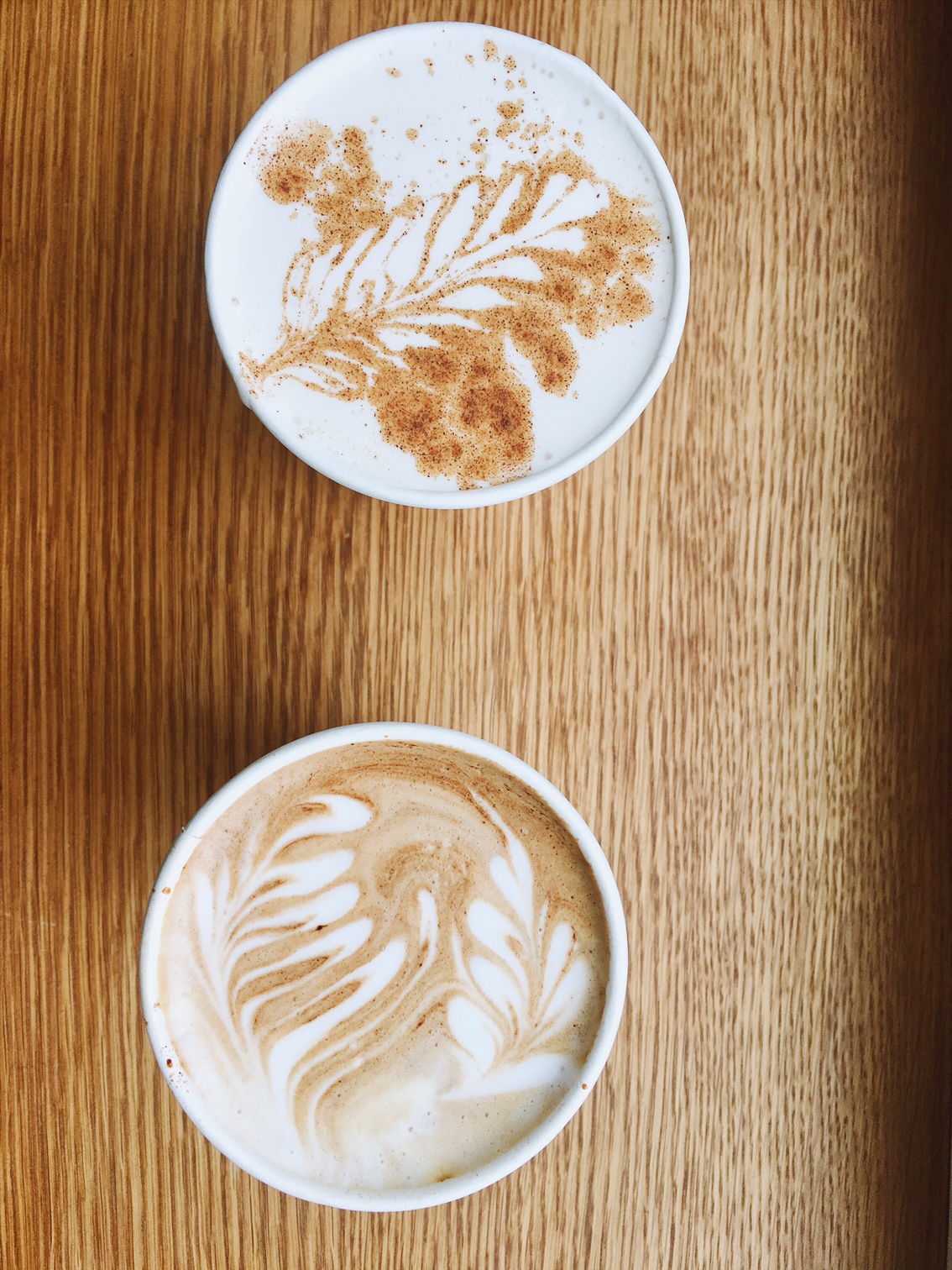 Chai latte and mocha from Citizens of Chelsea.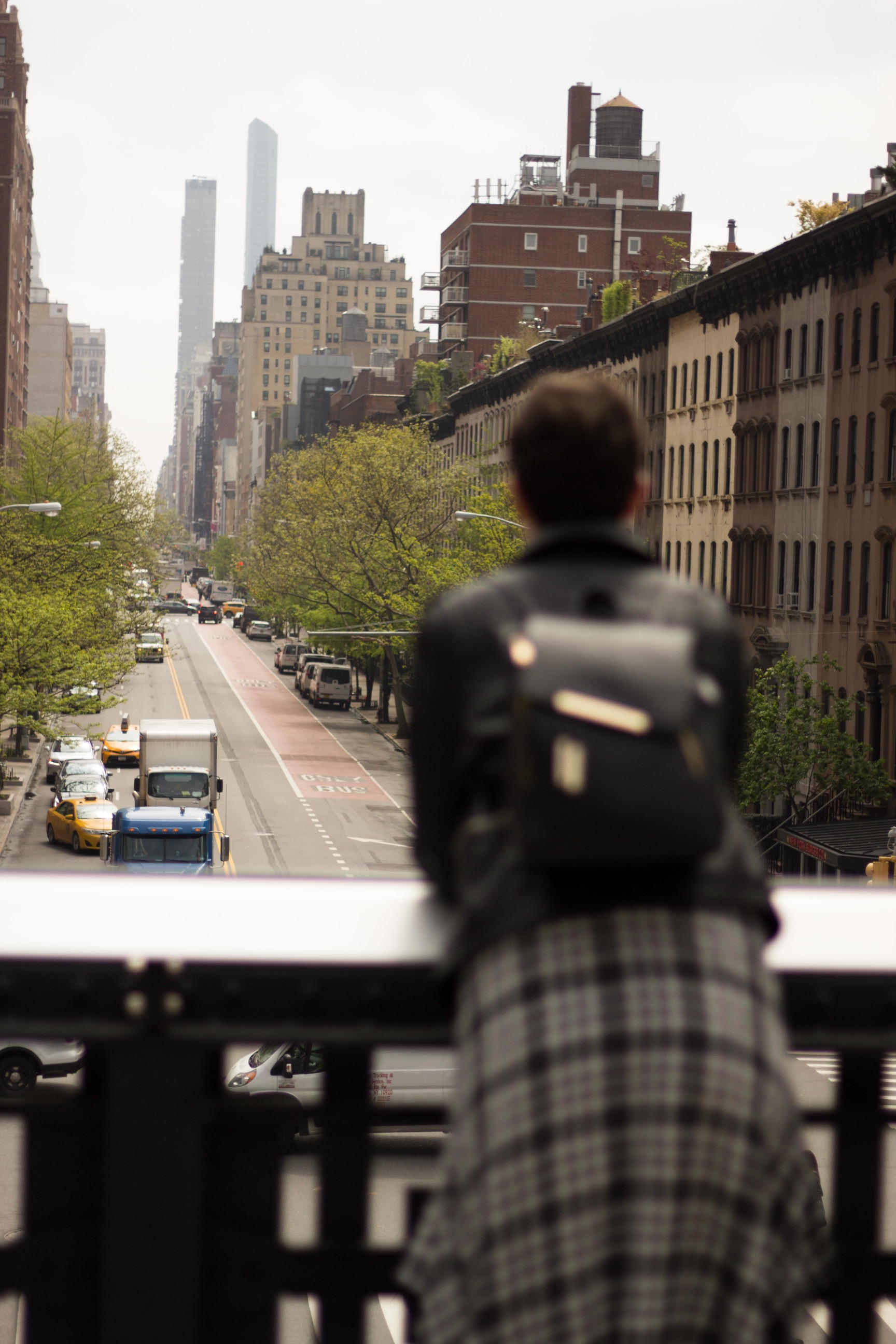 Gazing out upon my domain. JK. But, I mean, it is called "Chelsea."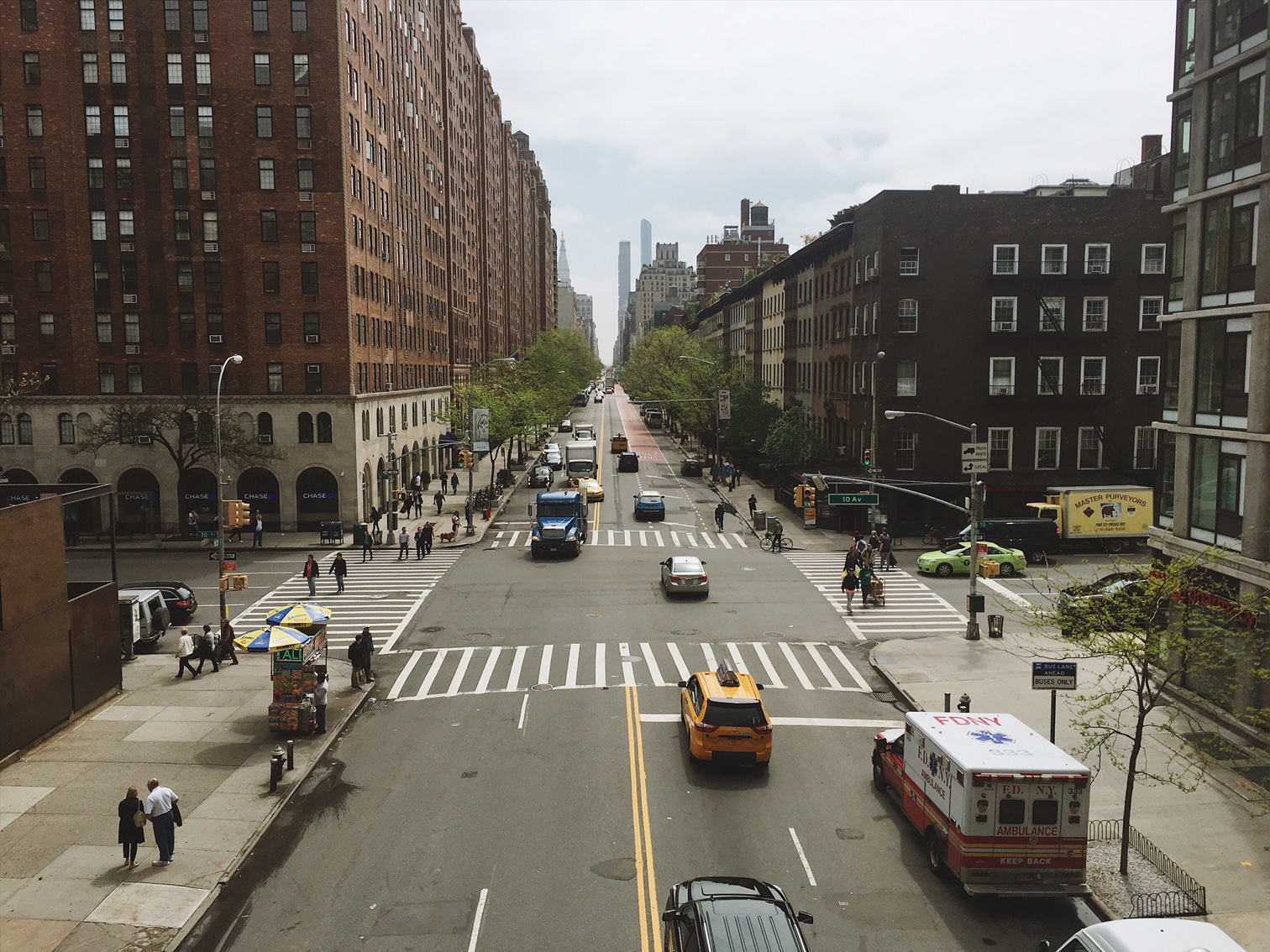 View from the High Line in Chelsea.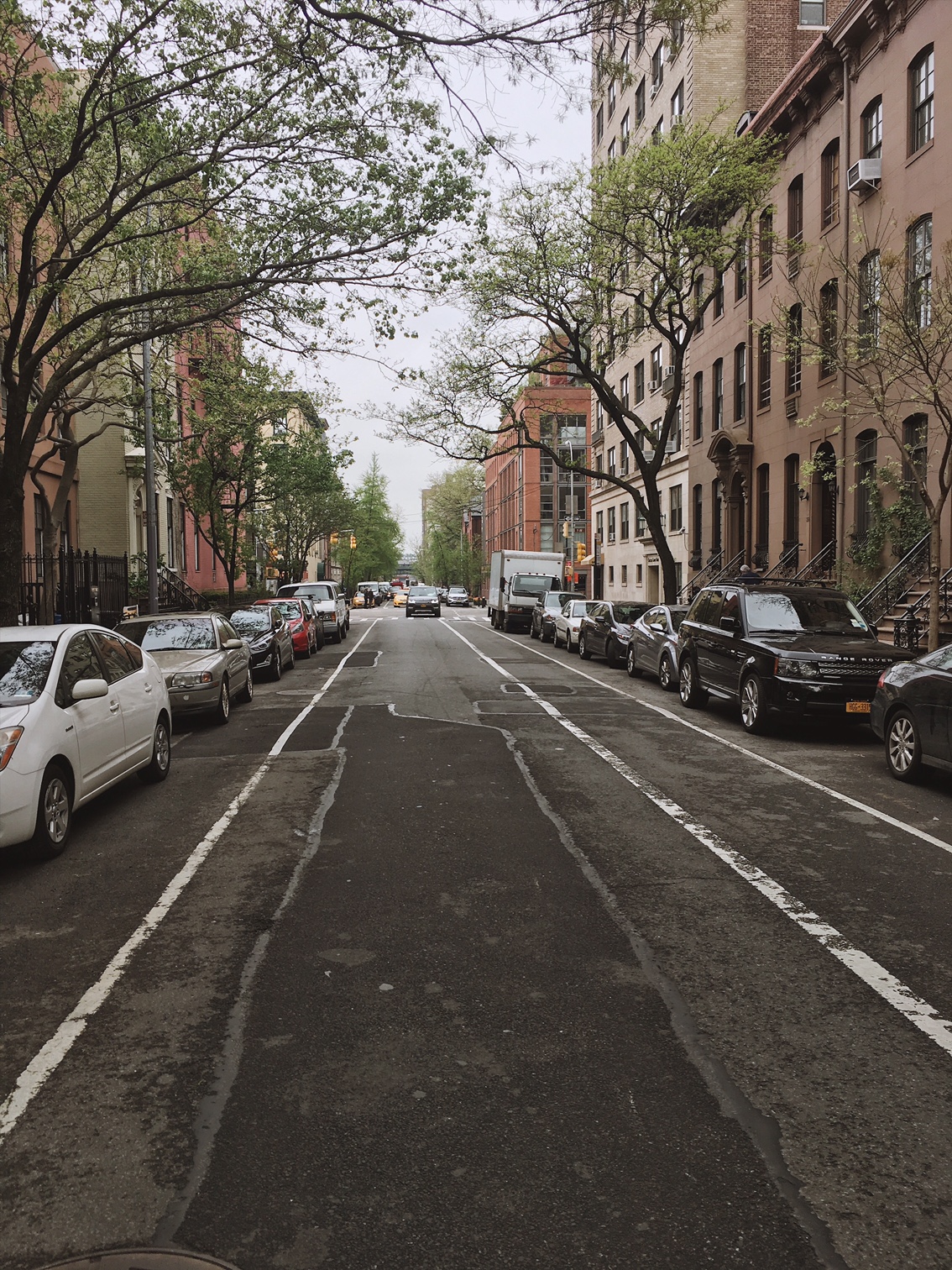 Street in Chelsea.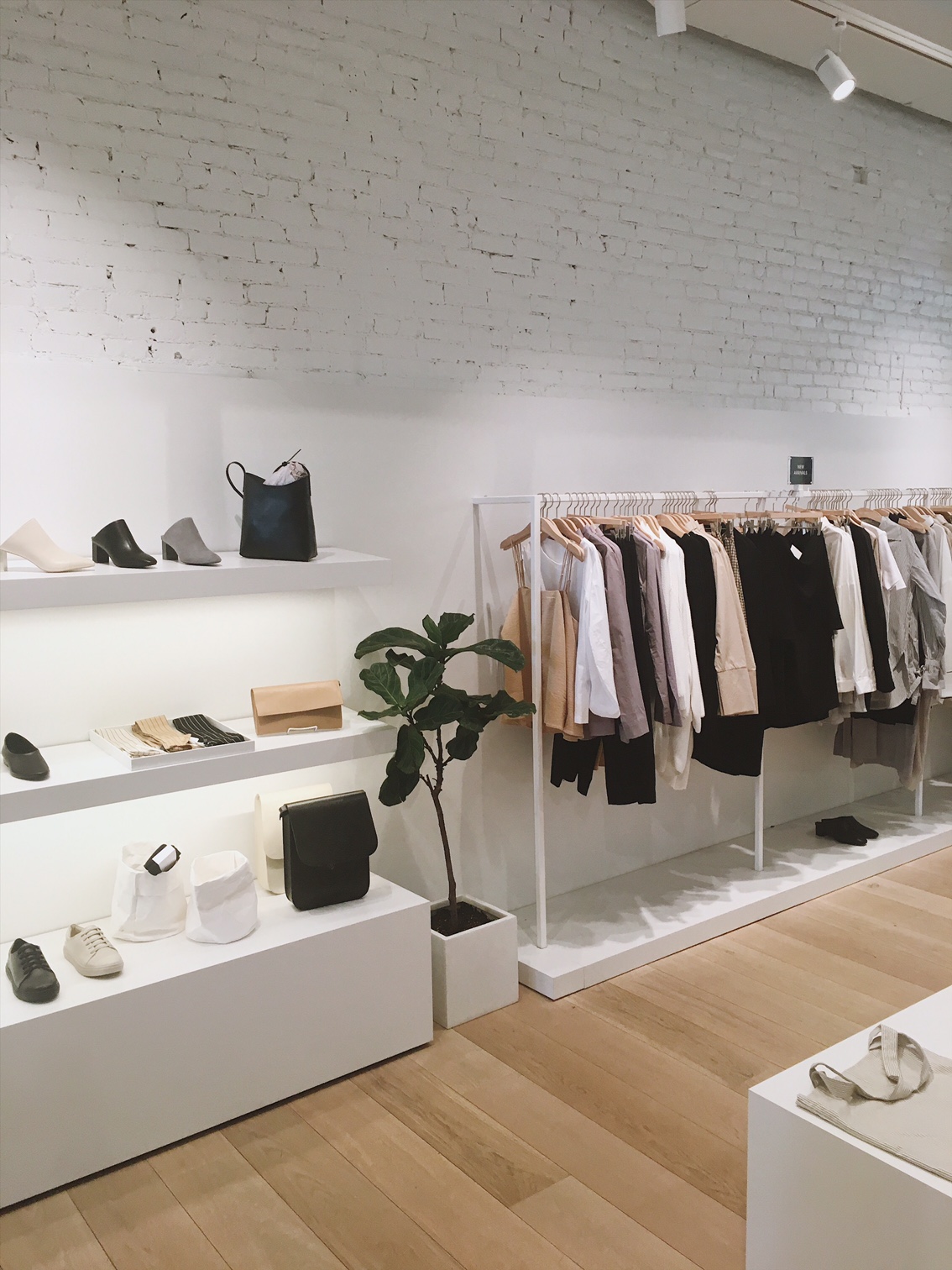 Beautifully curated Oak & Fort in SOHO.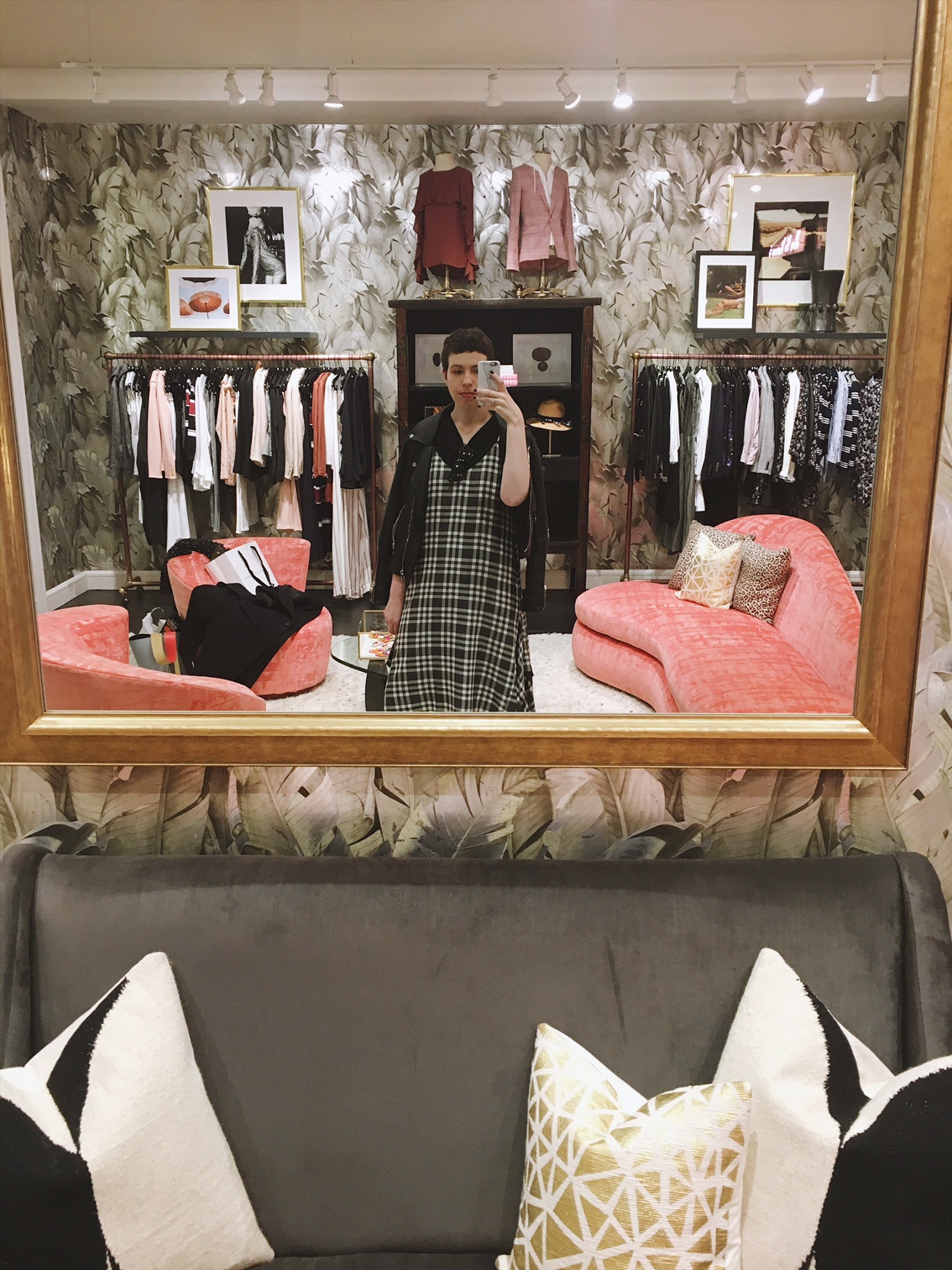 Newly opened Veronica Beard store in SOHO.
Day two was actually our first full day in New York. I woke up around 8:00am and padded out to our living room to drink some Lady Grey on the couch next to the giant picture window overlooking the city. This spot has quickly become my favorite in our apartment. I love the light that comes in through the window, the city below, and the park in the distance.
Wednesday was a full day of travel and quite a bit of walking, so David slept in until 9:00am on Thursday morning, while I read my bible for a bit. When he woke up, we quickly got ready and headed out the door. Side note: while I do miss my long hair, it's definitely convenient only needing to do my make-up to get ready. I'll certainly miss the ease of it once my hair is long enough to need styling.
First stop of the day was Citizens of Chelsea for some coffee and a quick bite. We sat in front of the window while we ate and did some fun people watching.
Next, we headed to Doughnut Plant. We took the High Line to take in some of the impressive city views. Once we arrived, we each ordered two donuts. Me: the pistachio and blueberry cake donuts. Him: the Brooklyn Blackout (chocolate, so good!) and the vanilla blackberry-filled glazed donut. We ate our donuts (and milk!) and then hopped on the B train to SOHO.
We got off at 14th, wandered a bit, and then happened upon a cool, minimalistic clothing store called, Oak & Fort. The store was beautifully curated and the neutral palette screamed of Chelsea (the girl, not the neighborhood). I purchased a few dainty rings and a long-line necklace and then we hit the streets again.
Next, we made our way to ANTHOM, a store that features a series of different designers hailing from Brooklyn all the way to Sweden. The shopkeeper was extremely friendly and was delighted to explain where each piece came from. She even gave us some recommendations for similar stores back in San Diego that we're eager to check out!
From there, we went to Wolf & Badger. This store also consisted of small segments, featuring various designers, as well as a brief introduction to each of them. My personal favorites were the Egyptian design duo, Okhtein.
We explored some other stores in the nearby area and then made our way back to the Upper West Side where we regrouped for a bit, i.e. I took a shower because I felt sweaty and gross, and then we hopped on the C train to Chelsea to grab some dinner from our favorite Mexican place (leave it to the San Diegans to find the Mexican food in New York), Los Tacos No. 1 and ordered three tacos each.
And obviously, no vacation is complete without dessert after dinner every night, so we walked over to Ample Hills Creamery and got some ice cream. I ordered the Raw Deal (think chocolate chip cookie dough, but with tons more cookie dough than you'd expect) and David ordered half Raw Deal/half Ooey Gooey Butter Cake (self-explanatory). You know, only mildly indulgent...
We walked off some of our gluttony and then slowly made our way back to the apartment. Only a day and a half in and this trip has already been everything I could want. It's so fun being back in the city and remembering things from the last time. Makes it feel homier.
It's also kind of nuts to think that the last time we were here was mere months before my diagnosis and now we're here mere months after me being cancer-free. Full circle, if you ask me, making this trip feel all the more appropriate and monumental.
Until tomorrow, friends. As always, thanks for stopping by.