NYC Travel Diary Day 3: Midtown Meanderings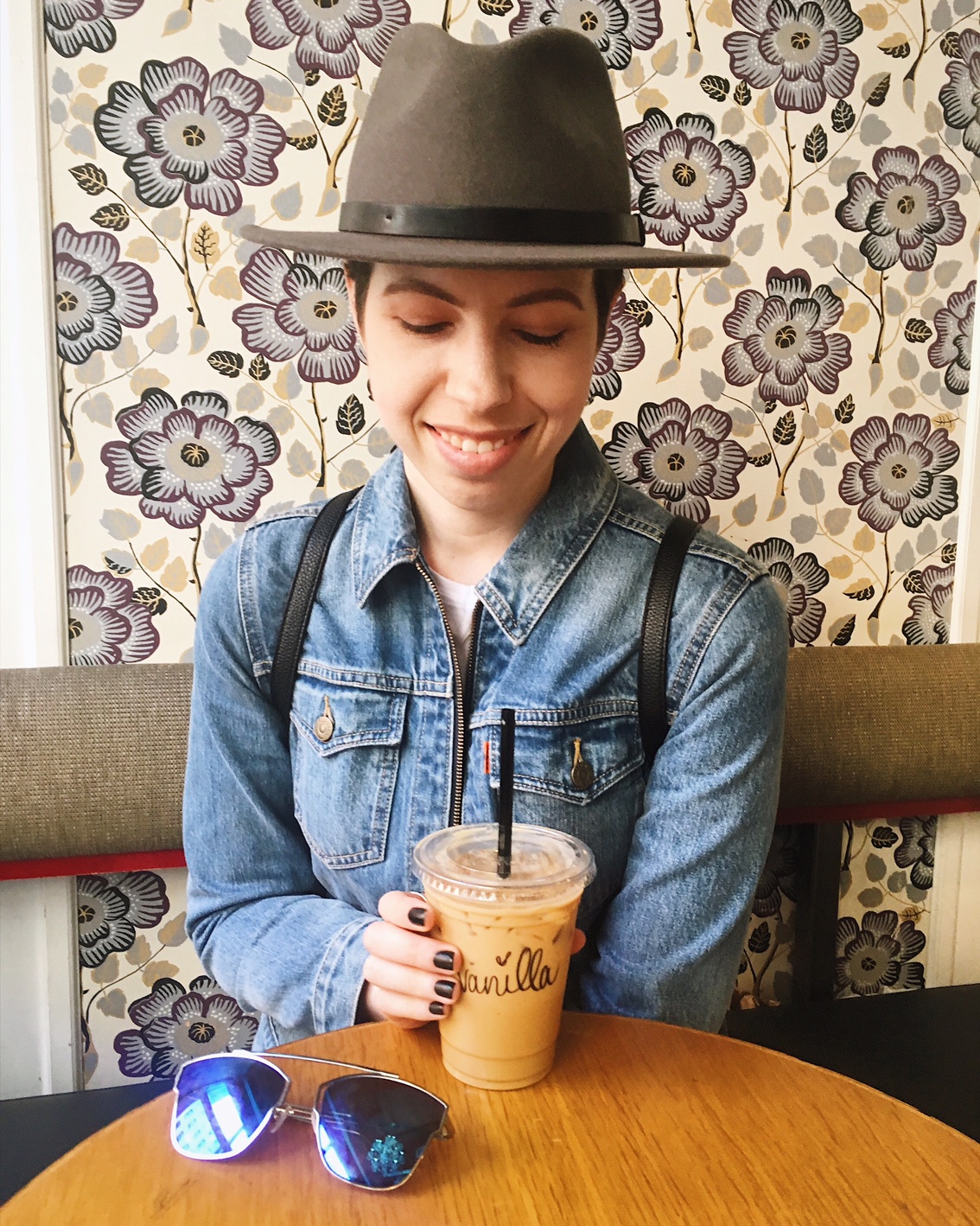 Vanilla latte at Culture Espresso.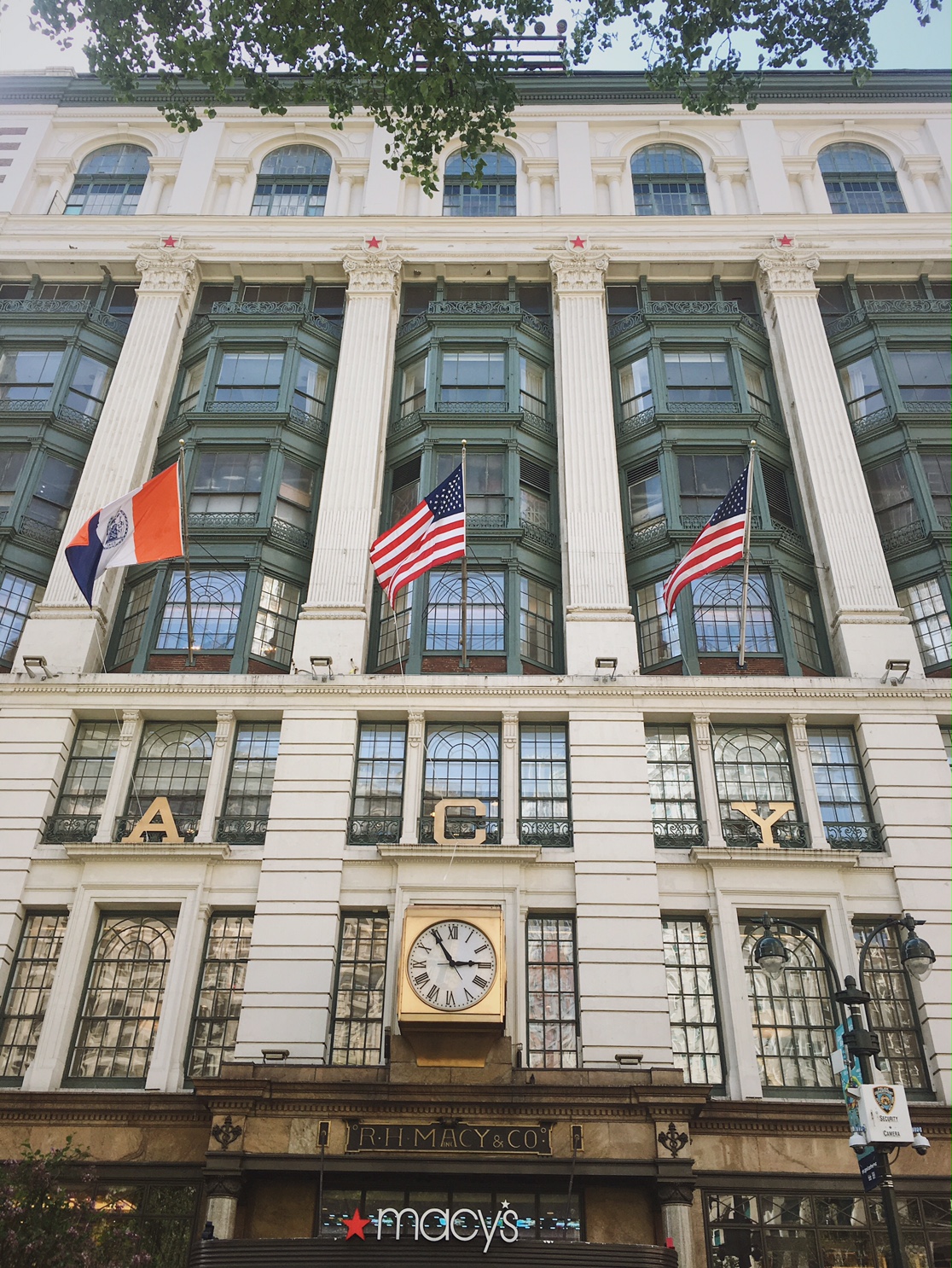 Macy's in Herald Square.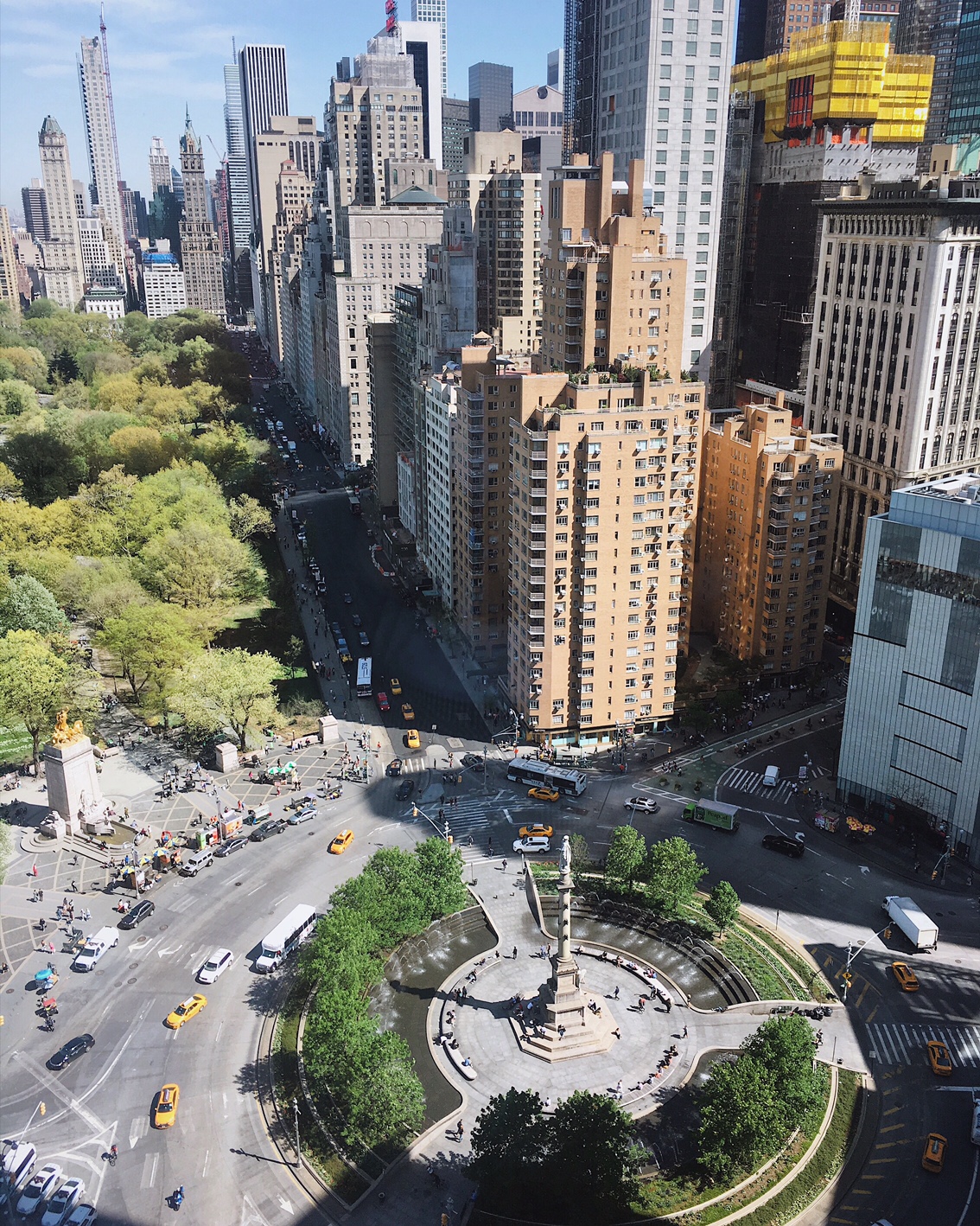 Columbus Circle from the 36th floor of the Mandarin Hotel.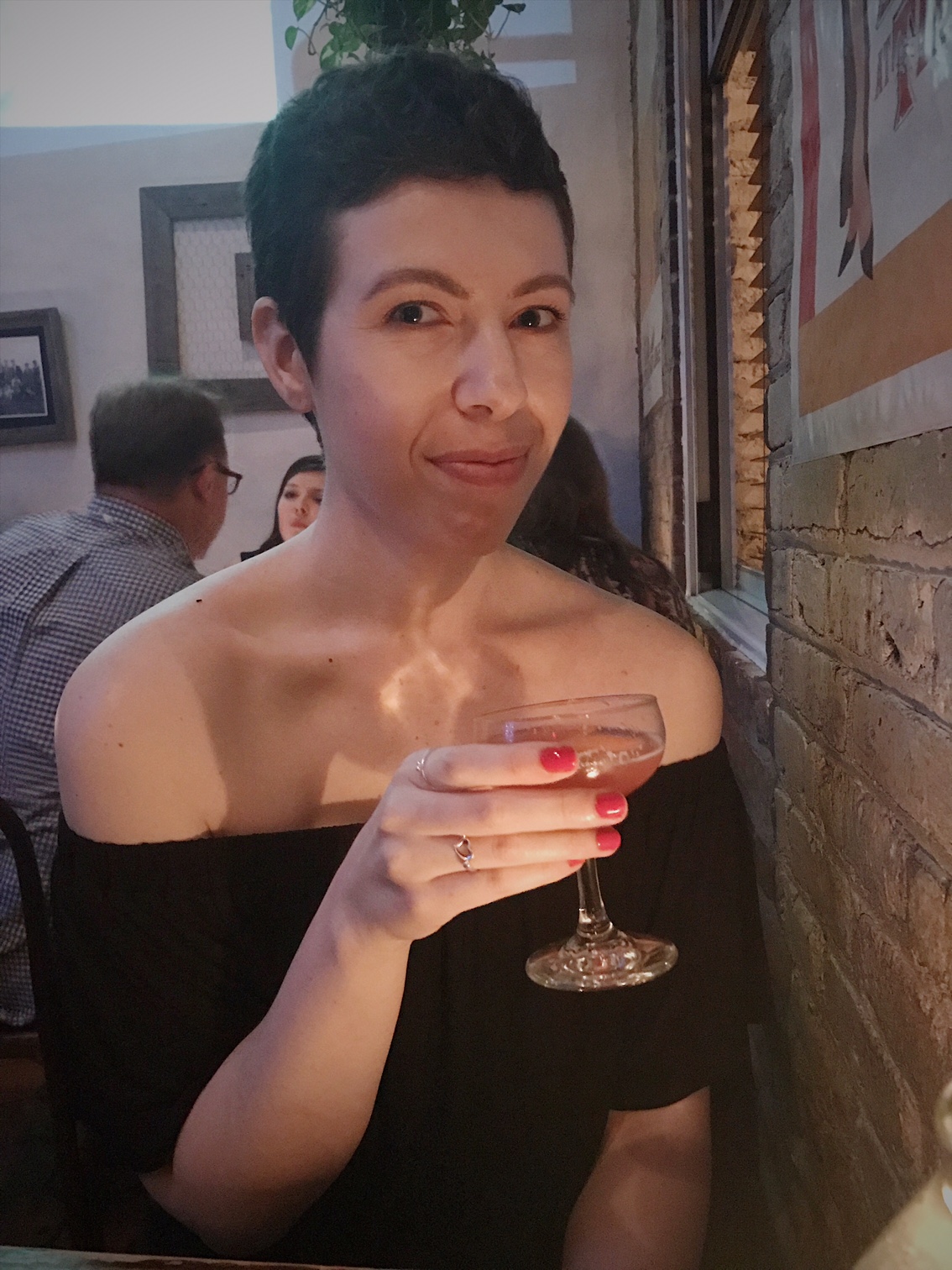 Dinner and drinks at Bea.
Friday was another day filled with a ton of walking and exploring; mostly around Midtown this time. We woke up, got ready, and then headed toward Best Bagel and Coffee for, well, the best bagel, sans coffee. Really and truly, they are delicious, but extremely filling, so be prepared to be stuffed to capacity if you visit.
We took our bagels to-go and ventured off to find some coffee. We made our way to Blue Bottle Coffee next to Bryant Park. The coffee would have been good, were it not for the overly pretentious barista, who, upon being asked what his favorite latte was, responded with, "There are no flavors. Everything here is natural..." So sorry for asking. What on Earth were we thinking?? But anyway, I'm getting off topic.
Feeling thoroughly unfulfilled in the caffeine department, we headed to a nearby coffee shop called, Culture Espresso. They had a vanilla latte with house-made syrup that was superb. They also had a sign that boasted of their "best chocolate chip cookie." Naturally, I was curious, so I had to order one. Now, I'm totally team Levain when it comes to chocolate chip cookies, but you guys, I kid you not, this cookie was a very close second. I will definitely be going back for another one sometime in the next week.
After our coffee fix, we walked over to the Macy's in Herald Square, where my old college roommate, Stacy, works as a buyer in the denim department. We perused the store for a bit and found a couple of awesome pairs of jeans, that will definitely be making an appearance on the blog in the weeks to come, and then Stacy came down to meet us for a bit. It was so fun getting to hear about her life in New York and catching up for a bit.
Next, we hopped on the subway up to Columbus Circle in hopes of snapping some aerial shots. I had read that the top of the Mandarin Hotel was a great spot to do so, so we walked through the lobby and rode the elevator up to the 35th floor. It was a restaurant with staggeringly high prices and disappointingly unimpressive options, but the maitre d allowed us to take some pictures.
On a whim, David decided to walk up the spiral staircase that led to the 36th floor to see if he might have a better opportunity to take a time-lapse photo on the GoPro. As luck would have it, the 36th floor consisted of a large ballroom that was being cleaned up from an event that took place night before. He asked the cleaning folks if he could set up his camera on the ledge for a bit and they said, "Well, I'm not going to stop you." It was pretty awesome getting to view Columbus Circle from our own private floor, and be able to take in all of the views without feeling pressed for time or like we needed to order food at the restaurant.
After David got the shot, we made our way back down and hit the streets in search of lunch. We were pretty hungry and desperate for a quick bite, so we stopped into a little Italian place called Parm and ordered some food. Honestly, nothing to write home about, but we were hungry, so anything was better than nothing.
We then went back home, freshened up a bit, watched some Harry Potter (there was a marathon on!) and then headed out for dinner to a cute little spot called <a href="http://www.beanyc.com/inside/" target=_"blank">Bea, near Time Square. The restaurant was so cozy and romantic and the food was delicious. I ordered the green pasta, which was spinach tagliatelle with marinated shrimp and David ordered the mushroom pizza. We stuffed our faces and then slowly made our way back to the subway a little worse for wear, but happy as clams to take the train home.
I won't go into too much detail, but there may have been a small incident that arose involving me and a finicky turnstile and resulted in a very friendly stranger opening up the emergency exit to let me through. Hey, I'm still learning!
All in all, it was another wonderful day in the city. Excited for tomorrow (which is actually today, as you're reading this!). We've got some fun things lined up, so stay tuned.
Hope you're having a great weekend and as always, thanks so much for stopping by.