NYC Travel Diary Day 5: Brooklyn-Bound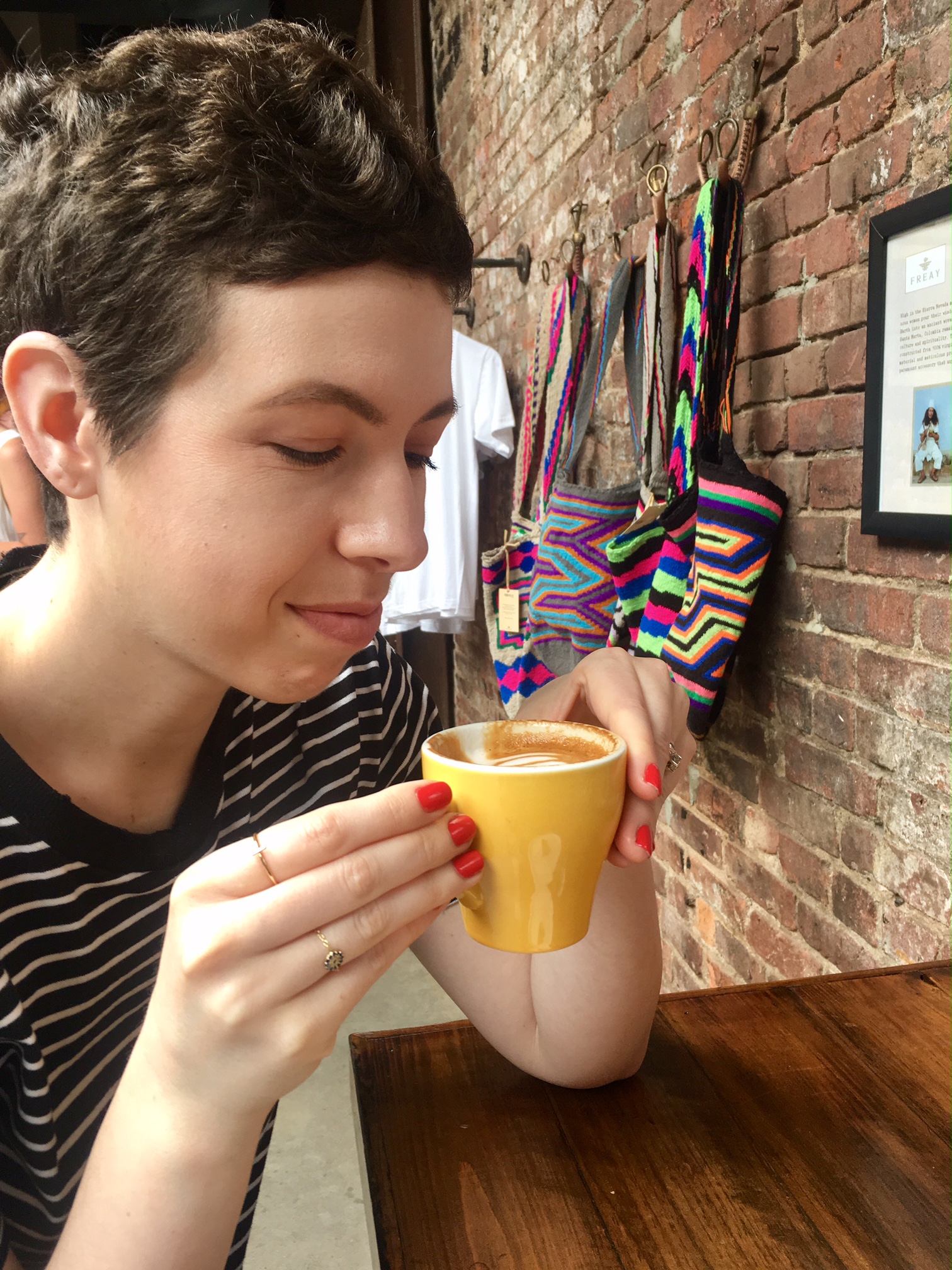 Cappuccino at Devocion.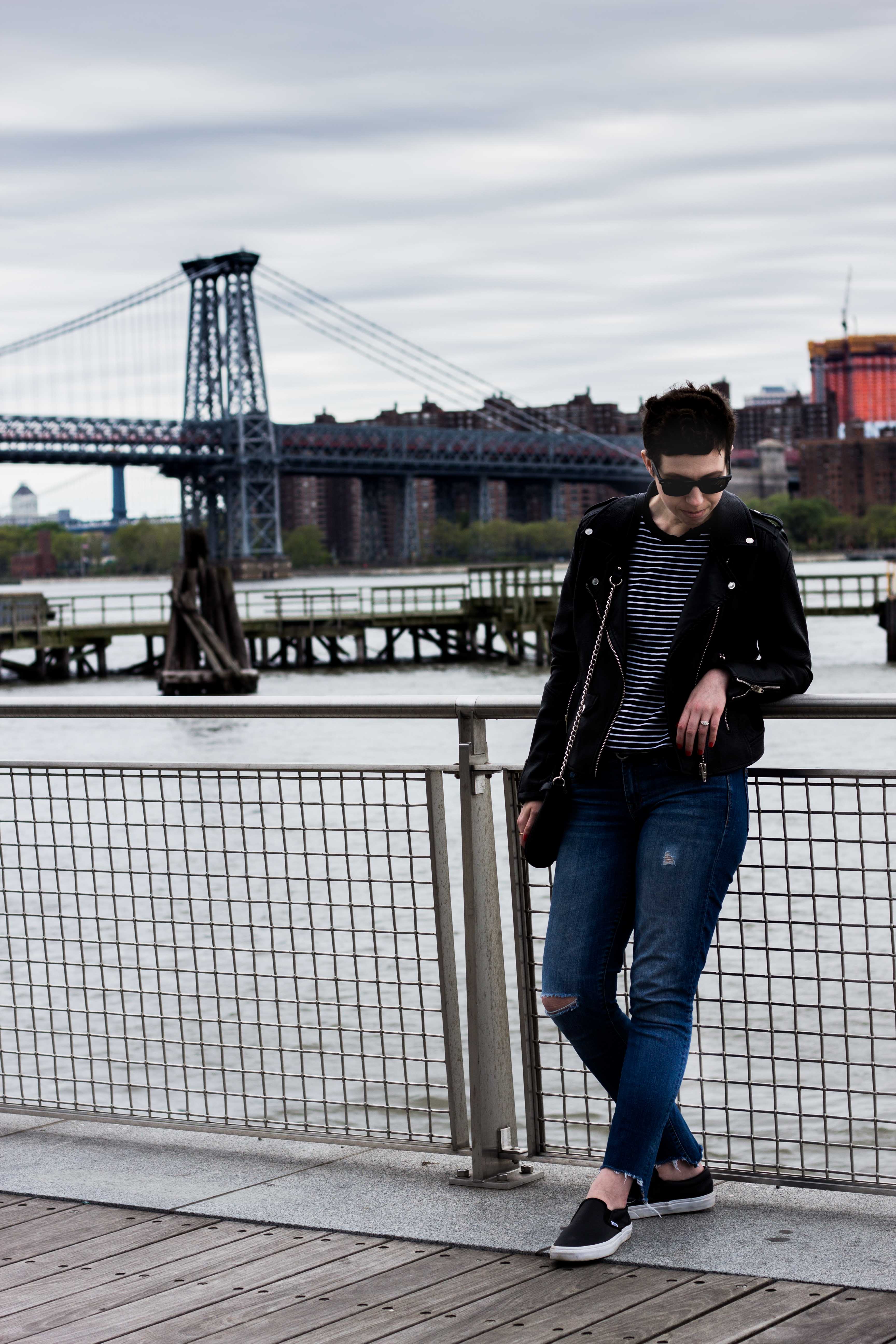 In front of the Williamsburg Waterfront Piers.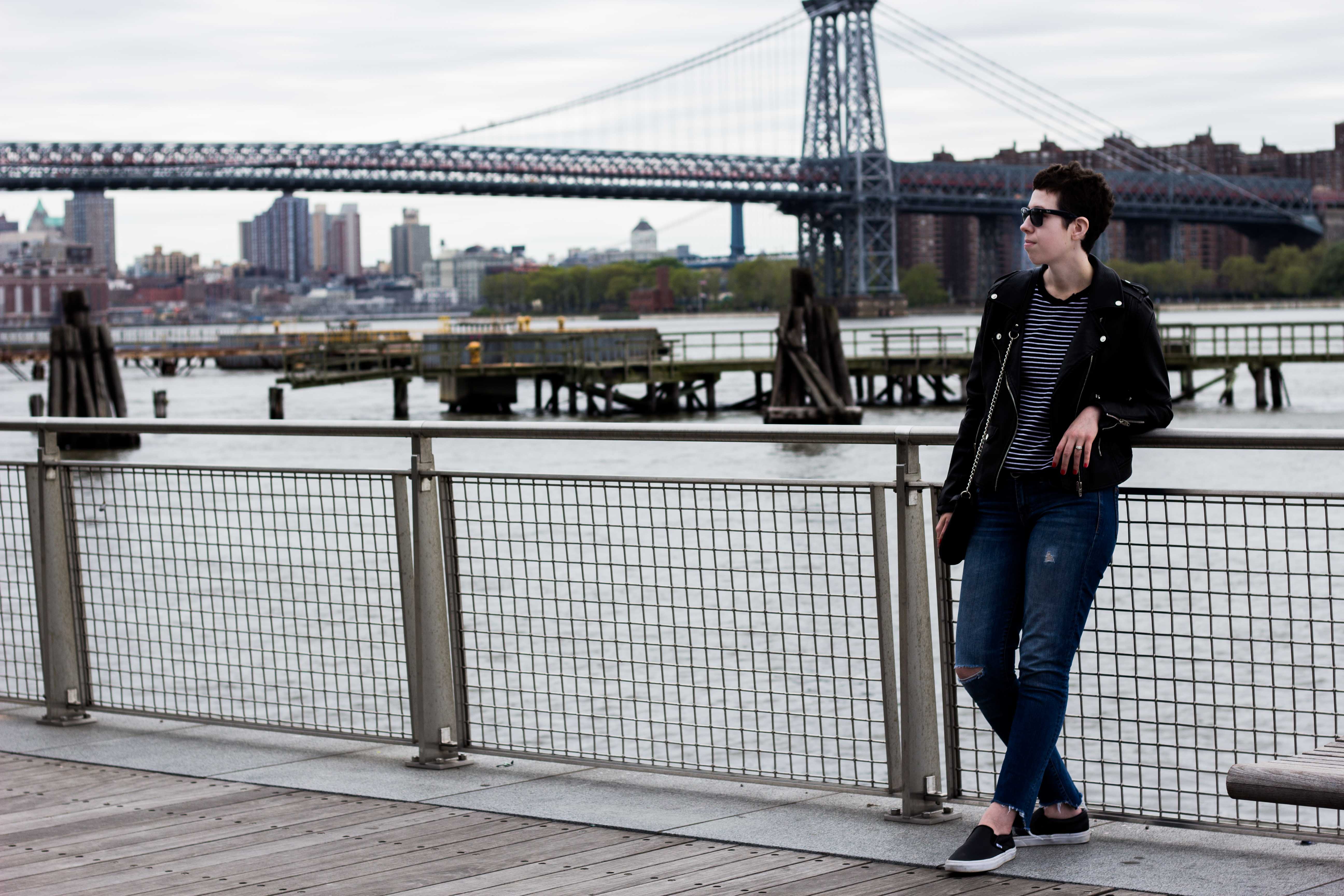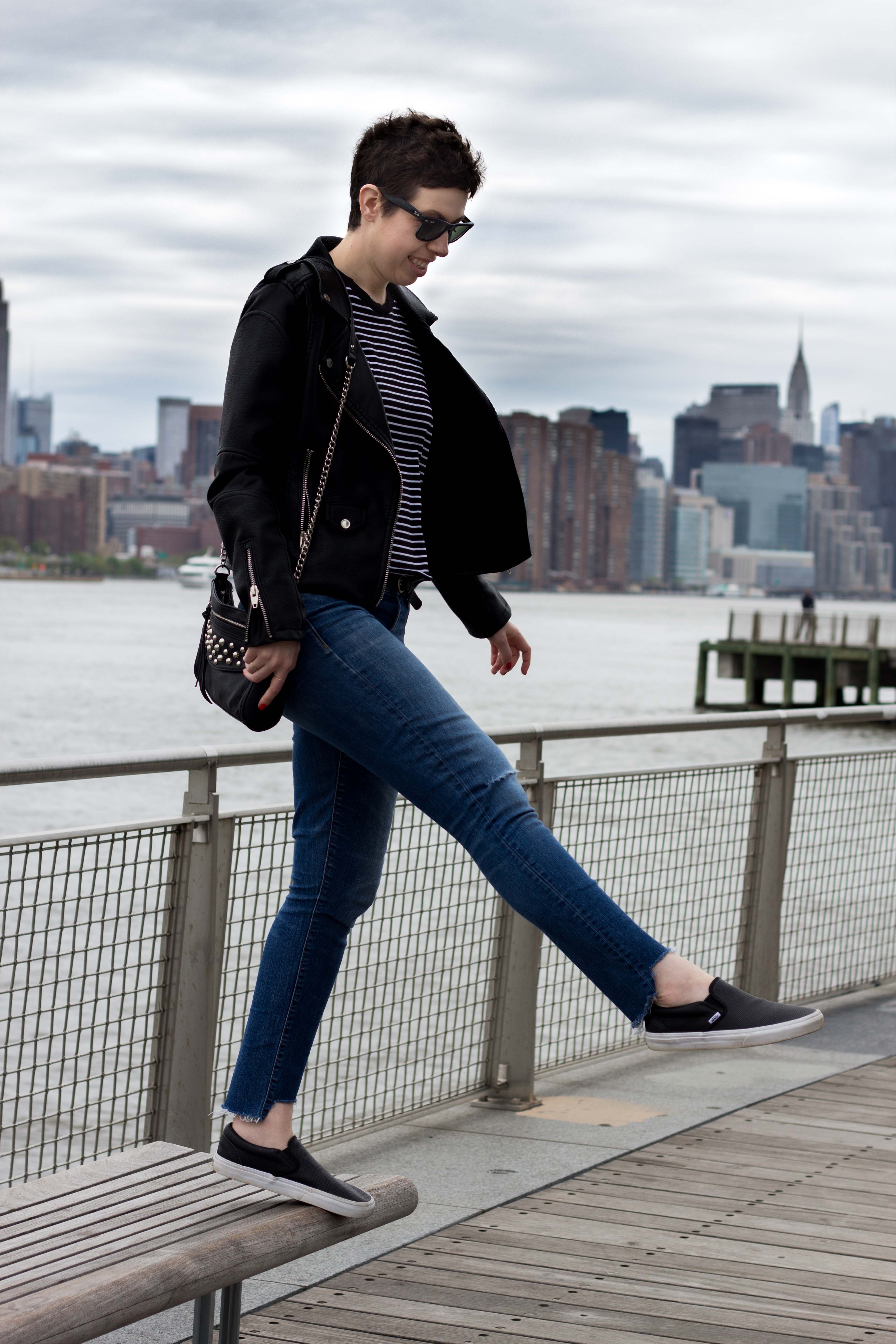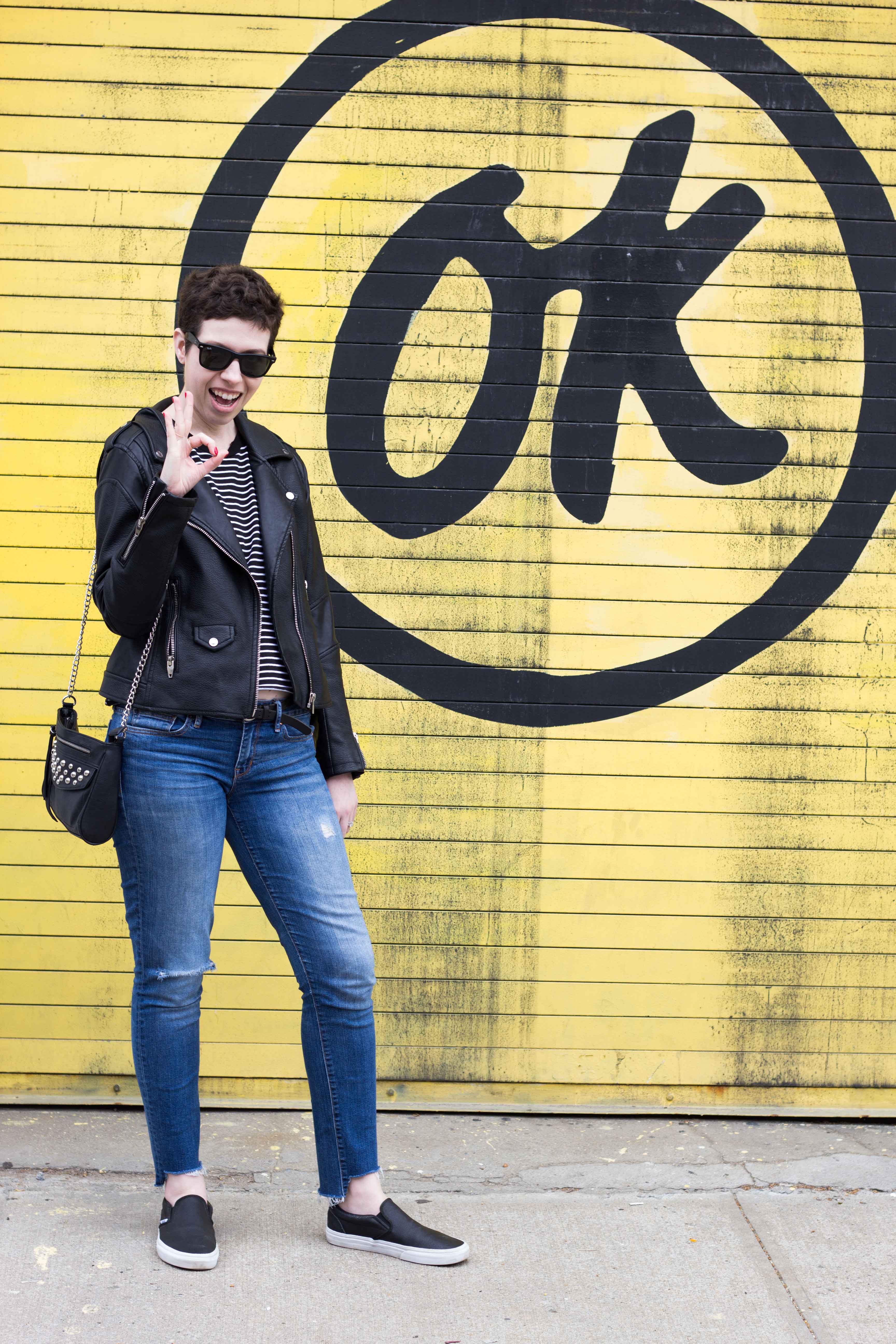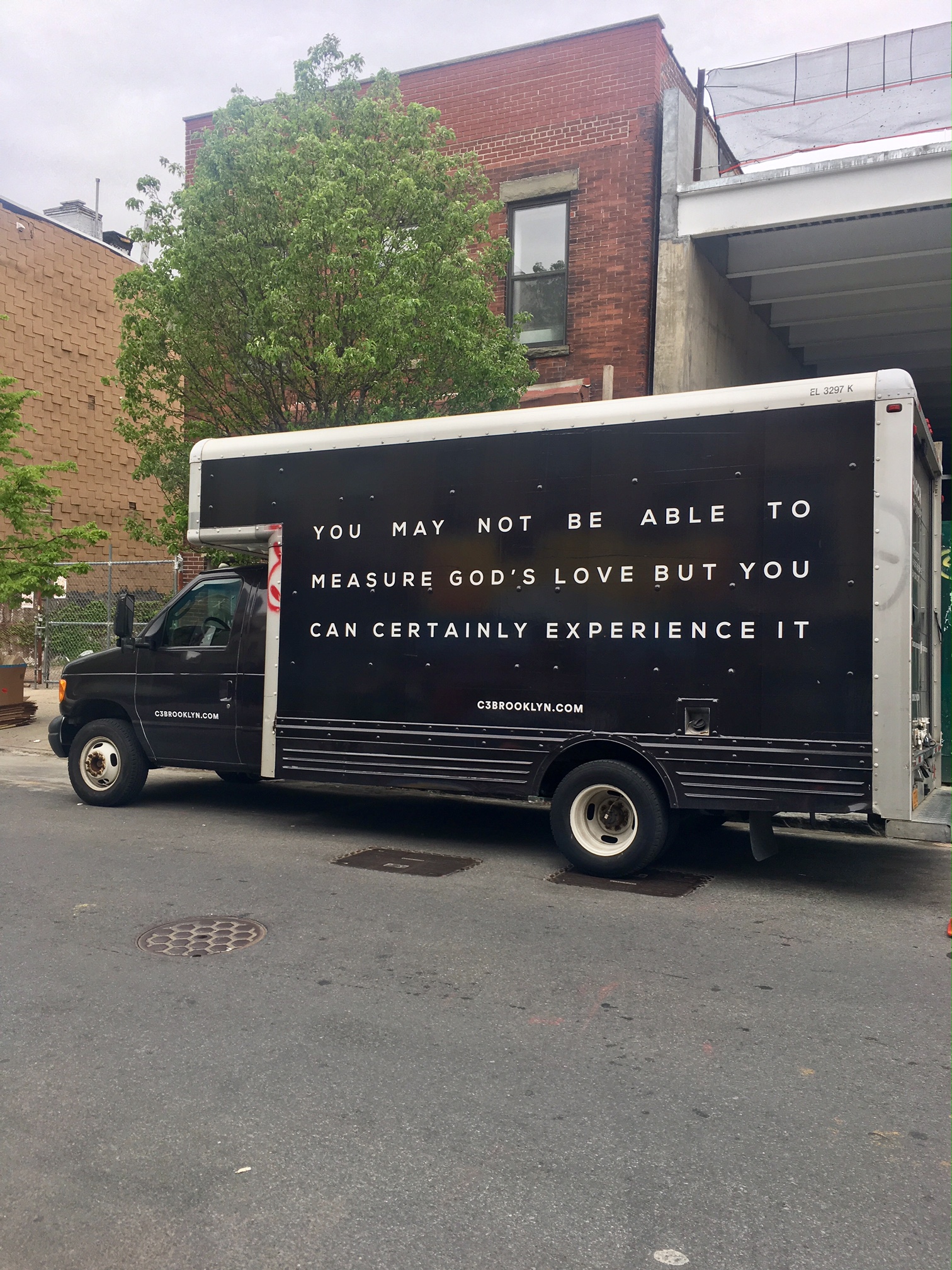 Found a C3 in Brooklyn.


Pepperoni and mushroom pizza at Juliana's in Williamsburg.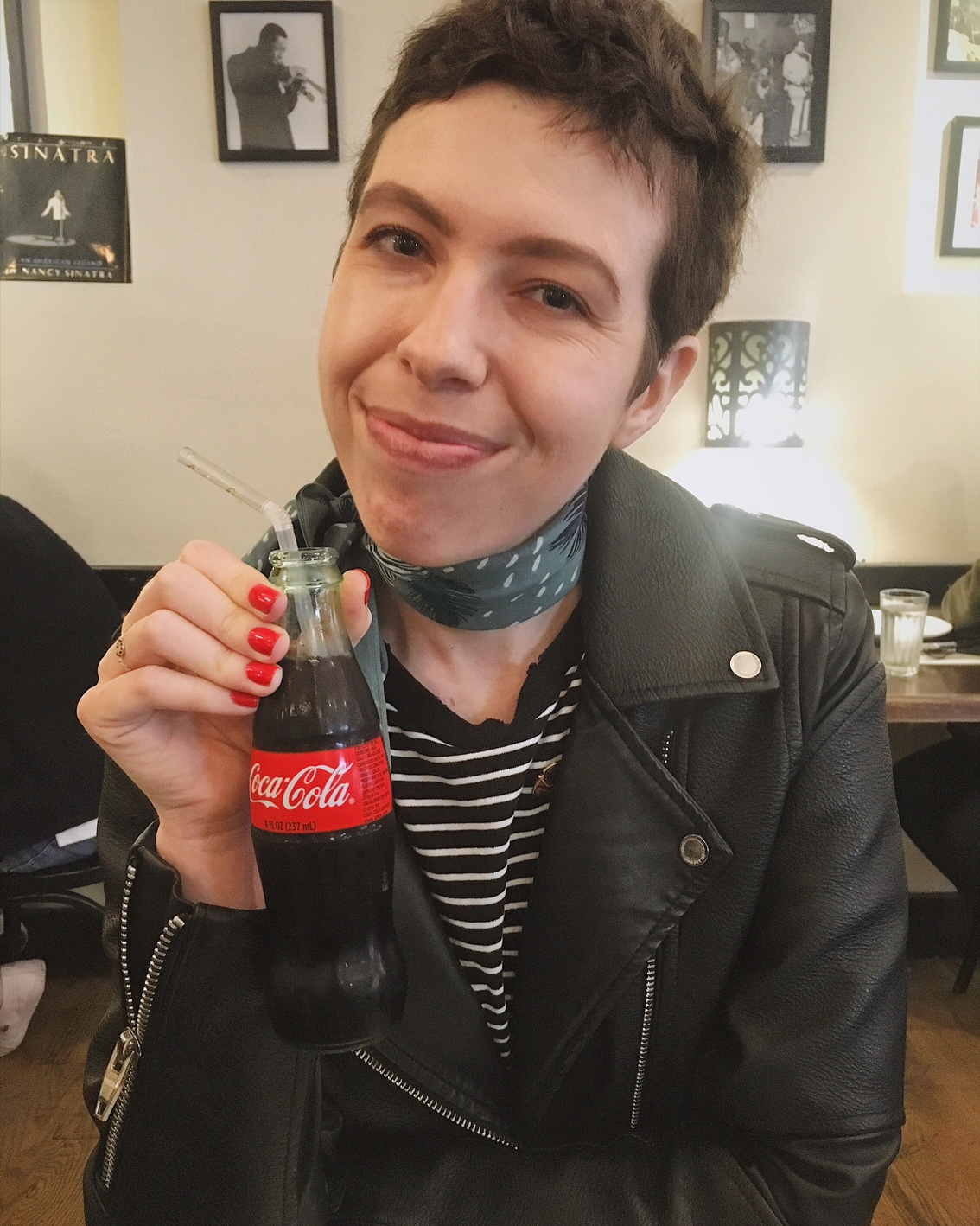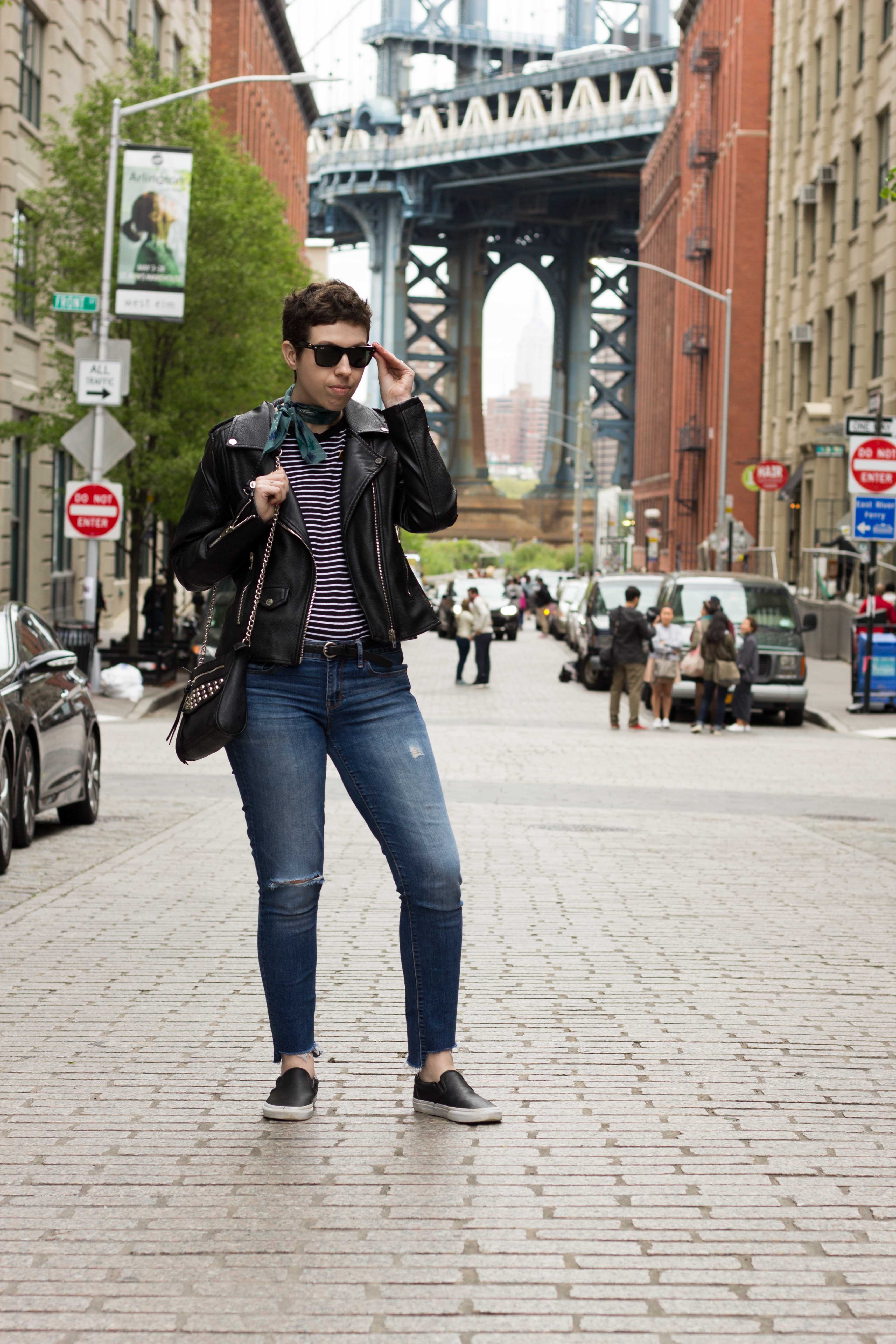 DUMBO.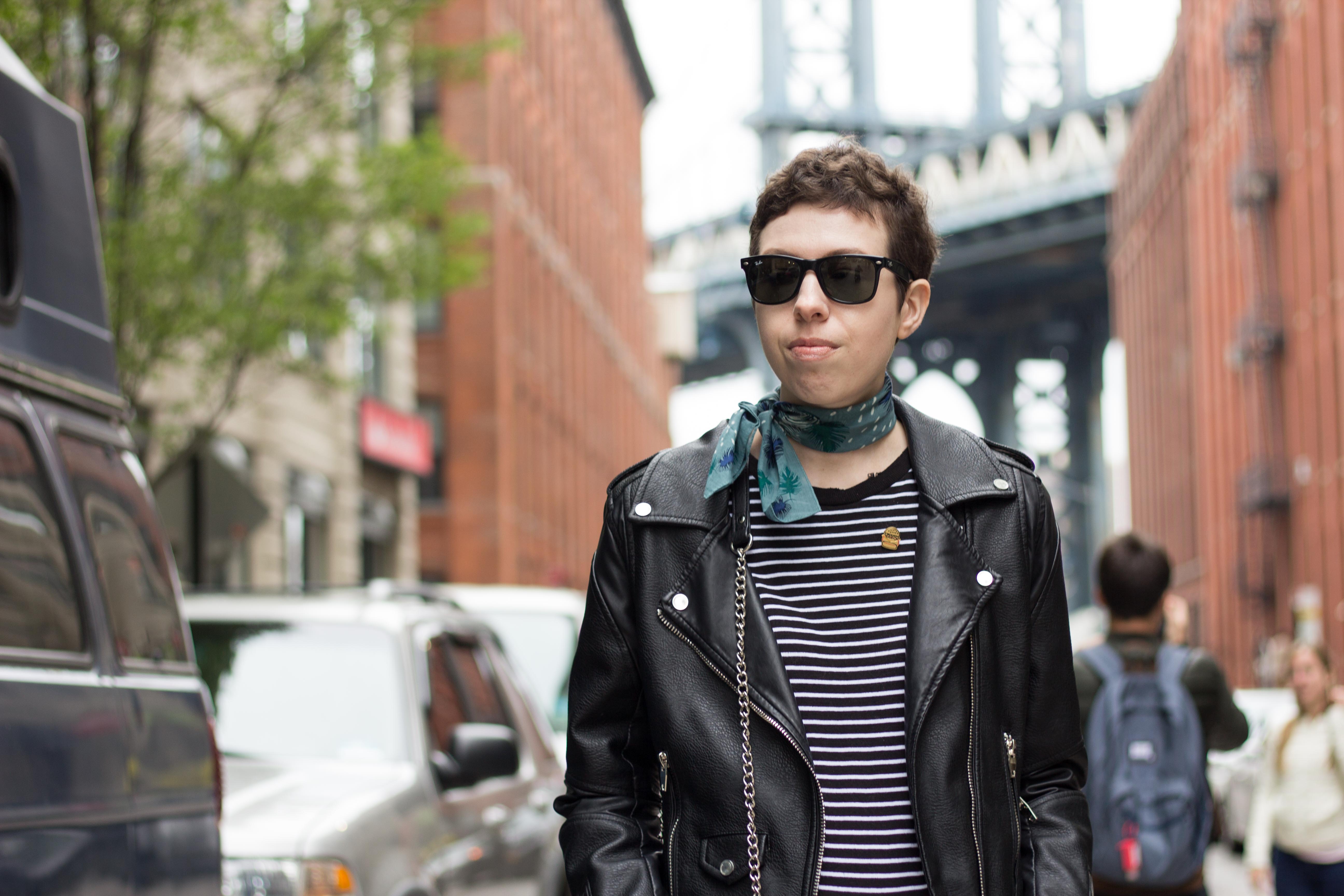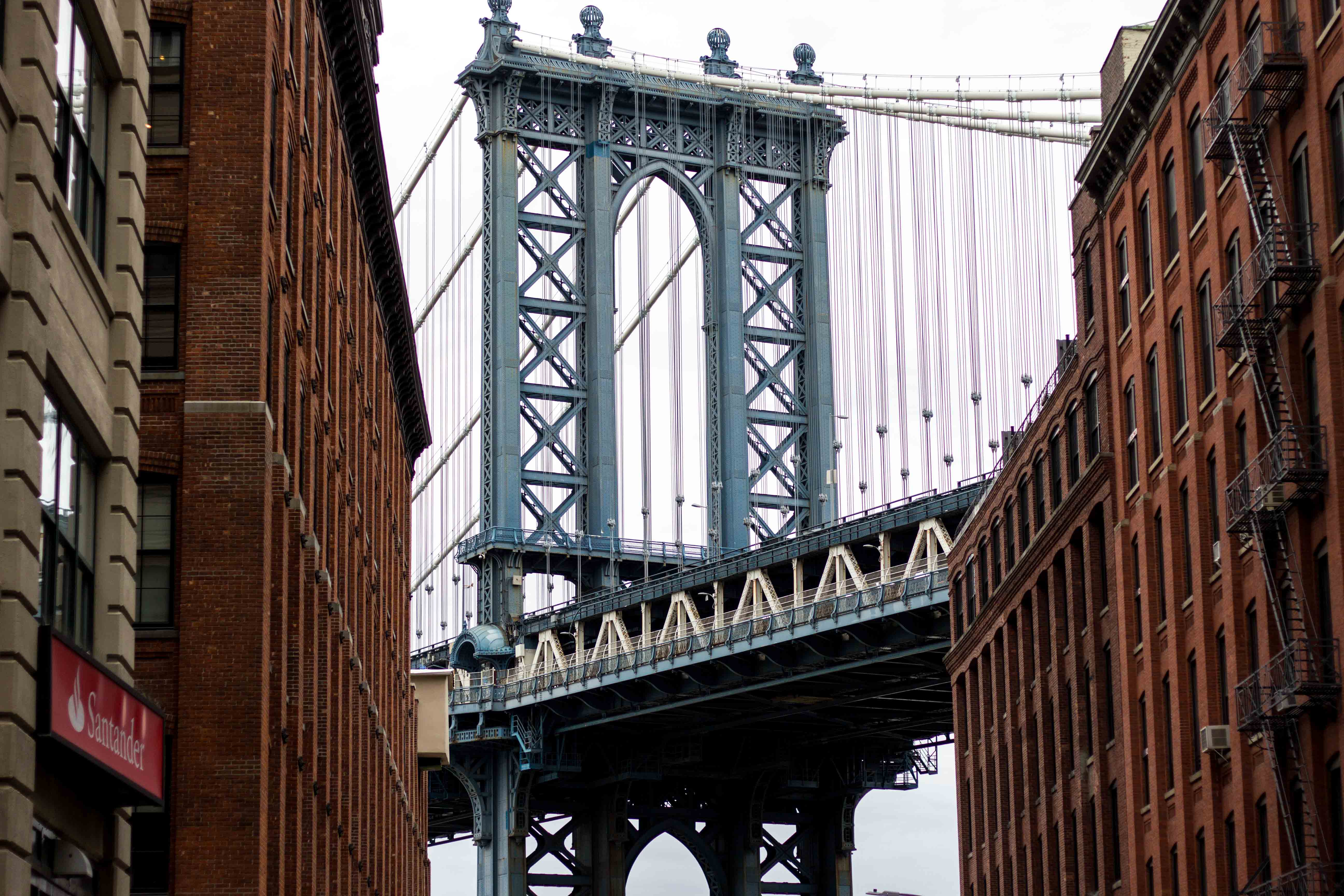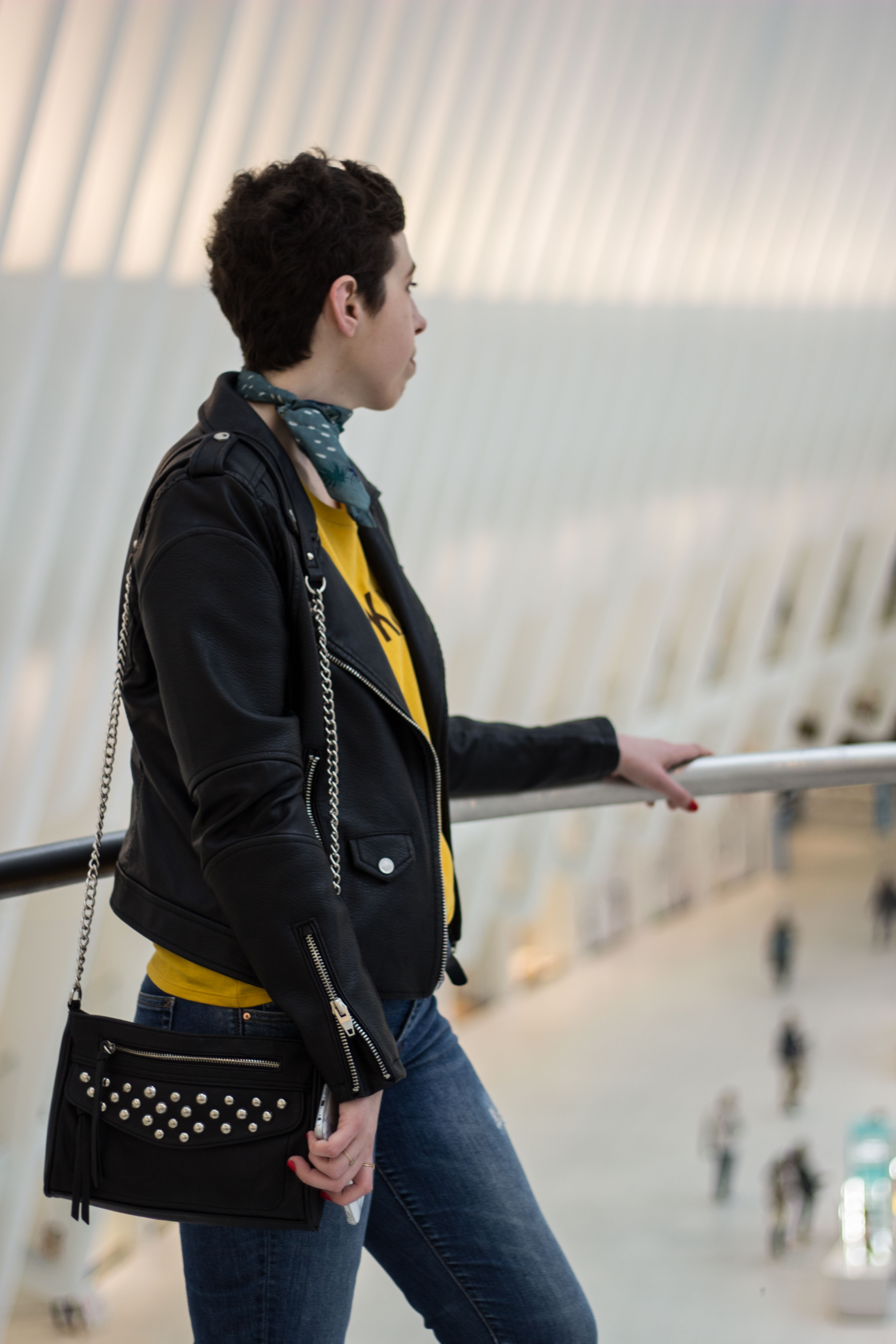 Inside the Oculus at the One World Trade Center.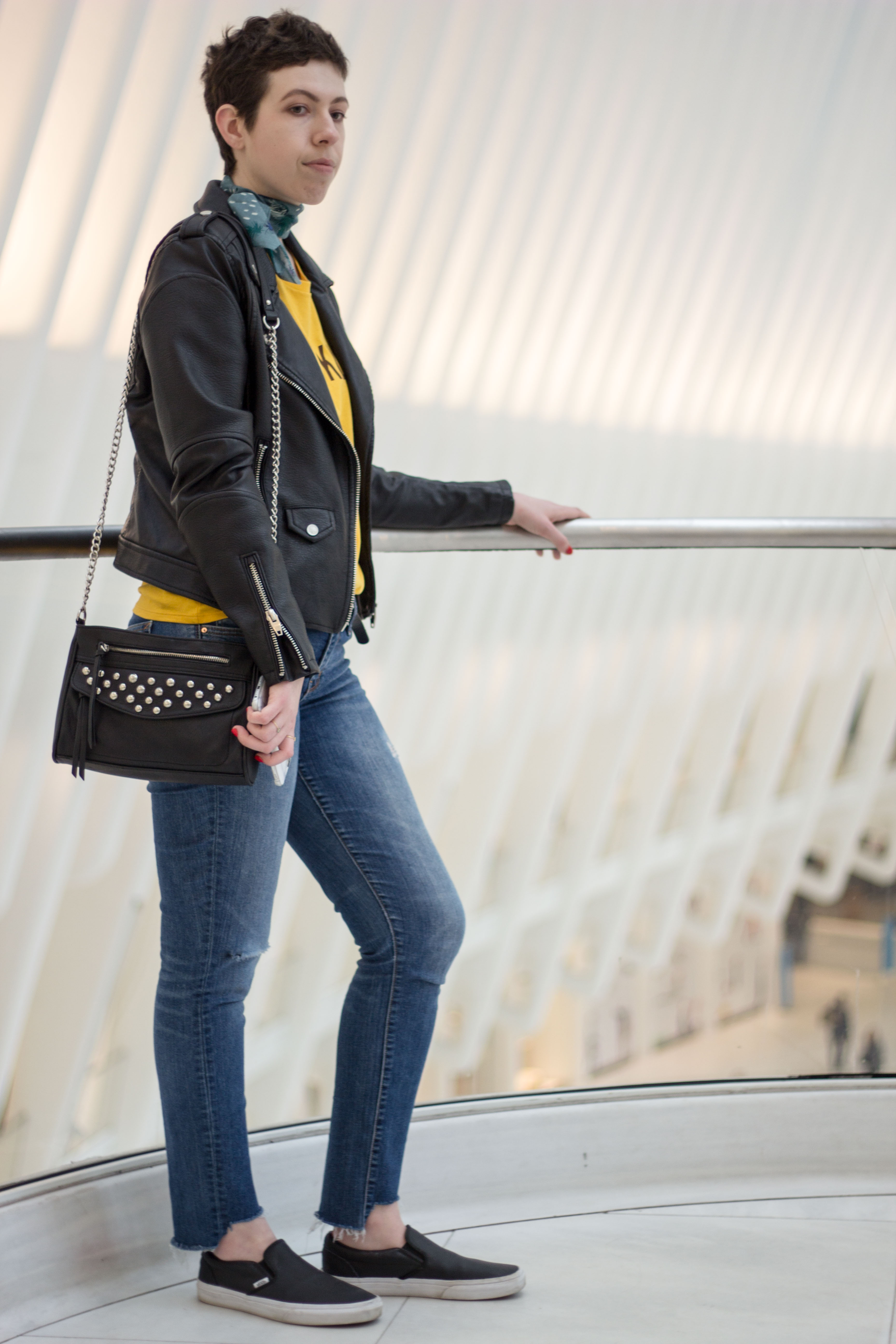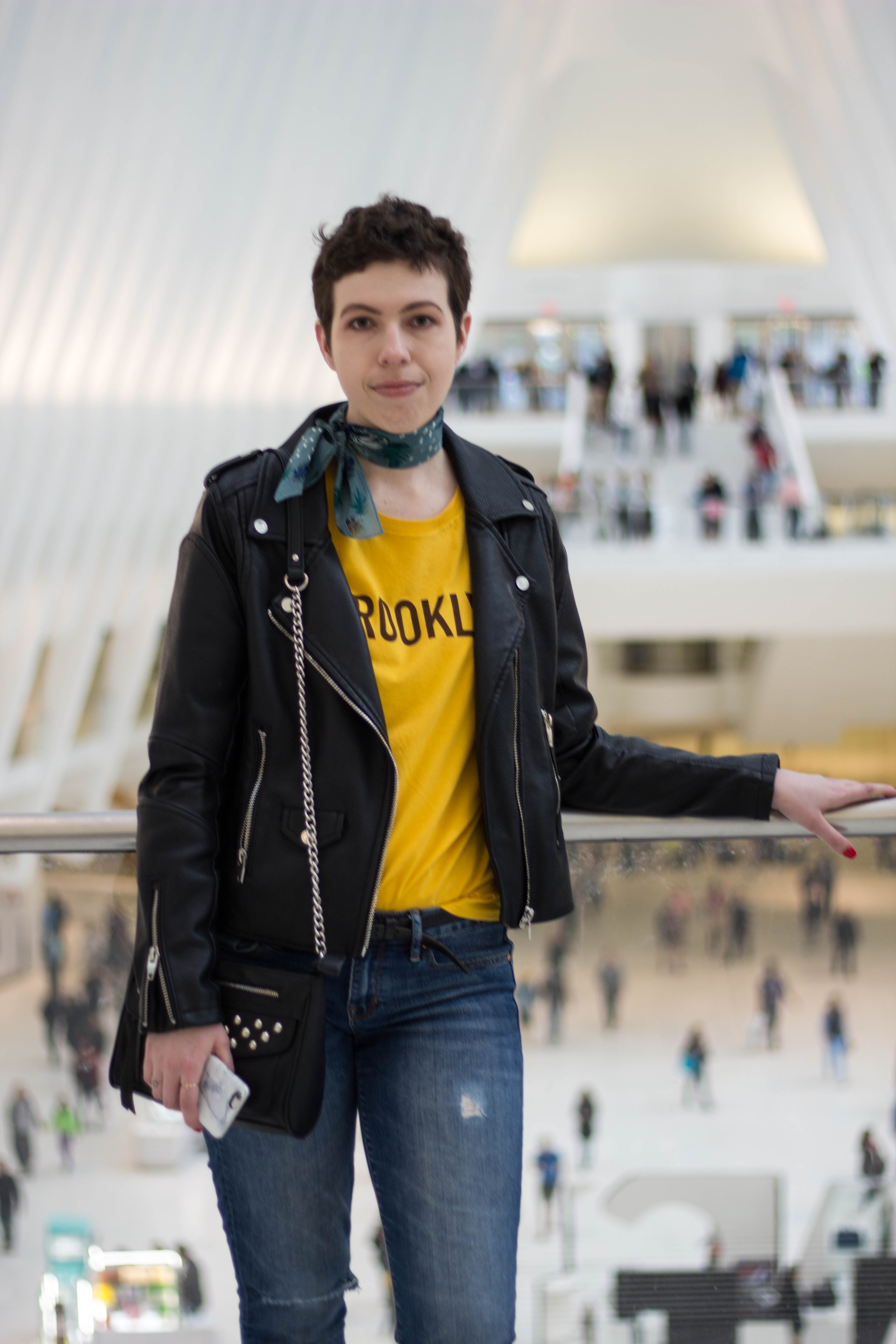 Another packed day in the books. Today was spent primarily exploring Brooklyn. We woke up in the morning and hopped on the C to the L to Williamsburg in search of coffee. (Yes, every day begins with a coffee hunt.) We started off at Devocion, per the recommendation of blogger babe, Tara Michelle Brose (thanks, girl!). I ordered a cappuccino and David ordered...well, I can't remember what it was called, but imagine carbonated tart tea. It was interesting, but not exactly the flavor profile he was going for. We also split the banana bread and and turkey and avocado sandwich (both delicious!)
Next, we set out for Toby's Estate Coffee. However, on the way there, we noticed a large crowd of people congregated outside of what appeared to be a theater. It seemed to early for a concert, so we walked up to see what it was all about. We realized it was a church! Not just any church though. It just so happened to be the sister church of a church in San Diego (and a bunch of other places) called C3. Even though it was already past 12:30 in the afternoon, we somehow managed to arrive right at the start of a service. We were not really planning on going to a church while we were here, but it seemed like God was kind of telling us to go in, so we did.
The sermon ended up being awesome, all about how fear creates space for God, so the more areas where we are fearful or going through trials, the more places for God to show up. Worship was also fantastic. We even got to meet a few friendly people, one of whom was actually from San Diego. It was kind of a surreal experience getting to worship and study God's word in the heart of Brooklyn. Definitely a God-ordained moment.
After church, we made our way to Toby's where we each ordered mochas to go. We wandered through Williamsburg a bit longer to Brooklyn Tailors, the store owned by the brother of my friend Katie. Unfortunately, he wasn't in the shop that day, but I did send her a photo of me in front of it, which she appreciated.
Then we took a Lyft to DUMBO where we stood in line for about an hour outside of Juliana's for some pizza. Now this place was right next to Grimaldi's, which I know many will argue is the best pizza in New York, or at least Brooklyn. However, based on reviews, both online and via word-of-mouth, we decided to eat at Juliana's. The restaurant was actually started by Patsy Grimaldi. Evidently, there is some serious contention among the family members. New Yorkers really take their pizza seriously...
The pizza was well worth the wait. We ordered the pepperoni and mushroom pizza and it did not disappoint. We actually finished the entire thing. (I swear, my stomach has grown to allow more space for food while on this trip.)
After lunch, or linner, since it was like 4:30pm already, we walked over to Washington Street to snap some photos on the iconic DUMBO street, along with about one hundred other tourists. Today was all about comfort for me, so we didn't really have the intention of taking outfit photos. However, there did appear to be some fashion bloggers there with just that in mind.
Next, we planned to walk back to Manhattan via the Brooklyn Bridge. However, my striped Topshop shirt was not provided much warmth, as it's somewhat cropped, so we stopped into Brooklyn Industries really quickly and I picked up a t-shirt. I sort of just decided to embrace the whole tourist thing because the word, "Brooklyn," was plastered across the front.
We then began the trek across the bride. The weather was perfect and the sky looked magnificent. Once we made it into Manhattan, we went to look at the Oculus at the One World Trade Center. It's a Westfield shopping mall, but both the outside and inside are insane looking. If you're in the area, I highly recommended popping in to snap a few photos, as it's quite impressive.
Finally, we took the train back home. Though before we ended the day, we stopped off at a gelato place near us for some dessert. You're not doing vacation right if you don't have dessert multiple times a day, am I right?
Phew! What a long day and post! If you've made it this far, congratulations!
We're excited to see what tomorrow has in store and so grateful to have you along for the ride. Have a wonderful day and as always, thanks so much for stopping by.