NYC Travel Diary Day 4: Here Comes the Sun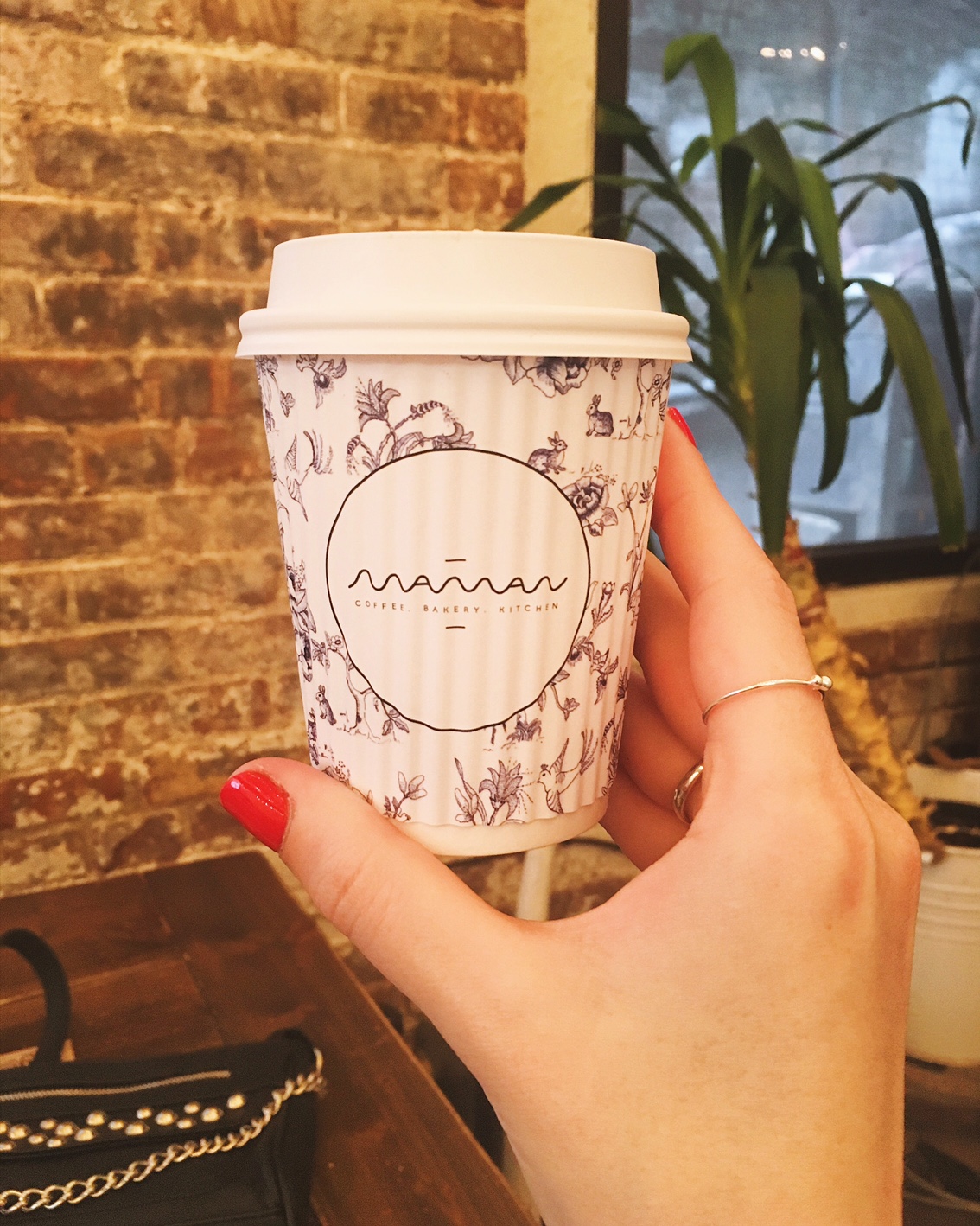 Cappuccino in the cutest little cup from Maman.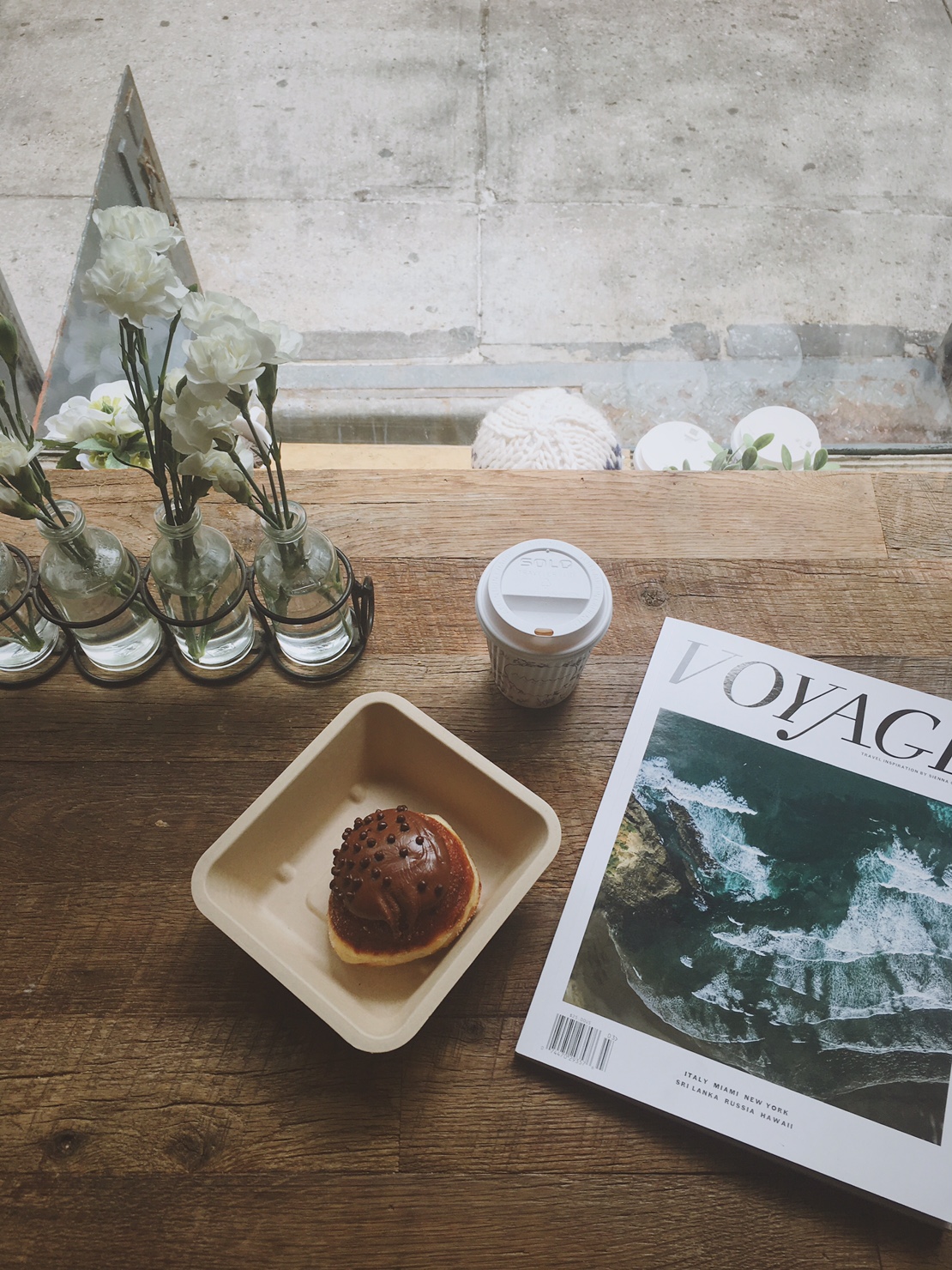 Delicious brioche covered in chocolatey goodness from Maman.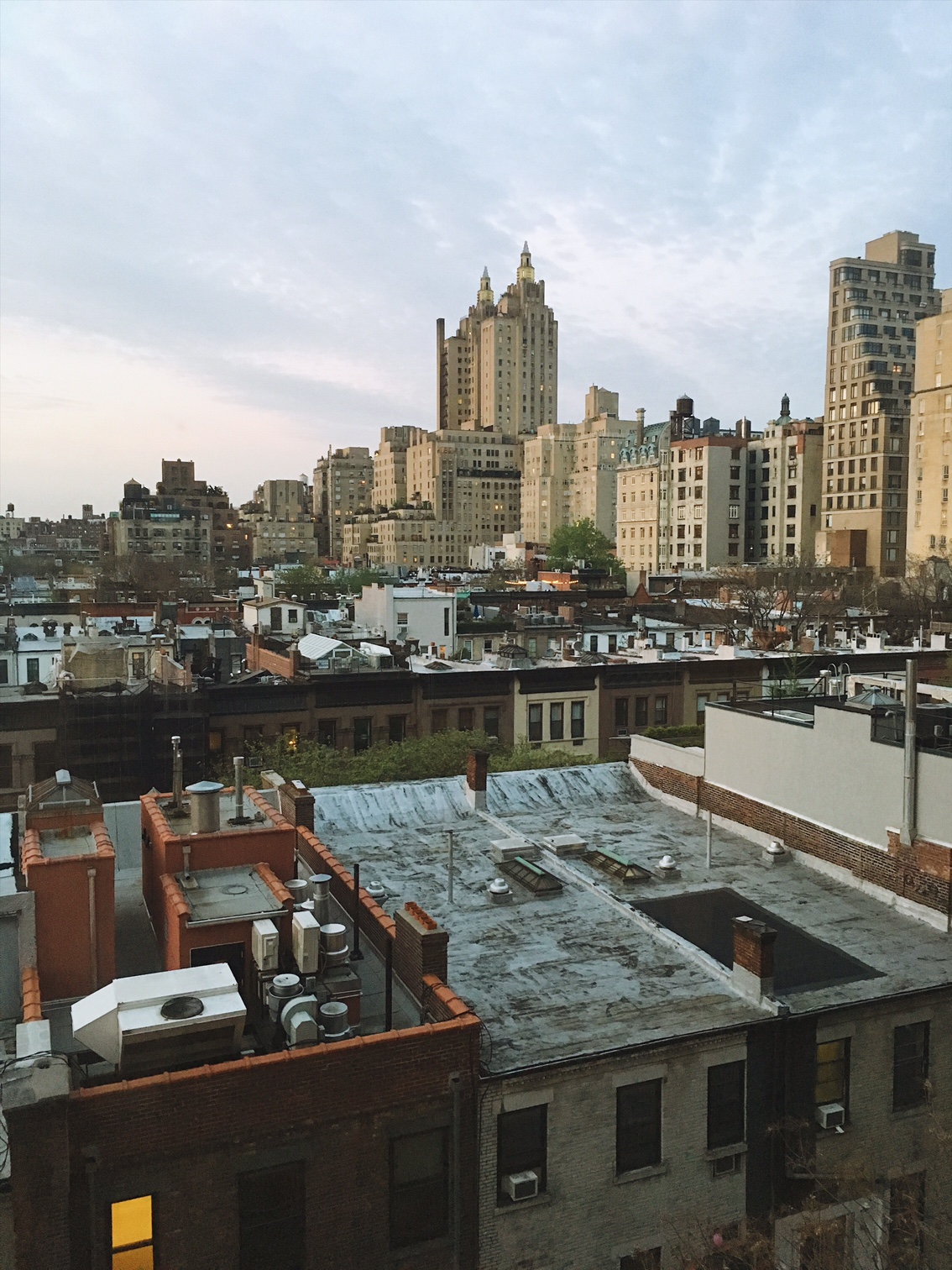 View from our living room as the sun was getting ready to set.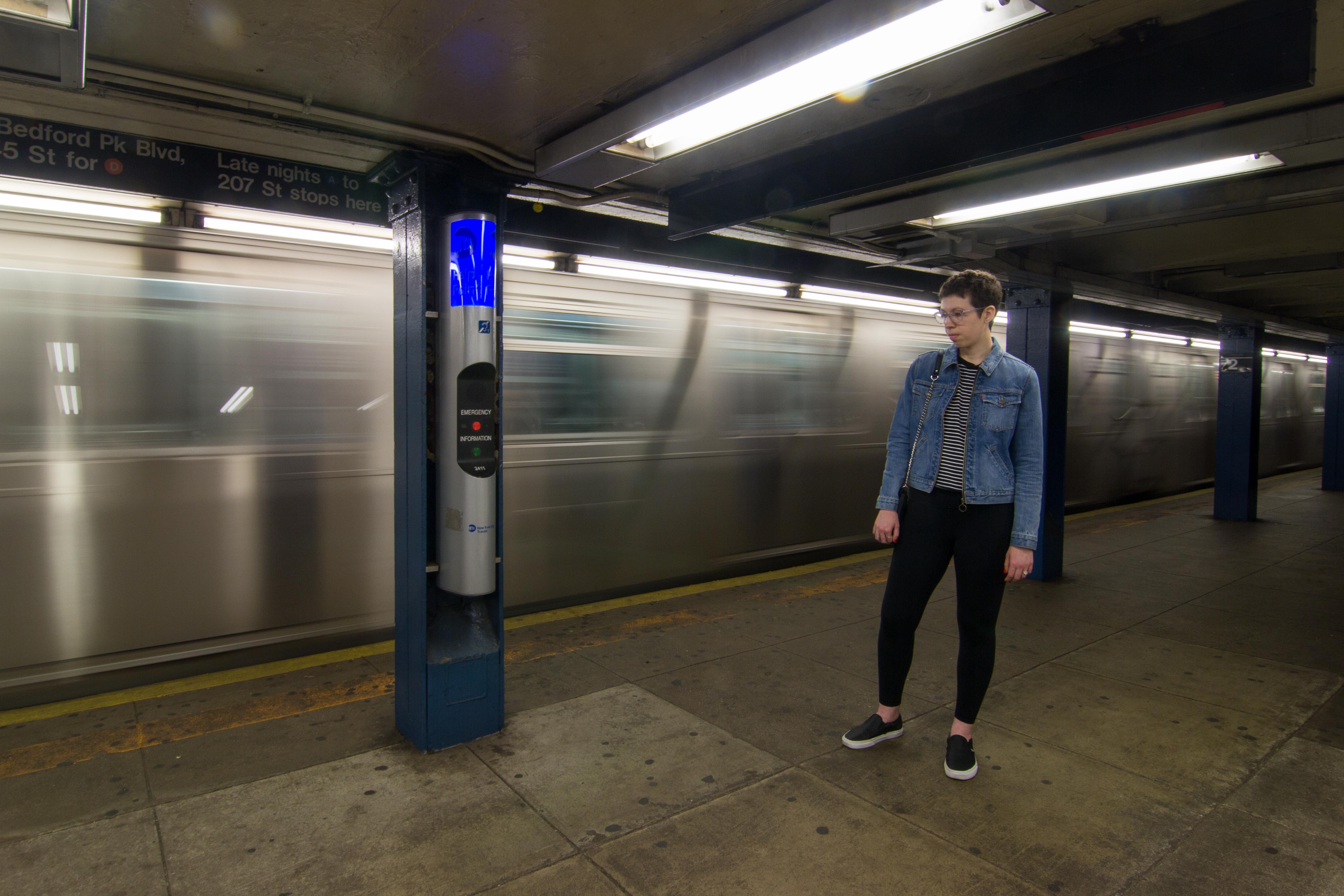 72nd Street Uptown C train.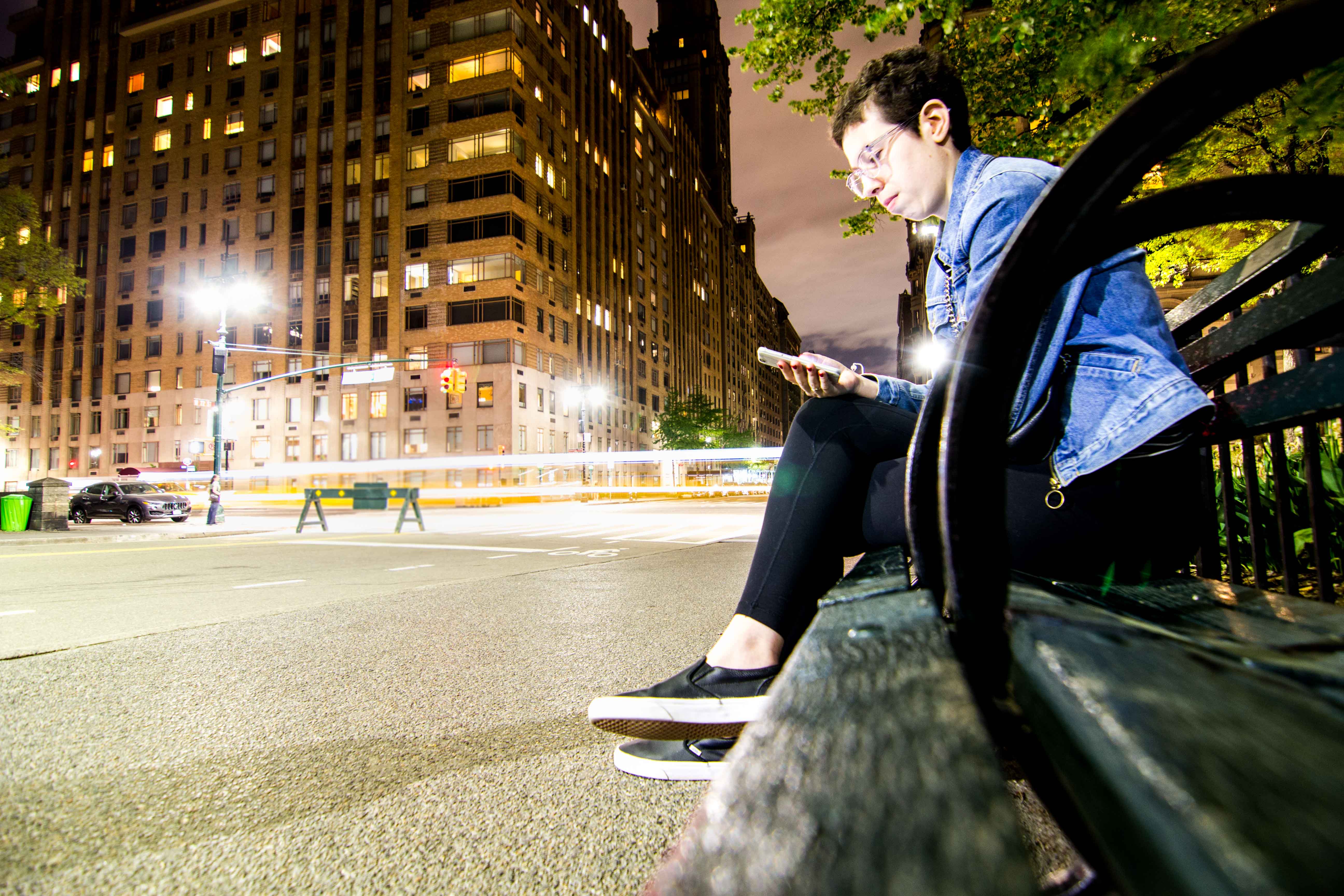 Sitting on a bench in Central Park.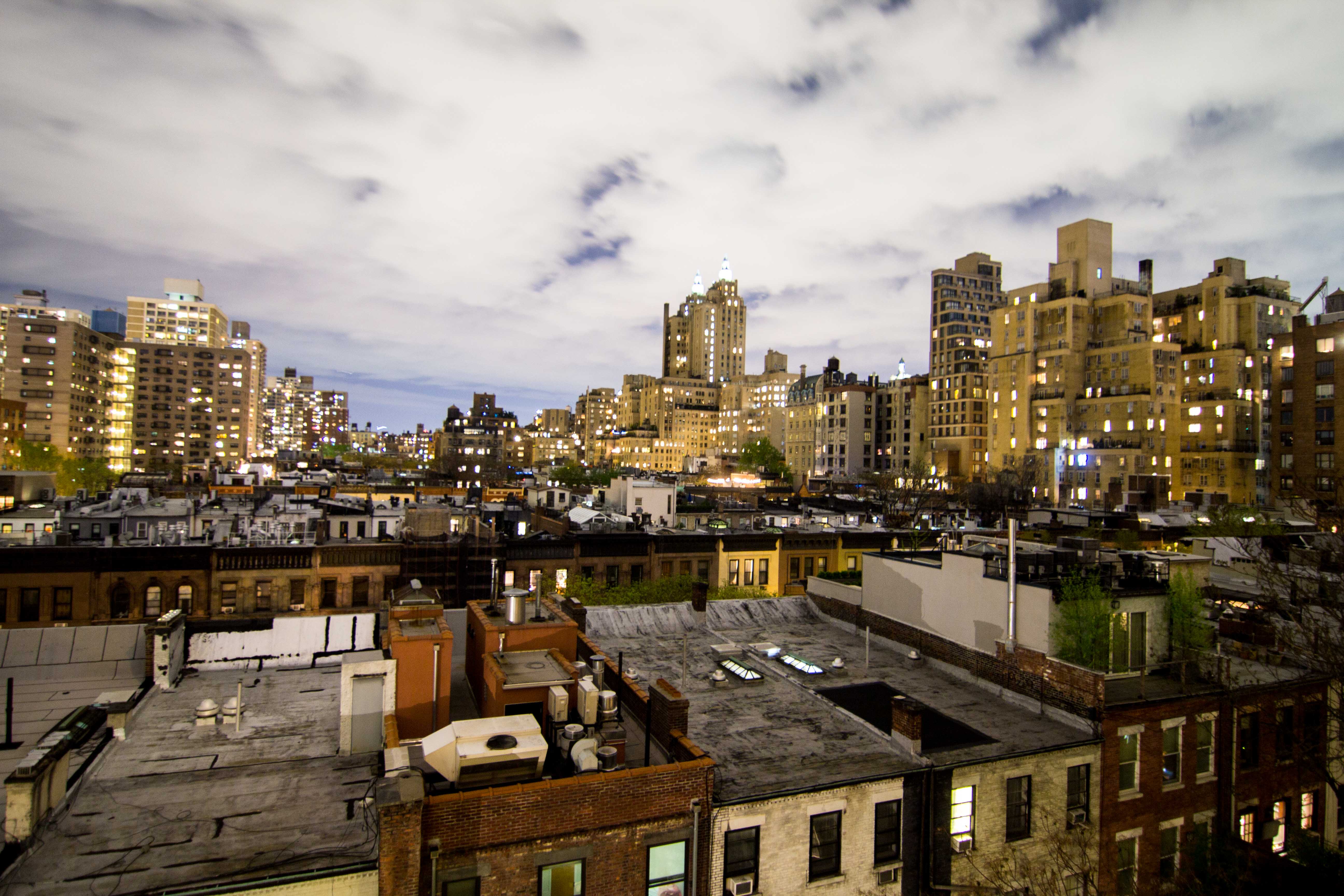 Nighttime view from our living room.
Today was another packed day. In fact, probably a little too packed. We woke up, got ready, and headed to Joe Coffee down the street for some iced chai tea lattes.
Then we got on the A train towards Lower Manhattan and exited in SOHO where we stopped into Maman for some coffee and snacks. I'll be perfectly candid, I really only wanted to go here because of the obnoxiously adorable to-go cups. Though I was actually pleasantly surprised with the cappuccino and chocolate chip cookie...and chocolate covered brioche. I can't help that I want to try all the baked goods!
After Maman, we wandered around SOHO again. Unfortunately, it was a lot hotter and more crowded today than Thursday, so it was not nearly as much fun. Although, we did happen to find a store called, Follain (shoutout to Ingrid Nilsen for turning me on to this one!). Follain is a beauty store that only sells all-natural, toxin-free products. And they section off the items in the store by product, not by brand, so that only sell items from any given brand that they truly love.
I asked the ladies who worked there if they could show me some face masks for dry skin. They were nice enough to provide me with a sample of one they thought would be perfect. I ended up leaving with my sample, some French Girl Rose Lip Polish, and Hurraw moon balm.
Next we went back to Wolf & Badger, a store we had visited on Thursday. One of the girl working there on Thursday told us that they were going to be having an event called, "Meet the Maker," where they showcase one of the designers featured in their store and that we should stop by if we were in the area. We went in and immediately met the designer, Talia, a super sweet girl from London, who makes all of her jewelry by hand for her line called Talia Naomi.
All of her pieces are made from 24k gold and are super dainty and cute. I ended up leaving with this beautiful evil eye chain ring that I have not taken off since. We also had some champagne while we were there because, well, why not?
Next we walked around for a bit more and did some window shopping and a bit of actual shopping. I was not anticipating such warm weather while we were here, so I did not exactly pack weather-appropriate. I ended up getting a couple of lightweight items to wear for hotter days.
This next little while was spent frustratedly trying to find lunch, while simultaneously making our way back to the apartment. I ended up getting extremely dehydrated and nauseated and had to lay down for a little bit.
Once I showered and rested for a while, we decided to take a quick jaunt down to Magnolia Bakery to try their world-famous banana pudding. Fun fact: I once made banana pudding from a recipe that claimed to be the same one Magnolia Bakery uses. If I'm being perfectly honest, mine tasted better, but this one was still really good. We (read, David) took some cool nighttime landscape shots near Central Park and slowly made our way back to the apartment.
I realized I did not take very many pictures today, possibly because I was hot and a bit flustered, so the last few photos (you know, the fancy, good-looking ones) were shot by the one and only David. It's supposed to cool down significantly tomorrow though, so I will definitely have more to post after that.
Hope you're all having a great Sunday and as always, thank you so much for stopping by!