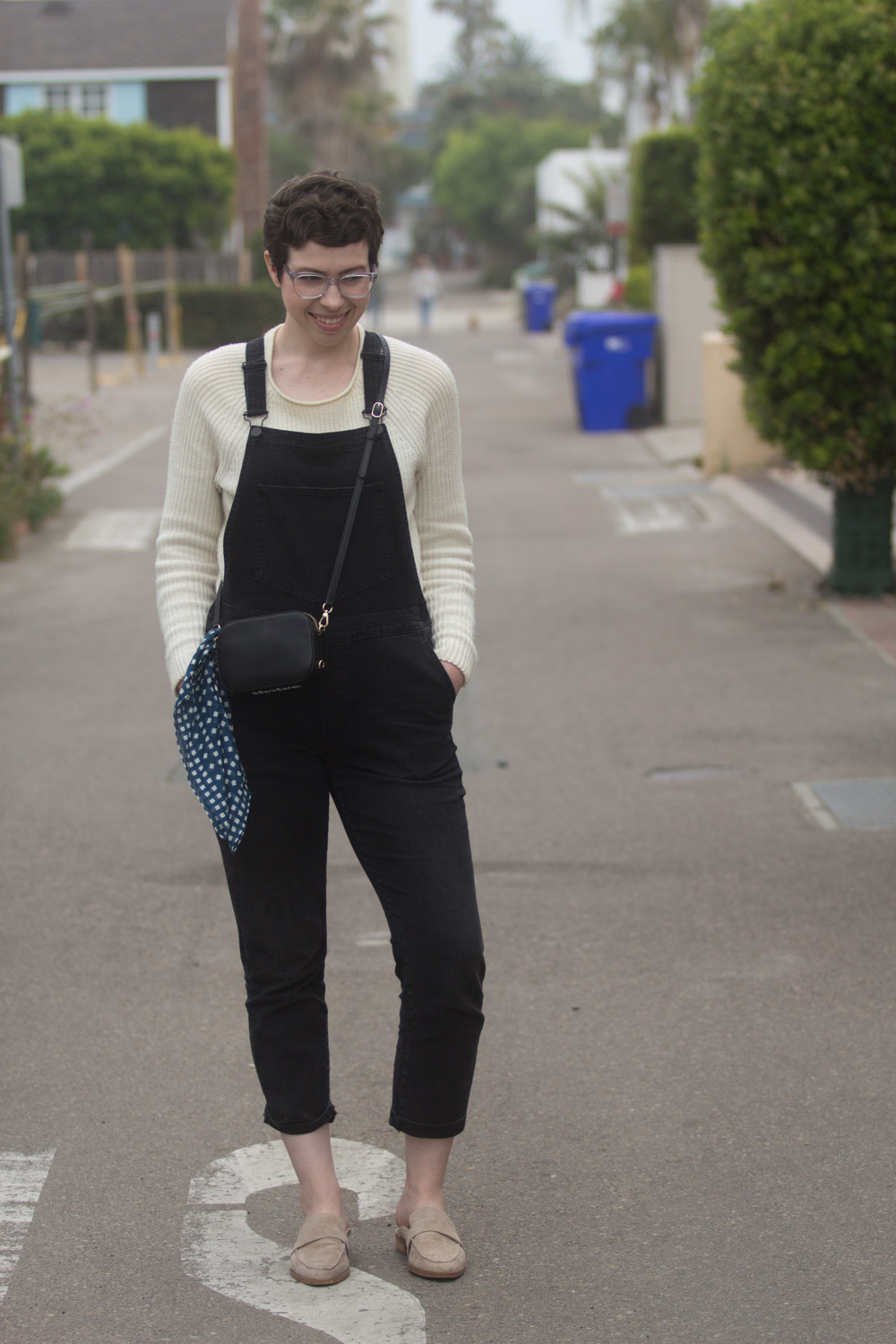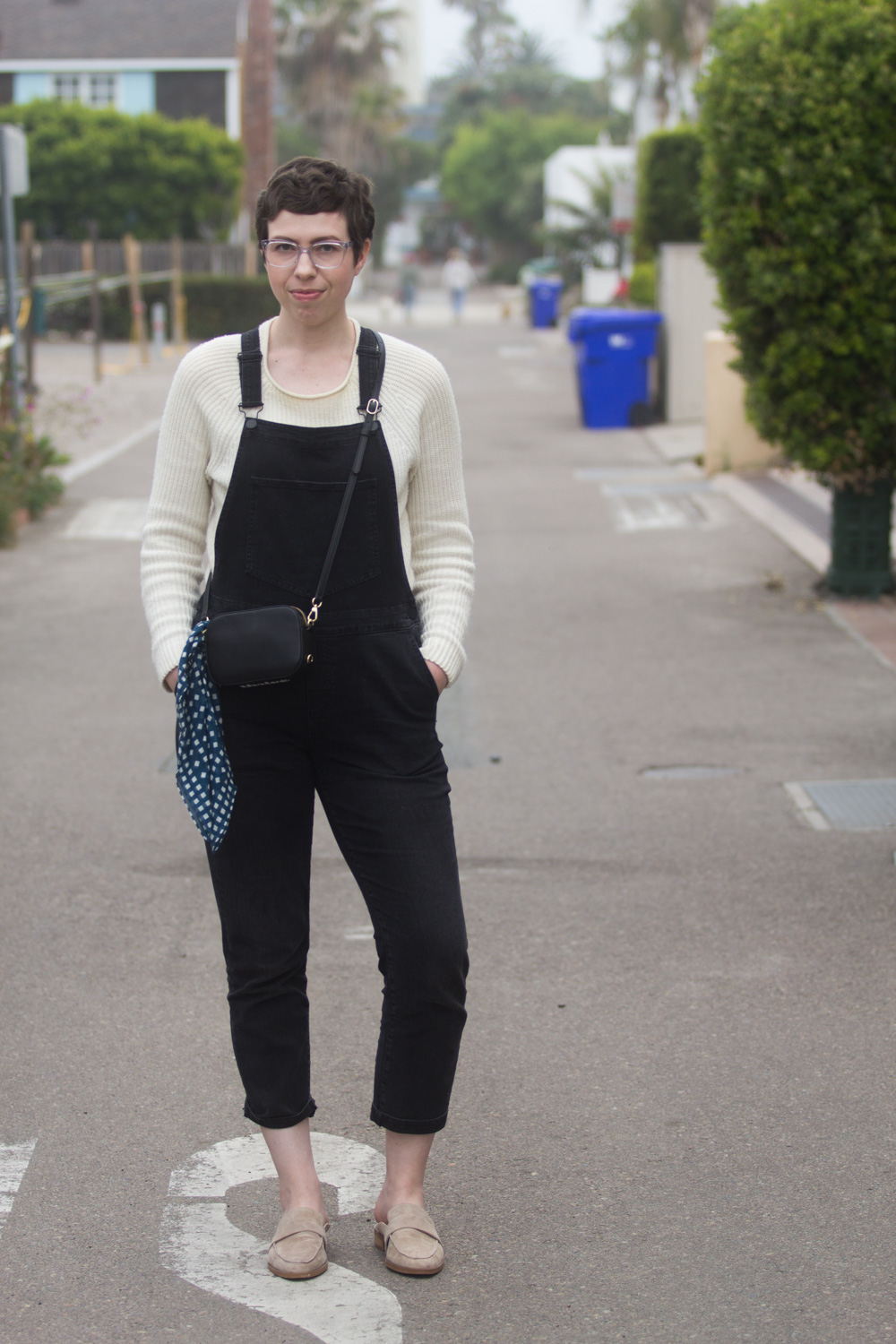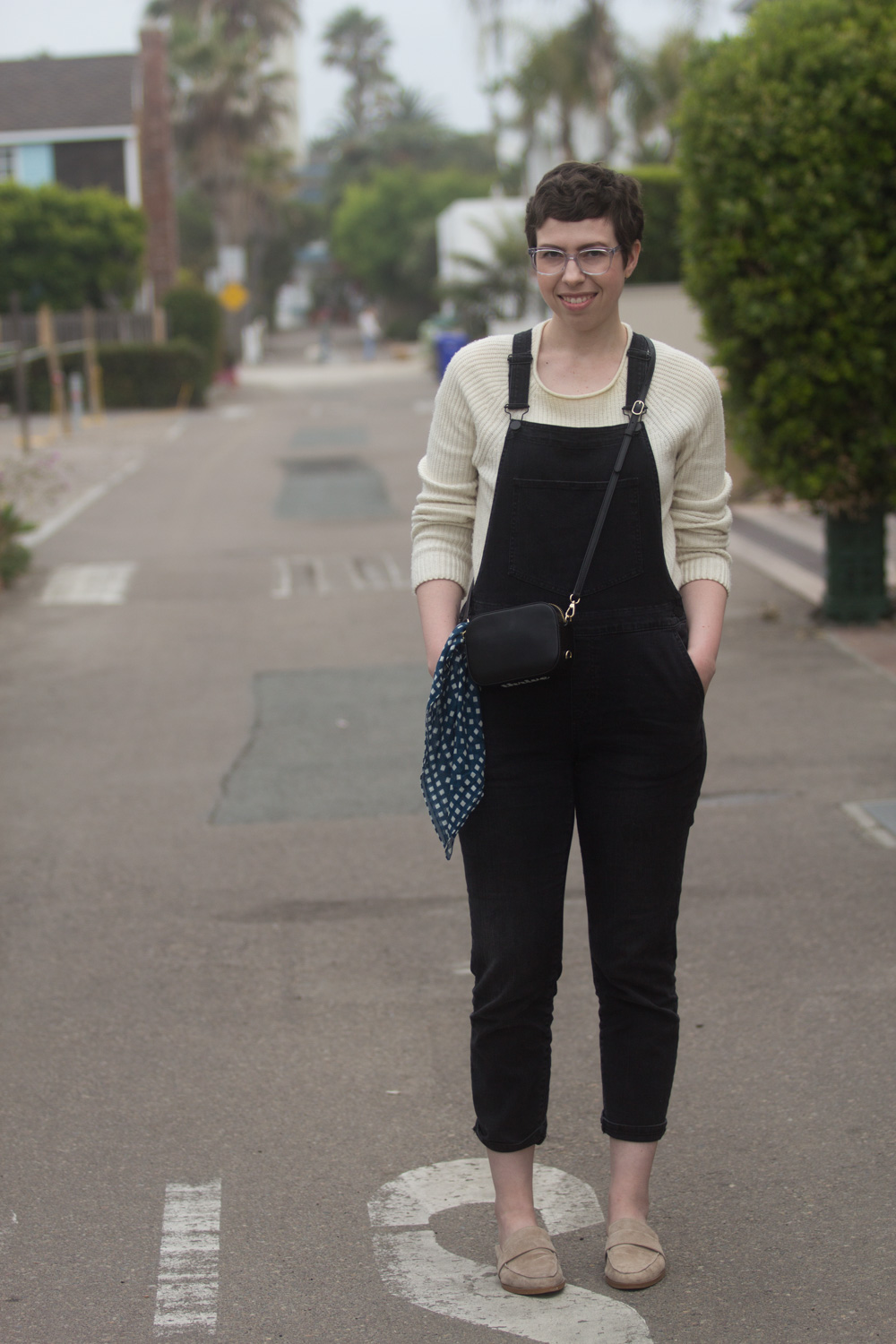 Sweater: Gap (old; similar); Overalls: Urban Outfitters (they have some stretch, so you may want to size down); Shoes: Steve Madden; Glasses: Warby Parker; Bag: Pop & Suki; Bandana: Madewell
Disclosure: This post contains affiliate links, which means that if you purchase a product through one of my links, I make a small commission.
I can't pass up an opportunity for a good pun. In all seriousness though, I really have been loving life lately. As cliché as it may sound, going through something as scary and difficult as cancer really makes you look at life differently. I appreciate really good days so much more now. And I'm extremely aware of them because they are such a stark contrast to the majority of last year for me.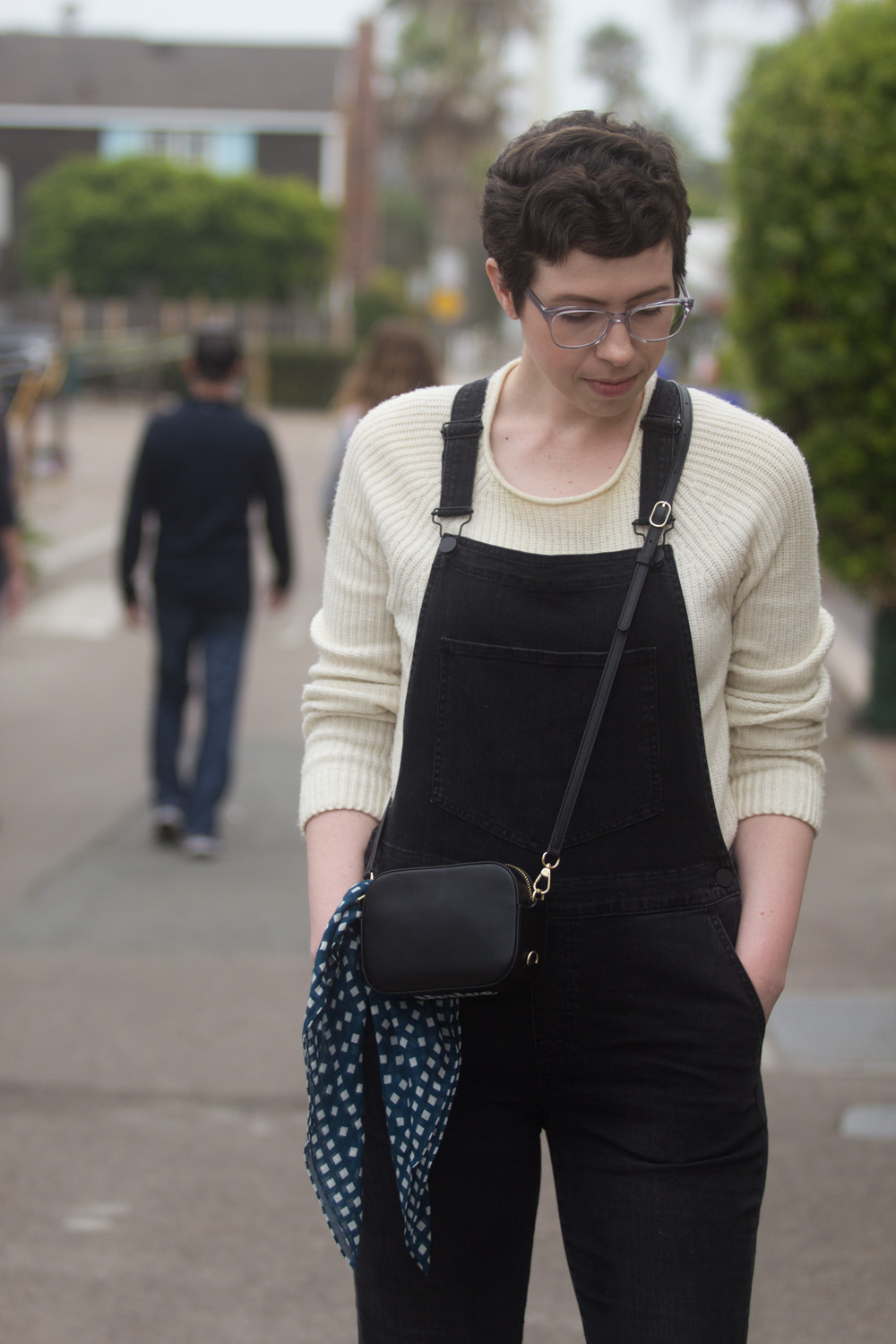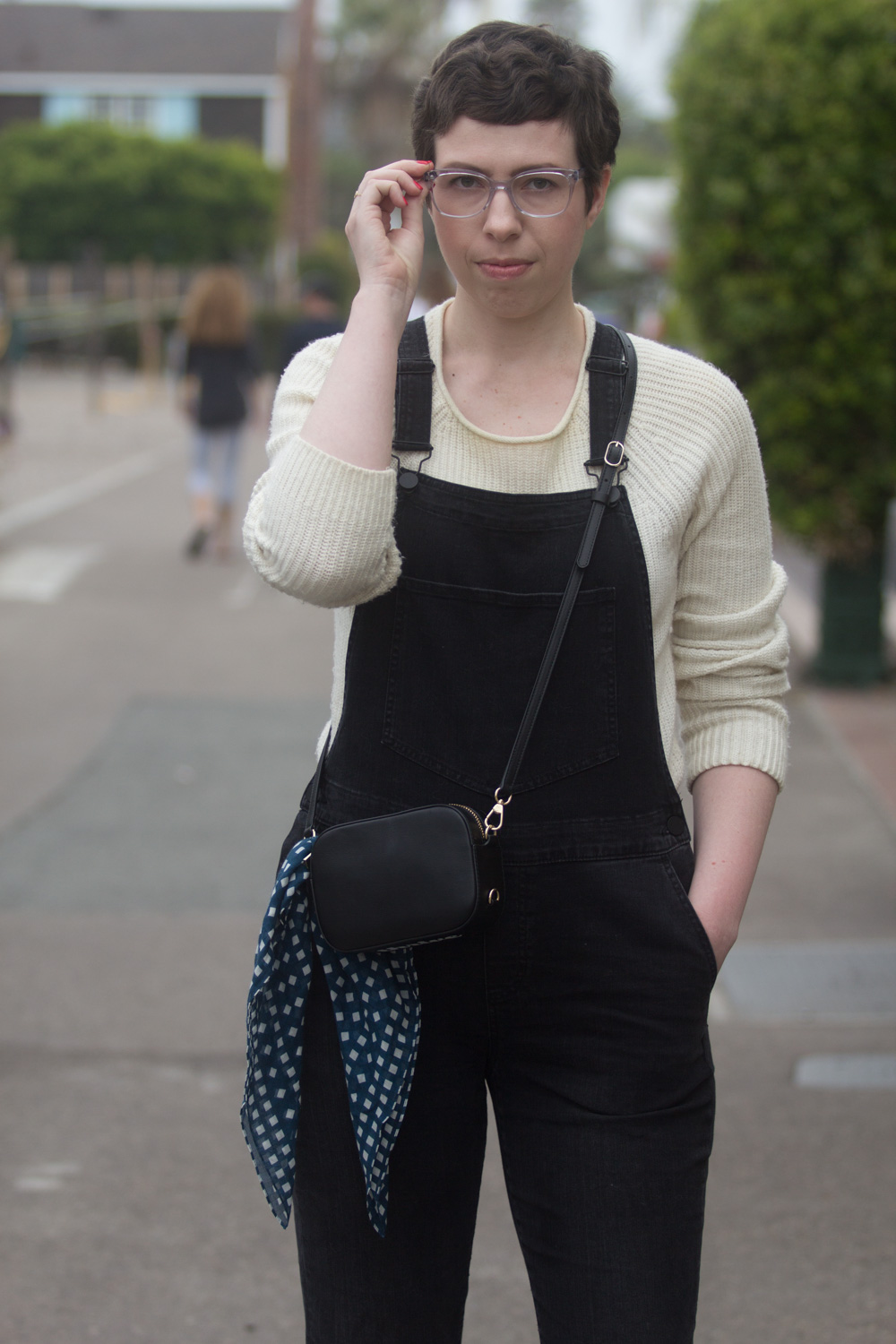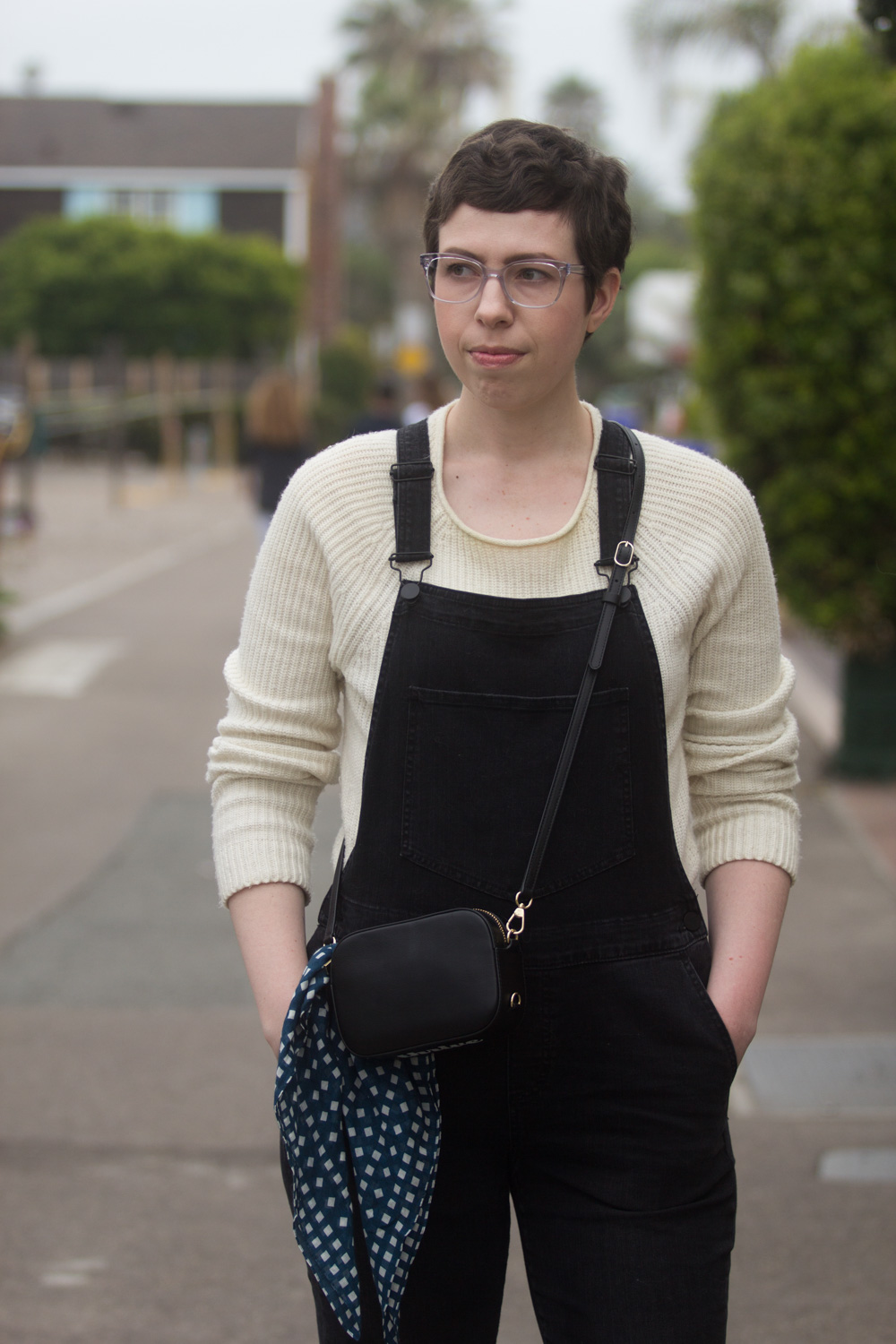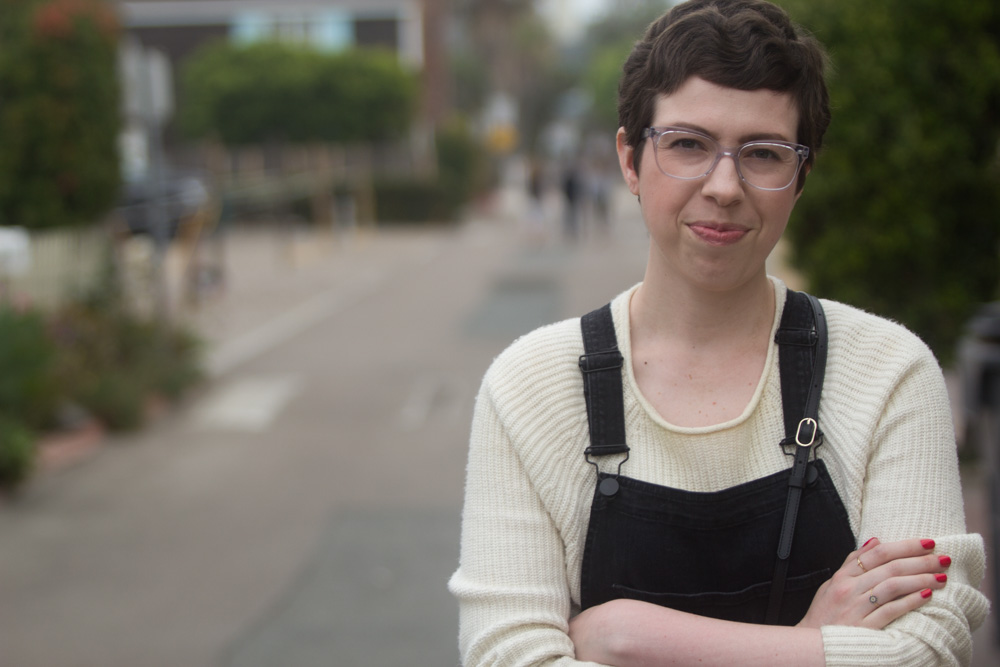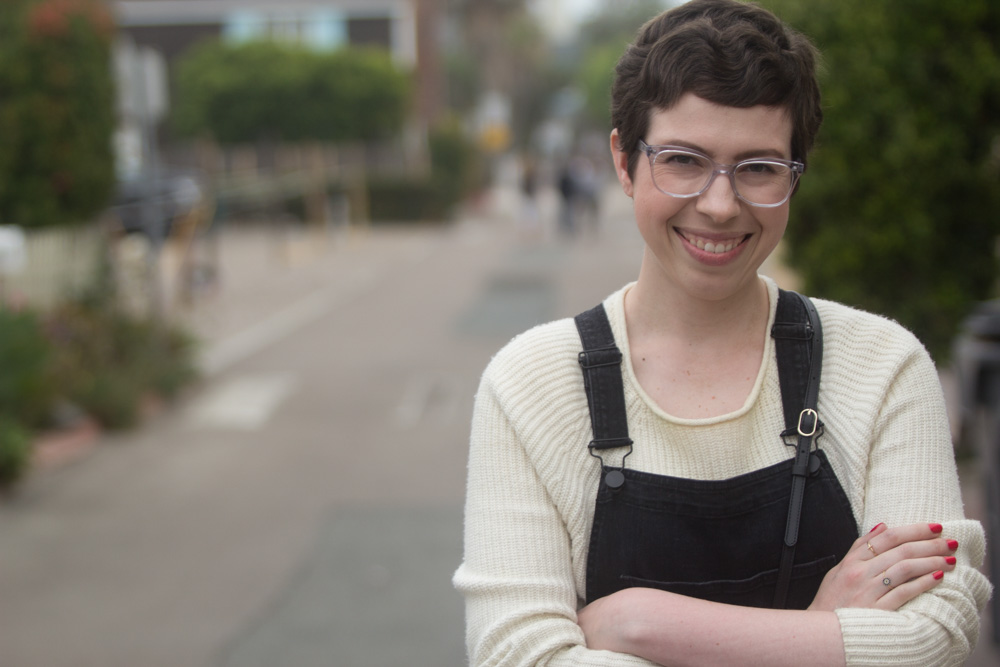 These photos were taken on one of those really great days. We decided to go to the beach to walk on the sand for a bit and I took my shoes off to let the icy water wash over my bare feet. It was that feeling where you don't mind being uncomfortably cold because it reminds you that you're alive and breathing.
We walked along the shore and I collected shells. I've loved doing this from a young age. I like to bring them home and put them in a mason jar that I have full of them.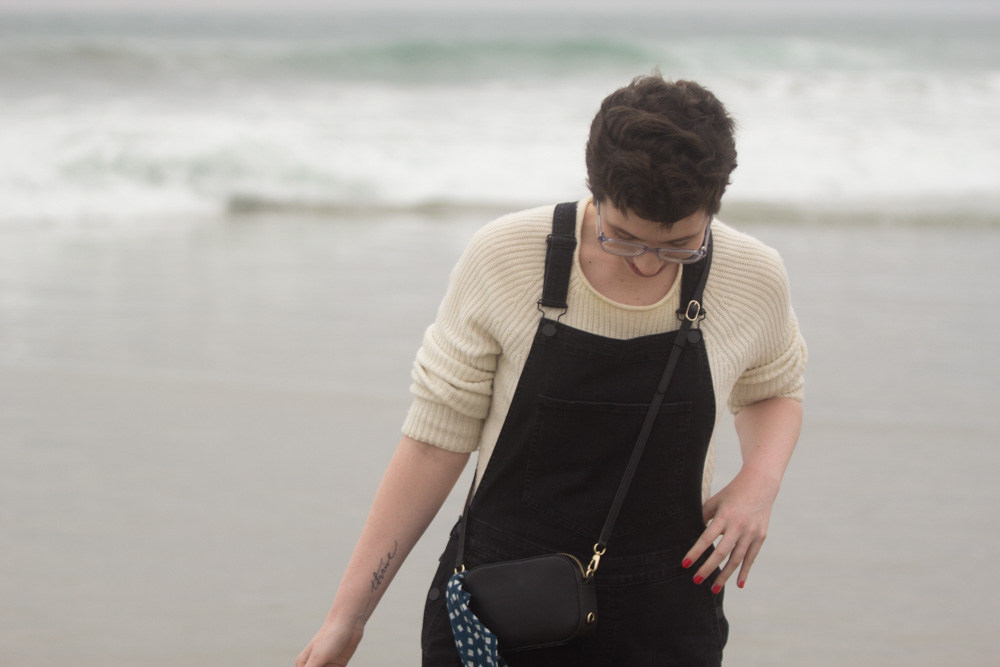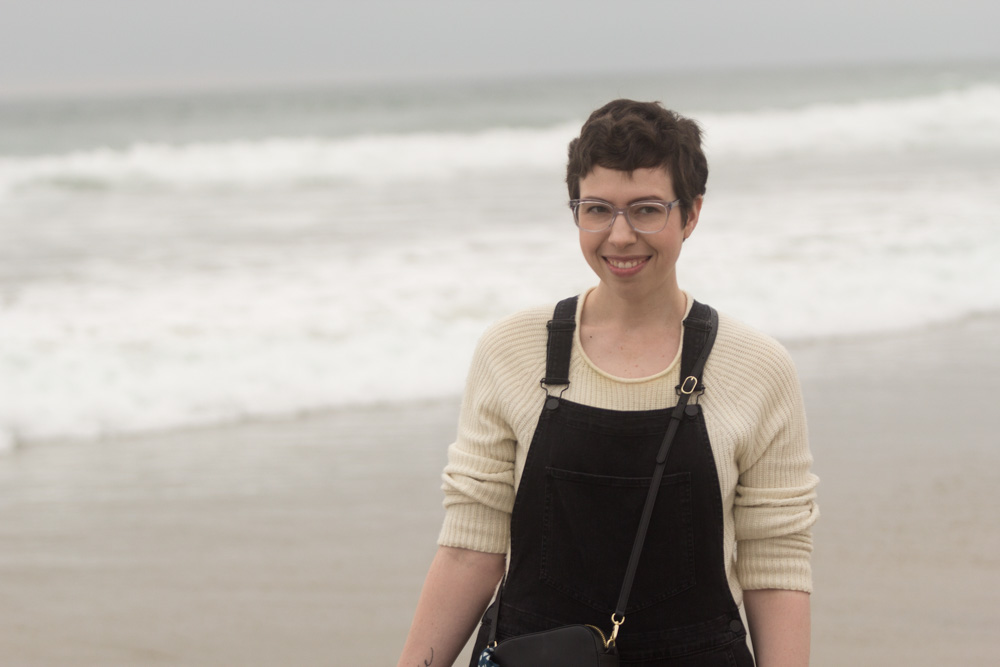 This cozy knit sweater and overalls were the perfect comfy, casual outfit for an afternoon of frolicking along the sand. A lot of people have bemoaned the gloomy weather we've been having lately, but I'm totally loving it. Give me all the grey days and I'm a happy camper.
Hope you're having a great day and as always, thanks for stopping by.
Shop the look