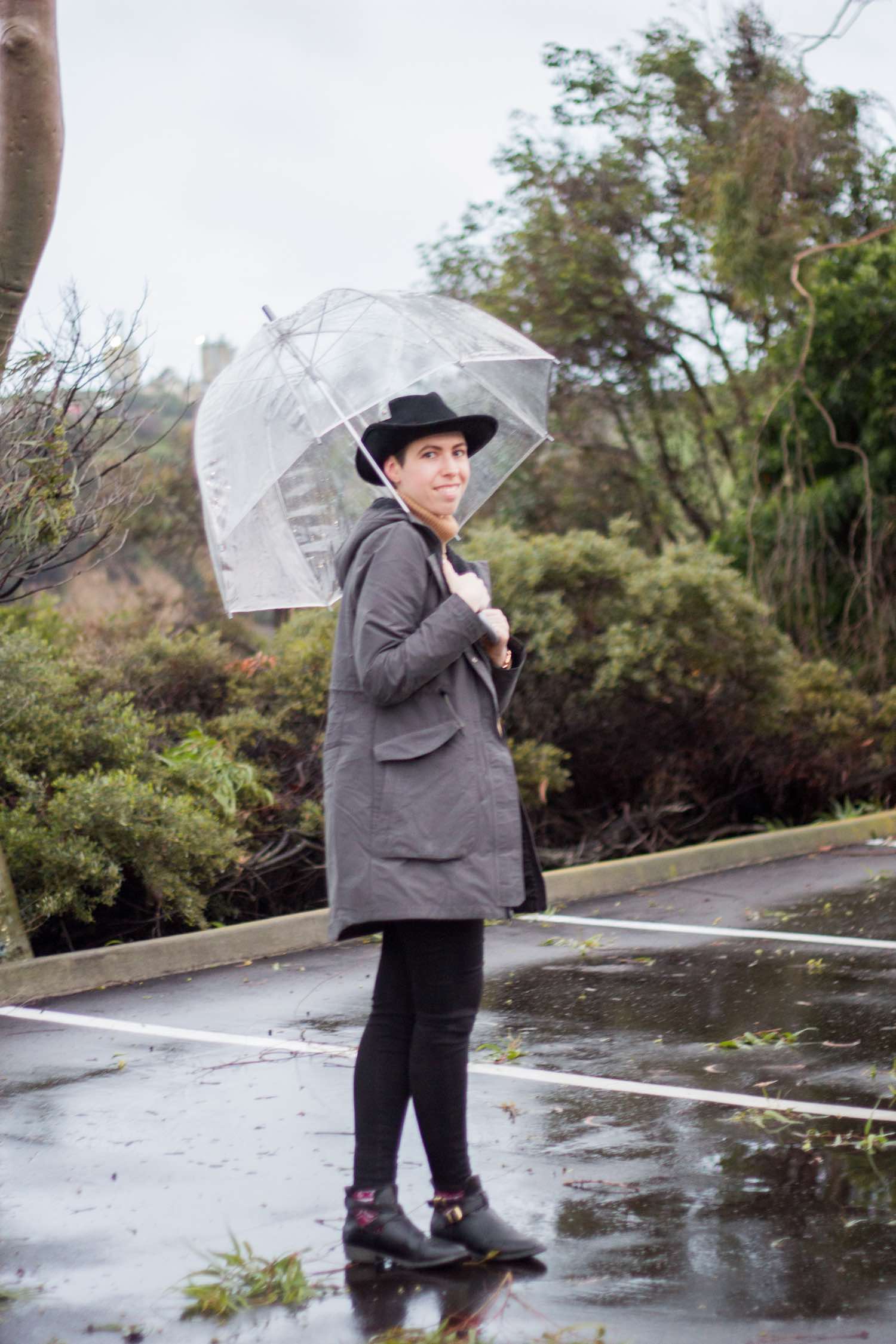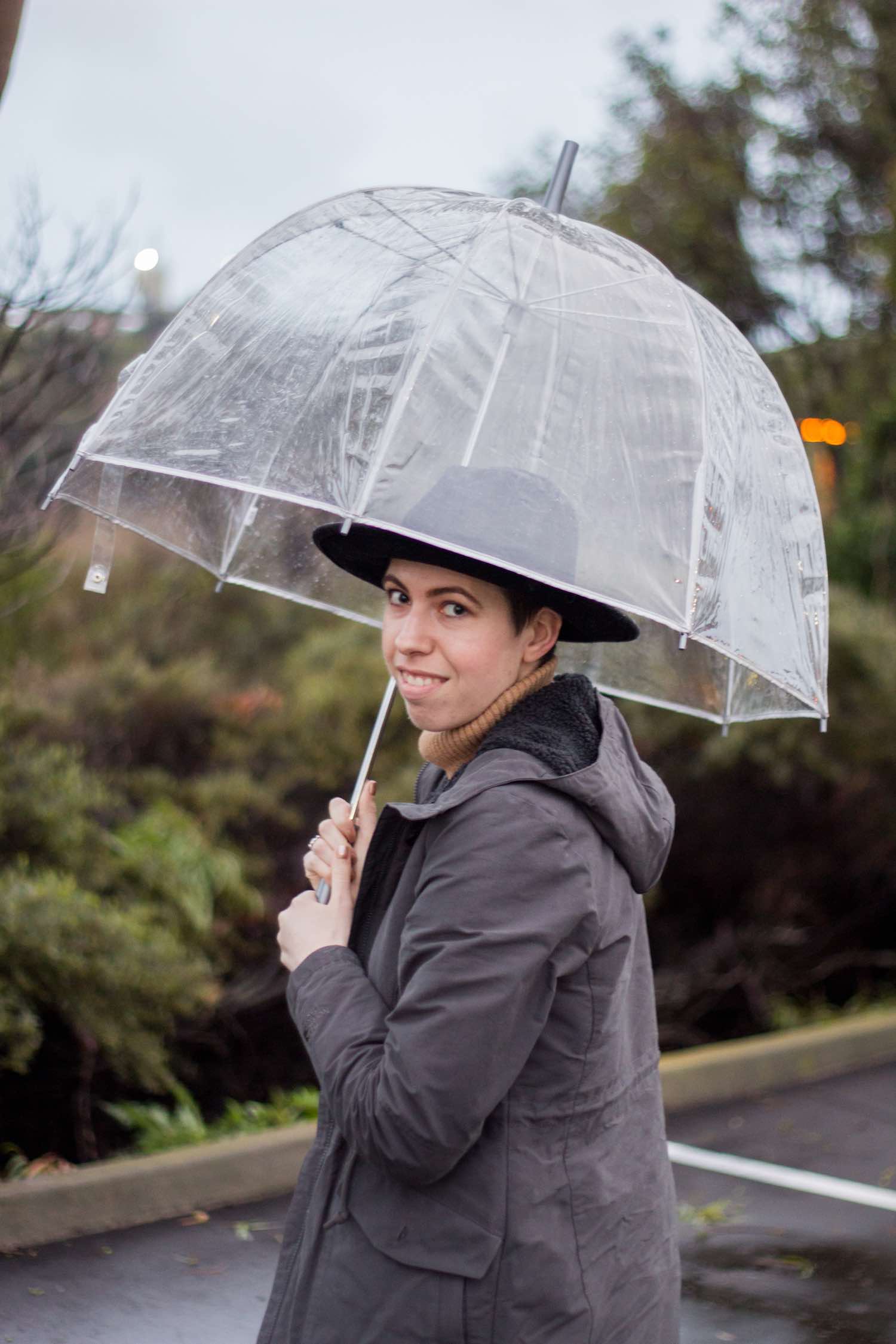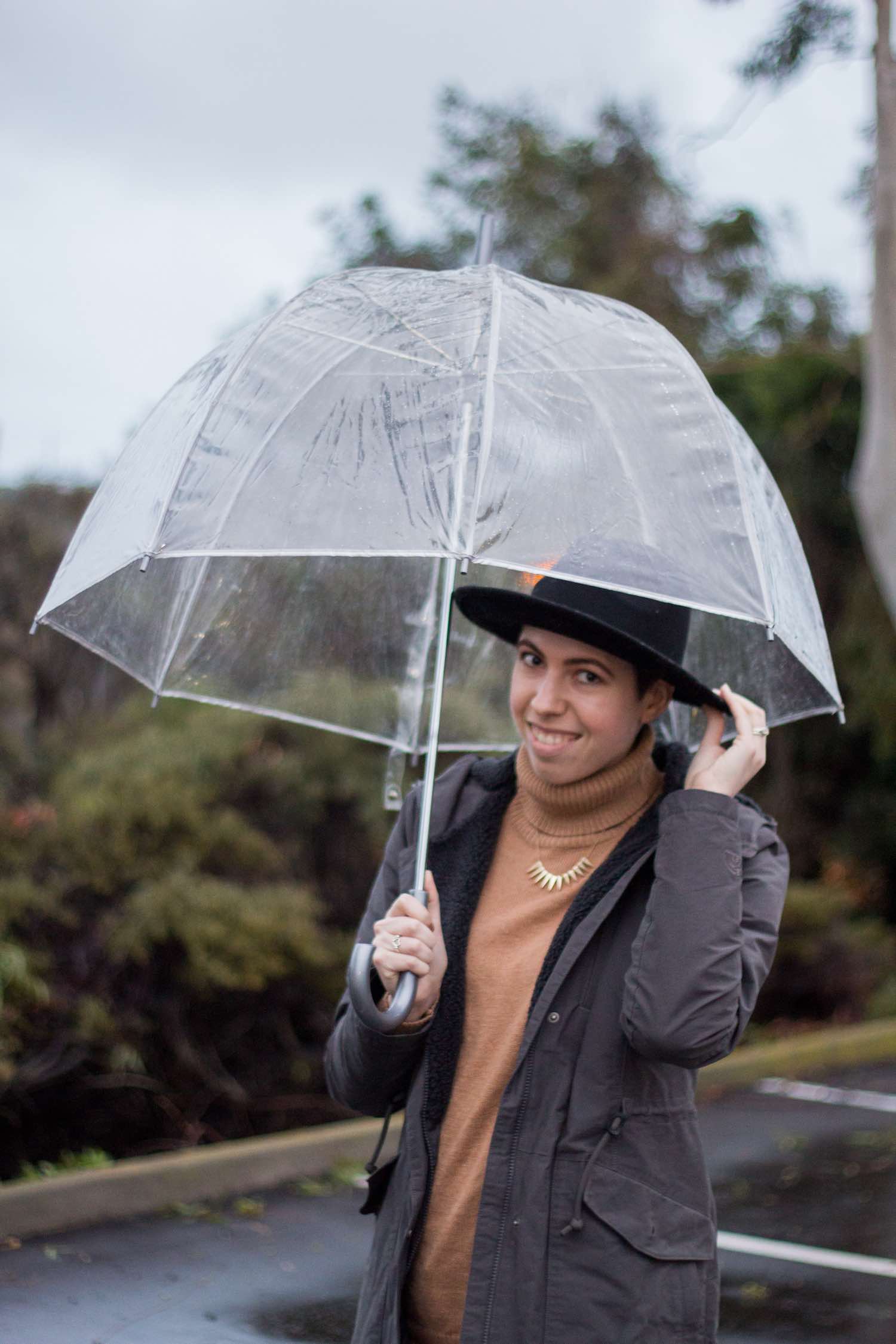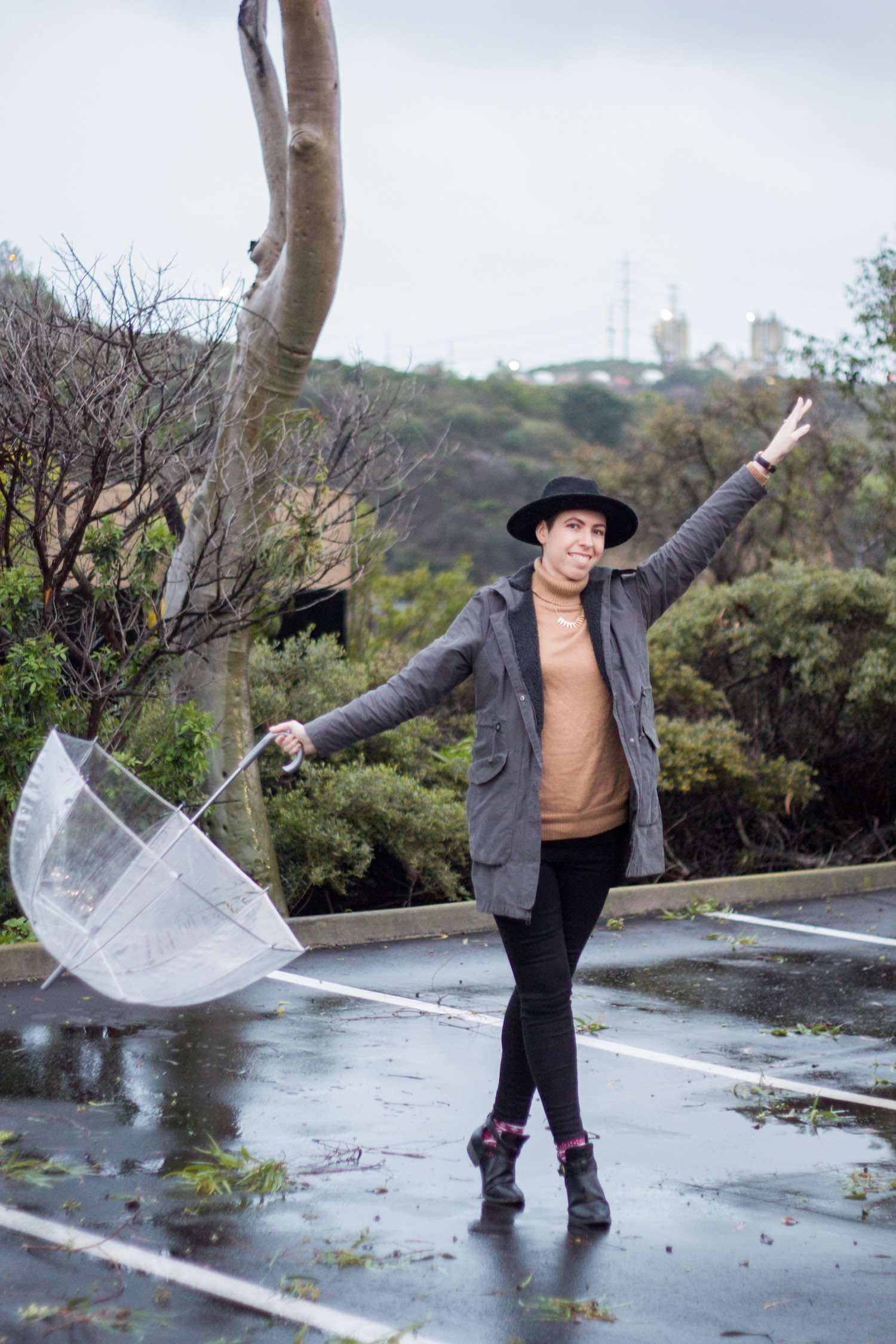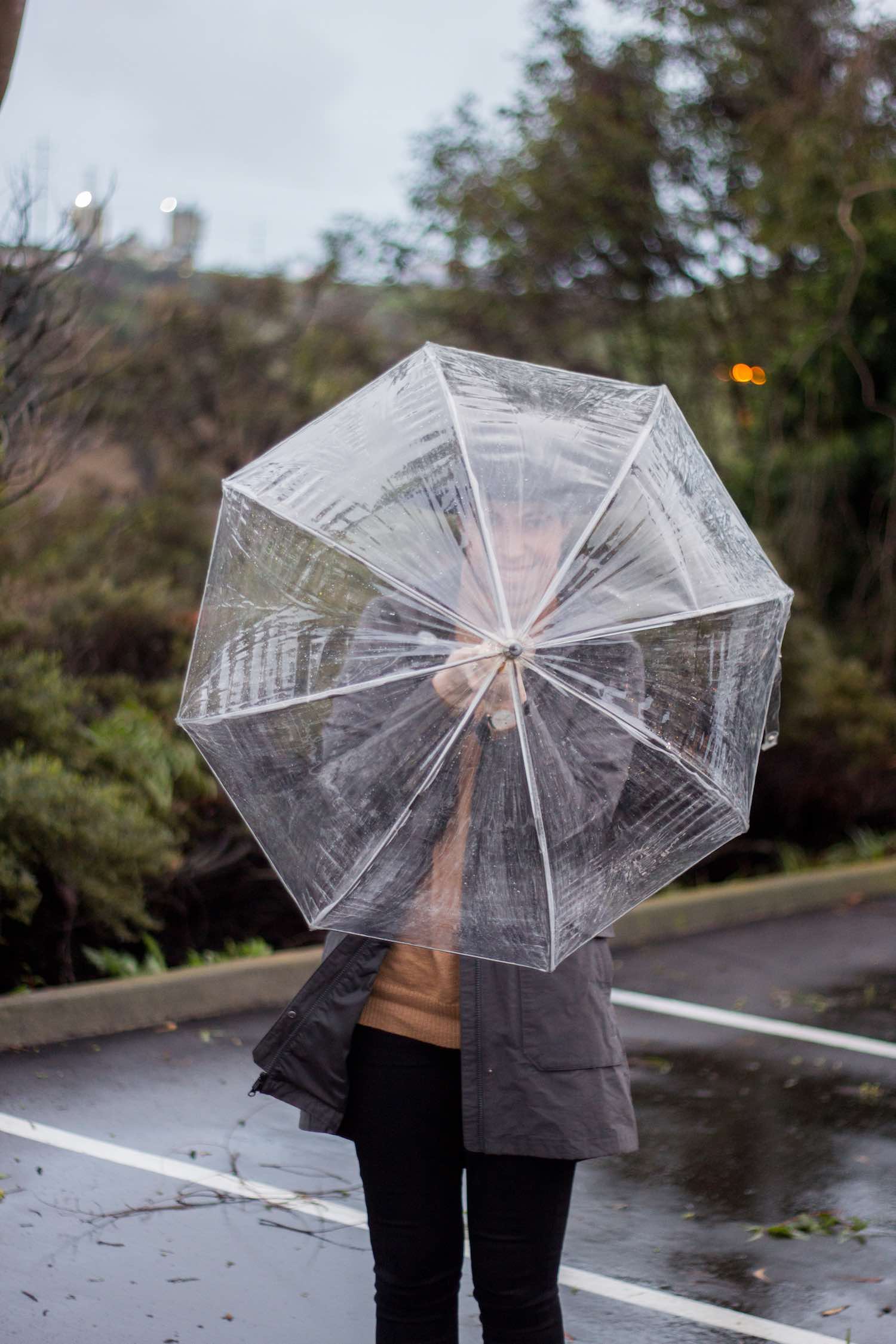 Turtleneck: Old Navy (old: similar); Jeans: Old Navy; Parka: The North Face; Boots: Target (old; similar); Hat: F21 (old: similar); Necklace: F21 (old; similar under $10!); Watch: Daniel Wellington Umbrella: Totes
Disclosure: This post contains affiliate links, which means that if you purchase a product through one of my links, I make a small commission.
Us Southern Californians were not built for the rain; at least not this SoCal girl. I mean, I love it, but I feel ill-prepared when it comes to rainy day apparel. I think Hunter rain boots are so cute, but I've never been able to justify purchasing them, or any other rain boots for that matter, when we get maybe ten rainy days a year. I'm starting to reconsider the idea now though. Of course, if I were to purchase them, we probably wouldn't get any more rain for the rest of the year. That's just how things work, isn't it?
For the time being, this umbrella has done a pretty great job of keeping me dry. I love its bubble shape. It makes me feel like I'm in a little protective cocoon and the fact that it's clear means I can see where I'm going, particularly when it's raining sideways and I have to angle my umbrella so that it blocks the front of my body. It's also nice and sturdy, so I don't have to worry about the wind blowing it inside-out, which definitely happened to me yesterday with a lesser quality umbrella. I then proceeded to snap it back into place while buckets of water poured down on me, nearly spilling the mocha I had just spent $4 on. It was a very close call. Point being: invest in a good umbrella; especially if you live somewhere with actual weather.