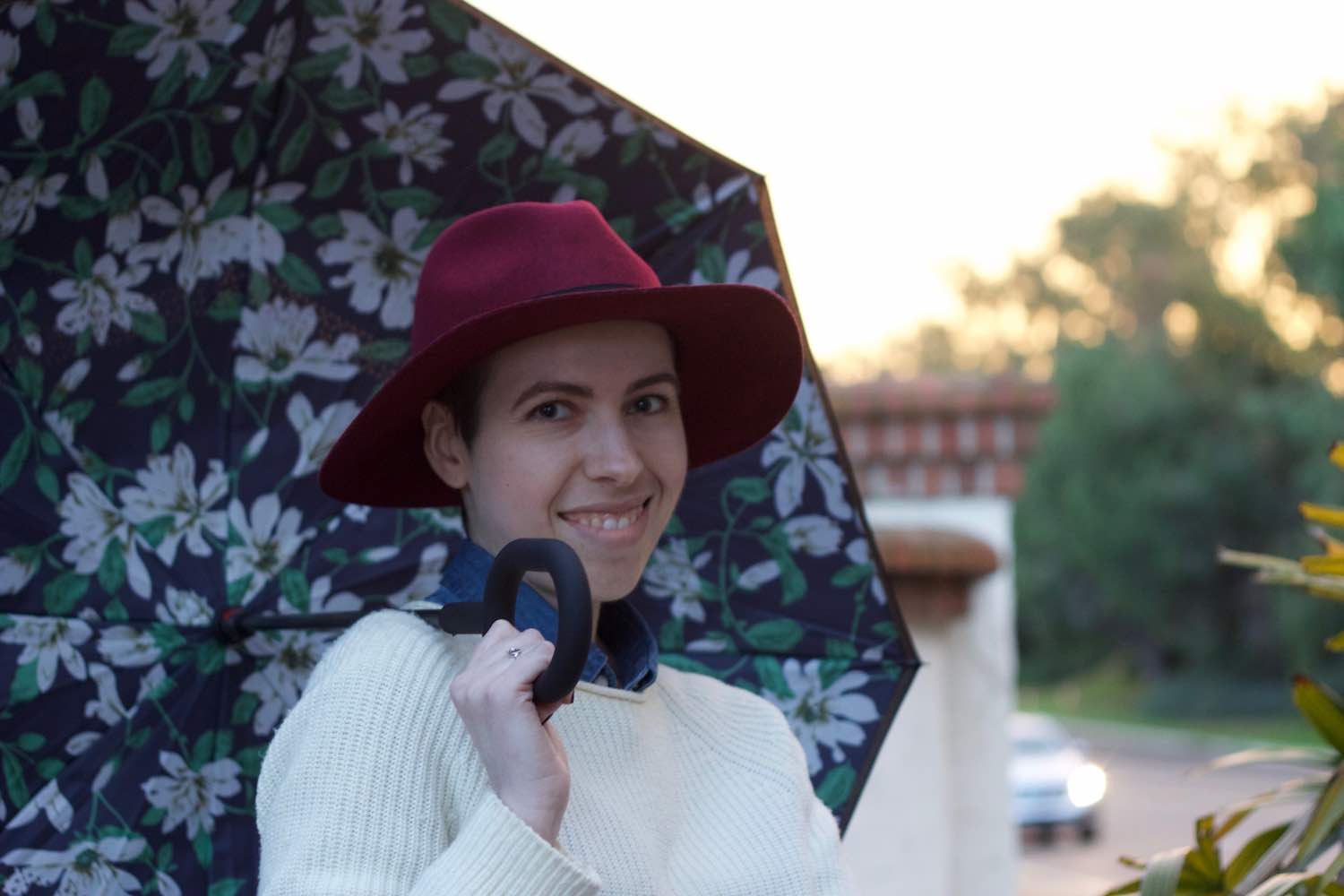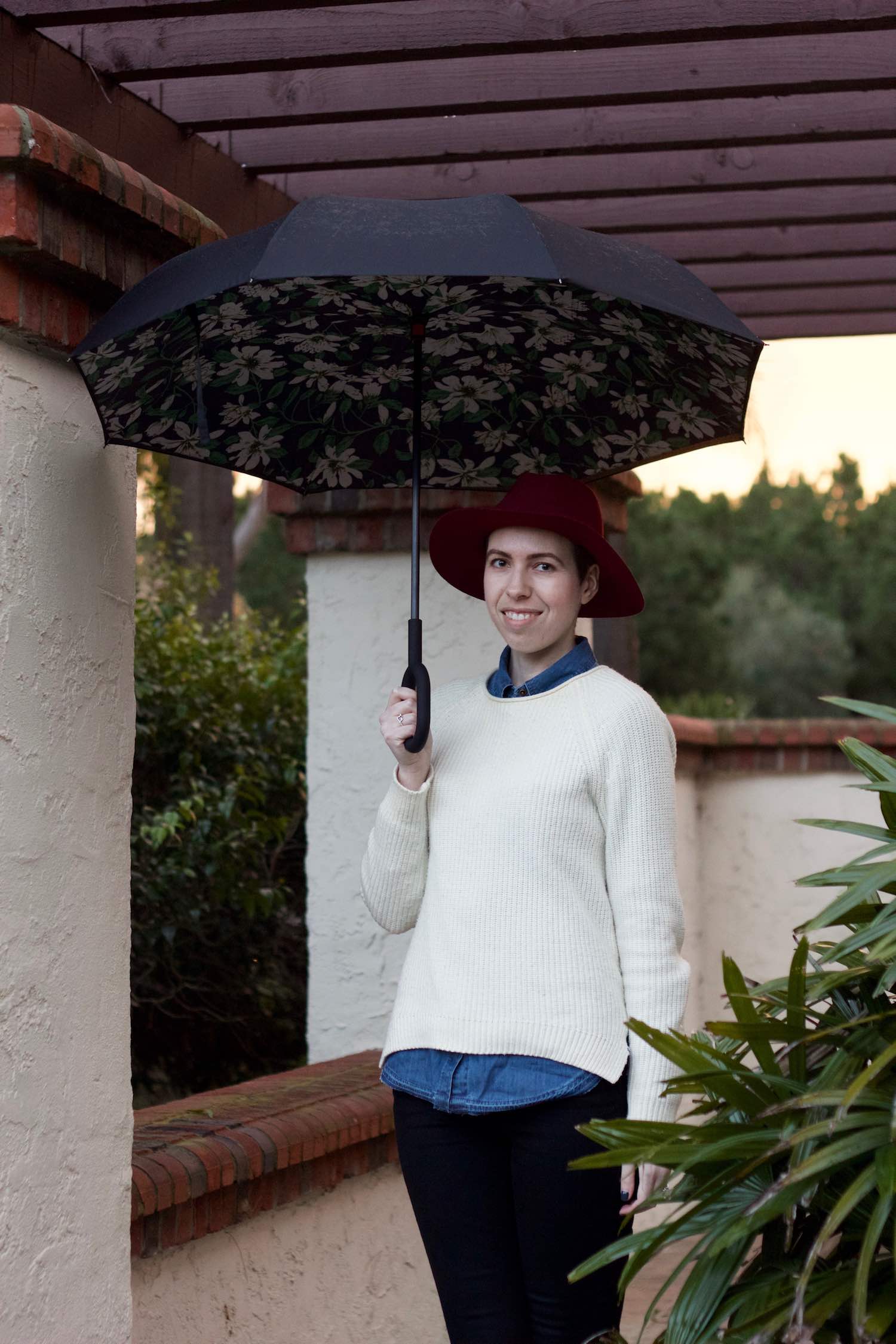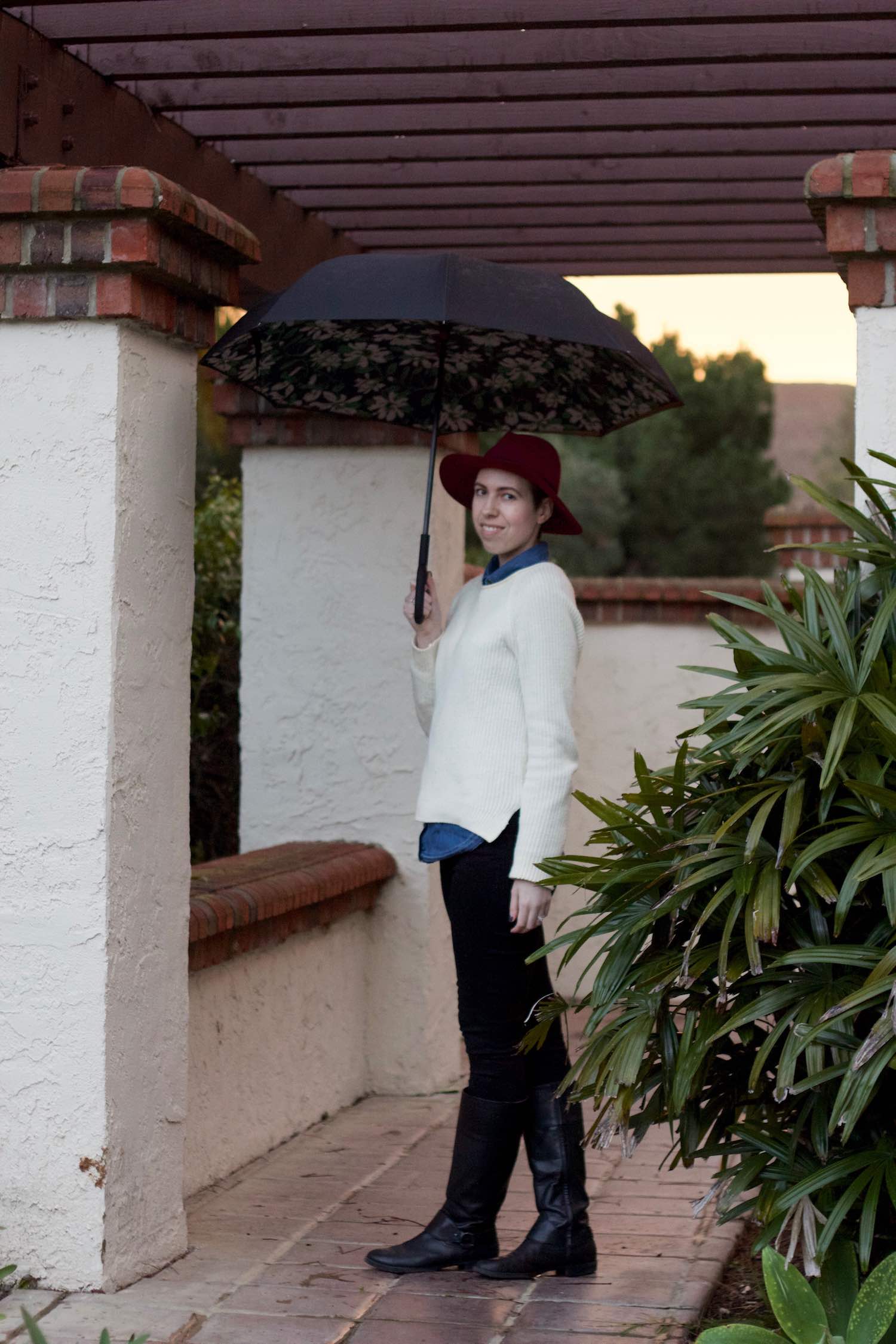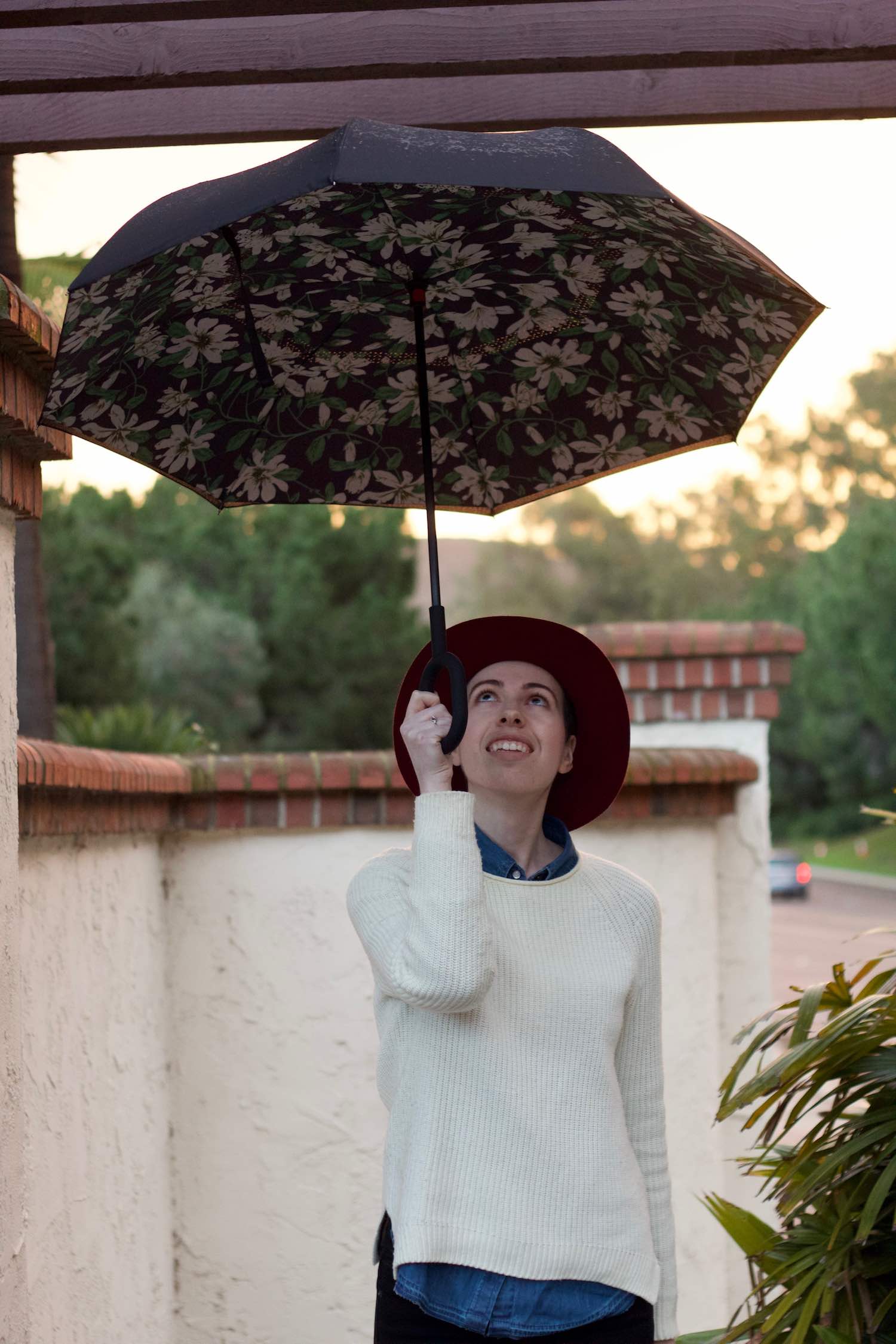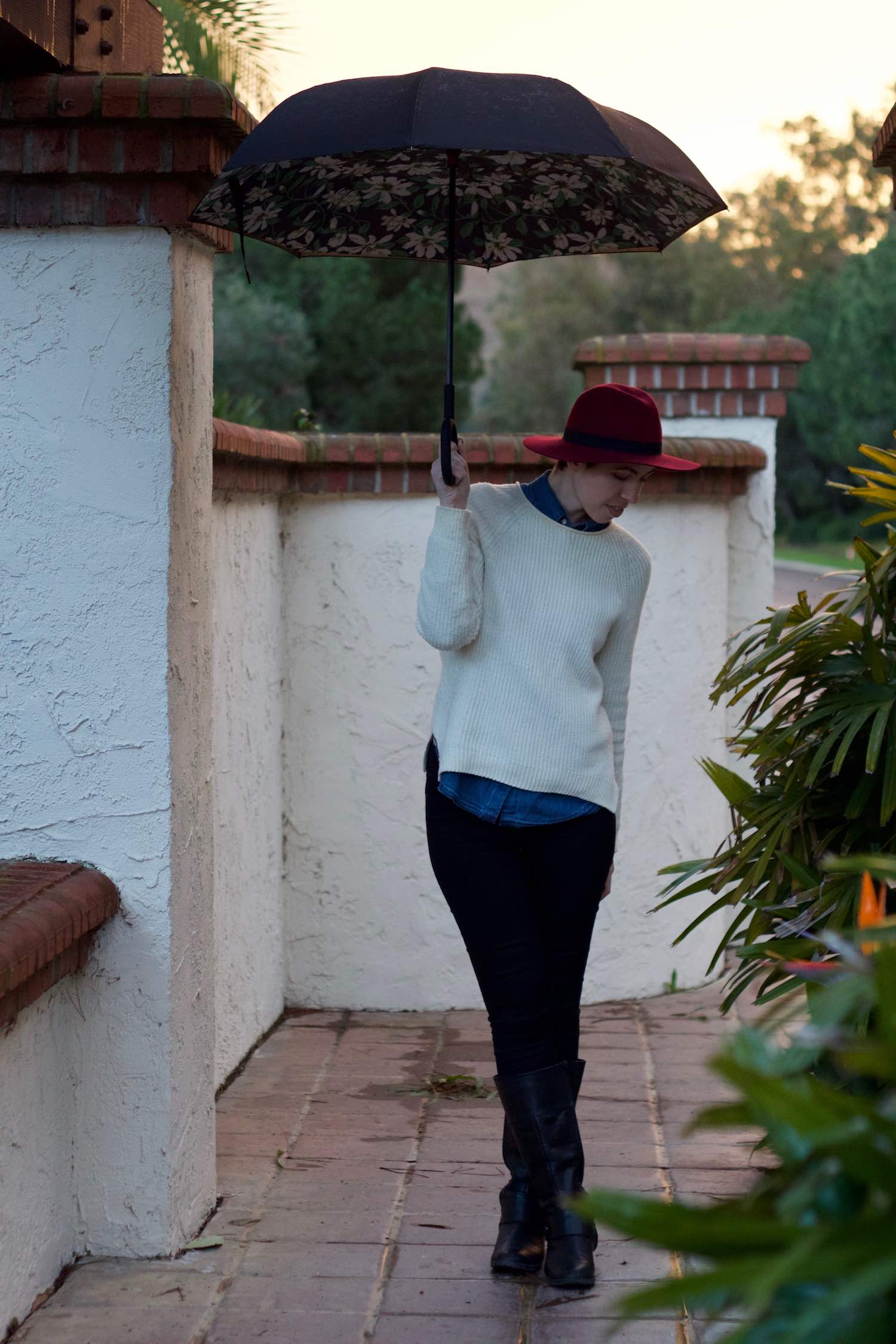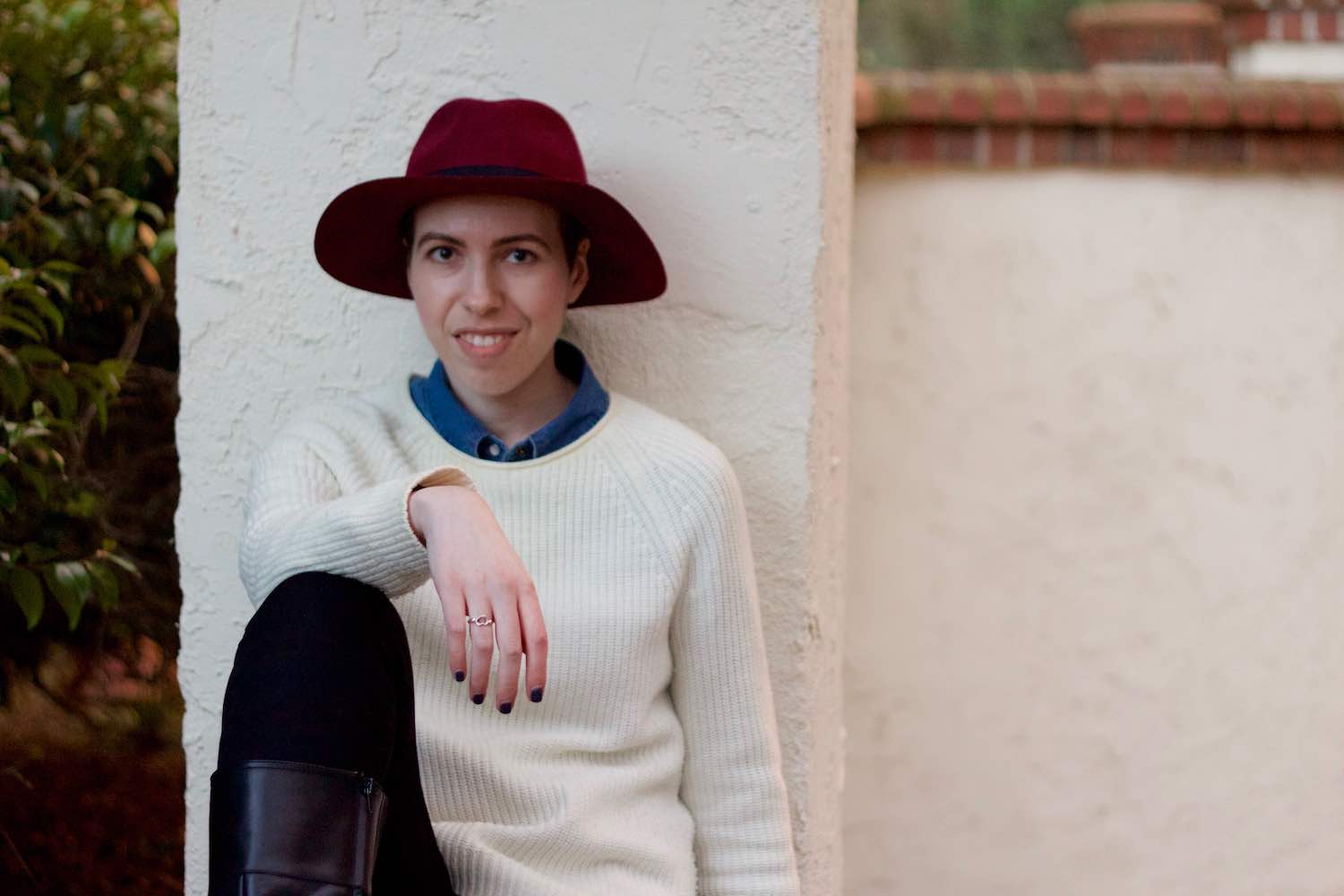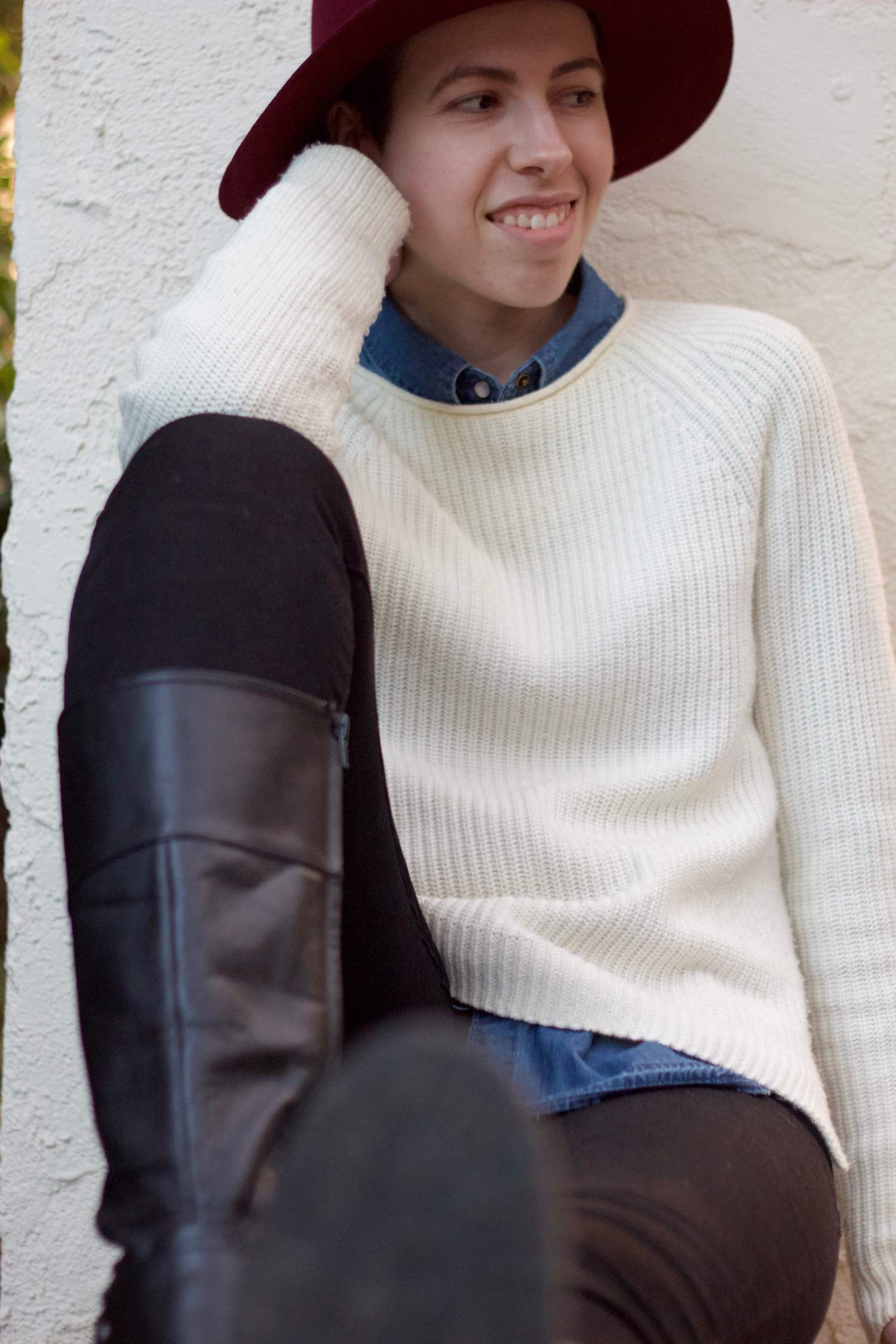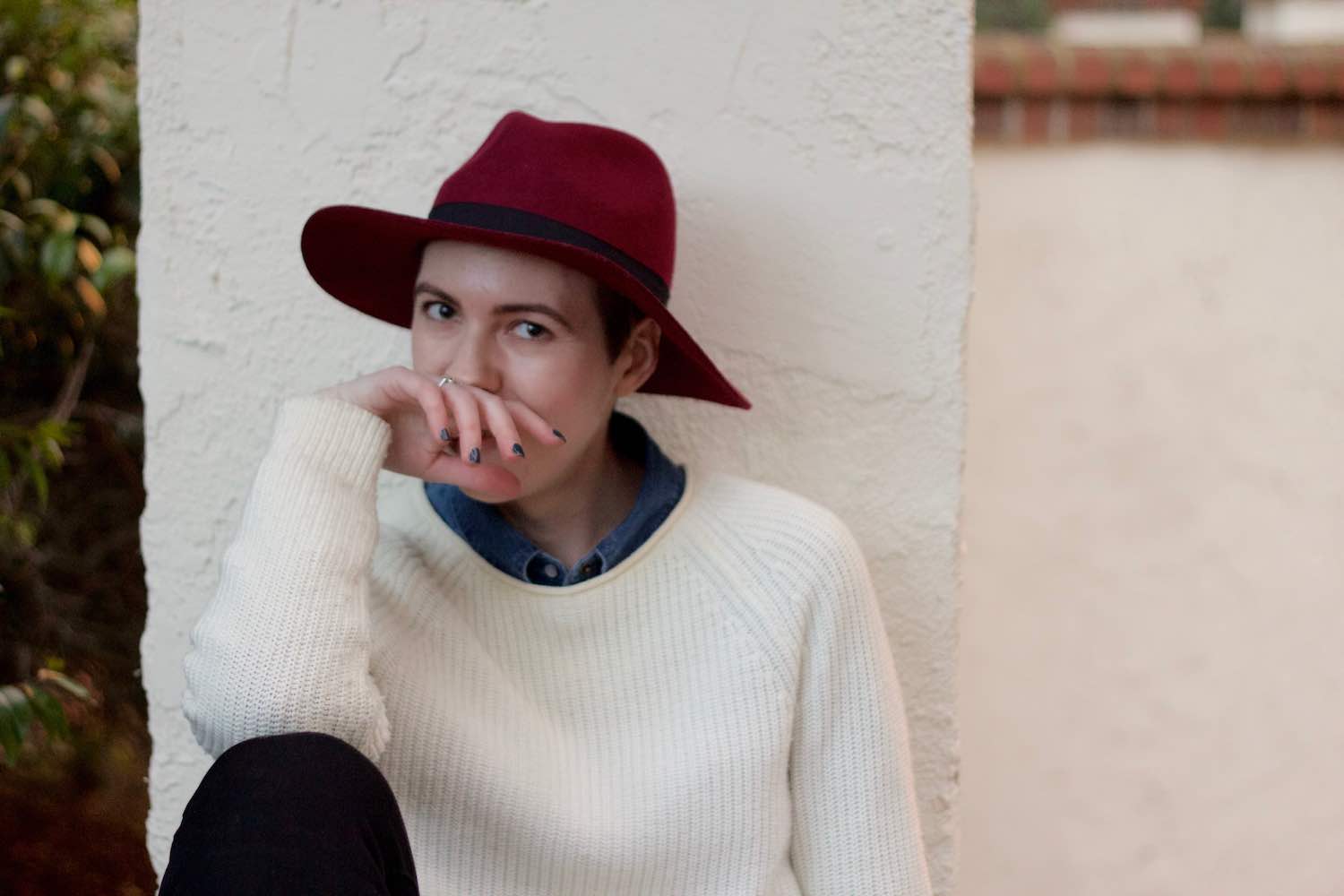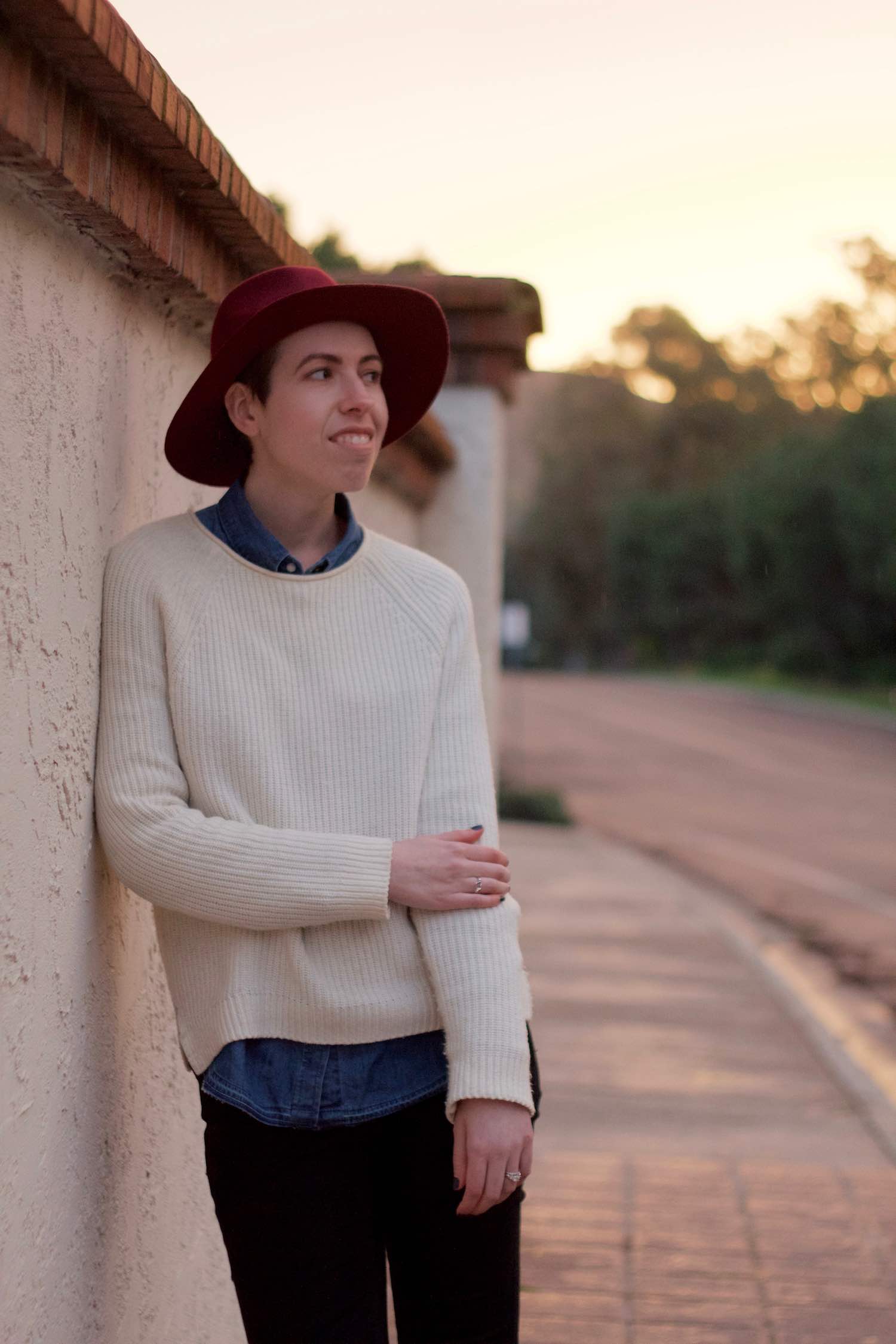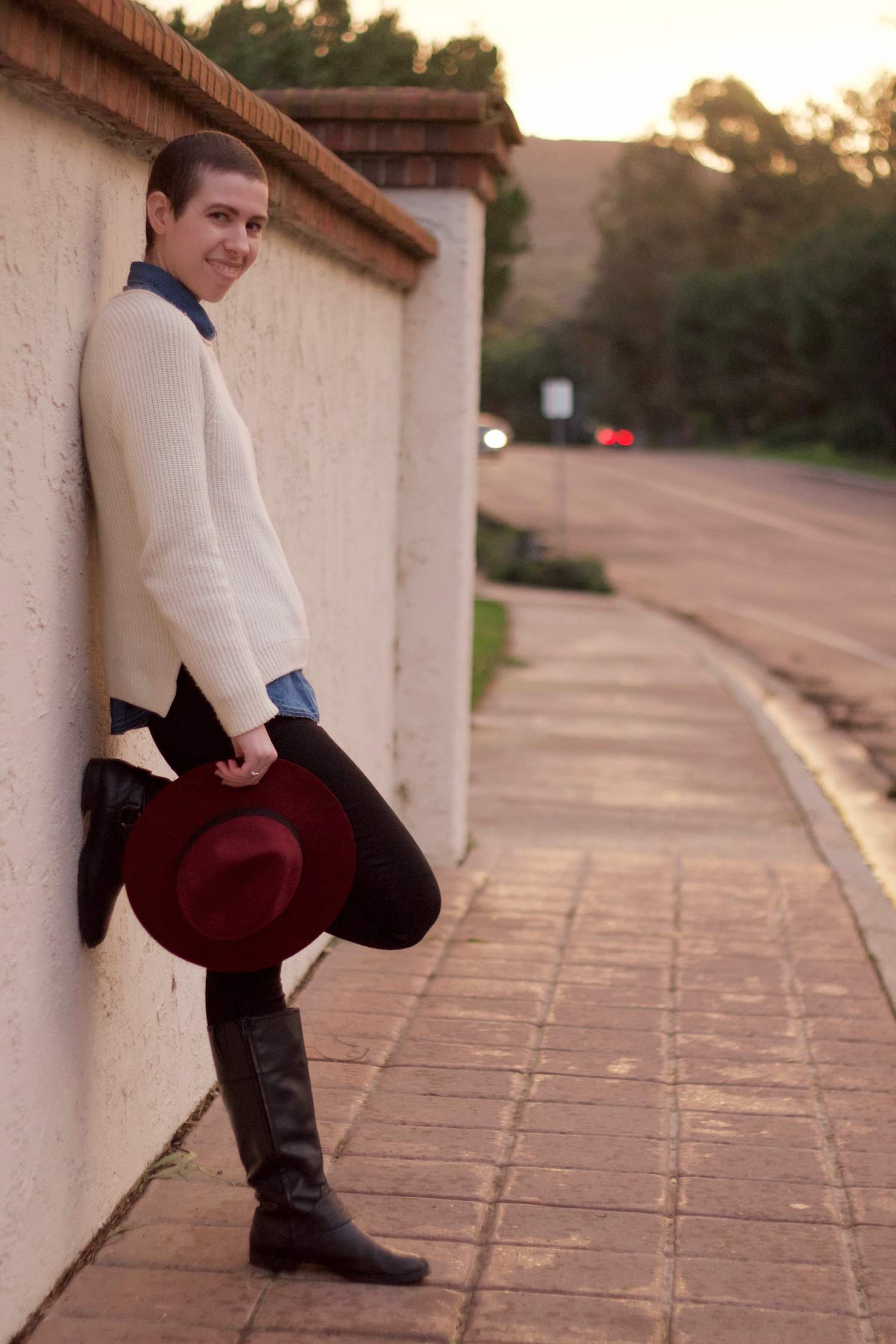 Shirt: Target (old; similar); Sweater: Gap (old; similar); Jeans: Old Navy; Boots: Ralph Lauren (old; similar); Hat: F21 (old; similar); Umbrella: Amazon
You guys, I discovered the most brilliant umbrella in all the land! Or rather, my mom, of all people, told me about it. It's an inverted umbrella. It closes inside-out...you know, like what often happens to your umbrella on a windy day...but it's meant to close that way. The point is that when you getting into your car, you can literally just slide it right in through the door. Even better, once it's closed, the part that's sitting on your car seat is dry because it was the underneath part of the umbrella. So the inside of your car doesn't get all wet! It's still blowing my mind; so simple, yet so ingenious.
I've been telling everyone about my new discovery, so it seemed only fair that I shared it with you all.
Hope you have a lovely day!