Thursday Evening Done Right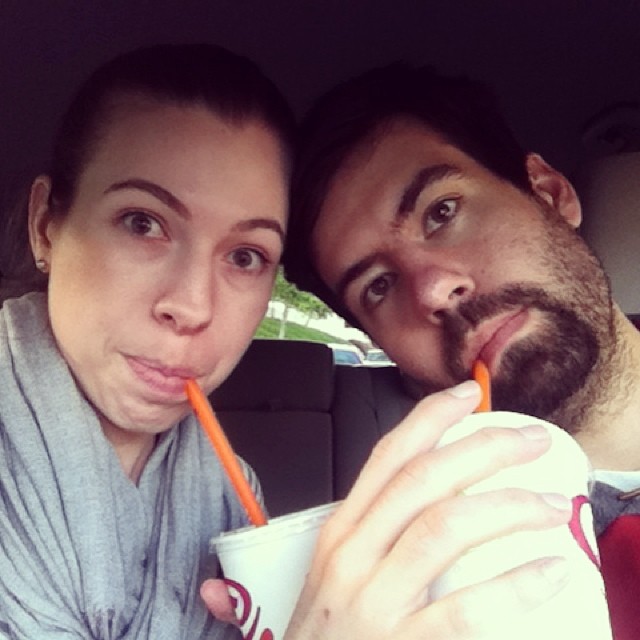 Keeping things short and sweet today. You're welcome. Tomorrow is Cesar Chavez Day, which means, those of us employed by the beautiful state of California have the day off from work! Praise Jesus! I'm so happy, I literally might cry…but I won't.
To kick off our awesome three-day-weekend, David and I went to Jamba Juice to get smoothies. They were having a BOGO deal, so we decided to go all crazy and splurge! And he knows this already because I got too excited and told him, but tomorrow morning, after we've slept in for an inordinate amount of time, I'm making us both a big, delicious breakfast of, you guessed it, Belgian waffles! If you didn't already know this, they're sort of a staple in the Balderston home. Well…really, breakfast foods in general are a staple for us. Because, honestly, who doesn't love breakfast?
Anyway, I could go on and on about food, but I'd rather go eat some instead. Hope you all have a lovely Friday!
Toodaloo!