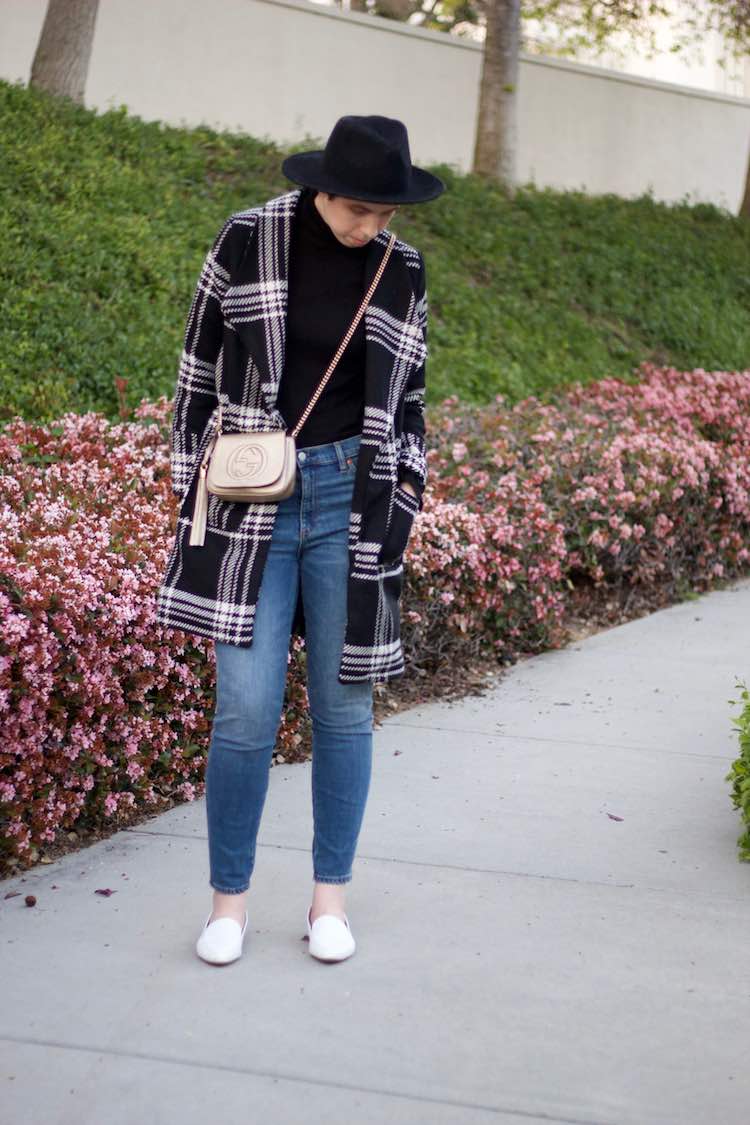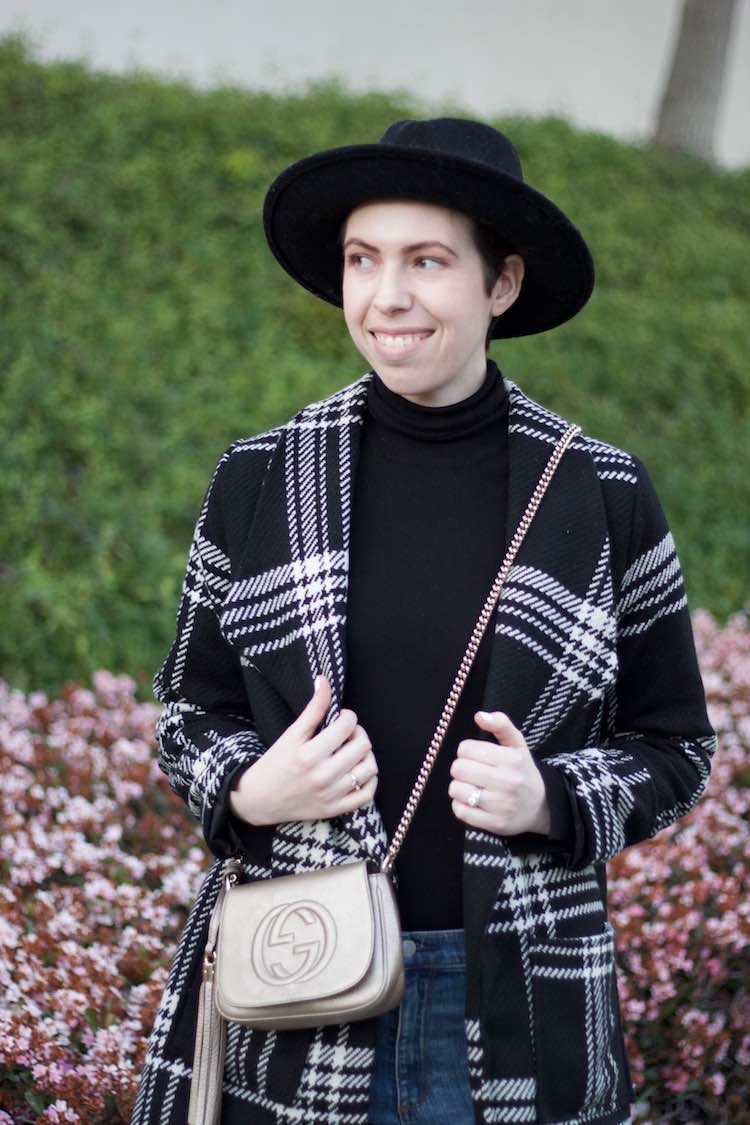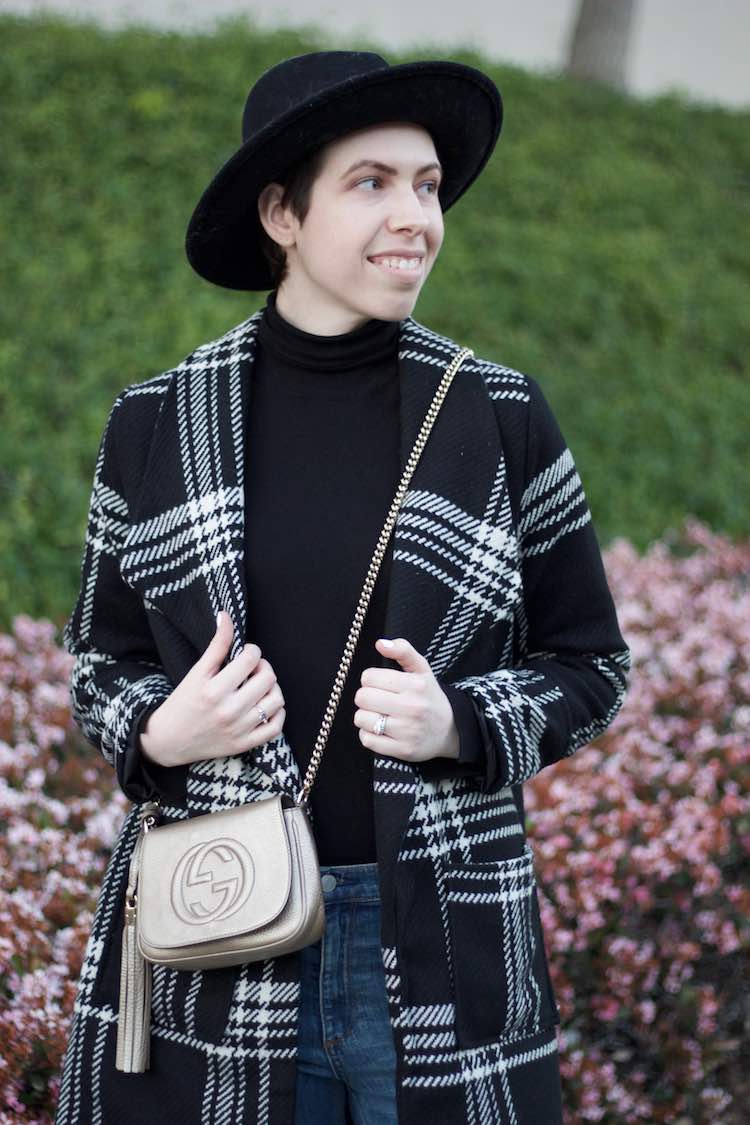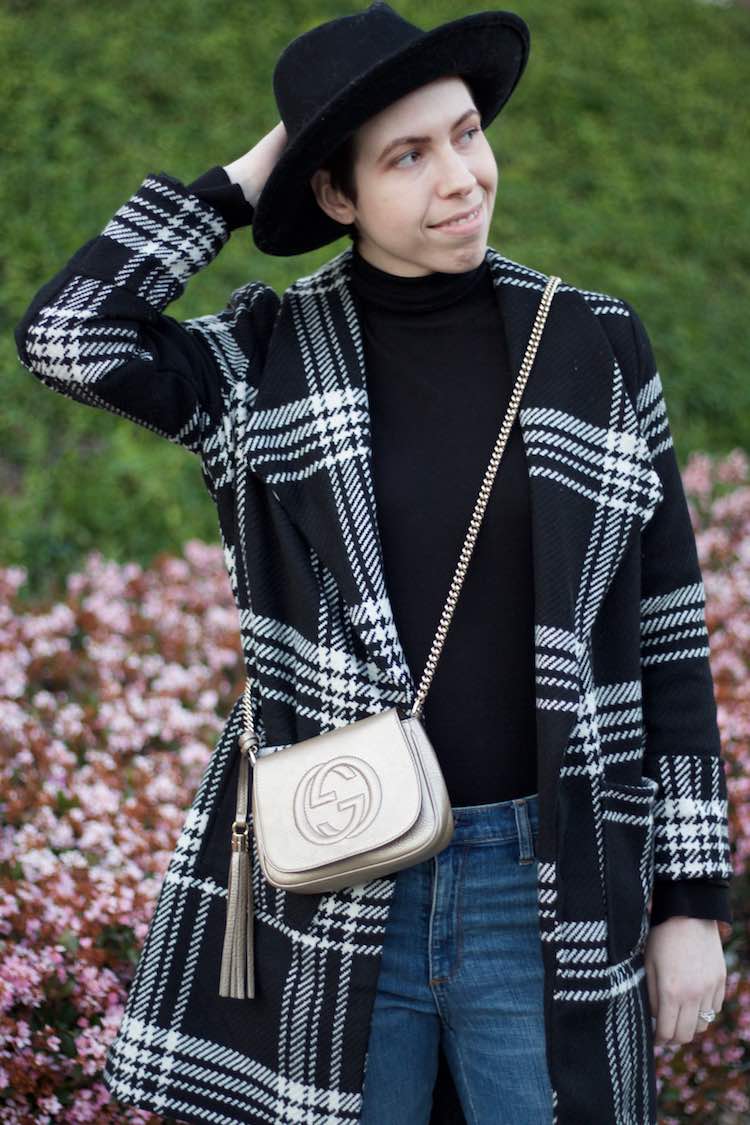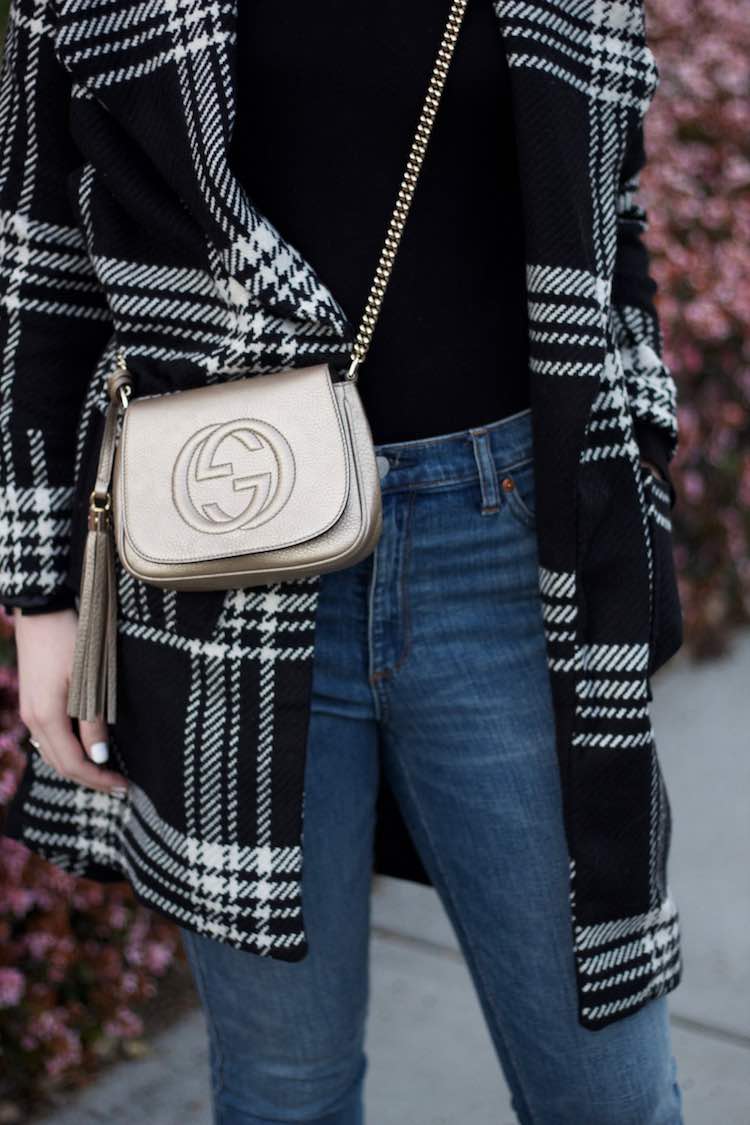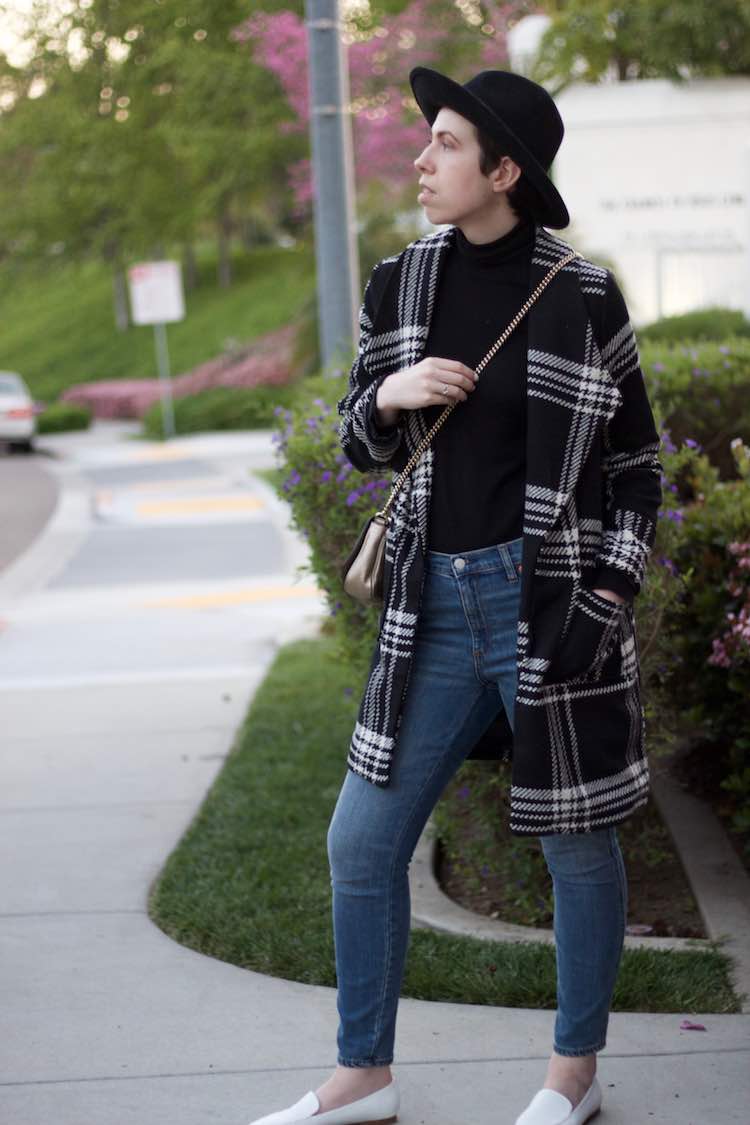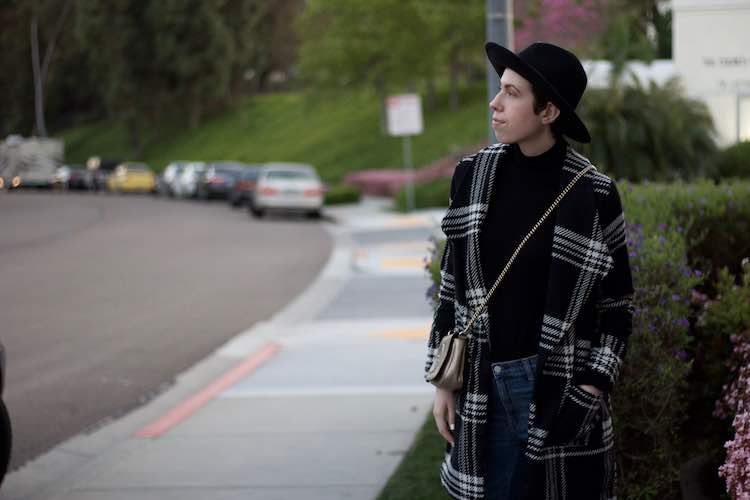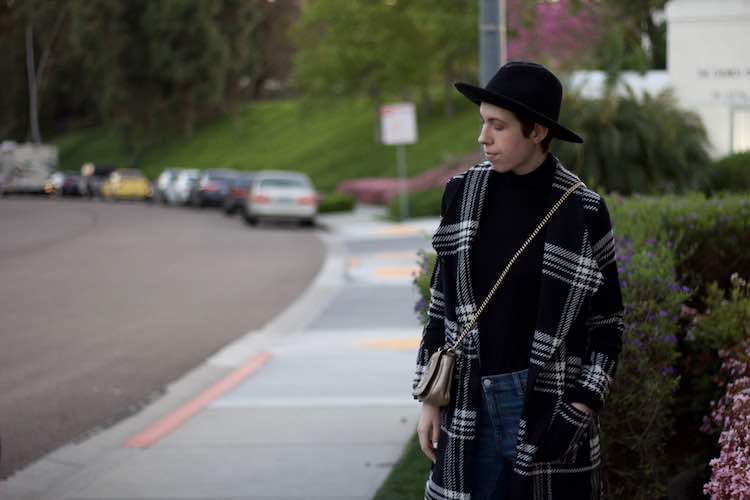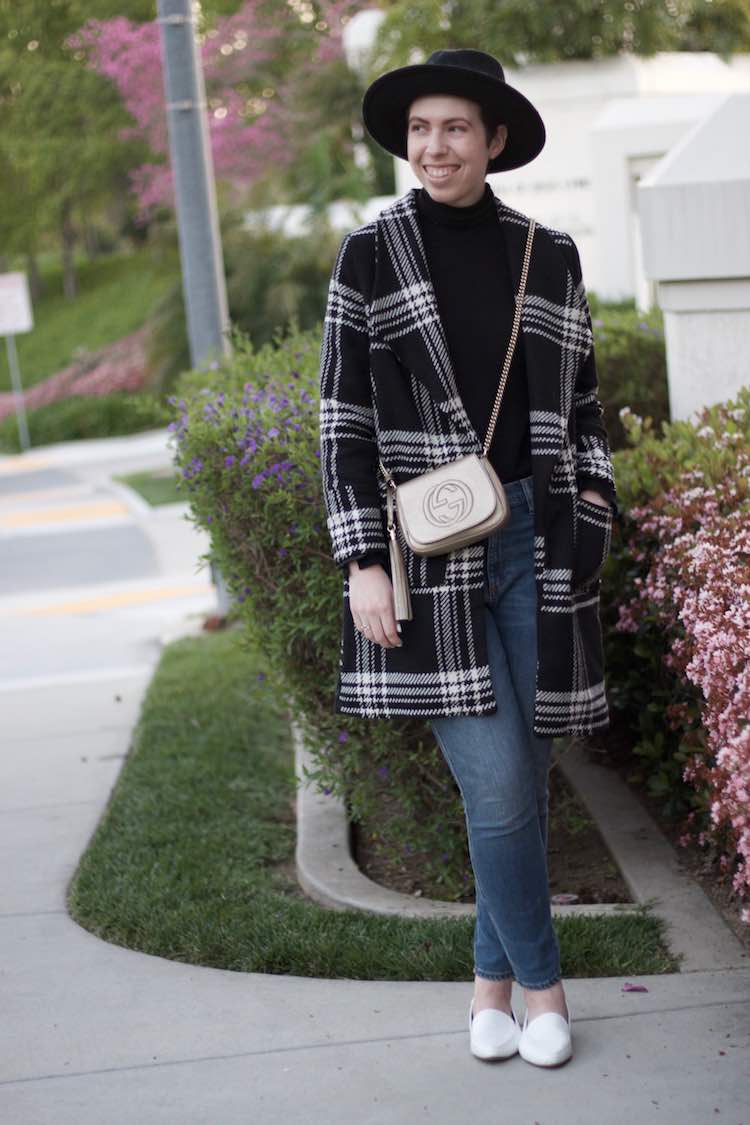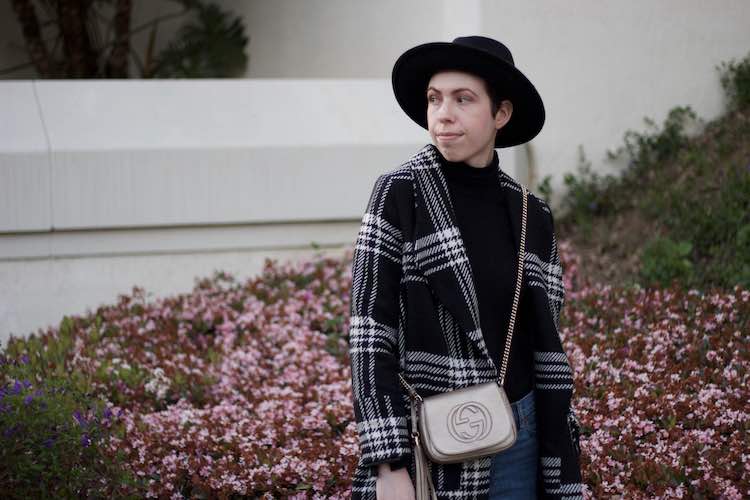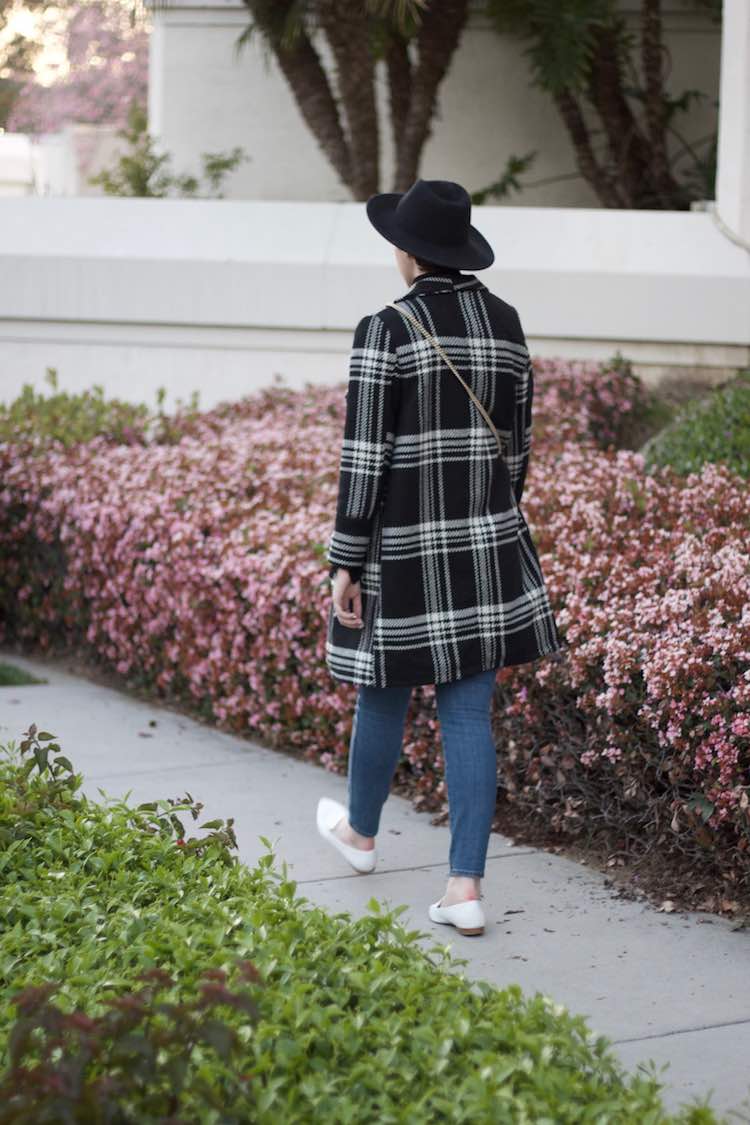 Top: Zara; Jeans: Gap; Shoes: F21; Coat: Trendsgal (under $25!); Hat: F21 (old; similar); Bag: Gucci (loaned via Bag Borrow or Steal)
Disclosure: This post contains affiliate links, which means that if you purchase a product through one of my links, I make a small commission.
Is anyone else like me in that they prefer Winter and all things associated with it over Spring, Summer, or Fall? I feel like I may be all alone in this boat. It seems like just about everyone is ready for sunshine and warmer weather and I'm over here begging the cold to last just a little bit longer.
It probably doesn't help that I live in San Diego, where residents boast our utter lack of real seasons. It's true; San Diego is pretty much between 65-80 degrees year-round. We never get snow and even though we've had an uncharacteristically rainy Winter, we rarely see much of that either.
You'd think I would have chosen to live somewhere on the East Coast or something. Then again, I don't particularly want to deal with snow either. Rain, I love. Snow is pretty to look at, but that's about it.
So in summation, I should move up to the PNW where Seattle has only seen a handful of sunny days since last October. Now that's my kind of place! I think if I were to live anywhere besides San Diego, it would be there. I'd still get to enjoy the ocean, the weather would be cooler, I'd actually get to buy rain boots, and if I felt like it, I could hop over to Canada for a quick visit and a "donut on the hoose." (Where my HIMYM fans at??)
OK, end of rant. Hope you all have a lovely day, rain or shine, and as always, thank you for stopping by.